---2 Steps Forward and One Step Back!--Saturday Savers Club! Week #7 April 16, 2022 (Worth a Look)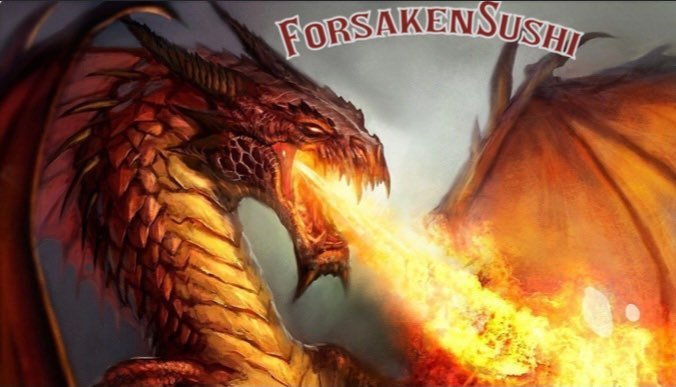 Welcome back to another edition of the Saturday Savers club. Please remember everything that follows is an account of my situation and my opinions, and are not financial advice. Today I am happy to report substantial progress towards my end goal for 2022 of:
- 5000 Hive Power, 200,000 SPS, 50 EDSM staked, 100 EDS, and 300 SPI.

Accumulation needed to achieve goal Based on estimate of 30 days/month, 40 weeks for 10 months for 2022:
1. Hive Power--357.8 per month=====89.45 per week===== 11.92 per day
2. SPS--------6,494.5 per month=====1623.625 per week===== 216.48 per day
3. EDSM------- 4.4 per month=====1.1 per week=====0.147 per day
4. EDS----- 9.877 per month=====2.469 per week=====0.329 per day
5. SPI----- 24.717 per month=====6.179 per week=====0.8239 per day

=====Where Did this Journey Begin=====?
- As of March 3rd 2022 when I set my 2022 goals, these were my balances:
Hive Power----------- 1,421
SPS---------------------135,055
EDSM------------------ 6
EDS----------------------1
SPI---------------------- 53


=====HIVE POWER=====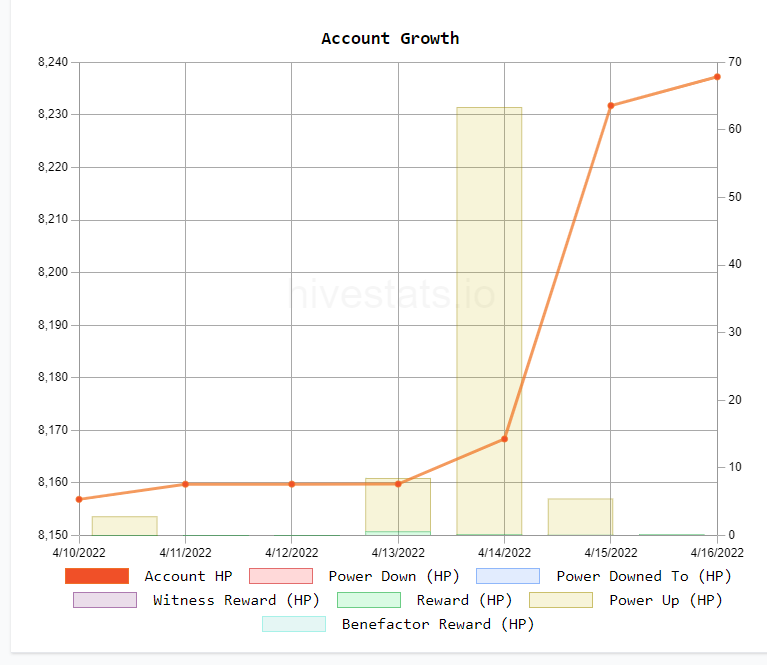 As of right now I have reached 8237 Hive Power so I have met an exceeded my goal for the year! The current hive price is $0.934 USD per hive. Hive has declined a very small 2% or 2 cents since we last spoke. Hive is bottoming in my opinion. It appears to be rangebound between 0.85 and 1.20. I believe the HBD issuance and redemptions are possibly playing an arbitrage role stabilizing hive around $1.00.

I've gained a total of 87 Hive Power this week. This rate is about equal with last weeks pace, 3 hive extra to be exact. I have continued to power up in excess of my goal amount despite the fact I have reached my goal for the year, It is likely I will continue to use my passive income to Power up hive throughout the year. I see a bright future for hive.


=====SPS=====
This week I gained a total of 175 staked SPS. I STILL stand 19,000 Staked SPS away from my 2022 goals. The current SPS price is $0.139 USD or 0.1302 hive each. SPS is up about 30% from our last check in. SPS has turned around following the announcement by the Splinterlands of the specifics of SPS validator node licenses. The cost to buy these income producing products will be SPS, but vouchers also will be accepted for up to 50% discounts.



This not only gives utility/demand/usage to SPS and vouchers, but these licenses will have a set income potential, which scales with the value of SPS and vouchers. It is a complex mathematical formula, I bet we will have competing theories of the implications between community members, but I understand it clearly. @yabapmatt is an economic design genius, and I was recognized in my college for my outstanding achievement in Economics. Takes one to know one ;)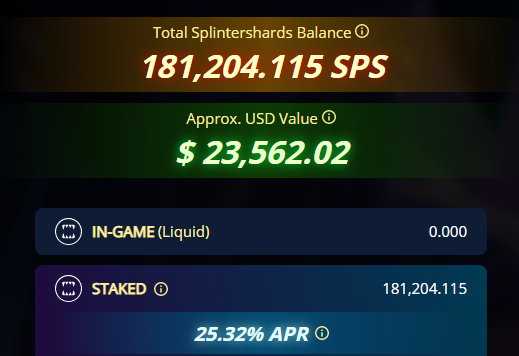 If you followed my last update you would know I was building liquidity pools with passive income, my main ones were DEC/SPS and PKM/SPS. I had approximately 300k airdrop points from my DEC/SPS liquidity pool equating to approximately 150k DEC. When SPS spiked, I pulled both liquidity pools and sold the SPS and PKM, and bought DEC. After those trades I was holding 600k DEC. I decided to do this because the DEC APR has spiked because of a combination of: rising SPS price, no change in price of DEC. Also Jarvie at Peakmonsters updated his SPS airdrop page showing updated apr for staked sps and dec. Its worth a look.

So now I will hold this stockpile of DEC and feed it back into the DEC/SPS liqudity pool as my SPS airdrop and staking income come in. The cycle begins anew. I also bought an additional 150k DEC the next day (yesterday). So From this activity, I was able to rebuild my passive SPS income to just about where it was when I was holding 3,000 Chaos Legion Packs, with passive income and re-allocation of much less cost basis.



Its hard to see from my wonderful picture, so I will give you numbers. I prefer it that way myself. This is my daily sps airdrop income.
4/9=====================90.548 SPS
4/10====================107.75 SPS
4/11+4/12===============Data mixed together 245 SPS total 120.25 avg per day
4/13====================126.4 SPS
4/14====================128.09 SPS
4/15====================154.88 SPS
4/16====================175.172 SPS
This week I nearly doubled my airdrop, with the help of DEC/SPS liquidity pool and a 200% APR on DEC (according to Peakmonsters sps airdrop page). So far I have been able pair 52.7k DEC with 700 SPS of pure passive income. I have runway to increase my airdrop points a further 700k points as I pair my DEC holdings with SPS income. Running those numbers today, 700k airdrop points earns 53.8 SPS a day currently. So I have the potential to get to 225 ish SPS a day from the airdrop with what I am holding, not counting new rental income.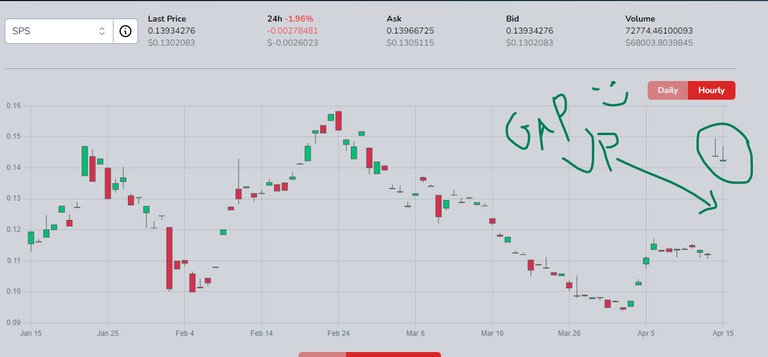 In the stock market, I always use candlestick charts, when one understands them, they give a wealth of information that is just, not visible with other charting methods, at least to my eyes. What we have here with my very legible writing and arrow pointing to a seemingly empty area, is called a GAP. Like fall into the gap, but this is a gap in the price of something, in this case SPS, meaning one day it was down here at 0.11 hive, then boom in an instant 0.14 hive, this is not magic, it just means there was no significant volume exchanged at those absent price levels. In the stock market when we see a gap, its usually because of a significant event, in this case the announcement of pricing of sps validator nodes. In my 20 years of stock market watching, I would say 90% of the time when a stock gaps UP or DOWN, we see the stock do whats called "retracing" it will move back into the gap to have price discovery in this area, and often it will be short in duration and be followed with swift power in the original gap direction.



Those 2 candlesticks we view here at what is known as inverted hammer candlesticks. We like to see these at the bottoms like on March 27th that was an inverted hammer and within a week, SPS bottomed. But when an inverted hammer formation appears after a price increase, it is called a Shooting Star Candlestick Formation. This is a short term bearish technical pattern, and we have two days of it in a row of bearish reversals after higher opens. If I had to bet, it would be that SPS has a "retracing" event to fill the natural gap in the chart, perhaps finding support in the area of 0.12-0.13 hive. One thing that has truly helped me understand and do well in this ecosystem, is to think of things in terms of hive. In this way we can clearly see during 2022 so far SPS has been in the range of 0.09 hive and 0.16 hive. The current price 0.139 hive is in the upper end of the range for the year.
I am bullish, despite my selling, you must learn to understand making money in investing, is about hedging your bets, by selling sps I had in liquidity pool which was about 5% of my staked sps while the price had spiked up, had no downside situationally. If sps went back down instantly, I can buy it right back and end up with a gain of hive. If sps continues up, my future sps income is worth more while simultaneously the APR on DEC will rise as the SPS rises in this situation. In this way I became indifferent to the price movement of SPS, but merely have different responses to a rise or fall in price.



=====EDS/EDSM=====
-EDSM miner position unchanged at 100 staked Miners =====2X===== my annual target.


EDS position has grown by 3.7 EDS this week, approximately 4 hive worth. I love that EDS, the token you mine with EDSM, pays out weekly liquid hive. A major thing I look for and desire in my diversified portfolio, are additional sources of hive and swap.hive. A source of HBD would be amazing but I've found none as of yet.

=====SPI=====


As we can see, the SPI token has traded between 1.50 and approximately 3.90 hive each so far in 2022. I started the challenge with 56 SPI, had sold them when the market spiked up like a cool guy with sunglasses, and had 0 for many weeks because a combination of lack of volume and assets being deployed elsewhere. This week I came across some extra hive so I grabbed 86 SPI at the price of 2.70 hive each, high and rash but I bought them intending them to be a long term investment.
Right about now your probably thinking, who does this guy think he is Warren Buffet? Well, sometimes I will take a loss, in the name of increasing ones income.




In order to take advantage of the current APR paid on DEC, I sold those SPI yesterday back and locked in a loss of 25.8 hive. I believe that was the bulk of the money used to grab the additional 150k dec. According to splintercards, that should net me approximately 11.5 additional SPS a day, for a total of 1164 SPS by the end of the airdrop.

Once I finish feeding the DEC back into pools for airdrop pts, I will be back in the market to buy SPI, but priorities are clear right now.


Make savings a regular habit. Start small, but Start Today! The earlier you start, the more time you have for your money to compound and the less you have to put in. Best wishes everyone!

See you for the next update on my savings progress next Saturday!

---
---