(ENG-SPA) Splinterlands Social Media Challenge | ( KAIN HACE ) | @franzugor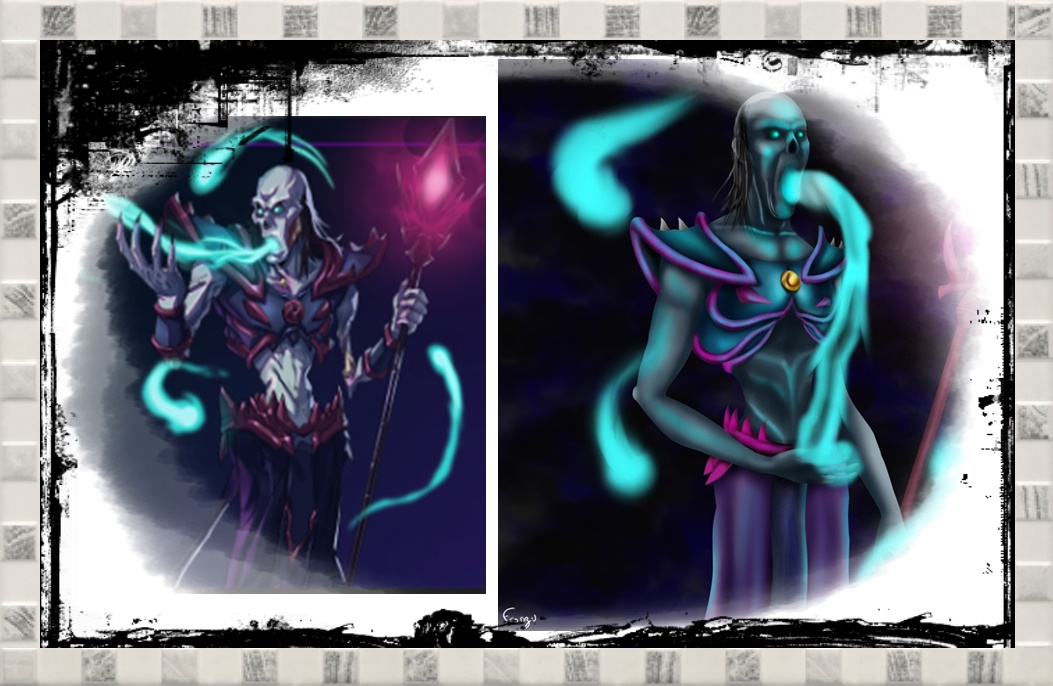 KAIN HACE
| | |
| --- | --- |
| ¡Hola a Todos! este post es para el desafío de social media en @splinterlands, en esta ocasión realicé un dibujo sobre la unidad de la MUERTE y escogí la carta llamada '' KAIN HACE '', quise dibujar a este personaje porque me parecio algo tetrico y eso me gusta ademas Kain era considerado el brujo más poderoso de todo el Imperio Belurociano. Se rumoreaba que había forjado un oscuro pacto con un gran archienemigo para ganar su inmenso poder. Otros creían que era el propio Yzaos, Dios de la Muerte y los Planos Inferiores, a través del cual Kain canalizaba su magia, este personaje cuenta con una gran historia que pueden leer con mas calma si van al link que le dejare mas abajo. | Hi everyone! This post is for the social media challenge at @splinterlands, this time I made a drawing about the unit of DEATH and I chose the card called ''KAIN DOES'', I wanted to draw this character because it seemed a bit creepy and that made me Kain was also considered the most powerful sorcerer in the entire Belurocian Empire. It was rumored that he had forged a dark pact with a great archenemy to gain his immense power. Others believed that it was Yzaos himself, God of Death and the Lower Planes, through which Kain channeled his magic, this character has a great story that you can read more calmly if you go to the link that I will leave below. |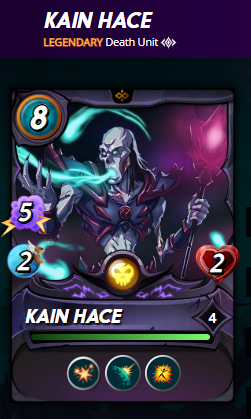 REFERENCE
ENTER SPLINTERLANDS

AND THE PROCESS BEGINS: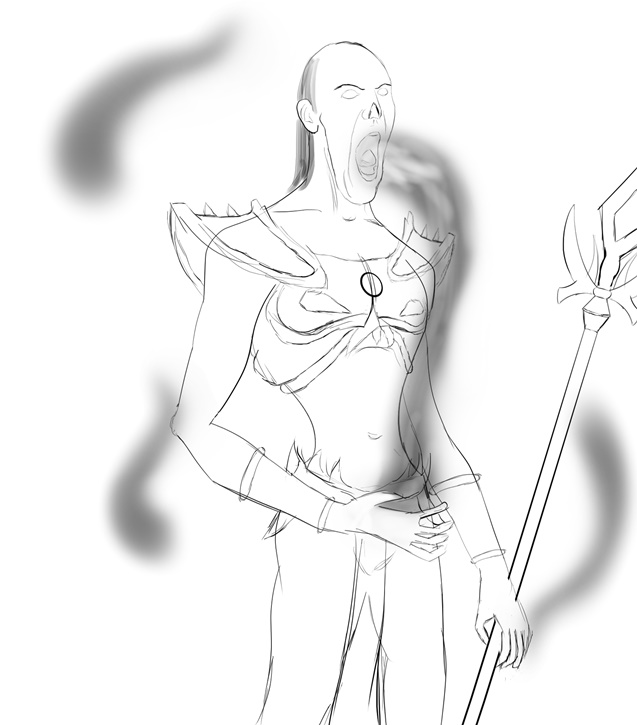 | | |
| --- | --- |
| Amigos esta es una carta legendaria, la edición es Riftwatchers. Este tiene el coste de maná de: 8, tambien dispone de 5 puntos de ataque a distancia, 2 puntos de velocidad y 2 puntos de vida, tiene como habilidades como explosión, escudo de reflexión, y redensión. | Friends this is a legendary card, the edition is Riftwatchers. This has a mana cost of: 8, it also has 5 ranged attack points, 2 speed points and 2 life points, it has abilities such as explosion, reflection shield, and redemption. |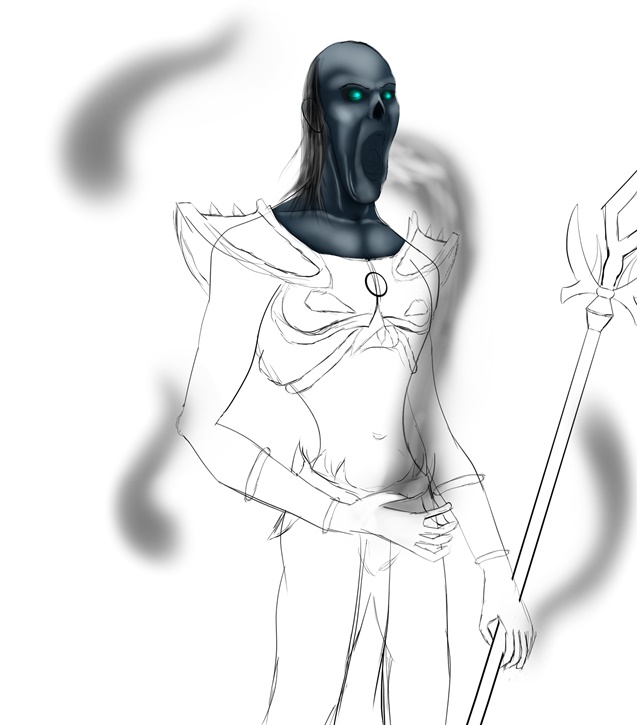 | | |
| --- | --- |
| Amigos la habilidad de Explosión: la explosión genera daño a los monstruos cercanos a su objetivo, correspondiente a la mitad de su poder te ataque redondeado hacia arriba es decir que el daño adicional es equivalente al daño principal dividido entre 2, redondeado, otra habilidad que optiene al nivel 2 es escudo de reflexión: la cual le permite a este monstruo no recibir daño de otras habilidades como explosión, reflejo mágico, espinas y devolver el fuego, siendo esta una hablidad muy buena. | Friends the Explosion ability: the explosion generates damage to the monsters close to its target, corresponding to half of its attack power rounded up, that is to say that the additional damage is equivalent to the main damage divided by 2, rounded up, another ability that At level 2, it is a reflection shield: which allows this monster to not receive damage from other abilities such as explosion, magic reflection, thorns and returning fire, this being a very good ability. |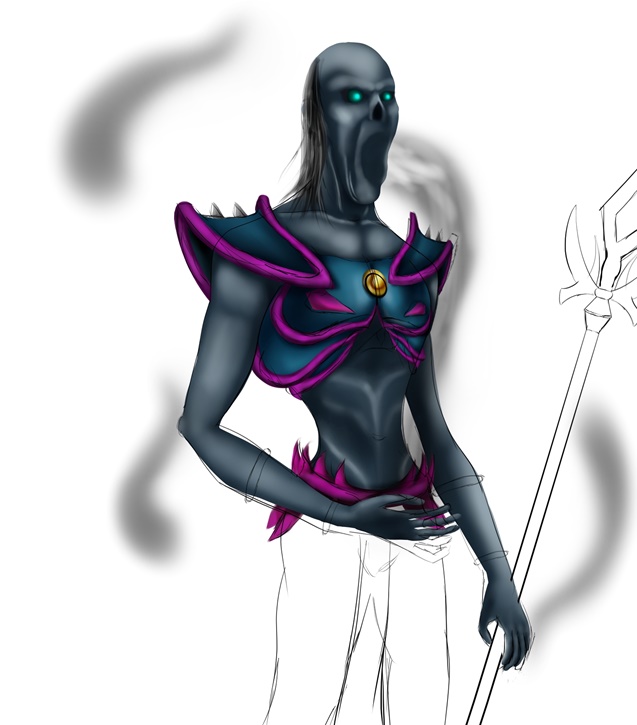 | | |
| --- | --- |
| Amigos y la ultima habilidad con la que cuenta este personaje es Redensión: esta la optiene cuando sube a nivel 3 y cuando el monstruo que posee esta habilidad muere, le quita -1 a la salud a todos los monstruos enemigos. | Friends, and the last ability this character has is Redemption: it is obtained when it reaches level 3 and when the monster that has this ability dies, it removes -1 from the health of all enemy monsters. |

FINISHED ILLUSTRATION: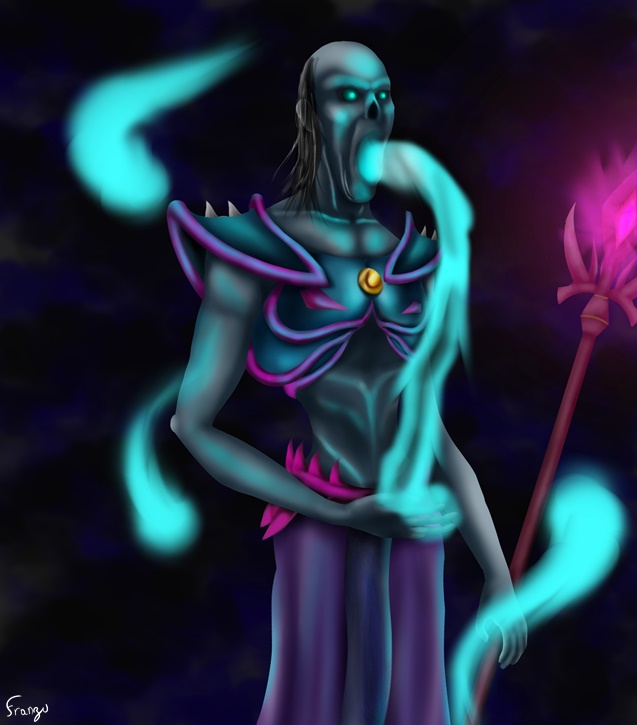 Title: KAIN HACE
Duration: 9 hours
Program: Krita i used a graphic tablet: Wacom Intuos S
| | |
| --- | --- |
| Splinterlands es un juego de cartas coleccionables que se ejecuta en la cadena de bloques de Hive, en Splinterlands cada usuario posee ciertas cartas las cuales conforman su colección que usa para jugar y enfrentarse a los demás jugadores, siendo un juego muy entretenido debido a las distintas estrategias que se pueden usar dependiendo de las cartas que poseas en tu maso. | Splinterlands is a collectible card game that runs on the Hive block chain, in Splinterlands each user has certain cards which make up their collection that they use to play and face other players, being a very entertaining game due to the different strategies that can be used depending on the cards you have in your deck. |

My social network:
| About Franzu 💎 | INSTAGRAM! |
| --- | --- |
| Frank Perez, Venezuelan. He is an apprentice of digital illustration. He is currently experimenting with new ways of painting in search of creating his own style. / Frank Pérez, venezolano. Es un aprendiz de la ilustración digital. Actualmente se encuentra experimentando nuevas formas de pintar en busca de crear un estilo propio. | |
I hope you like this illustration as I do and see you in future publications!
---
---