(ENG-SPA) Splinterlands Social Media Challenge | ( MINOTAUR WARRIOR ) | @franzugor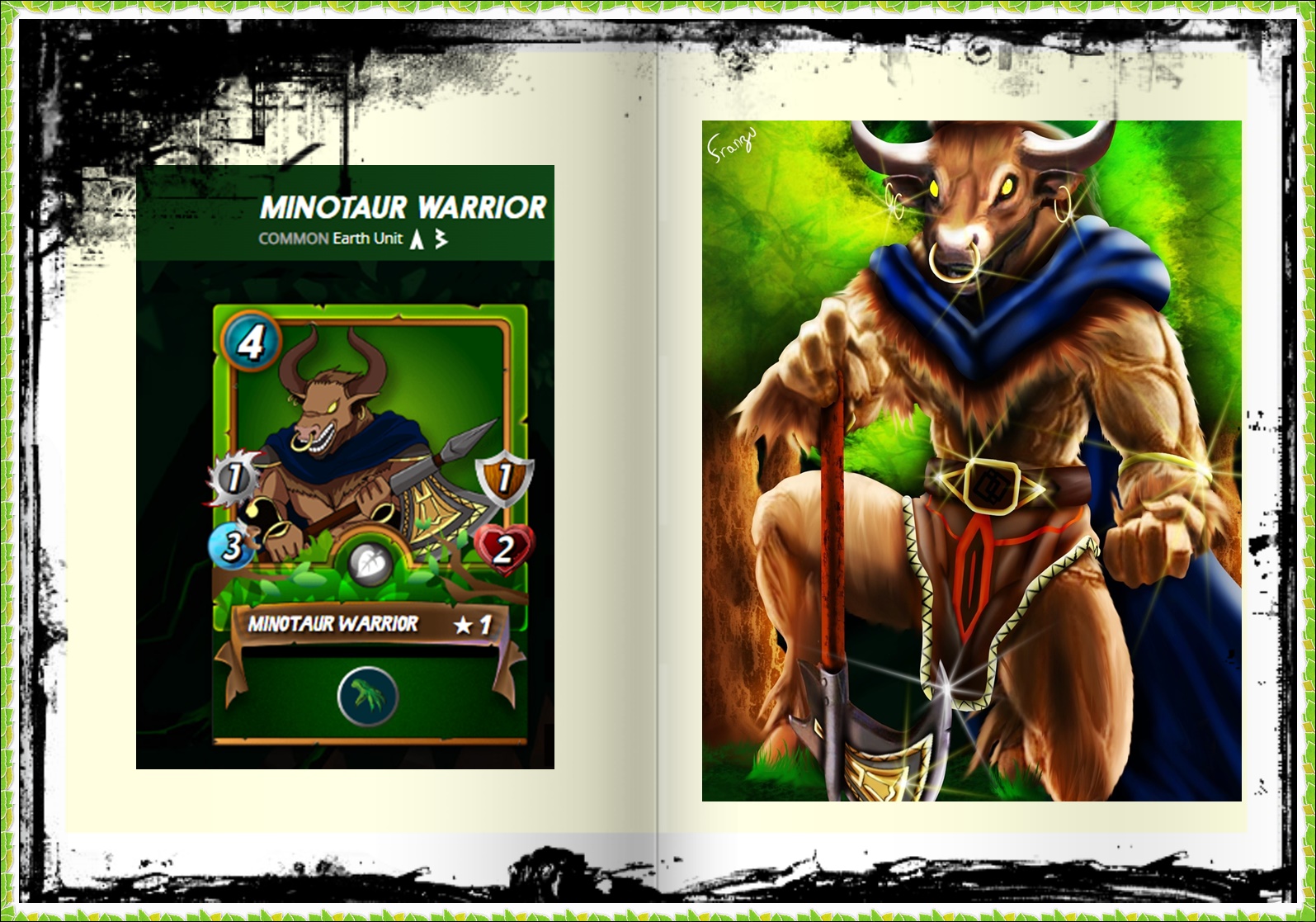 MINOTAUR WARRIOR
| | |
| --- | --- |
| ¡Hola a Todos! este post es para el desafío de social media en @splinterlands, en esta ocasión realicé un dibujo sobre de la unidad de TIERRA y escogí la carta llamada ''MINOTAUR WARRIOR '', quise dibujar este personaje porque se ve fuerte e imponente a demas los minotauros son las únicas especies en Anumün lo suficientemente robustas como para habitar las praderas gigantes de Primordia, donde deambulan los dinosaurios. Viven en tribus errantes, duermen en tiendas de campaña y cazan Rexxis por su carne, ropa y armas. Las lanzas de los minotauros son más largas de lo que parecen. | Hi everyone! this post is for the social media challenge in @splinterlands, this time I made a drawing about the EARTH unit and I chose the card called ''MINOTAUR WARRIOR '', I wanted to draw this character because he looks strong and imposing to others Minotaurs are the only species on Anumün robust enough to inhabit the giant grasslands of Primordia, where dinosaurs roam. They live in wandering tribes, sleep in tents, and hunt Rexxis for their meat, clothing, and weapons. Minotaur spears are longer than they appear. |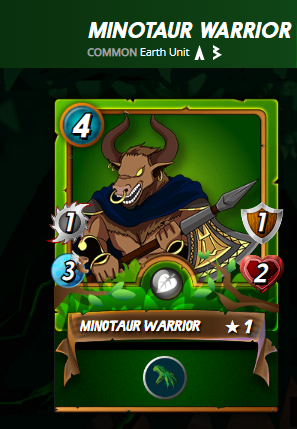 REFERENCE
ENTER SPLINTERLANDS

AND THE PROCESS BEGINS: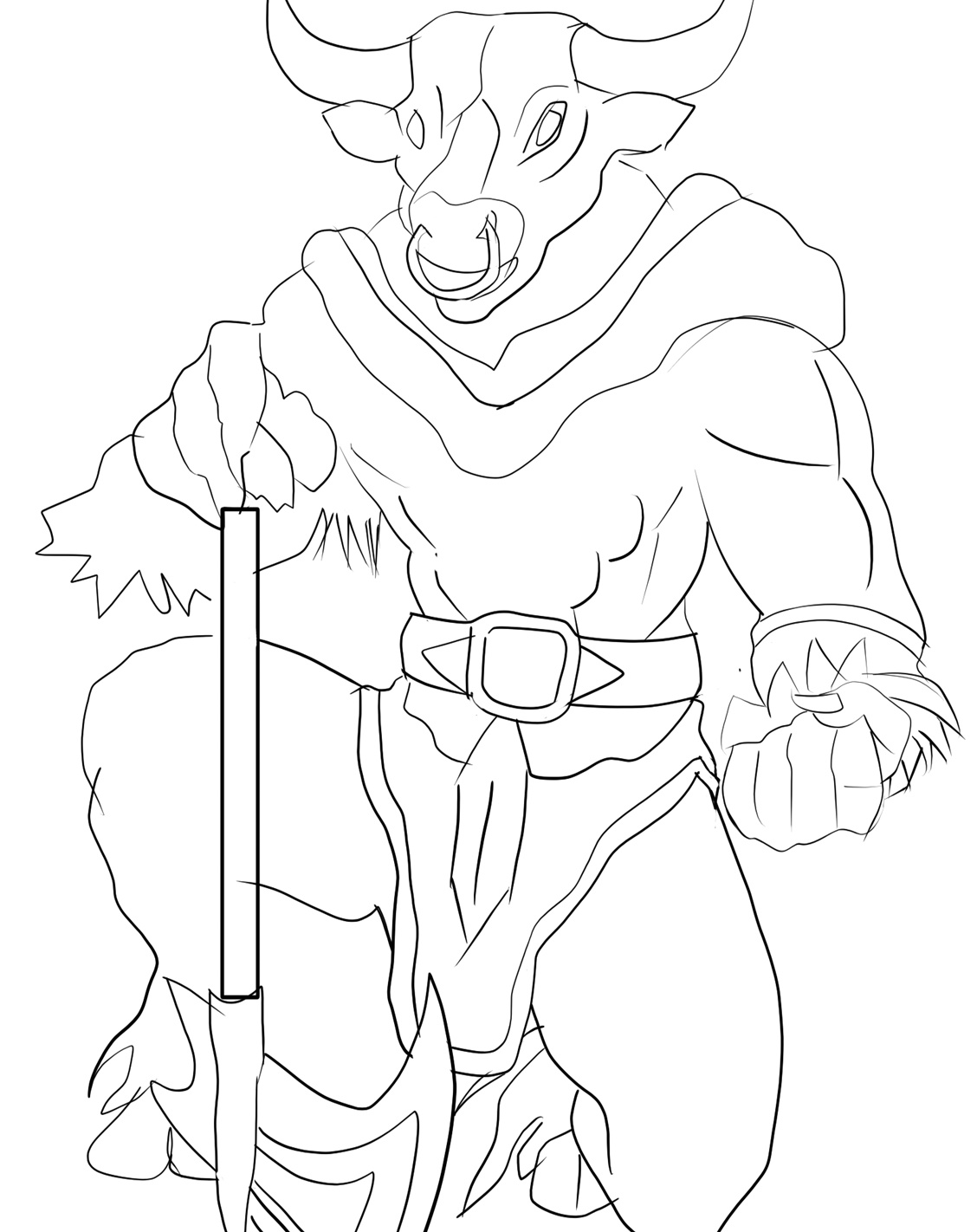 | | |
| --- | --- |
| Amigos, El coste de maná es de 4, la rareza es común, Habilidades Alcance, perforación edición Alfa Beta Valor de quemado de lámina regular 30 DIC por BCX 15 DIC por BCX Valor de quemado de lámina de oro 1500 DIC por BCX 750 DEC por BCX. | Folks, Mana cost is 4, rarity is common, Abilities Range, Pierce Alpha Beta edition Regular Foil Burn Value DEC 30 per BCX DEC 15 per BCX Gold Foil Burn Value DEC 1500 per BCX DEC 750 per BCX. |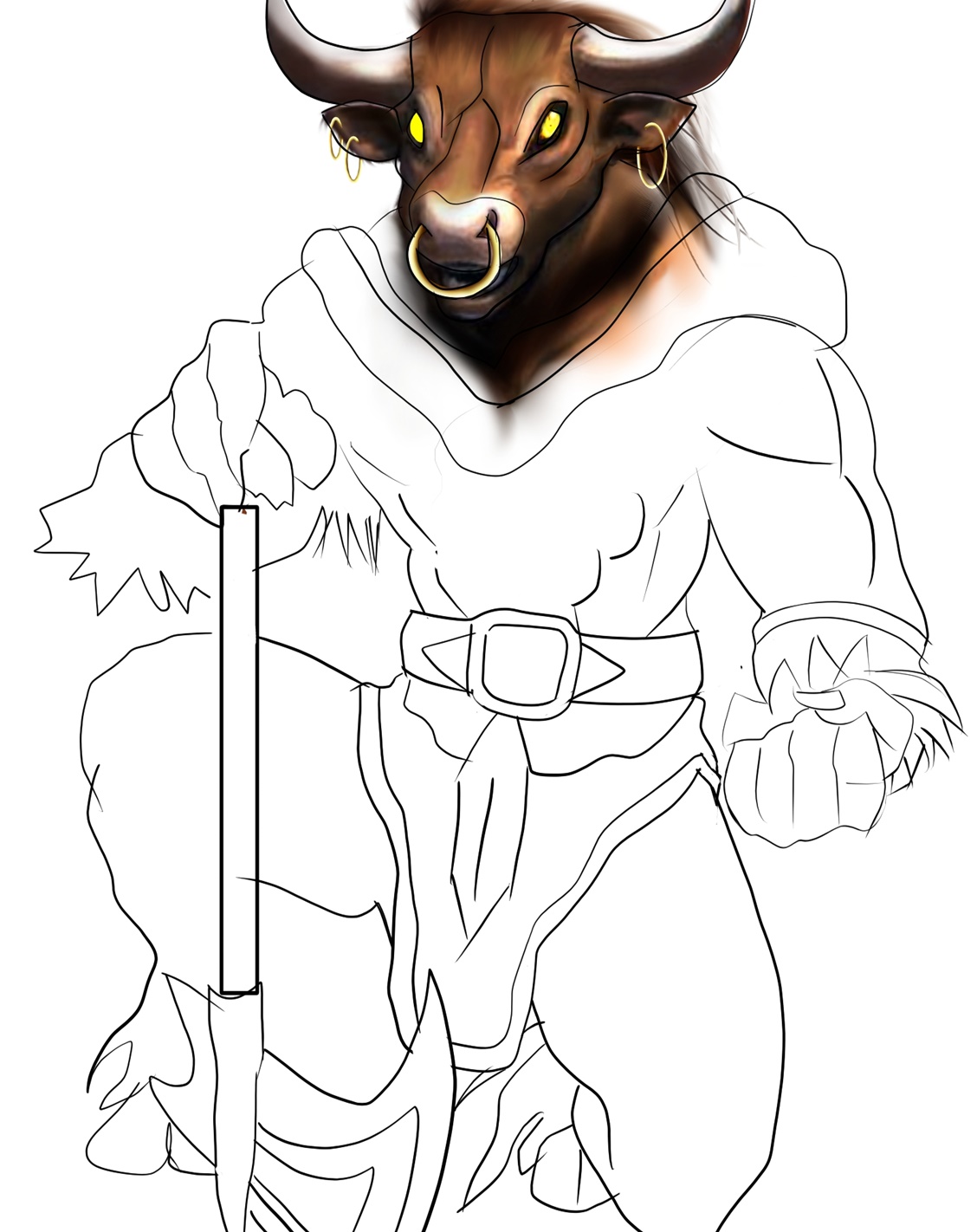 | | |
| --- | --- |
| Tiene la habilidad de Reach, por lo que generalmente se coloca en segunda posición, a nivel 6 gana la habilidad de Piercing para perforar los escudos, en la actualidad prefiero usar al ORC SERGEANT pero este sigue siendo útil sobre todo en batallas de pequeñas ligas donde solo pueden usarse monstruos de hasta 4 puntos de maná. | It has the ability to Reach, so it is usually placed in second position, at level 6 it gains the ability to Pierce to pierce the shields, currently I prefer to use the ORC SERGEANT but this is still useful especially in small league battles where only monsters with up to 4 mana can be used. |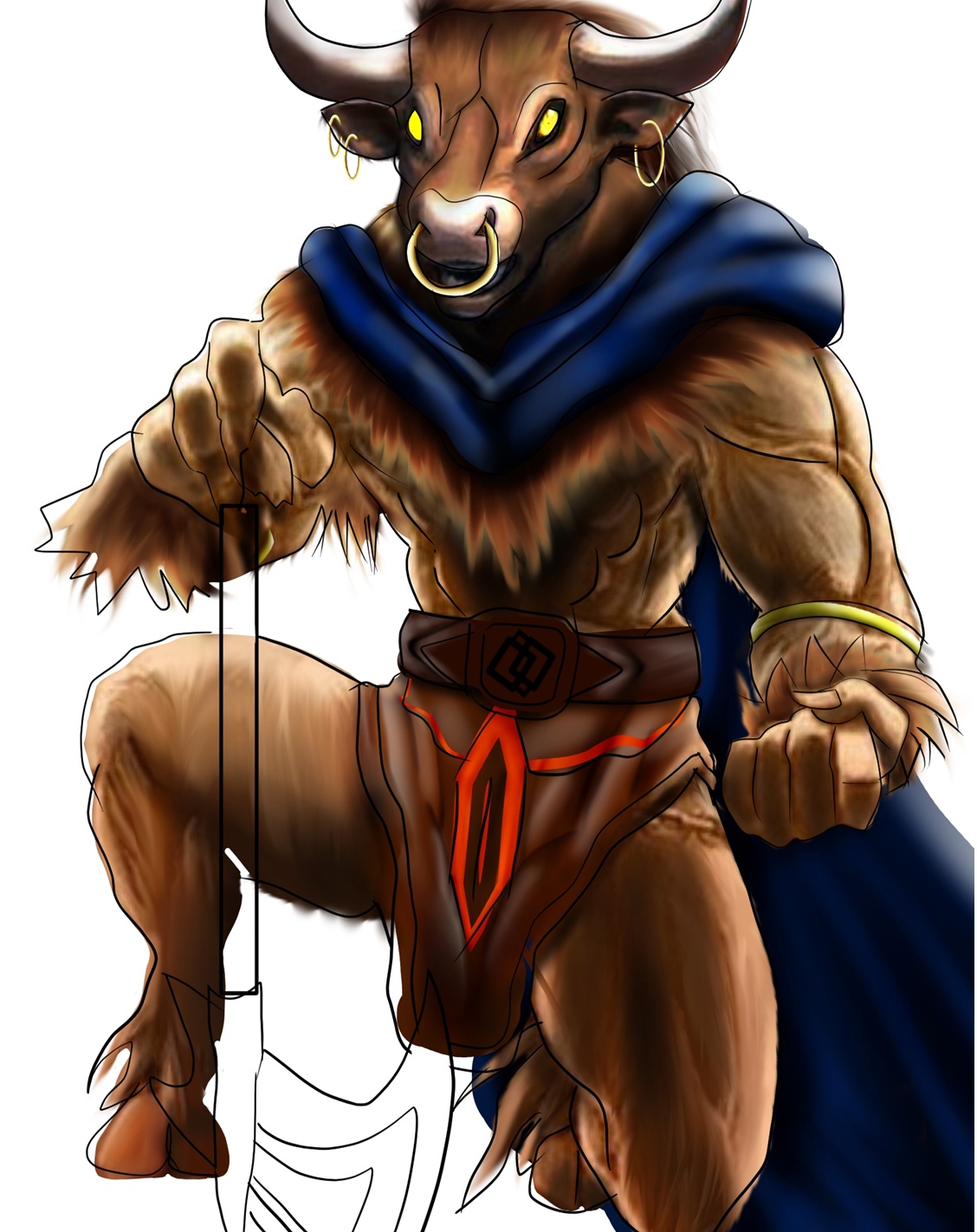 | | |
| --- | --- |
| En las estadísticas de la tarjeta explica como su poder de ataque se incrementa a 2 puntos a nivel 2 y a nivel 9 se incrementa hasta 3 puntos de ataque cuerpo a cuerpo, su velocidad de ataque también se incrementa un poco; más importante es el incremento de los puntos de vida que empieza en 2 y a nivel máximo tiene 6 puntos de vida. | In the card's stats it explains how his attack power increases to 2 points at level 2 and at level 9 it increases to 3 melee attack points, his attack speed also increases a bit; More important is the increase in life points that starts at 2 and at maximum level has 6 life points. |

FINISHED ILLUSTRATION: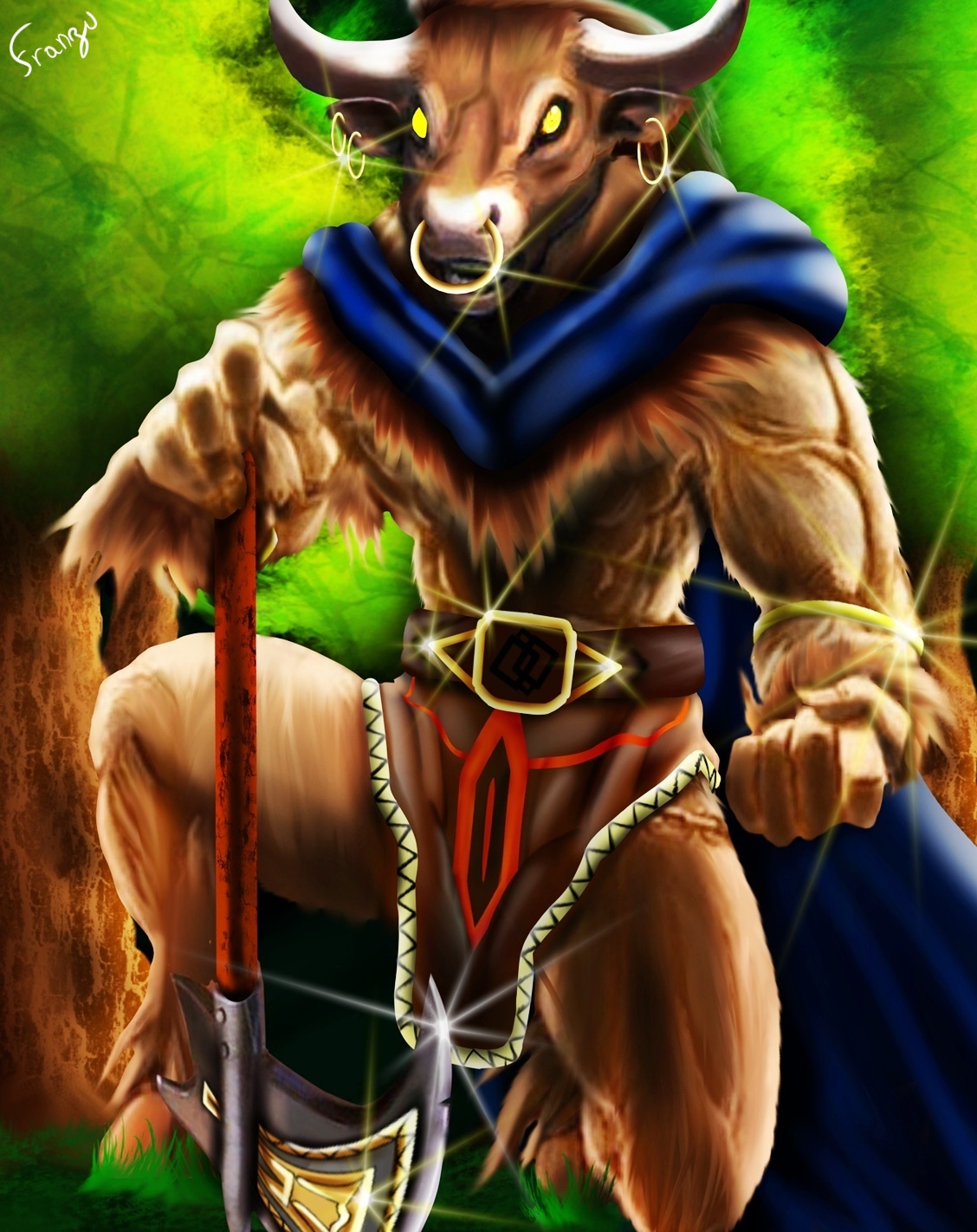 Title: MINOTAUR WARRIOR
Duration: 16 hours
Program: Krita i used a graphic tablet: Wacom Intuos S
| | |
| --- | --- |
| Splinterlands es un juego de cartas coleccionables que se ejecuta en la cadena de bloques de Hive, en Splinterlands cada usuario posee ciertas cartas las cuales conforman su colección que usa para jugar y enfrentarse a los demás jugadores, siendo un juego muy entretenido debido a las distintas estrategias que se pueden usar dependiendo de las cartas que poseas en tu maso. | Splinterlands is a collectible card game that runs on the Hive block chain, in Splinterlands each user has certain cards which make up their collection that they use to play and face other players, being a very entertaining game due to the different strategies that can be used depending on the cards you have in your deck. |

My social network:
| About Franzu 💎 | INSTAGRAM! |
| --- | --- |
| Frank Perez, Venezuelan. He is an apprentice of digital illustration. He is currently experimenting with new ways of painting in search of creating his own style. / Frank Pérez, venezolano. Es un aprendiz de la ilustración digital. Actualmente se encuentra experimentando nuevas formas de pintar en busca de crear un estilo propio. | |
I hope you like this illustration as I do and see you in future publications!
---
---