(ENG-SPA) Splinterlands Social Media Challenge | ( RIFTWING ) | @franzugor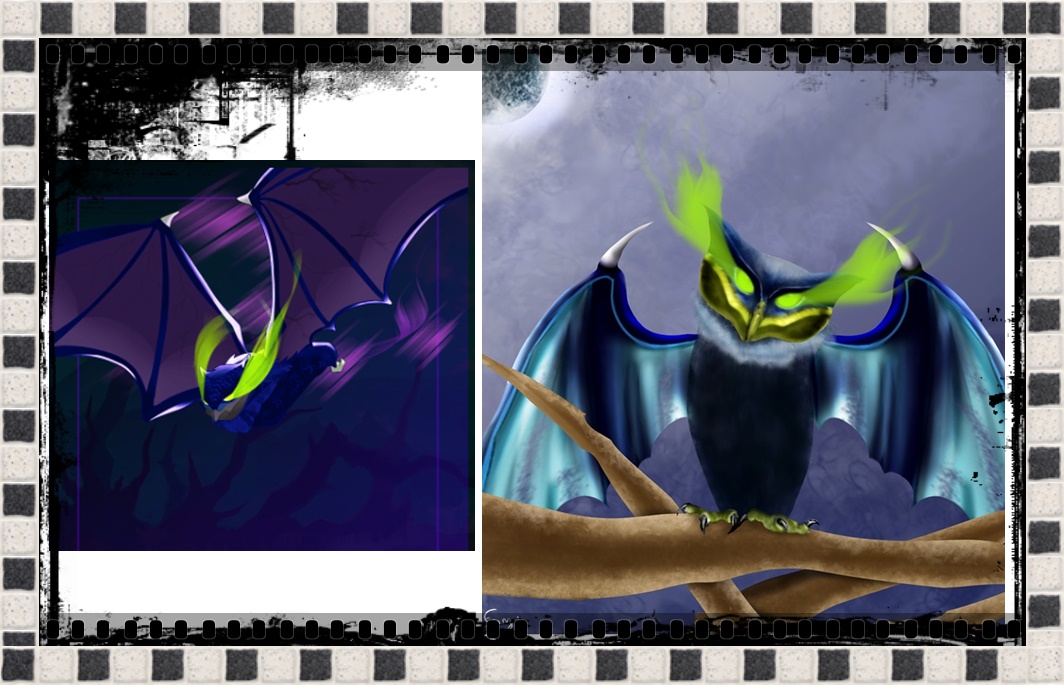 RIFTWING
| | |
| --- | --- |
| ¡Hola a Todos! este post es para el desafío de social media en @splinterlands, en esta ocasión realicé un dibujo sobre la unidad de MUERTE y escogí la carta llamada '' RIFTWING '', realicé esta ilustracion ya que me parecia algo extraña esta criatura ya que me parecio una mezcla de dos animales las cuales son murcielago y un buho los Riftwings se sienten atraídos por las astillas y las grietas. Se alimentan de su energía y crecen cuanto más cerca viven de un portal. La Legión del Caos los usa como un medio para localizar grietas. En la guerra, se utilizan como exploradores, brindando información valiosa y como una forma de hostigar/distraer a las fuerzas enemigas, lo que las ralentiza. | Hello everyone! This post is for the social media challenge at @splinterlands, this time I made a drawing about the unit of DEATH and I chose the card called ''RIFTWING'', I made this illustration because this creature seemed strange to me because it seemed to me A mixture of two animals which are a bat and an owl, Riftwings are attracted to chips and cracks. They feed on its energy and grow the closer they live to a portal. The Chaos Legion uses them as a means of locating rifts. In war, they are used as scouts, providing valuable information, and as a way to harass/distract enemy forces, slowing them down. |
REFERENCE
ENTER SPLINTERLANDS

AND THE PROCESS BEGINS: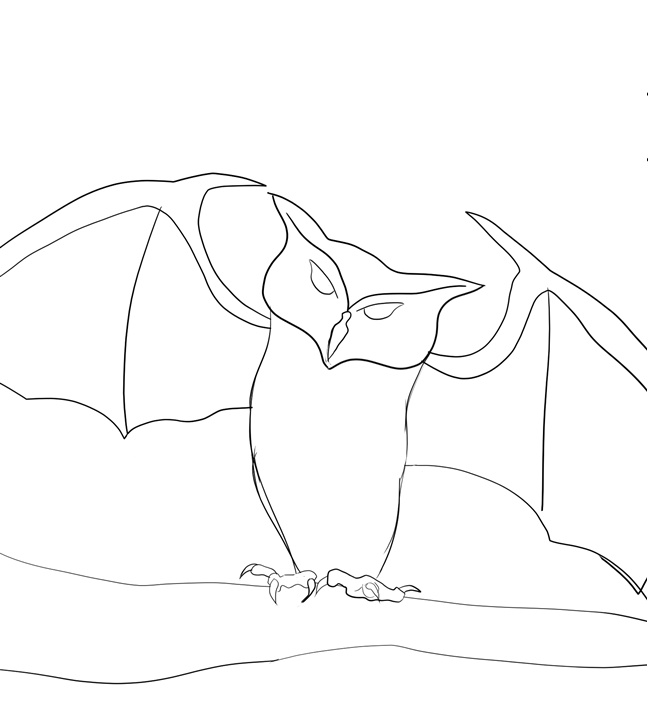 | | |
| --- | --- |
| Amigos esta es una carta esta tiene el coste de maná de: 4, Edición: Legión del Caos, Rareza: Común, Habilidades: Volador, carroñero, petardeo, vientos en contra, Valor de quemado de lámina regular: 5 DIC por BCX, Valor de quemado de lámina de oro: 125 DIC por BCX. | Folks this is a card this has a mana cost of: 4, Edition: Chaos Legion, Rarity: Common, Abilities: Flying, Scavenger, Backfire, Headwinds, Regular Foil Burn Value: 5 DEC per BCX, Value gold foil burn: 125 DEC per BCX. |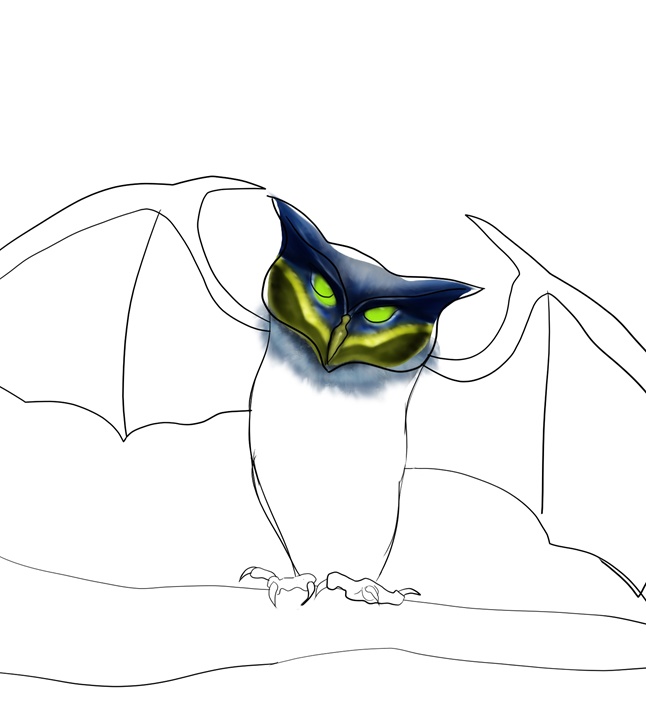 | | |
| --- | --- |
| Amigos RIFTWING en el nivel 1 tiene 3 ataques y 5 de salud. Este posee la habilidad de Volador: esta habilidad permite que el monstruo tenga mayor probabilidad de evadir ataques cuerpo a cuerpo o a distancia. La probabilidad de evadir ataques cuerpo a cuerpo o a distancia es de 25%, si combinas esta habilidad con cegado y evadir, aumentarás a 65% la probabilidad de evadir ataques cuerpo a cuerpo o a distancia. Los monstruos con la habilidad Trampa, pueden remover la hablidad volador, esta habilidad no funciona contra otros monstruos voladores o ataques mágicos otra habilidad que poseé es Carroñero: el monstruo que posee esta habilidad gana +1 de salud cada vez que cualquier monstruo muere. | RIFTWING friends at level 1 have 3 attacks and 5 health. This one has the Flying ability: this ability allows the monster to have a greater chance of evading melee or ranged attacks. The chance to evade melee or ranged attacks is 25%, if you combine this skill with blind and evade, you will increase the chance to evade melee or ranged attacks to 65%. Monsters with the Trap ability, can remove the flying ability, this ability does not work against other flying monsters or magic attacks. Another ability I have is Scavenger: the monster that has this ability gains +1 health every time any monster dies. |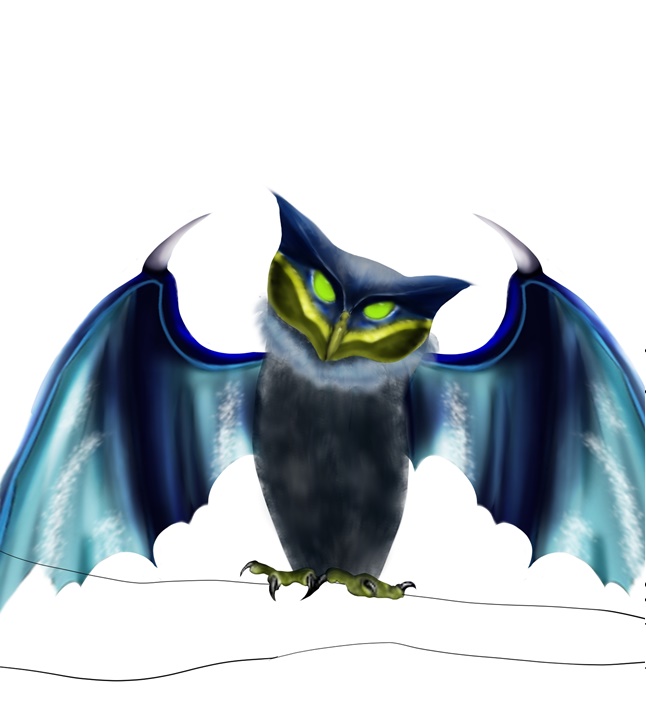 | | |
| --- | --- |
| Pero RIFTWING al subirlo al nivel 5 sube otro punto de ataque y tambien tiene otro punto de vida al igual que adquiere otra habilidad que es Petardeo: si un enemigo falla este monstruo con un ataque, el atacante recibe 2 daños, en nivel 7 sube otro punto de ataque y de vida pero al llegar a nivel 8 vuelve a bajar 1 punto de vida y adquiere otra habildad que es Viento en contra: reduce el ataque de todos los monstruos enemigos con ataque a distancia, se reduce el ataque -1, el mismo no puede ser menor a 1. Llegando al nivel 10 su vida sube a 8. | But when RIFTWING raises it to level 5, it raises another attack point and also has another life point, as well as acquiring another ability that is Backfiring: if an enemy misses this monster with an attack, the attacker receives 2 damage, at level 7 it raises another point of attack and life but when it reaches level 8 it drops 1 point of life again and acquires another ability that is Headwind: it reduces the attack of all enemy monsters with a ranged attack, the attack is reduced by -1, the itself cannot be less than 1. Upon reaching level 10 his life goes up to 8. |

FINISHED ILLUSTRATION: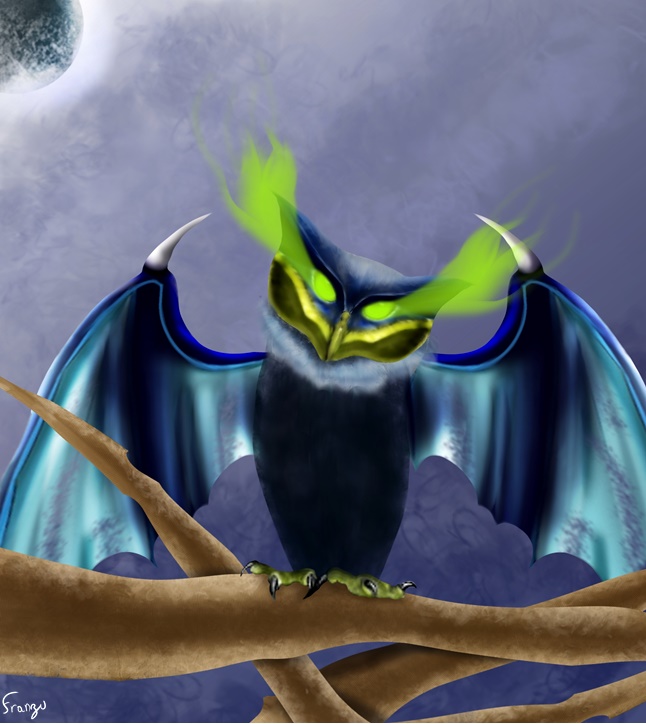 Title: RIFTWING
Duration: 9 hours
Program: Krita i used a graphic tablet: Wacom Intuos S
| | |
| --- | --- |
| Splinterlands es un juego de cartas coleccionables que se ejecuta en la cadena de bloques de Hive, en Splinterlands cada usuario posee ciertas cartas las cuales conforman su colección que usa para jugar y enfrentarse a los demás jugadores, siendo un juego muy entretenido debido a las distintas estrategias que se pueden usar dependiendo de las cartas que poseas en tu maso. | Splinterlands is a collectible card game that runs on the Hive block chain, in Splinterlands each user has certain cards which make up their collection that they use to play and face other players, being a very entertaining game due to the different strategies that can be used depending on the cards you have in your deck. |

My social network:
| About Franzu 💎 | INSTAGRAM! |
| --- | --- |
| Frank Perez, Venezuelan. He is an apprentice of digital illustration. He is currently experimenting with new ways of painting in search of creating his own style. / Frank Pérez, venezolano. Es un aprendiz de la ilustración digital. Actualmente se encuentra experimentando nuevas formas de pintar en busca de crear un estilo propio. | |
I hope you like this illustration as I do and see you in future publications!
---
---