(ENG-SPA) Splinterlands Social Media Challenge | ( SCARRED LLAMA MAGE ) | @franzugor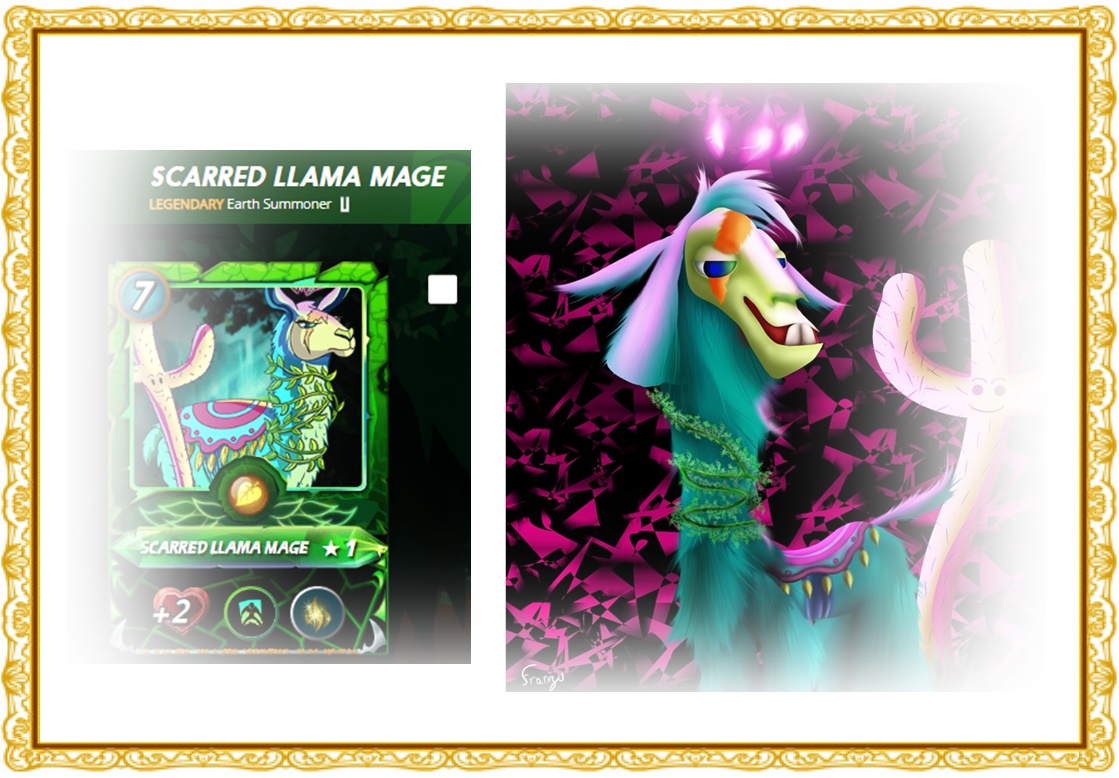 SCARRED LLAMA MAGE
| | |
| --- | --- |
| ¡Hola a Todos! este post es para el desafío de social media en @splinterlands, en esta ocasión realicé un dibujo sobre la unidad de TIERRA y escogí la carta llamada ''SCARRED LLAMA MAGE'', estas Llamas habian sufrido una gran pérdida bajo los ataques de los lobos pero las que mas sufrieron ha sido, sin duda, la Llama Elegida. Alguna vez fueron un pueblo orgulloso y abundante que pastaba en las praderas abiertas de Khymeria, Gracias a la valentía de una joven Maga Llama llamada Korina, muchos de los Elegidos se salvaron, pero ahora viven en cuevas de las Montañas Khymian, perseguidos por los Hombres Lobo de Cristal. Para Korina, la vida nunca volvería a ser la misma después de ese fatídico día. Cuando los hombres lobo atacaron, era una noche clara y tranquila; las Llamas Electas estaban reclinadas en las suaves hierbas bajo la luz de una luna azul. Venían de varias direcciones y buscaban sangre de llama. Todos los hechizos de escudo, defensas y curaciones de los magos llama no fueron rival ese día para los hombres lobo. Los ancianos tomaron la línea del frente, por lo que fueron los primeros en caer. esto es un resumen pues su historia continua, si quieren leerla vallan al link que les dejare mas abajo. | Hello everyone! this post is for the social media challenge at @splinterlands, this time I made a drawing about the EARTH unit and I chose the card called ''SCARRED LLAMA MAGE'', these Llamas have suffered a great loss under the attacks of the wolves but the ones that suffered the most have been, without a doubt, the Chosen Flame. Once a proud and hearty people who grazed the open grasslands of Khymeria, Thanks to the bravery of a young Flame Mage named Korina, many of the Chosen were spared, but now they live in caves in the Khymian Mountains, hunted by Men. Crystal Wolf. For Korina, life would never be the same after that fateful day. When the werewolves attacked, it was a clear, still night; the Chosen Flames were reclining on the soft grasses under the light of a blue moon. They came from various directions and were looking for llama blood. All of the flame mages' shield, defense, and healing spells were no match for the werewolves that day. The elders took the front line, so they were the first to fall. This is a summary because his story continues, if you want to read it, go to the link that is left below. |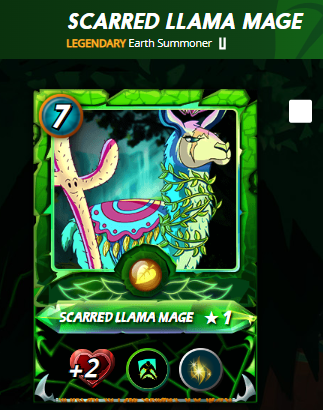 REFERENCE
ENTER SPLINTERLANDS

AND THE PROCESS BEGINS: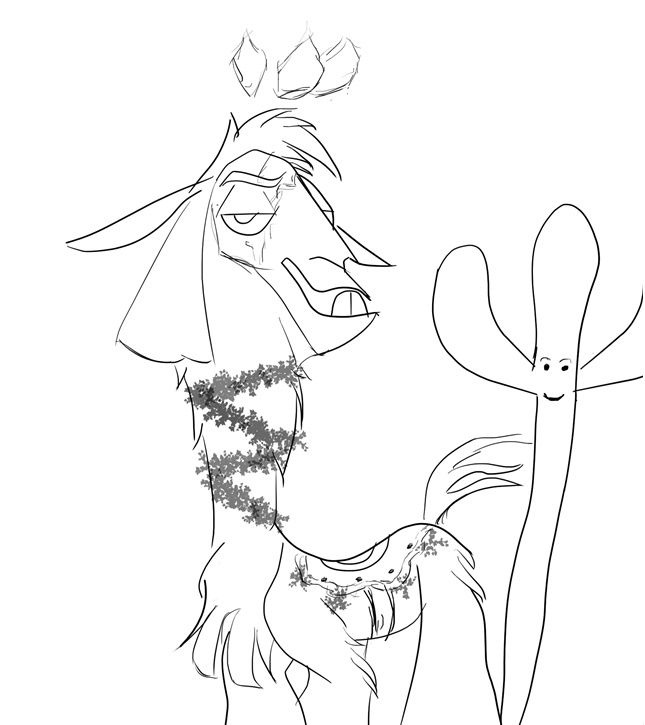 | | |
| --- | --- |
| Amigos este es el legendario invocador de la tierra de la edición indomable con el que a todos los jugadores les encantaría jugar una batalla. Este tiene el coste de maná de: 7, Edición: Salvaje, Habilidades: +2 Salud, Habilidad de carta last-stand, Habilidades y estadísticas a todos los aliados, Tasa de quemado para lámina regular: 1,000 DIC por BCX, Tasa de quemado para lámina de oro: 50.000 DEC por BCX. | Friends this is the legendary untamed edition land summoner that every gamer would love to play a battle with. This one has a mana cost of: 7, Edition: Wild, Abilities: +2 Health, Card ability last-stand, Abilities and stats to all allies, Burn Rate for regular foil: 1,000 DIC per BCX, Burn Rate for gold foil: 50,000 DEC per BCX. |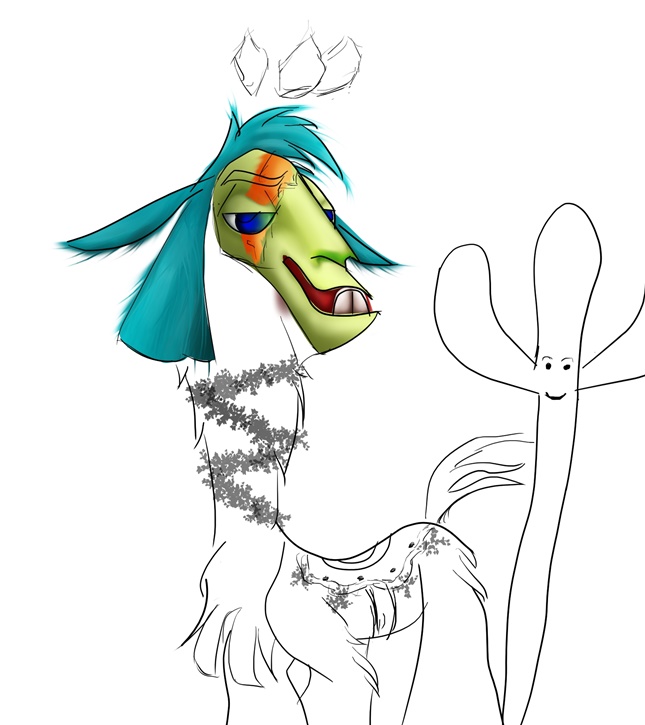 | | |
| --- | --- |
| Amigos ademas este invocador ofrece tres beneficios a los monstruos amistosos, una de ellas es que ofrece +2 de salud a todos los monstruos aliados la otra es Ultima Resistencia Last-Stand: un monstruo con esta habilidad, aumenta todas sus estadísticas si es el único sobreviviente sobre el tablero de batalla todos los monstruos amistosos y este invocador limpiará todas las desventajas del monstruo amistoso en la primera posición de cada ronda. Aunque esta invocadora no es para las ligas menores ya que necesita 7 maná para convocar a sus monstruos al campo de batalla y realmente me gustaron sus beneficios que ayudan mucho a ganar la batalla. | Friends, this summoner also offers three benefits to friendly monsters, one of them is that it offers +2 health to all allied monsters, the other is Last Resistance Last-Stand: a monster with this ability increases all its statistics if it is the only one survivor on the battle board all the friendly monsters and this summoner will clear all the debuffs of the friendly monster in the first position of each round. Although this summoner is not for the minor leagues as she needs 7 mana to summon her monsters to the battlefield and I really liked her buffs which help a lot to win the battle. |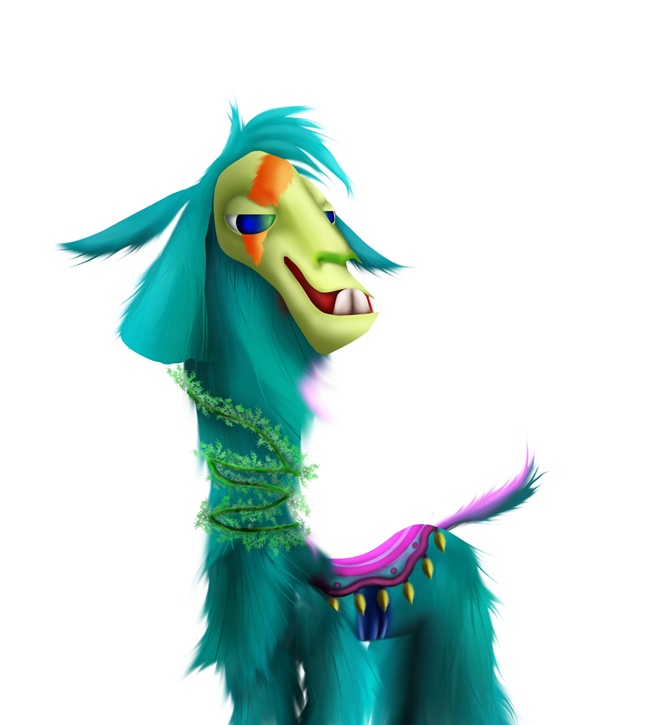 | | |
| --- | --- |
| La ultima habilidad con la que cuenta es Limpiar/Cleanse: El monstruo con esta habilidad limpia todos los efectos negativos de su compañero ubicado en la primera posición cuando le toca su turno. | The last ability it has is Cleanse: The monster with this ability cleans all the negative effects of its partner located in the first position when it is its turn. |

FINISHED ILLUSTRATION: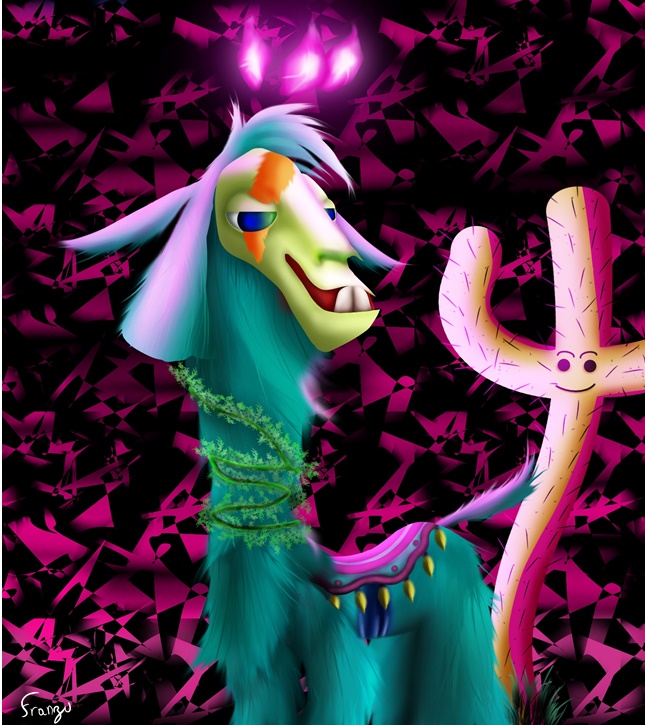 Title: SCARRED LLAMA MAGE
Duration: 11 hours
Program: Krita i used a graphic tablet: Wacom Intuos S
| | |
| --- | --- |
| Splinterlands es un juego de cartas coleccionables que se ejecuta en la cadena de bloques de Hive, en Splinterlands cada usuario posee ciertas cartas las cuales conforman su colección que usa para jugar y enfrentarse a los demás jugadores, siendo un juego muy entretenido debido a las distintas estrategias que se pueden usar dependiendo de las cartas que poseas en tu maso. | Splinterlands is a collectible card game that runs on the Hive block chain, in Splinterlands each user has certain cards which make up their collection that they use to play and face other players, being a very entertaining game due to the different strategies that can be used depending on the cards you have in your deck. |

My social network:
| About Franzu 💎 | INSTAGRAM! |
| --- | --- |
| Frank Perez, Venezuelan. He is an apprentice of digital illustration. He is currently experimenting with new ways of painting in search of creating his own style. / Frank Pérez, venezolano. Es un aprendiz de la ilustración digital. Actualmente se encuentra experimentando nuevas formas de pintar en busca de crear un estilo propio. | |
I hope you like this illustration as I do and see you in future publications!
---
---