Weekly Challenge: SOUL STRANGLER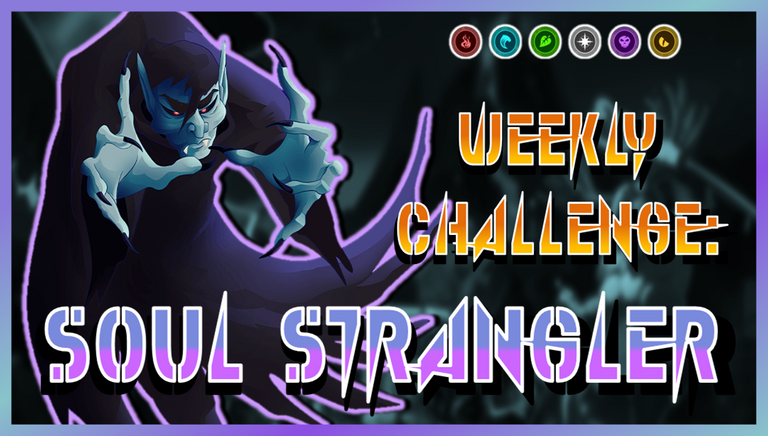 Another week and another Splinterlands challenge, this time using a card from my favorite deck: Death. That card is: Soul Strangler and I have really used it very little, as far as ranged attack cards are concerned I prefer to use others, although this one is quite useful when the rule of only using cards costing 4 mana and below is active. In order to do this challenge, unlike last week's, it was only a few attempts, I only lost 1 battle using this card and the next two I won consecutively, my advantage is that my Death deck is the best I have so far, so it was relatively easy. Although in the first battle I won I used the Dragon+Death combination, which is one of the best.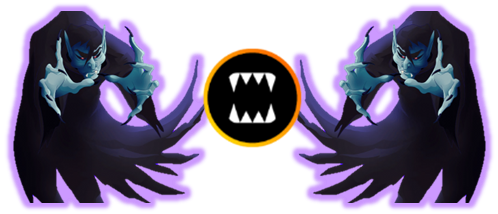 As I already mentioned, in this first battle I used one of the combinations I like: Dragon+Death, although in this particular battle I only used one card from the Dragon deck. In the first position I placed one of the most classic cards of the Death deck: Haunted Spirit, a card that I like to use a lot because I think it is one of the most useful cards of the old editions and even still is today. Following in the formation is another card that I've been using a lot for some time and I think I should level it up, that card: Djinn Muirat, a very lethal and very useful magic attack card. In third position in this formation is the only dragon type card: Dragon Jumper, a card that is rarely missing when I use the Dragon deck. Continuing and in fourth position is another of the most classic cards of the Death deck: Haunted Spider, a card which can be quite annoying thanks to its ability which can poison enemies. And in penultimate position and as this week's challenge dictates: Soul Strangler, a ranged attack card which is really quite good for the small amount of mana it demands. And in last position is a card which is one of the most classic of all Splinterlands: Creeping Ooze.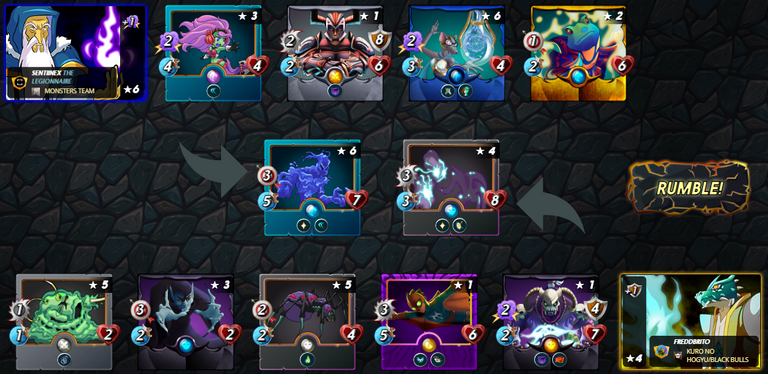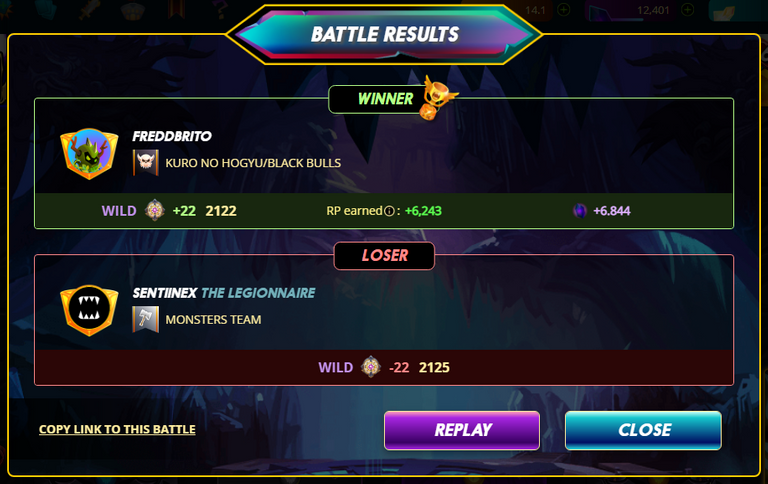 BATTLE 1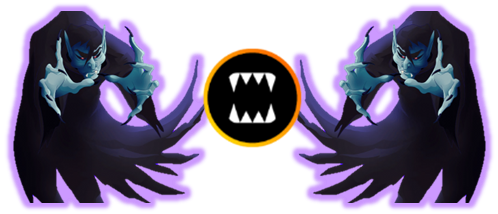 In this second battle when I saw that my opponent had the legendary summoner "Quix The Devious" at lvl 3, I thought I would lose, but it seems that my opponent did not choose the best possible strategy, he chose the Dragon+Death combination (as I did in the first battle), however luck was in my favor. As in the first battle in first position I used Haunted Spirit, but it is the only card that will be repeated, because in this battle I had few mana points to use, so I should choose well the next cards to use, because I had in mind to use Haunted Spirit in first position and for the challenge I had to place Soul Strangler. So I didn't have many options due to the low amount of mana points I had left, so I went the easy way and placed a card that I like a lot and that is quite annoying for the enemy due to its abilities, that card: Undead Priest. And in last position a classic of classics: Furious Chicken.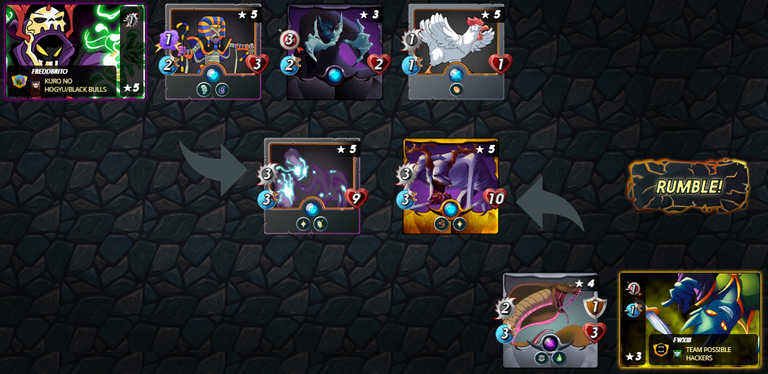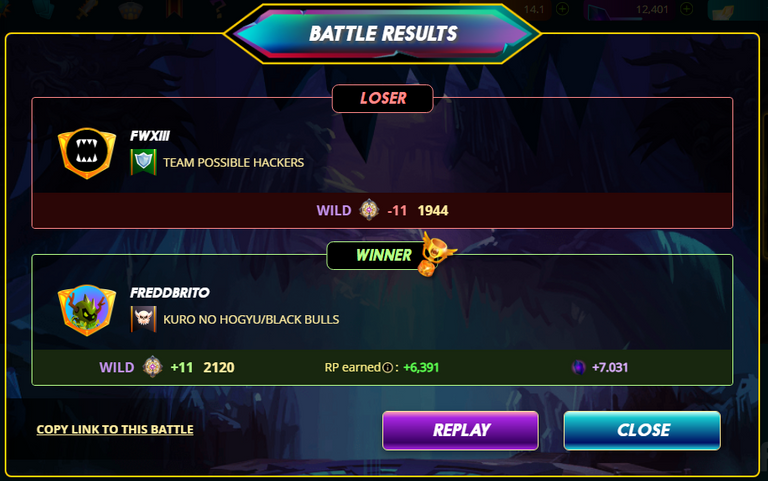 BATTLE 2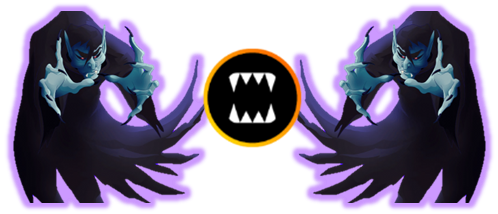 ---
---