Introducing my selfhosting project for 2022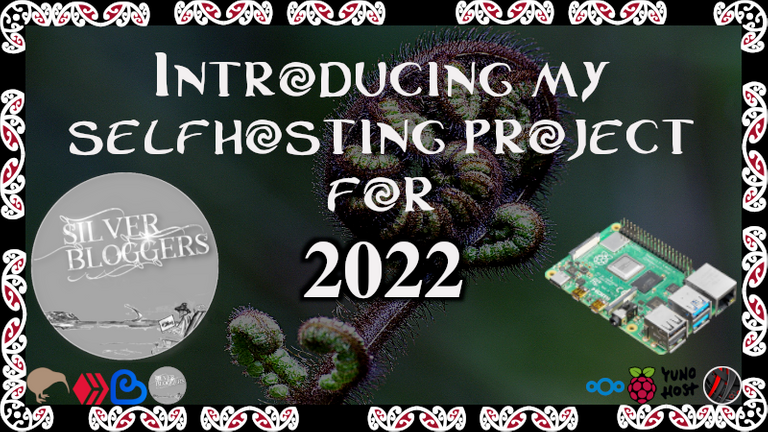 Introducing my selfhosting project for 2022
This is my first post on the

HIVE blockchain, where I introduce myself as I am now, and as some here may have known me back in 2018 or so. Then I'll briefly describe the project that brought me back to the social blockchain. Grab a cuppa, it might be a long read!

Who I am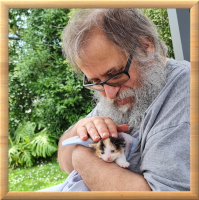 Greetings, I am
@frittro
, a newcomer to the

HIVE blockchain. I live in Auckland, New Zealand. I am an
"older adult"
(or an
"elder geek"
, or
"silver surfer"
, but never
"ok boomer"
, please). I have been married for 21 years to
@frittni
, with no children (unfortunately), and currently no pets of our own either. We have close friends who run a cattery though, so we enjoy their company, at least. I am

actually autistic
, I have type 2

diabetes
, and a

cardiac
condition, with stents in my heart. I also have a

major depressive disorder
. What this all means, and how it all works together, is something like this...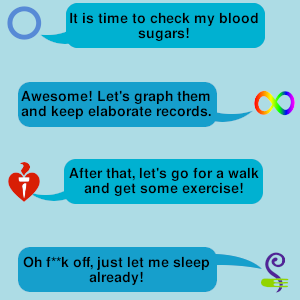 My wife @frittni was born with

Spina Bifida, and she manages pretty well on crutches, or a walker, or sometimes in a wheelchair. We are both in the 50+ age bracket, and both are welfare beneficiaries at present. @frittni has a tertiary degree, and has experience in radio broadcasting. I never completed my tertiary education, due to (at the time) undiagnosed Autism-related issues, and depression. I have a varied employment history, including deckhanding on a big game fishing vessel; fisheries research; horticultural contracting; I was a business owner of a small computer repair business; adult educator in a PTE teaching computing subjects; and corrections / offender monitoring for those people wearing "traceable ankle jewellery" out in the community. I've done all sorts of things over the years.
In short, here is my profile from

Mastodon, a freedom-respecting social network which functions similar to

Twitter...
I am an 🧩 #autistic, 💉 #diabetic, 😞 #depressed, 👴🏽 #elderly #male 🤓 #geek, who was raised as a ✝️ #Christian but is now ⚛️ #nonreligious, is 👈🏽 #leftist leaning but not an extremist, 👫🏽 straight but not prejudiced, happily 💍 #married person, who lives in 🇳🇿 #newzealand, and loves 🐈 #cats and 🐕 #dogs equally. I support all ♾️ #diversity, particularly of 🧠 #neurodiversity and ♿ #disability, which I often refer to as "diverse function".

Who I was
I was @trisquelwhare, an account migrated to the

HIVE blockchain from the

Steem blockchain. I was active on there from late 2017 through most of 2018, and got hooked on SteemMonsters (SM), which is now called Splinterlands. I disappeared in late 2018 with health issues, and tried to make a comeback in 2019, but still wasn't really well enough. I'm still not 100% better, and my cardiologist says that I probably never will be, but at least I'm starting to get back into some of the things that I could do back then.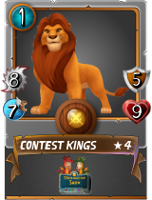 I used to be in a SM guild called

ContestKings, where I was the scribe, responsible for generating the guild member rankings and statistics graphs, along with a curation trail of SM-themed contest posts. I didn't run it, I was just the scribe, doing the slog-work of generating the articles. I got "paid" by
@o07
,
@dkid14
, and
@shoemanchu
in SM cards, and built up quite
a nice collection
of Alpha and Beta edition SM cards! 😜 I was very active in the SM community back then, and participated in several of the SteemMonster Show events which were run by
@coruscate
and
@littlescribe
. I also did a bit of graphic design stuff for the SteemMonster Show back in the day, too. Those were some fun times. I fondly remember episodes of the "SteemMonster Tavern", which I even participated in ocassionally. What a blast that was! Was that part of the SteemMonster Show, or was it part of The Playhouse, with
@carrieallen
and
@chrisroberts
? Gosh, I'm getting confused now, hehe. But I certainly have some very fond memories of those days. A large part of my SM card collection came from the generosity of
@clove71
, who always was such a kind and helpful person. I understand that she is still at it, and is arguably the biggest account in Splinterlands. Nice!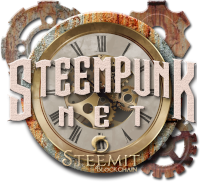 Back in those days, I also used to play a lot of Steempunk.net (SP.n), which was created by
@dehenne
. That was crazy fun, and I spent a lot of time visiting random blog posts to collect the chests that would often spawn when playing the game. It was a great way to discover new content on the blockchain, while having fun playing a steampunk-themed game. I wonder if SP.n made it across to the

HIVE blockchain? As you'll see in the next section of this post, I probably won't have much time for playing games on the blockchain this time around, but I'd like to think that SP.n survived the TRON hardfork.

Why I am here now
I decided to hunt up the social blockchain again this year, as I intend to do a lot of blogging during 2022. I have a big project on the go, and I want to document what I'm doing – both for my own sake, and to inform others who may want to follow in my footsteps. I am getting into #selfhosting at home, using a

#raspberrypi single board computer. I'll be running

YunoHost on it, and installing a

NextCloud instance on it, among other things. I'll mostly be blogging with the #yunohost tag, but later I'll switch to the #nextcloud tag as I focus more on setting that up. I'll be using NextCloud as my main user portal, providing access to my family and friends to a range of other selfhosted services from there.
As I'm quite old, and I'm going to be doing a lot of blogging, I have decided to join the Silver Bloggers community on

HIVE. I have also joined The Terminal community, because I have a lot to re-learn about posting on the social blockchain. They have been really helpful to me. I will get back involved with PALnet a little later, but I know that once I start getting involved there, I am likely to lose my focus on my blog, and on my

YunoHost project entirely! 🤣
That's it for now. I'll start posting soon about my project. My first milestone is due on the 16th January 2022, so not that far away now. By then my goal is for YunoHost v4.3.4.2 to have been installed, and booting from the USB3.1 flash drive stick, and is accessible from within my internal LAN network via the IP address and FQDN. And so it begins!

Image Credits
post-head.png – Remix created by @frittro, using elements by @pantone801; elements from RawPixel; the Silver Bloggers logo by @mondoshawan; and various "fair use" product images and logos.
Various "fair use" organisation and company logos, including Hive, NZ Heart Fdn, Mental Health Fdn of NZ, Mastodon, Twitter, etc.
frittro-and-kitten.png – Original photo by @frittni.
my-health.png – Original image created by @frittro, using "fair use" organisation logos.
contest_kings_with_steemmonstershow_200px.png – Remix created by @frittro.
steempunknet_200px.png – Original image created by @carlos-cabeza.
maori-divider.png – Original image by @pantone801. Remix created by @frittro.
frittro-maori-footer.png – Remix created by @frittro, using elements by @pantone801; and the Silver Bloggers logo by @mondoshawan.

---
---