Splinterlands Weekly Challenge! SOUL STRANGLER
Hey guys.. Mingalar par မင်္ဂလာပါ..
Let's talk about weekly challenge. A challenge that I should not miss. Because it is the only way that I get highest payout on Hive so far.. haha. Splinterlands is very enjoyable game. I'm glad I found it.
The weekly challenge theme for this week is SOUL STRANGLER. It is a rare monster with no special ability at level-1. In fact, it acquire its only ability at level-8 which is the highest level for a rare monster. But luckily, it has one of the highest range attack at 3 mana cost. 2 range attack at the cost of 3 mana is pretty good. It is relative slow with the speed of 2 and has only 2 health points though. Yes, it often miss fast targets or flying targets.
The battle was Death vs Water splinter. At our level, Water splinter is know for the additional speed and shield. Battle rule was Spreading Fury, monster gets stronger and faster when hit. Would my Soul Strangler able to find the target especially when the enemy get faster? Let's find out.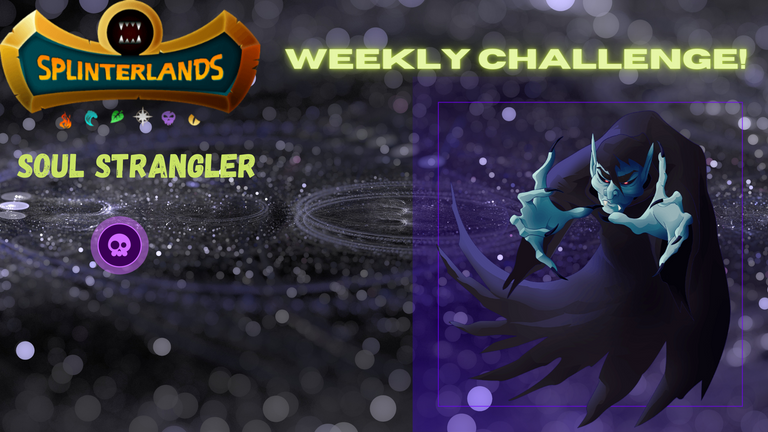 * THEME: SOUL STRANGLER
* Edition: CHAOS LEGION
* Rarity: RARE
* Element: DEATH
* ATTACK: RANGED
* ABILITIES:

.......................................................

Summoner : THADDIUS BROOD
---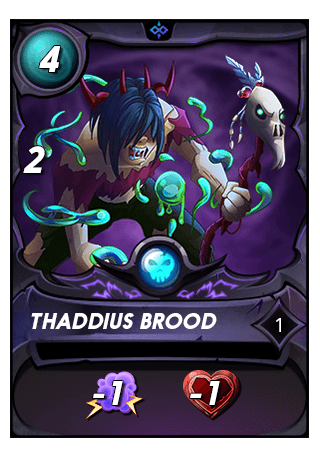 Thaddius Brood comes with 2 summoner boost, reduce enemy magic attack and reduce enemy health by 1. It cost 4 mana. For relative low mana battle, reducing health effect the outcome of the battle.


First Position : CURSED WINDEKU
---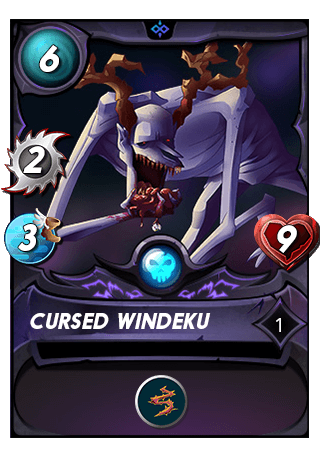 Cursed Windeku cost 6 mana. It has decent speed and attack with the special ability called *Thorns*. It is one of the best monster you can get at the cost of 6 mana. Thorn ability makes it dangerous even at the lowest health for melee enemies. I is a nightmare for opportunity monster when the health is low.


Second Position : CARRION SHADE
---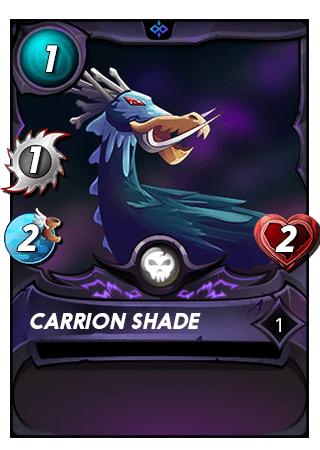 Couldn't decide where to place Carrion Shade, if it is placed on the 2nd position, Soul Strangler would be protected from opportunity monsters, but not sneakers and vice versa. I just placed at the 2nd position.


Third Position : SOUL STRANGLER (FEATURING MONSTER
---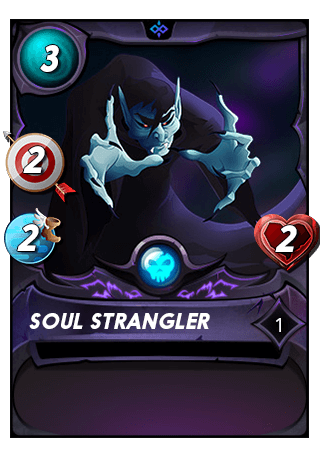 Soul Strangler is a good attacking monster you can use at 3 mana cost. Its 2 range attack make it very lethal but it comes with some imperfection, slow and weak. But still a very good monster at 3 mana cost. Especially for the battle rules like "Target Practice". Protect it well.


Last Position : MAGI NECROSI
---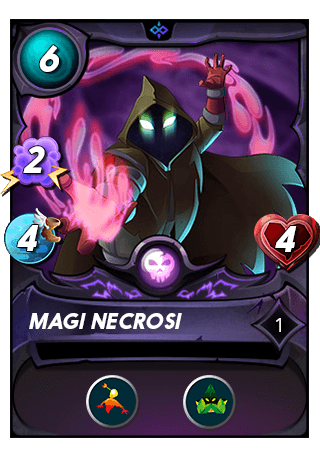 Magi Necrosi is an expensive monster, but it comes with special abilities, "snipe" and "camouflage" and is very fast. With the attack of 2, it can take range units out easily, "camouflage" ability makes it impossible to attack until it comes to the first place. With the speed of 4, it can still avoid some attacks.



Alright, let's get started!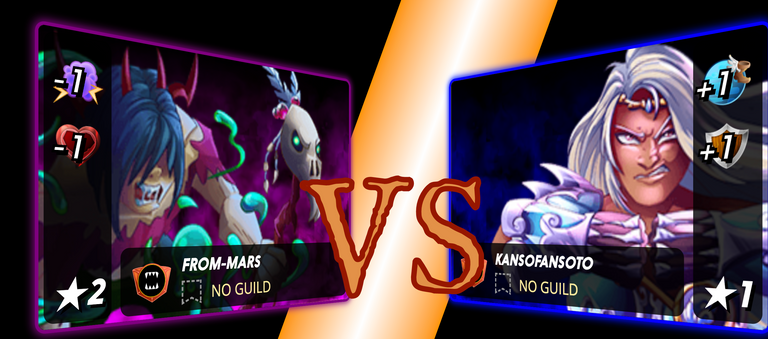 It was Death vs Water battle, the enemy water summoner give additional speed and shield. Serpent of Eld is already very fast and enrage would make it even faster, but my Cursed Windeku's thorn ability still make it very dangerous.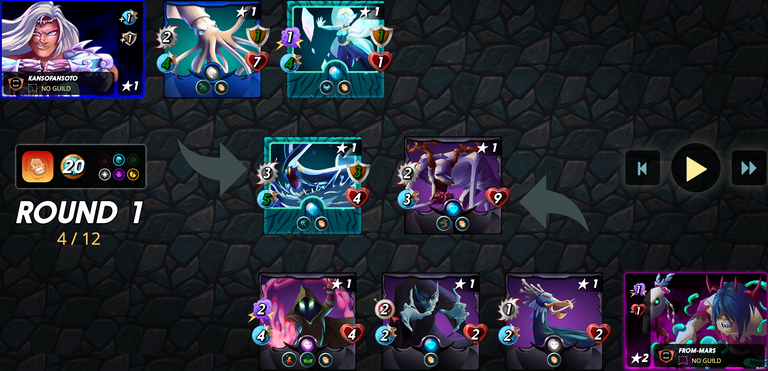 Cursed Windeku got attacked first and as the result, it became fast and higher attack that it didn't missed the target and took out the shield entirely. Magi Necrosi attack Ice Pixie and knocked it out. Flying Squid attacked on Cured Windeku and its shield was broken because of thorn. Soul Stragler attacked Serpent of Eld and to my surprise, it hit the target and Serpent of Eld became even faster and had 5 melee attack after that.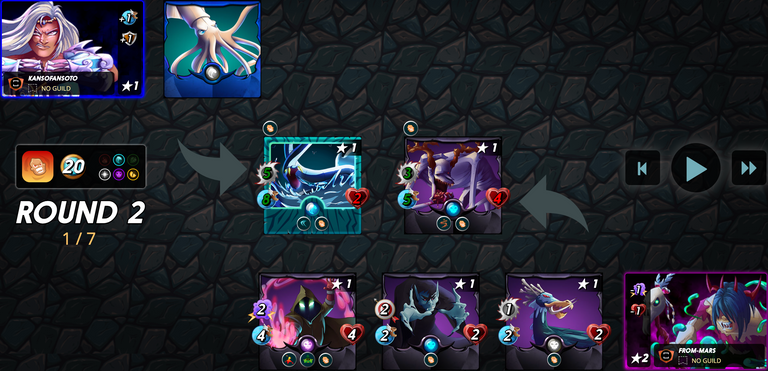 In the 2nd round, weaken Serpent of Eld attacked Cursed Windeku and both were knocked out. Flying Squid got into the first place and attacked by Magi Necrosi. Flying Squid eliminated Carrion Shade.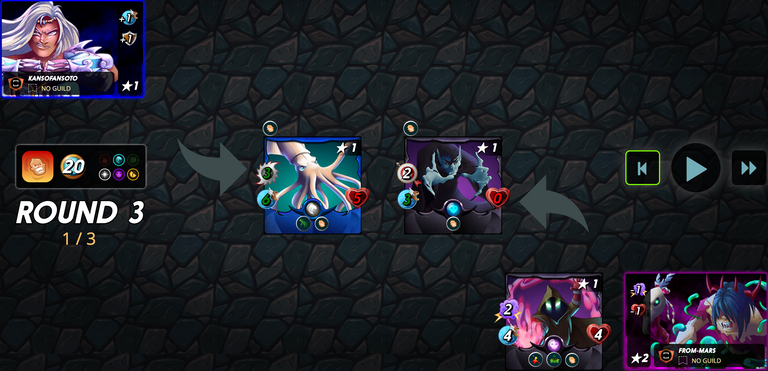 Soul Strangler got to the 1st place and it was easily knocked out. Magi Necrosi attacked Flying Squid and only one monster left on each side.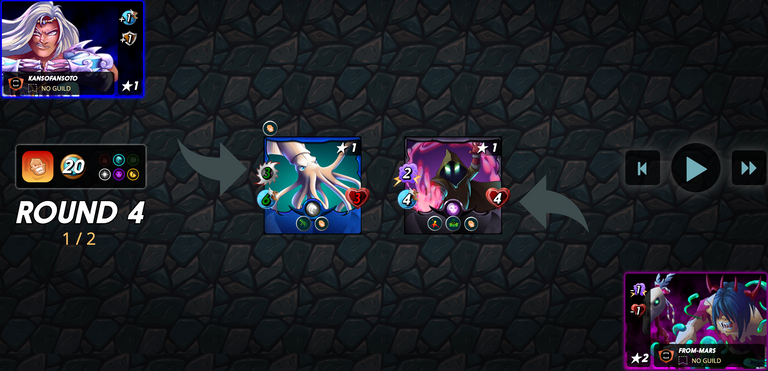 Flying Squid attacked first and Magi Necrosi was left with only 1 hit point. When Magi Necrosi got its turn it left Flying Squid with 1 hit point as well, both with the same speed.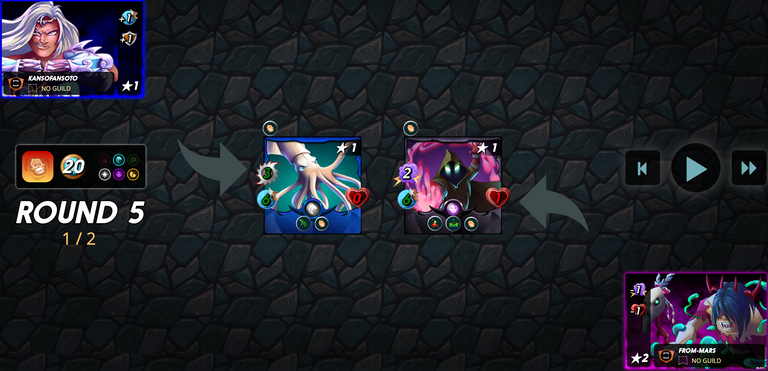 Both has same speed and who attack first would win the battle. May be I was lucky that my team attacked first and won the battle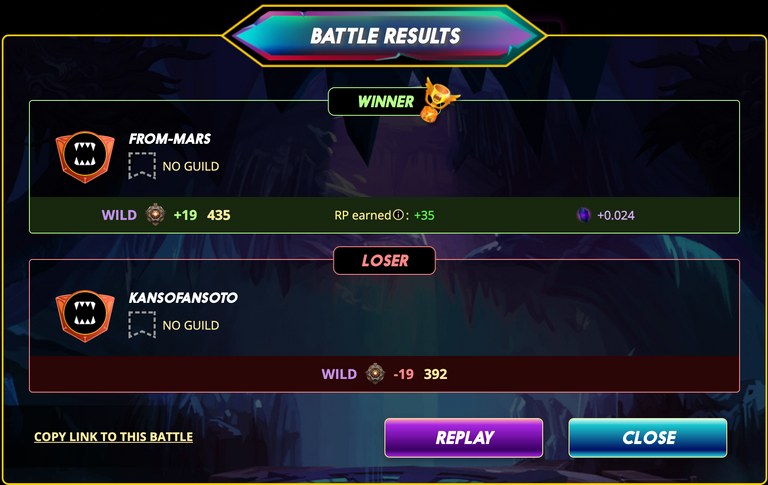 Did my strategy work?

It looked like I was lucky to win the battle. There was little chance that Soul Strangler hit Serpent of Eld. What if it missed the shot? Lets find out : - Serpent of Eld's attack would not be changed and still be 3 attack and speed also at 5. - Its attack 3 would not be enough to kill Cursed Windeku and left with 1 health. Both with 5 speed. It would make my team win as well. So, sometimes it may be best not to hit the target haha..




Do I like SOUL STRANGLER?

Make sure you use it if the rule is "Target Practice", there may be no other range unit can be used at mana 3. Just don't try to play against fast or flying monsters.
---



Alright guys.. if you are interested in joining weekly challenge please visit here .

Please have a look at my battle here

you can find how to make banners and canvas here.


If you want to know a bit more about me, please read my introduction post here.


Thanks for viewing my post. Have fun playing splinterlands. Splinterlands ကစားရင်း အမောပြေနိုင်ကြပါစေလို့ .. နောက်နေ့ပြန်ဆုံကြမယ်နော်...

Have a good one.
!Cheers
---
---