Battle Mage Secrets Weekly Challenge -- Ruleset '' Aim True ''
a new Era for Splinterlands weekly challenge has started
'battle mage secrets' will replace 'share your battle challenge' so lets get to work
actually we will have to post a battle again but this time the host will not be a monster but a ruleset
this week's challenge hosts ' Aim True ' ruleset
Aim True ruleset means that attack always hit their target
no matter if you play against dodge ability...
no matter if you play against flying ability ...
no matter if you fight against a stronger and upgraded deck...
YOUR MONSTERS WILL NEVER EVER MISS!!!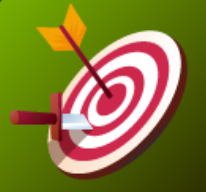 isn't that great guys??
your speed lvl 1 monsters will never miss an attack
this is something that really change the whole set
i have to underline something here though
it makes a serious difference when you have to face a single ruleset and when you have to built your team upon 2 or 3 different rulesets
this means that the 'strength' of a rule and the way it affects a fight can vary between battles
this is what happened in the battle i'm going to describe below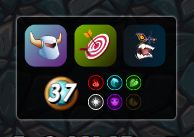 it was a 37 mana points cap , and as you can see in the picture apart from 'aim true' we had 'armored up' and 'ferocity' rules

the rule that i was mainly concerned about was 'armored up' so my team was based upon this rule
'aim true' didn't affect my judgement so much and you will see the reason why
you can watch the whole battle by clicking this link
'aim true' removed any miss attacks from the battlefield and 'armored up' provided an extra 2 points of armor to every monster
when i checked on my opponent ,in pre-battle stage, i realized i was not fighting such a difficult one considering his latest battles
so for me was essential to overpass the 'armored up' rule
knowing that i was dealing with 'aim true' i wanted to make sure that i was going to take the lead by ignoring the rival's armor
there was only one way to succeed this and that was to get magic attack monsters
i decided to get Valnamor as a summoner to get all the buffs he provides ,including +1 in speed lvl so i could be relatively faster against my opponent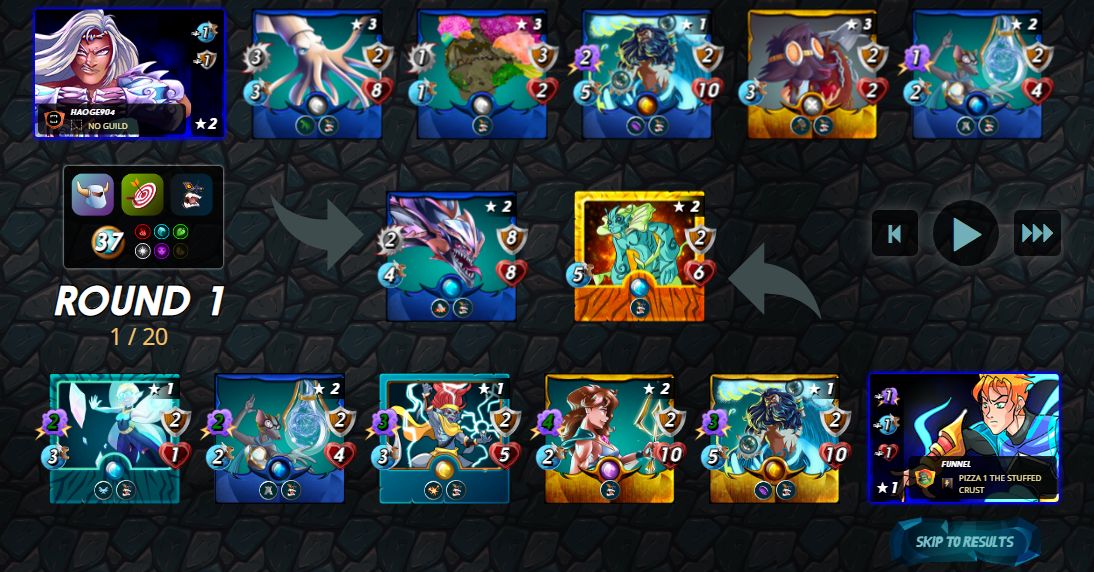 as you see in the picture above in first place i got Kelp Initiate ,in second place i got Oshannus ,in 3rd place Nerissa ,in 4th the Ruler of the Seas, in 5th Wavesmith and in last position Ice Pixie
Wavesmith was a key-monster against 'aim true' ruleset meaning that i might have not picked this monster if i didn't have to face 'aim true'...by getting Venari Wavesmith i earned another +1 armor to every monster of the team so i could slow down my enemy's damage a bit more
First round was essential and by the end of it , it was pretty clear that i was going to be the winner
everything went as planned and the strategy i followed bear fruits
my extra armor did its job and the magic attack of my team actually penetrated my rival's armor and destroyed his defense
when the 2nd round begun nothing weird happen to change the fact - funnel's victory -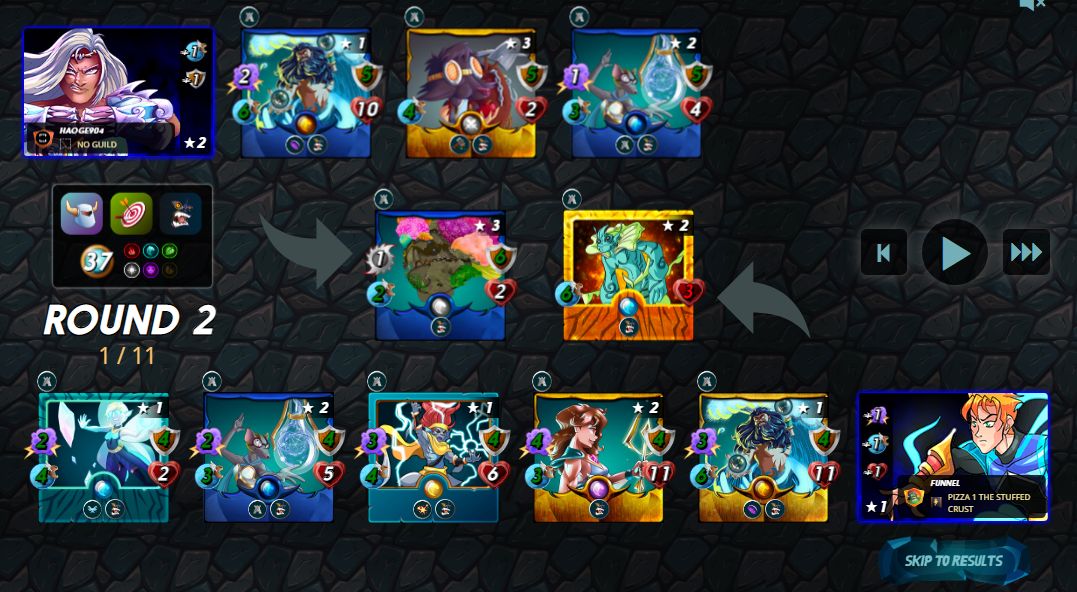 we had a last third round only to seal the result
a clear victory, almost 14000 RP credited to my account plus 0.175 SPS to my wallet
as i said at the beginning of the post 'aim true' was not the key-ruleset for me in this battle but definitely affect my judgement upon which monsters i should pick and what to expect from my opponent
nice battle, easy win ..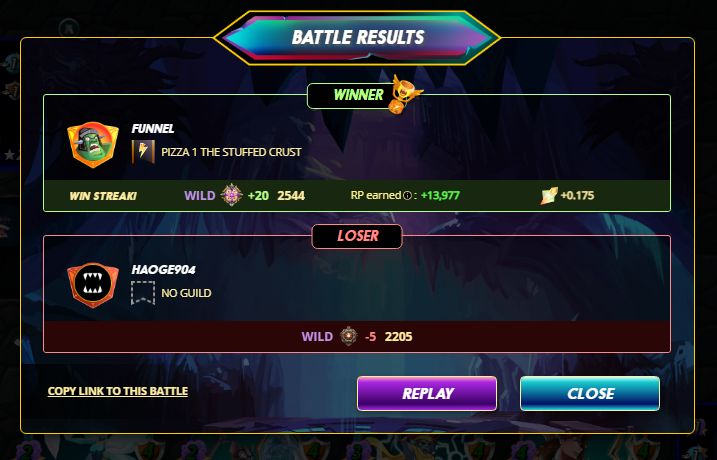 Get on board by clicking this link it is never too late to start playing

---
---