Share Your Battle Challenge : Winning In A Dangerous Ruleset Combo, Earthquake + Noxious Fumes.

Hey there my incredible Splinterlands community,
I hope you're in good health and in a happy mood.
As the SPS airdrop came to an end, many peoples speculated about decreasing the price of SPS tokens. The Huobi listing came just at the right time and we're seeing a slight bit increasing in SPS price.
Though it's been announced by the Splinterlands team that SPS will replace DEC in battle reward.
When this new reward system is implemented, we will see a large number SPS in the liquidity market. So, I don't know if it's a good idea or bad to accumulate the SPS. Still, I'm holding as many SPS tokens as I can.
This is my current SPS holding. It's not that big nor very small I say -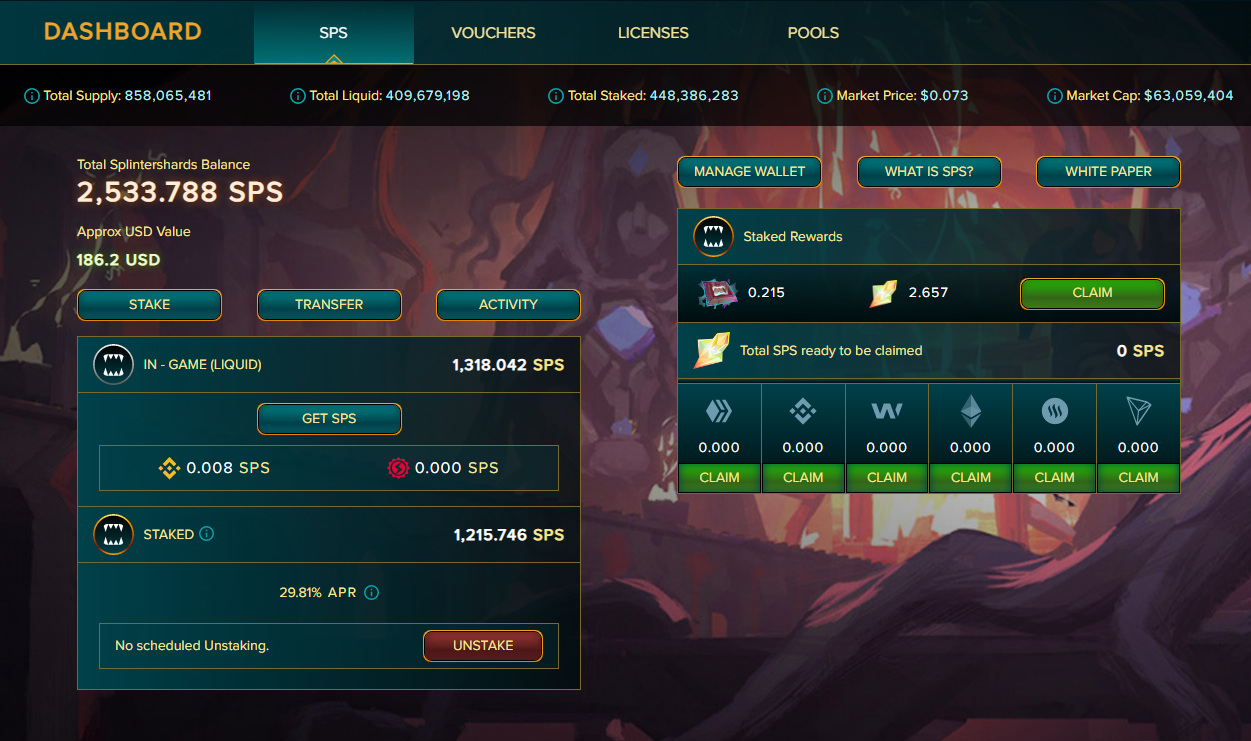 Anyway, it's another week and time for another 'Share Your Battle Challenge' and this week's featured monster is SOUL STRANGLER.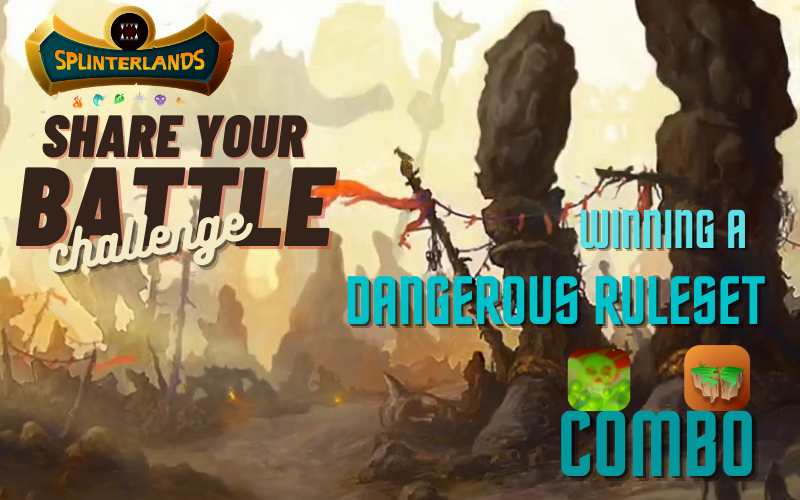 But unlike the other battle challenges, I'll not write about the battle that involves Soul Strangler, rather, I'll write about an interesting battle I won that had a dangerous ruleset combo, 'earthquake' and 'noxious fumes'.
This is because I don't have this card the Soul Strangler.
And I hope you'll find this article engaging and interesting to read.
So, read on...

As I said earlier, the battle I'm about to write is not involved Soul Strangler. But it's no harm to know a bit or two about this featured card.
---
BATTLE STATS AND ABILITIES OF THE SOUL STRANGLER
---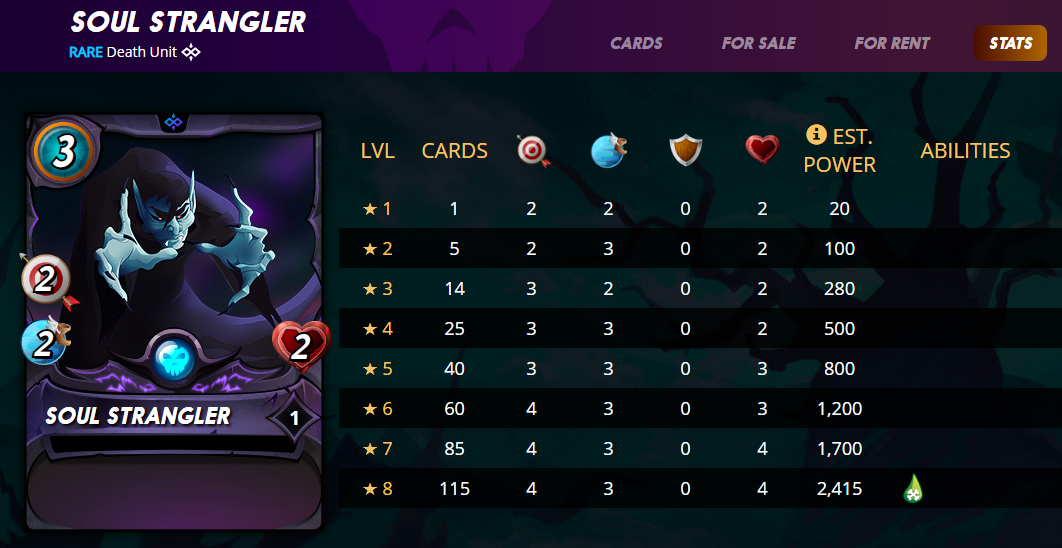 The Soul Strangler is a Rare Death unit card from the Chaos Legion edition.
It costs only 3 mana to use this card in the battle which makes this card a low mana-cost card.
This ranged attack monster has no ability up to level 7.
The only ability it gains at the highest level 8, is the 'poison' ability. With this ability, its attack have a chance to apply poison, which does automatic damage to the target at the beginning of each round after the poison apply.
Stats of this card also increases through levels, from 2 ranged attacks, 2 speeds, and, 2 health in level 1, to 3 ranged attacks, 3 speeds, and 3 health in level 5.
At the highest level 8, the stats of this card are 4 ranged attacks, 3 speeds, and, 4 health.
I'll say ths Soul Strangler is a fragile card with high attack.

MARKETPLACE STATS OF THE SOUL STRANGLER
---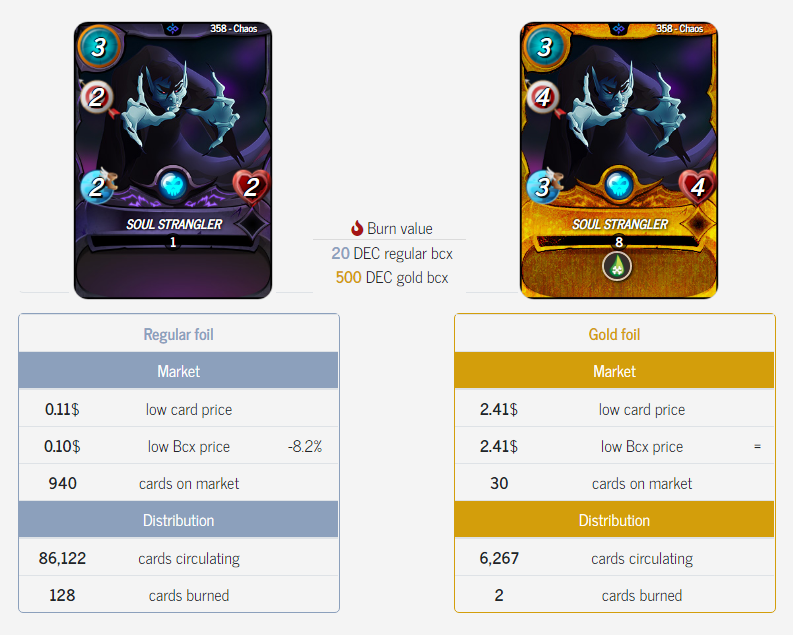 As we can see, the current circulation of the regular foil of this card is 86122 nos. and the gold foil is 6267 nos at the time of writing.
The lowest price for one can buy a regular foil Soul Strangler is $0.11 and a gold foil is $2.41. Its burn value is 20 DEC for regular foil and 500 DEC for gold foil.
There are 940 nos. regular foil and 30 nos. gold foil Soul Strangler listed on the market.
Till now, 128 nos. regular foil and 2 nos gold foil version of this card was burned.

The best ruleset and summoner to use the Soul Strangler ?
---
As the Soul Strangler is a ranged attack card, the best summoner will be that buffs its stats. But as we all know, the Death splinter has lacking the summoner, which buffs the stats of ranged attack monsters.
Therefore, we can use a summoner from the Dragon splinter the Selenia Sky or the Archmage Arius. These two summoner buffs the ranged attacks.
As for the ruleset, the best rulesets to use this card are 'close range', 'little league', 'unprotected' etc.
---

THE BATTLE
Now, I'll share with you an interesting battle involving a dangerous rulesets combo, 'earthquake' and 'noxious fumes'.
I'm calling this ruleset combo dangerous because, if you do not take proper measures, this ruleset combo can costs 2x life damage to your monsters.
Those who have played this combo, surely knows that how much difficult to win in this ruleset combo.
So, here it is..
RULESET

Mana Cap: 38
Ruleset:
Noxious Fumes: All monsters start the battle poisoned.
Earthquake: Non-flying monsters take 2 melee damage at the end of each round.
Active Splinter: Fire, Earth

My Strategy and Team Setup
---
SUMMONER
OBSIDIAN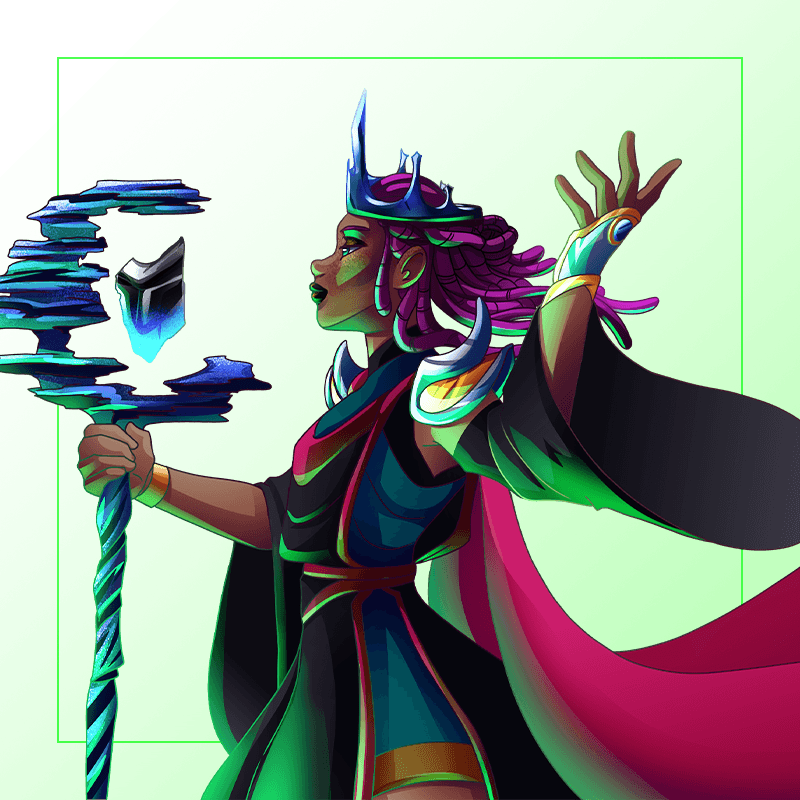 As I planned to use a magic attack-based team, the Obsidian was the obvious choice.
With its +1 magic attack buff, it'll increase the attack power of my team.
---
TEAM SETUP

The battle was mid-mana-cap battle, and the mana cap was 38. As one of the active was Earth splinter, I decided to use Queen Mycelia for extra armor that will provide life for 1 extra round to my non-flying monster in the earthquake ruleset.
I had Almo Cambio, so I used it as it's immune to poison effect.
I used a level 6 Wood Nymph with the 'strengthen' ability so that my monster gets extra health.
Regal Peryton was a flying monster so it's only affected by the poison effect.
So, this is my final team.
1st Position: MYCELIC SLIPSPAWN
2nd Position: REGAL PERYTON
3rd Position: QUEEN MYCELIA
4th Position: MAGI OF FOREST
5th Position: ALMO CAMBIO
6th Position: WOOD NYMPH

Team Submission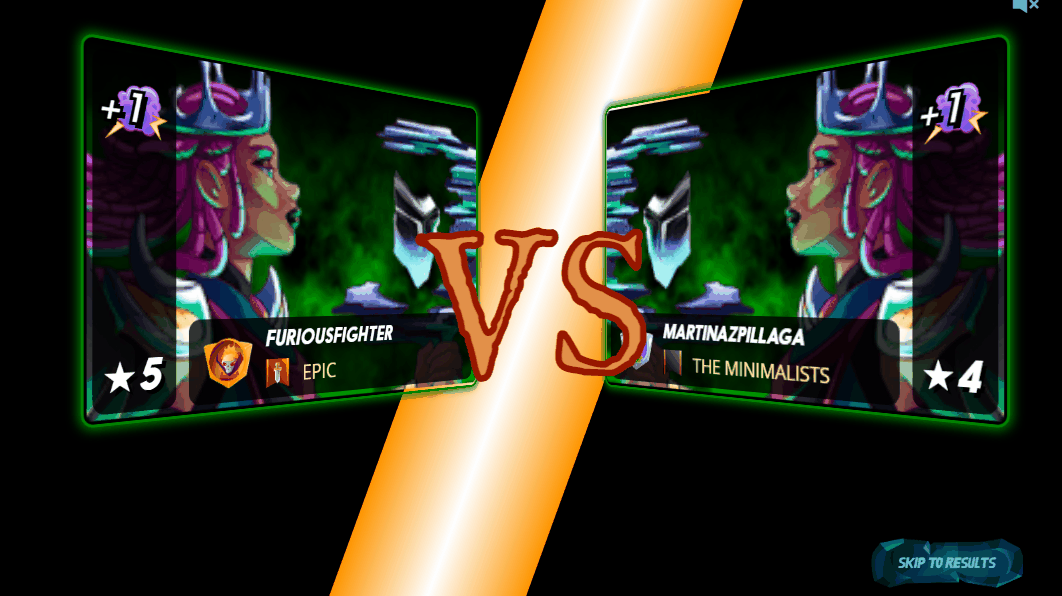 Round 01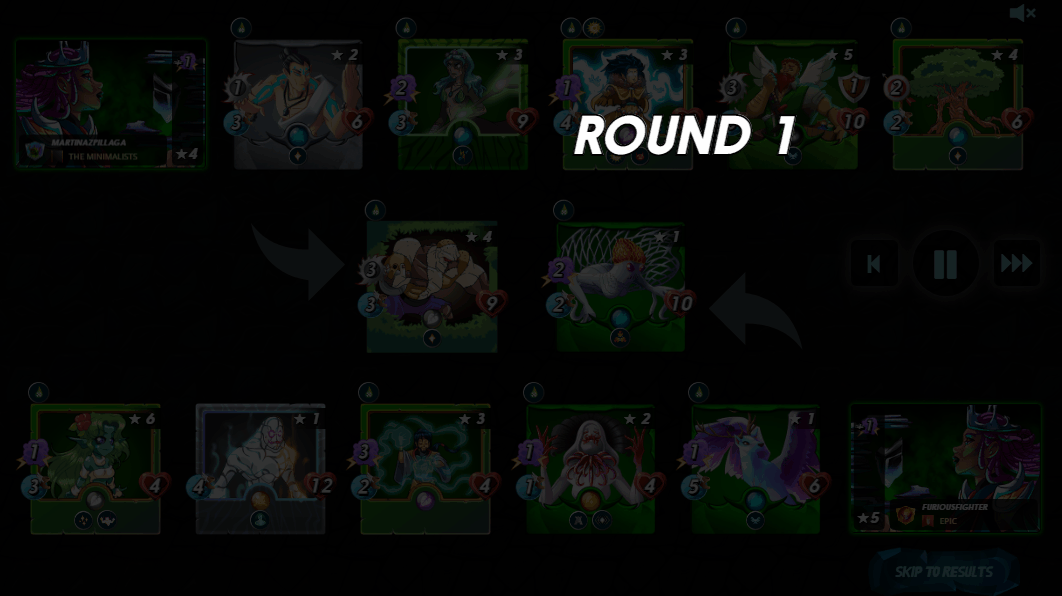 Round 02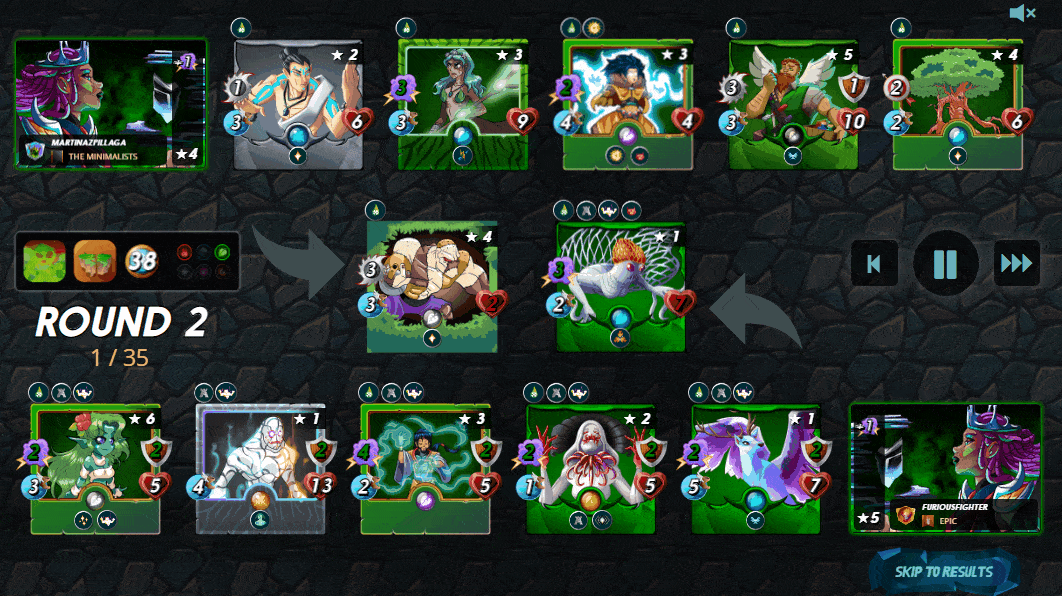 Round 03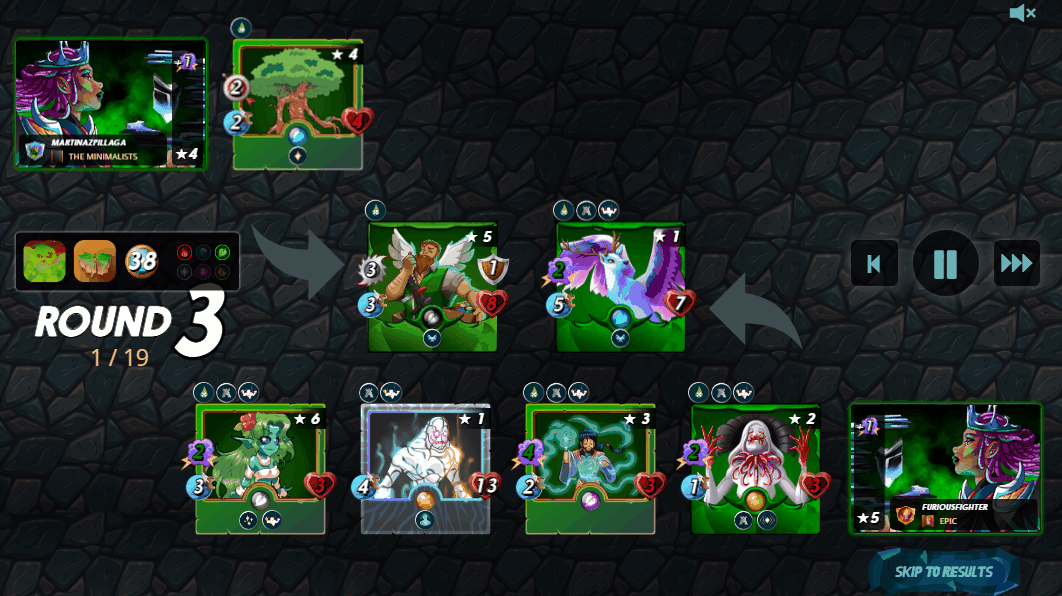 Round 04 / 05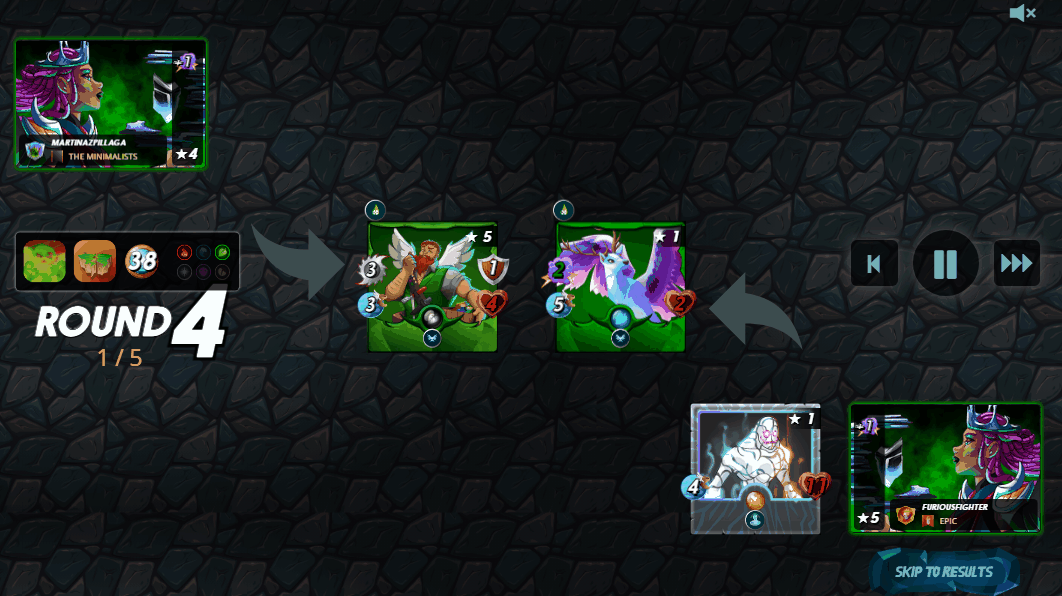 Watch the full battle in realtime - https://splinterlands.com?p=battle&id=sl_b540ff661edfc371d792961a7e1d01cc&ref=furiousfighter

Did your strategy work? What will you try differently next time?
---
My strategy worked great in this battle. Each card did its job efficiently.
Queen Mycelia provides extra armor to my non-flying monster that helped them last for 1 extra round in the earthquake ruleset.
Wood Nymph's 'strengthen' ability helped my monster gets extra health and last long.
Obsidian made my team stronger in the attack that wrecked my opponent's team.
And lastly, the Almo Cambio did great with its 'immunity' ability and big health.
I enjoyed this battle and my winning.

So that's all for today, guys.
I'm happy to share with you the strategy and team combination as well as the gameplay of the good battles every week.
Keep me encouraged with your upvotes and comments.
Also, if you want to try this fun game Splinterlands, feel free to join here - https://splinterlands.com?ref=furiousfighter
I wish you a happy weekend.
Peace.
Akash Kumar.

---
---