Dragon Battle Challenge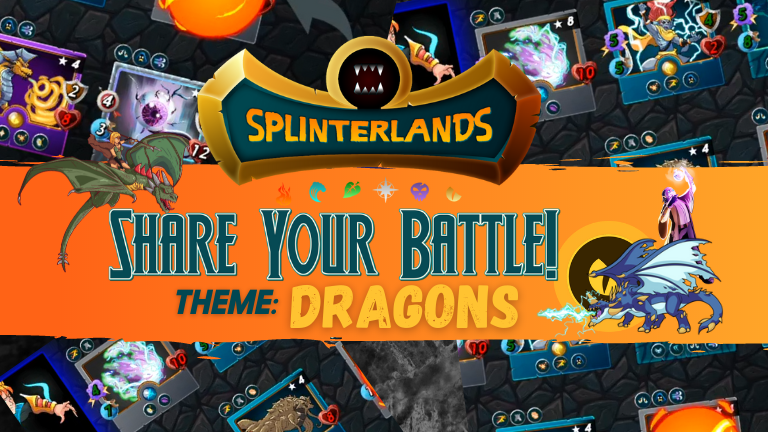 I was browsing through Peakd looking for a post inspiration when I stumbled upon the official account of Splinterlands and saw that they created a weekly challenge, and this week is about DRAGON BATTLES.
Well, lo and behold, I just finished a battle and I think I have a good entry for that.
Here's the link to the battle: https://splinterlands.com?p=battle&id=sl_bea906fea804623b86de50133228d077&ref=gaared16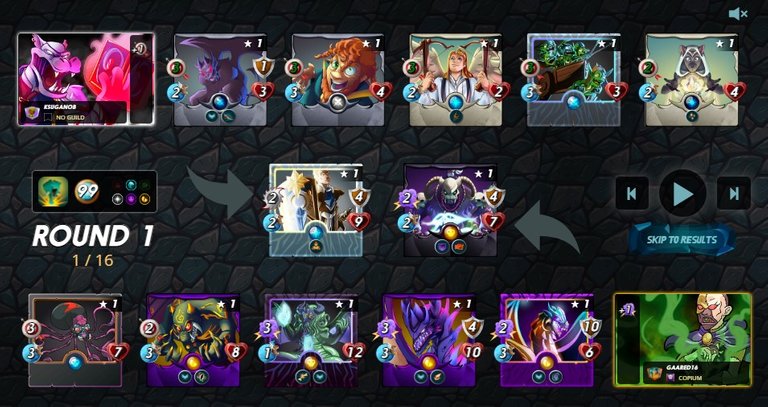 In this battle, the ruleset was Trample but I don't have a monster with that ability since I only play Level 1 cards and a 99 mana limit which is a blessing for dragon cards since they use such high mana.
My opponent previously used Obsidian with most of his cards being magic so I placed Djinn Muirat since he has Void Armor. I used Delwyn Dragonscale because I also want to battle his magic with magic and most of the dragon cards that I had at the moment were magic ones.
I added Zyvax Vuul because I want a high damage range type and placed Octopider (I know, not a dragon card) at the end because I like its high speed and high damage. It also has 7 health so if ever there's a sneak card, it could handle it for some rounds.
In addition, I placed Diamond Dragon second because it has 10 armor and can easily protect itself if there's a blast card hitting my first card. The other 2 dragon cards I picked because of their high damage output.
I was a bit surprised to see that he used the new summoner General Sloan with 5 of his cards being ranged and since I am using magic, their armors are useless.
And yes, I beat my opponent and to be honest, it did seem like an OVERKILL but well, we are playing to win and that is exactly what I just did.
The dragon deck is one of my favorite deck especially that I am playing in the Silver league so it's pretty easy to counter the deck that the opponent just used but it's risky at times because like I said earlier, they do use high mana so it's not advisable to use them in low mana battles.
All righty, that's it for me! 'Till the next challenge!
---
---