A battle full of green tones and misses - Curious Battles 20#
Good afternoon, here is my participation in the weekly battles challenge, this time with a card from the Chaos Legion edition and an ironic result.
---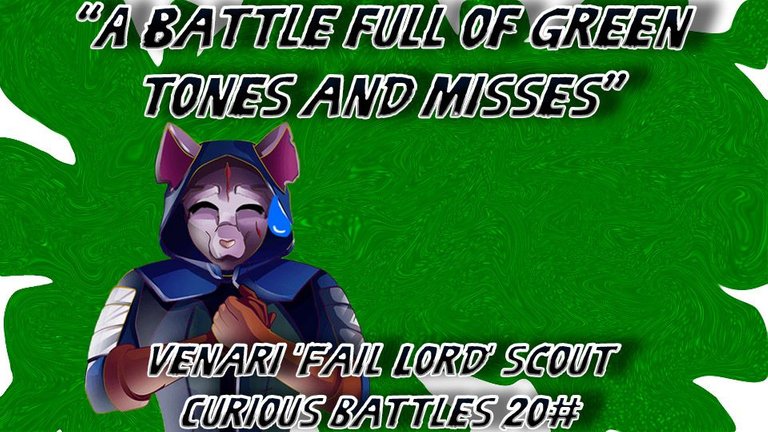 From Splinterlands and edited with Photoshop CS6
---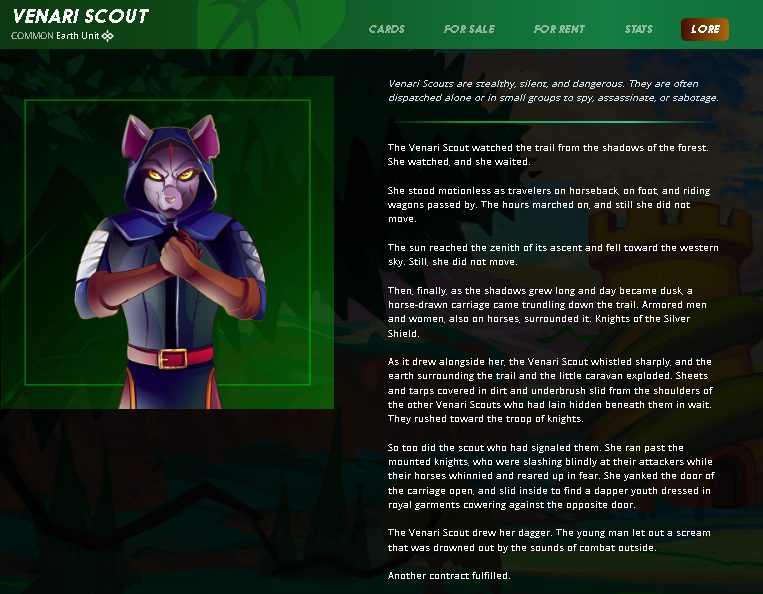 ---
In the first position the already known "Unicorn Mustang" is presented in both teams, attentive to the magical attacks that he resists well thanks to his "Void" ability, adding to that his speed and attack, it is not surprising that he is such a popular tank.

In the second position appears "Regal Peryton" with his 6 points of speed, 2 of magic damage by the intervention of Obsidian and the ability Flying that did not stand out so much by the large amount of magic damage in the enemy team but still not negligible.
In the second position "Mycelic Slipspawn" is the enemy choice, a strong magic tank with the ability to focus the damage on himself and thus give more time in battle to the rest of his team.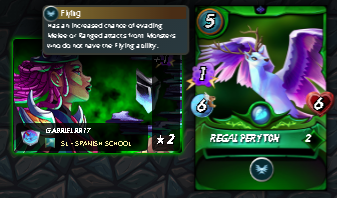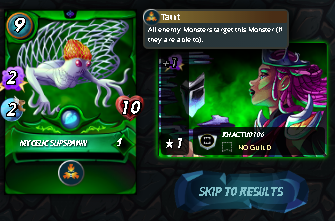 For the third position "Mushroom Seer" is presented as a crucial piece in my team, because thanks to his ability "Silent" reduced the enemy magic damage, considering that his team had 4 mages, that reduction of magic key to achieving victory.
For the enemy side, "Regal Peryton" appears again but at level 1, which has a point of speed less compared to level 2. Thus adding 2 cards repeated in the match.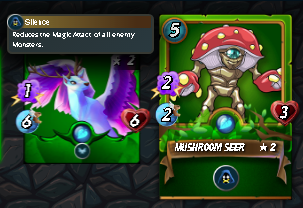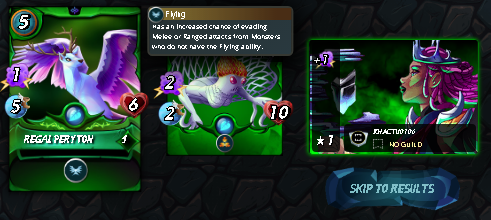 In the fourth position "Suppy Runner" was my choice, fast, with 5 points of life and 2 damage I thought it was a good choice to vary a little the type of damage in case there was "Silent" against me. In the enemy territory "Khmer Princess" appears, with only 1 point of speed, 1 magic damage and 2 health, but still dangerous if it wasn't for "Mushroom Seer".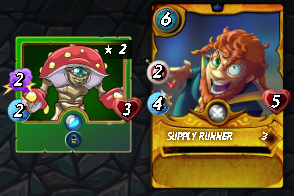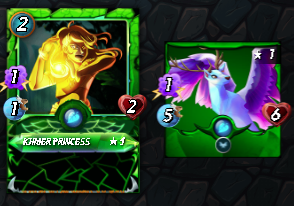 Finally in the rear a "Xenith Archer" and "Goblin Psychic" are the enemy choice. A healer and an archer, highlighting quite the psychic for his 2 points of magic damage that if boosted make him a lethal mage despite his slowness.
My choice was the healer "Wood Nymph" and the protagonist of this challenge "Venari Scout", which left me a little bad for his constant failures due to his slow speed but that held up to the end. Had she been at a level higher than 1, the odds of failure would have dropped significantly.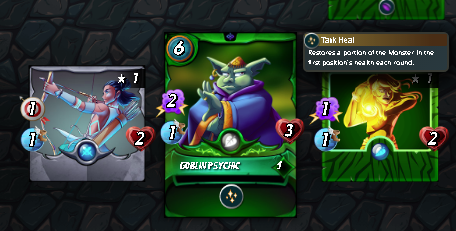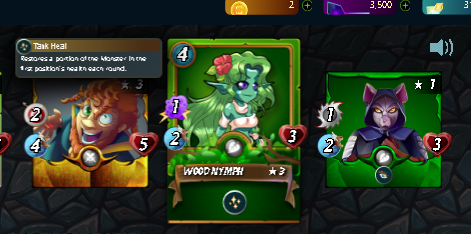 The complete alineation was: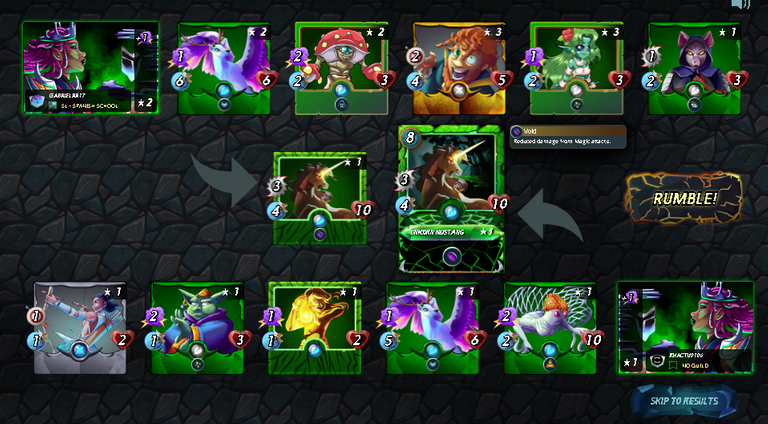 If you want to see the replay click here.
---
Curious fact:
In the curious battle number 18, the main theme was a confrontation with a team of several golden cards among which was a golden "Venari Scout" and this week "Venari Scout" is the protagonist but not because of its golden glow, but because of its untimely failures. Besides that, I recently got the Earth splinter Focus and from the chests I accumulated the rewards were pretty good!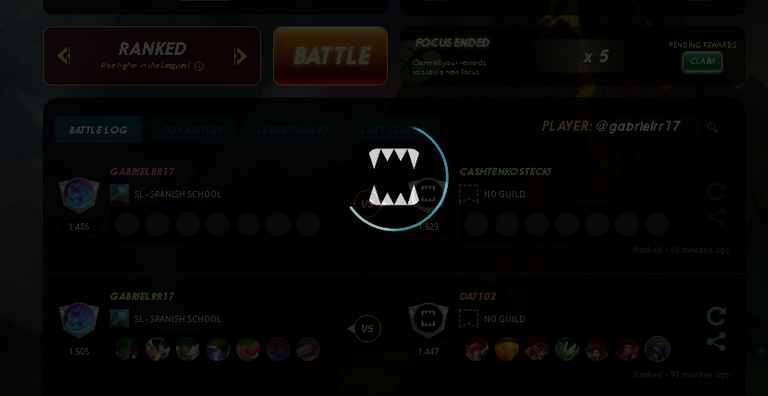 ---
My opinion:
At level 1 it seems to me to be too limited for today's equipment where speed abounds. The Chaos Legion water summoner is quite common in Bronze - Silver so the probability that "Venari Scout" misses his attacks in the battles of these leagues is high, so to include it in the team, it is necessary to invest in increasing its level.
Its price in the market is accessible although the golden version seems a bit expensive to me, anyway there is the option of renting it to test it and thus make an objective analysis without spending more than necessary.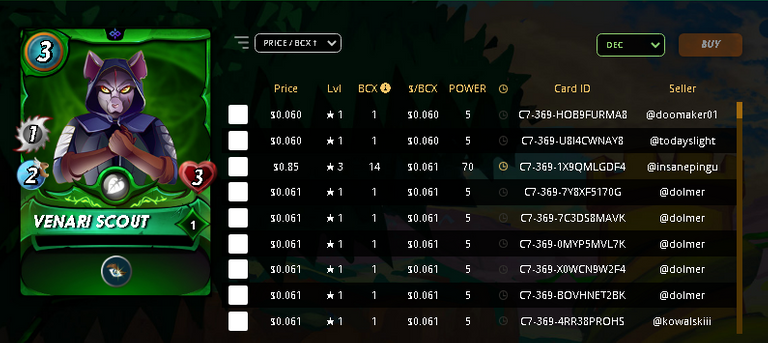 ---
---
Another curious battles:
| Name | Link/Number |
| --- | --- |
| Grum Flameblade in a close battle! | 13 |
| Facing a popular and dangerous combo! | 14 |
| Tie of opposites | 15 |
| Devastating ocean champions | 16 |
| Destroyed by a Yodin Zaku | 17 |
| A shining enemy team | 18 |
| A difficult match against Waka SpiritBlade | 19 |
---
If you want to join in the wonderful world of Splinterlands be my referal clicking here
---

---
---