Confronting magical legends | Curious Battles #10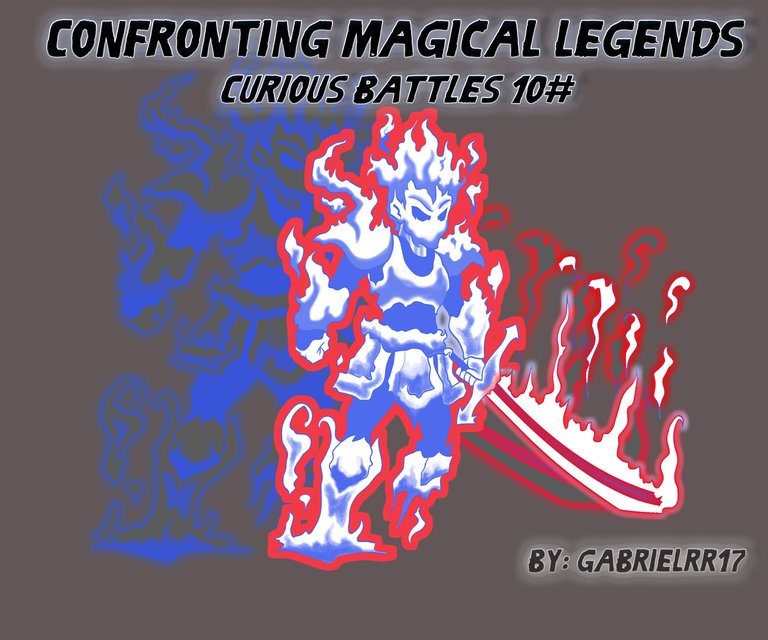 From Splinterlands and edited with Photoshop CS6
---
Greetings and blessings, here I bring the tenth installment of this series of publications in which I share curious battles of my adventures in splinterlands.
---
First I placed this tank, which is already a classic in my strategies because of its useful ability that inflicts damage to those who attack it physically.

Secondly, this ghost, capable of dodging quite a lot and inflicting good magic damage. This was vital for the victory thanks to the support of the summoner.

For third place is the classic angry chicken that helps as a mini tank.

For the fourth place I put this new mage from the chaos legion edition, with his ability he caused 6 magic damage more than once. Destroying enemy defenses

The enemy strategy was not bad at all, but it would have been excellent for a team focused on physical damage. Since this was not the case, the magic combo added to the reflex doomed their strategy.

The complete alineation was: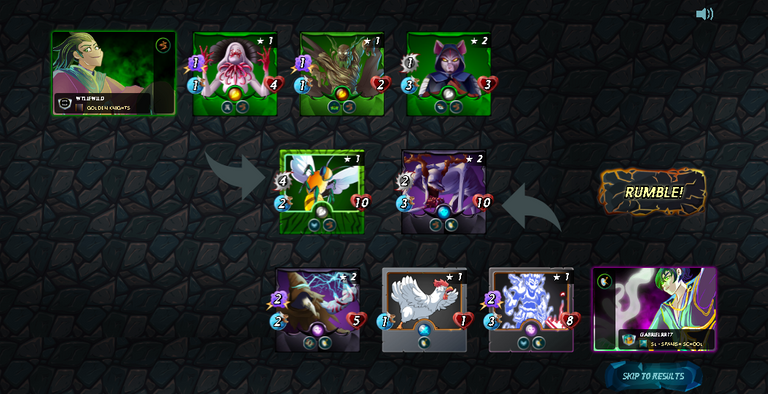 If you want to see the replay click here.
---
Curious fact:
Chaos Legion edition cards are dropping quite a bit due to the increasing supply, a product of the large purchase and opening of packs. I recommend you to stay tuned to create good decks that can adapt to what is to come. That is my mission for these months.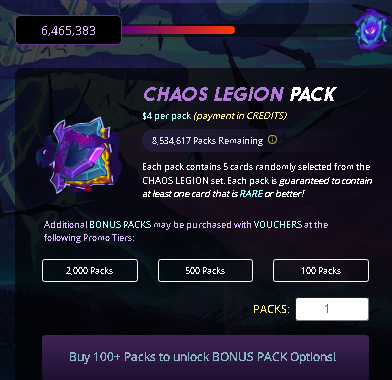 ---
If you want to join in the wonderful world of Splinterlands be my referal clicking here
---
Another curious battles:
| Name | Link/Number |
| --- | --- |
| Little Big Tank Combo | 1 |
| Magic Destruction | 3 |
| Warcraft III Memories | 4 |
| Unexpected result | 5 |
| David vs Goliat | 6 |
| In front a Golden Warrior | 7 |
| Facing a healing team! | 8 |
| Bows to tear down legends | 9 |
---

---
---