Facing a sniper magician! - Weekly Battle Challenge
What's going on? Today I come with another battle to share, in order to participate in the weekly challenge. For this occasion Magi Necrosi will be the assigned card.
---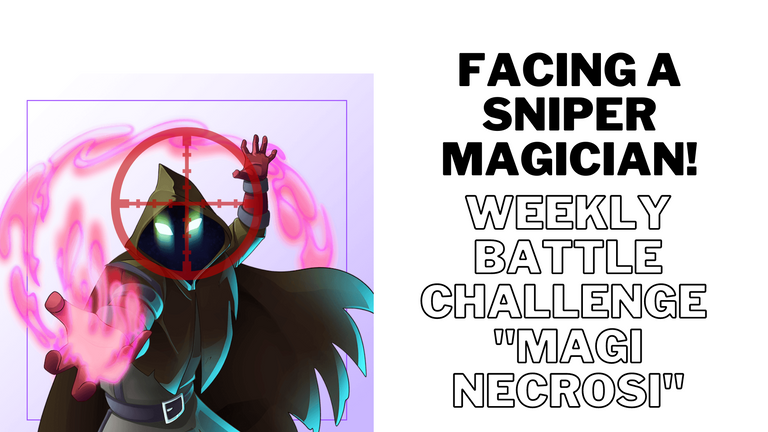 From Splinterlands and edited with CANVA
---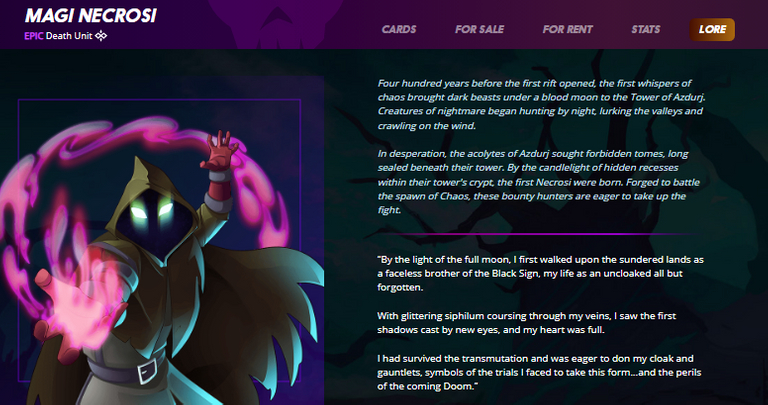 ---
In the first position we found Unicorn Mustang, a classic in many multi-league battles, for its versatility manifested in great speed, decent attack and the "void" ability, crucial in the face of so many mages among the popular cards. Since in this battle Amplifly and opportunity were present as conditions, then the "thorns" ability applied by the summoner, Mylor, was even more lethal.
In front of him Night Ghoul, a beast from the RiftWatchers edition was present. This tank with decent armor and life, has Taunt to keep the focus on him, giving time for other strategies to be executed. Having the color gold surrounding him only accentuated his power. Despite his potential, he fell victim to the ability Mylor bestowed on my entire team.

Second, an unwelcome visitor for arachnophobes arrived. This Reach carrier endowed with many estremities also had a golden glow to go with it. His level was set at 3 and despite his decent stats, he fell at the end of the first turn, at the hands of Disintegrator.
For my part, infantry, the tank with stats similar to Living Magma, made his presence felt. This was the wild card to cover at the front in case of the unicorn's fall. However, that moment did not come. It still took damage.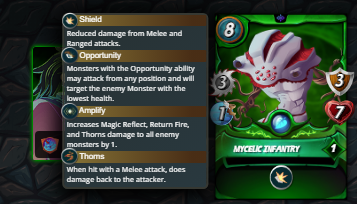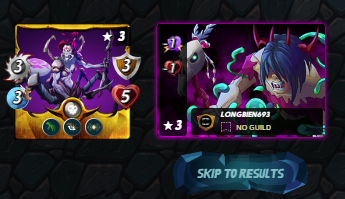 For third place, a legend lands on enemy ground, in fact one known from the background screens of the game itself. Djinn Murat, with void armor, knock out and the blessings granted by the battle conditions. This beast of magic didn't achieve much on offense because of the void present, however he did tank decently. It fell to the popular unicorn that I mention so much this time.
In my team was Mushroom Seer, whose purpose was to counter magic strategies, with his "silence" ability, however he couldn't fulfill his task very well because of Lira, who started the battle.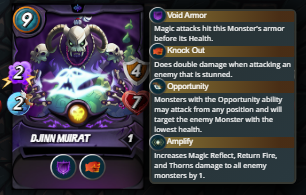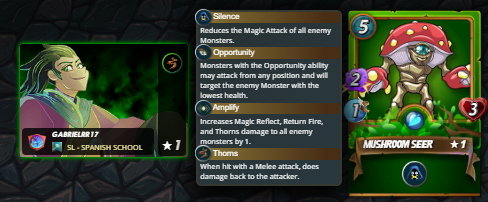 In the fourth position comes the protagonist, only that, to break the routine, he is not in my team but in the opposing team. This wizard that reminds me of old games and cartoons, was able to take advantage of his ability to support the offense, but it was not enough against the persistence of the tank.
In my lineup "Disintegrator", bathed in a dazzling golden color for his edition, was in fourth place to attack and reduce enemy damage with his ability.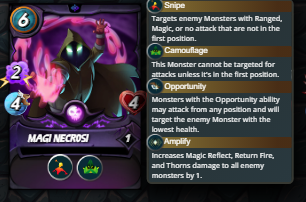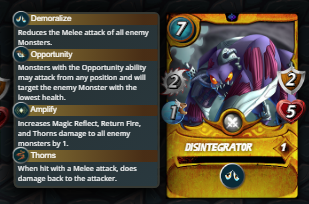 For the end there were two fearsome legends in the opposing field, Lira the dark and RAA. The first one fulminated two of my monsters, Mushroom Seer and Disintegrator. The latter on the other hand wreaked havoc with his deadly combination of abilities.
In my territory two physical attackers were there to cover the rear, the first one was the one that reminds me of a mini-godzilla, as I mentioned in the previous posts. This one managed to give the coup de grace to RAA and reduce the life of other of the rival monsters and the second one, known as Goblin Mech, was not far behind with his great power.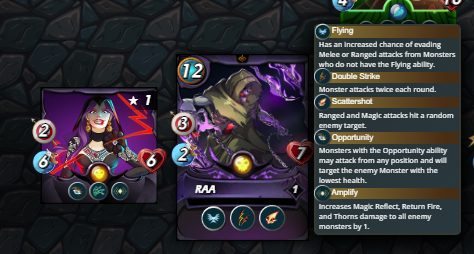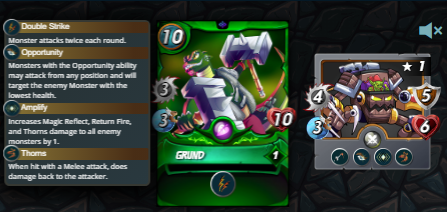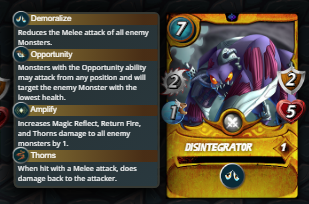 The complete alineation was: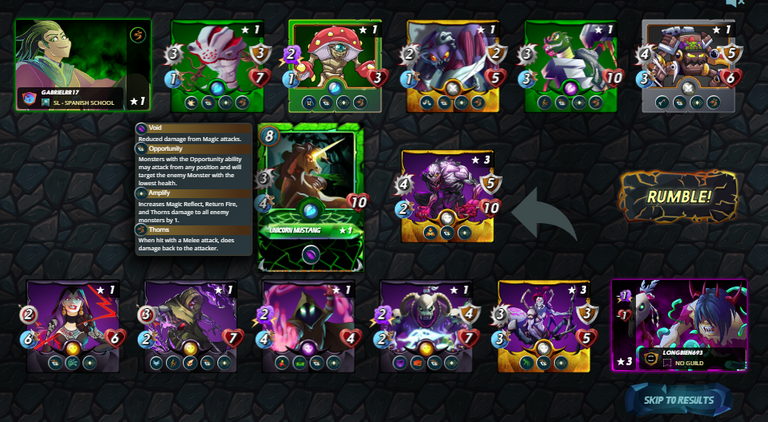 If you want to see the replay click here. For information to join in this challenge click here.
---
Curious fact:
As I mentioned in the battle narrative, Magi Necrosi reminds me of old video games and cartoons. Specifically He-man comes to mind, with his comical character known as "Orko".
---
My opinion:
He is not bad as a sniper, adding his camouflage can be a headache for opponents. Because of its ability it can be key to kill certain archers or especially dangerous mages, such as Pelacor Arbalest. Its price is 1$ on average, so if you want to invest you should analyze your options well.
---
If you want to join in the wonderful world of Splinterlands be my referal clicking here
---

---
---