Fast and sharp - Weekly Challenge
Good afternoon! Today things are getting sharp because a knife lover is the protagonist of the challenge. "Venari Knifer" is her name.
---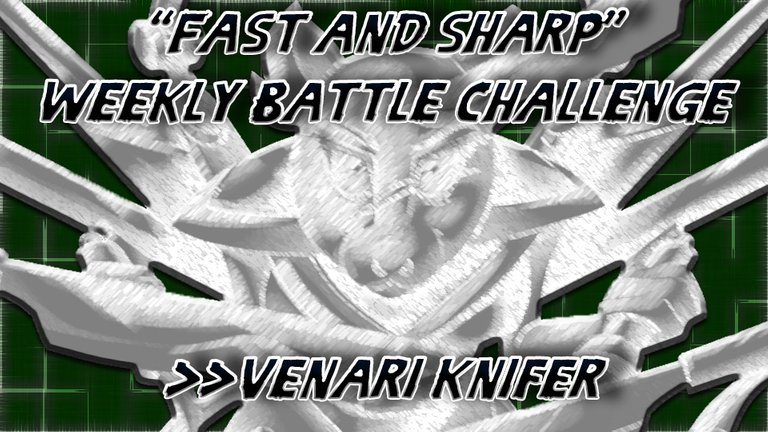 From Splinterlands and Photoshop CS6
---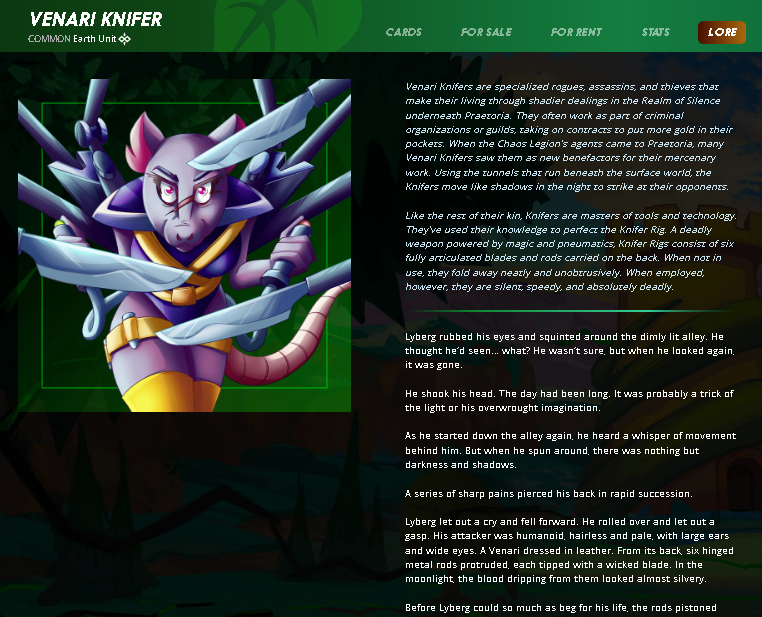 ---
In the first position appears the main card, with great speed and an ability that matches its style. Against him is Mycelic Infantry, a tank with a lot of resistance, in addition to its intimidating golden color, which although it produces no difference in terms of stats compared to a normal level 2, still sometimes instills respect.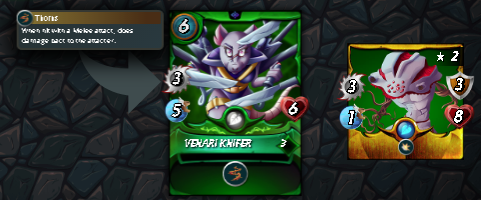 For the second position, my classic "Furious Chicken" makes an appearance, to block at least one attack, as in most cases. In that place, but on the enemy side, "Child of the Forest" is attentive, with his ability "snipe" with which he was lowering the life of "Venari Knifer", although his damage was insufficient. The nymph was able to maintain Venari's life until she knocked down Micelic Infantry.
Subsequently the sniper fell from a 3 damage hit by the knife mistress.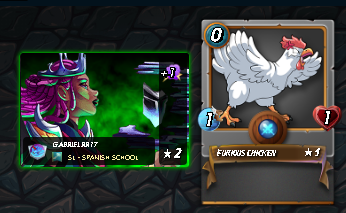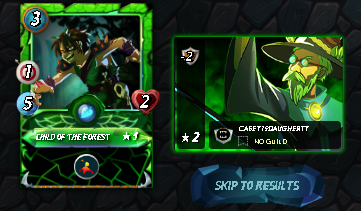 In the third position I placed "Wood Nimph", a healer that has been a bit displaced in the last seasons by the arrival of "Goblin Psychic" but she is still relevant for her damage, her compatibility with Obsidian (magic boosted) and clearly her ability to heal. She was a vital piece in the strategy by healing "Venari Knifer" and keeping her safe from a "Micelic Infantry" attack, although the speed difference was such that she dodged all the attacks, even so, the magic damage accelerated things because if she had counted only with physical damage, the probabilities of losing would have been quite high.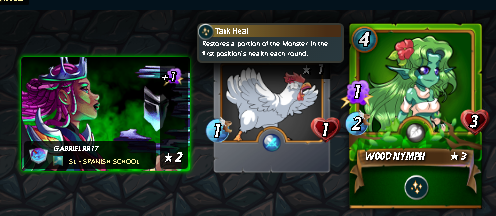 ---
My opinion:
It is an excellent card for cases in which the enemy physical offense abounds, because with its ability "thorns" and its great speed, it would contribute quite well to the defense, not to mention its damage, which at level 3 is already considerable. It's not bad at all, although I don't usually see it much in battle, possibly because of the huge amount of magic equipment being used lately. Bringing it to level 3 costs about 1$, so it is not too much to have it. Golden is at 1.5$ the difference is not that much so I would recommend having a golden one for the Dec bonus.
---
If you want to join in the wonderful world of Splinterlands be my referal clicking here
---

---
---