Lava Attack! - Weekly Challenge
Greetings! Here I bring another participation for the weekly battles challenge, today's combo had a very interesting result.
---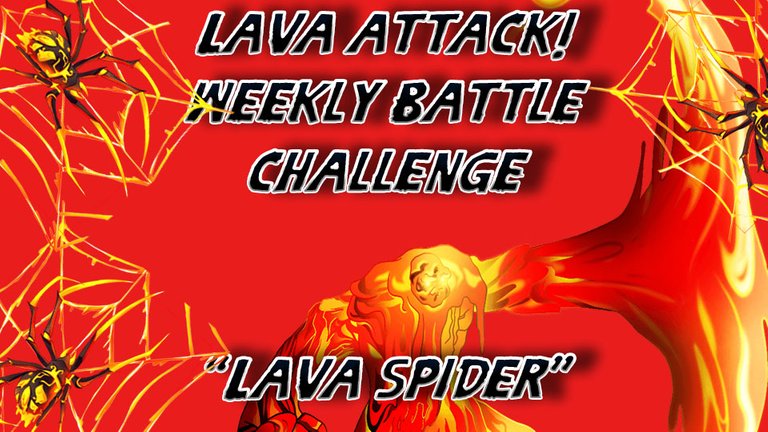 From Splinterlands and edited with phoshop CS6
---
---
First I put this golem from the previous edition, which is excellent as a tank against physical attackers, because its "shield" ability reduces the damage received, and its shield and life help it resist a lot.

In second place I placed this irradiated companion that comes from the Chaos Legion edition and is currently at a good price on the market. With his ability he is able to attack from that position.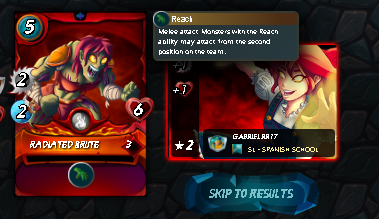 For the third position we find this scaly spy, fast and with a good ability to attack from behind.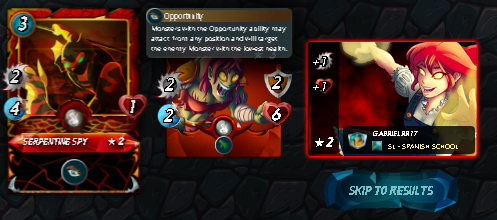 For the fourth position we find this slimy companion, capable of reducing enemy speed.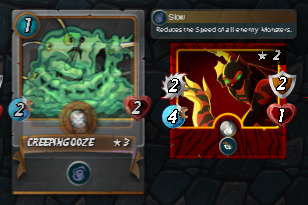 ---
Curious fact:
In this battle there was an excellent strategy that combined the "Lava Golem" and the "Scavo Hireling", a tank with a "repairer" that restored its defense every turn. The "Lava Spider" was excellent in cutting this strategy by targeting this vital support for their strategy.
---
My opinion:
The card is currently at a good price due to the large supply of Chaos Legion cards, however it is from level 4 onwards that its attack increases. And its extra abilities appear from level 6 and 10. So to achieve its full potential you have to make a considerable investment by adding a summoner of acceptable level.
---
If you want to join in the wonderful world of Splinterlands be my referal clicking here
---

---
---