No magicians, but a lot of damage! - Weekly Battle Challenge
What's going on? I'm back with another spliterlands post, this time about the weekly challenge, with the "Lost Magic" condition as the theme.
---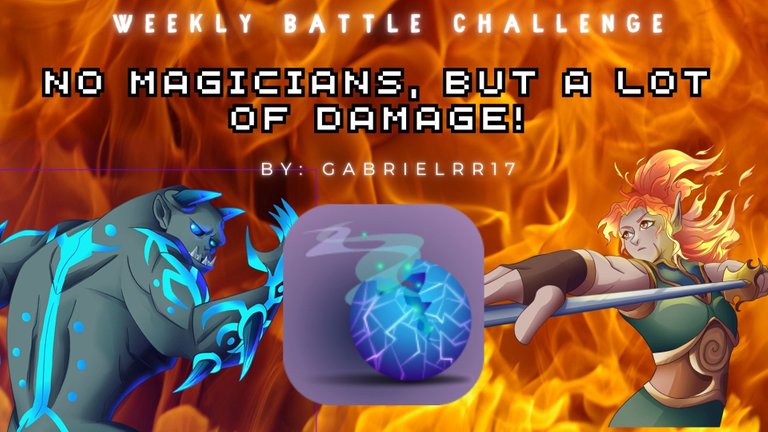 From Splinterlands and edited with CANVA
---
LOST MAGIC
A condition that denies the use of mages in battle, leaving only archers and physical attackers as possible eligible cards.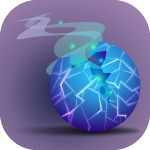 ---
On the front, Living Magma, a classic fire splinter card, stood out, its power lies in its ironclad defense, composed of its "shield" ability and its 4 points of armor. It is remarkably slow, but its offense is not at all underestimated.
My opponent opted for Harklaw, a legendary death splinter who, like Living Magma, has "shield" as a skill. Therefore, at the front, two walls faced each other.
Harklaw showed an imposing level 2 that came with the "immunity" ability, along with a life advantage. His armor on the other hand was reduced by my summoner "Eternan Brune", along with that benefit came the possibility of including Fina Voxom, a legendary gladiator.
The battle was close, until in the fourth round, Dhampir Stalker took down Living Magma. In the rear, things were not going well either, and Harklaw still had his full life.

For the second place I chose Phineas Rage, a Reach holder who is quite good for his speed and life points. Unfortunately, Disintegrator was present in the rival team, so his damage was reduced to the point of being harmless against Harklaw, leaving the "heavy work" to the rest of the team.
Although for his life points he was able to give some time to my team. For the rival team there was, precisely, Disintegrator, who was knocked down by Fina Voxom, shortly after the fall of Phineas.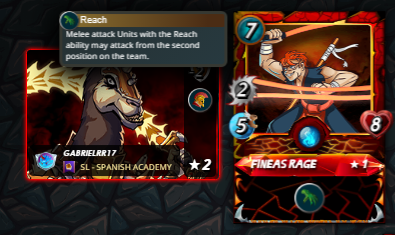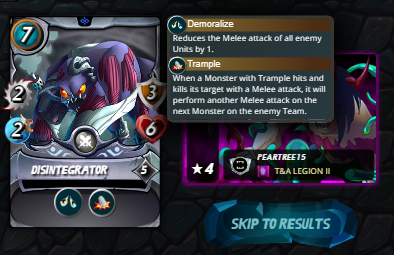 For third place was Disintegrator, yes, it was a repeat, both teams had it. Only I had the golden version, although I was still at a disadvantage because the level of the rival Disintegrator was 5 and mine was 3.
For the rival team, their demoralizer fell at the hands of Fina Voxom, which was key to tip the balance in my favor and that Fina's bloodlust was more effective. But, who was really in the opposing team's 3 spot, was Silent Sha-Vi, a "Sneak" carrier, who didn't hesitate to take down Uraeus early in the battle.
This rattlesnake-like snake ironically took down my team's cobra, another snake. However, its stay would not be long, as Fina was already taking advantage of its ability and it was in round 4 that it finished taking it down.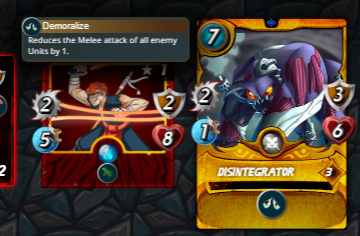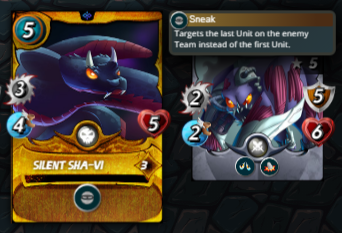 For fourth place, the MVP of this match was my choice, Fina Voxom, the legendary gladiator who carried the team to victory on her shoulders. On the opposing team, a small Scavo Hireling stepped up to repair the armor of his tank, but it was only food for Fina's bloodlust, as he fell shortly after the start of the battle, from a blow of this gladiator of fire.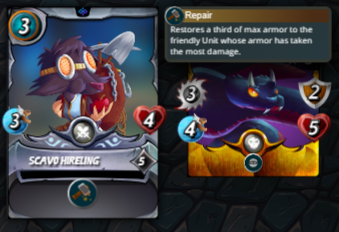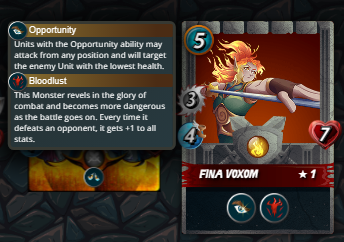 Uraus was the one who covered the rear of my team in this confrontation. Unfortunately he didn't last long, his life was reduced by the rival summoner and Windeku's thorns gave him no respite, it was Silent Sha-Vi who gave him the killing blow.
For the rival team, the thorn bearer, the terrifying Windeku was the one who showed up. It was quite a key position, as he managed to get Uraeus to fall into his thorn bait. However, it was not enough to take down Fina Voxom.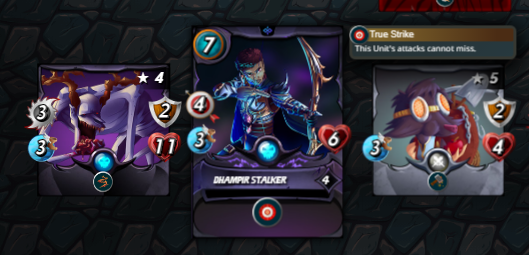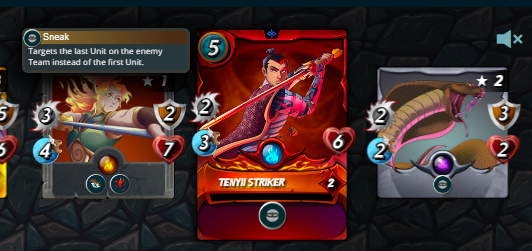 The complete alineation was: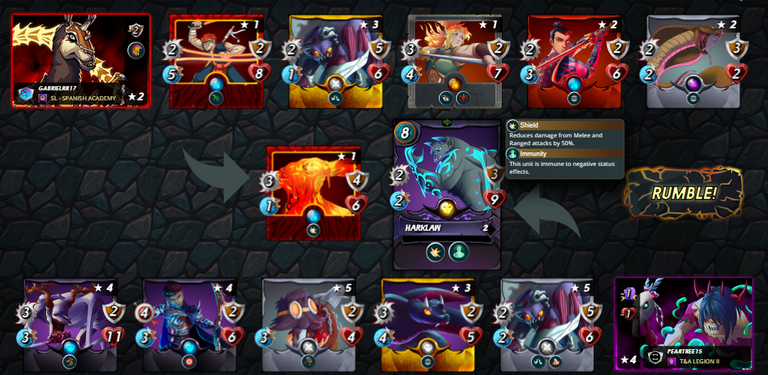 If you want to see the replay click here. For information to join in this challenge click here.
---
Curious fact:
The opposing team had a huge level advantage and, in fact, at one point everything seemed to indicate that they were going to be defeated, but, Fina Voxom relied on her ability to scale in speed, damage and life and then finished off the remaining cards of the opposing team.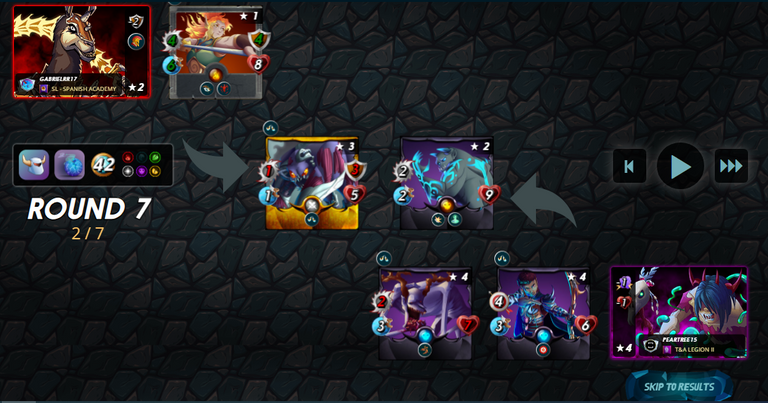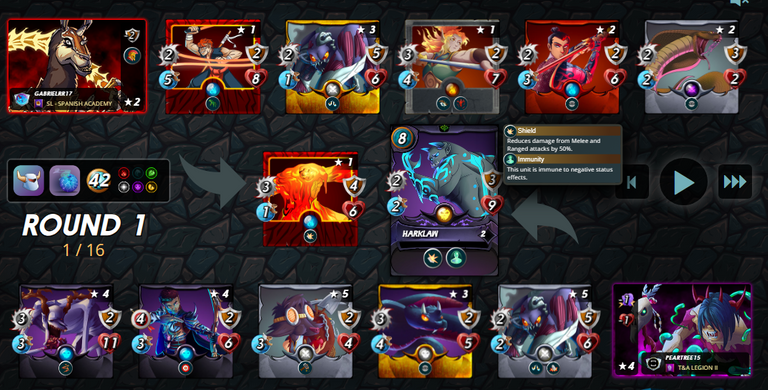 ---
If you want to join in the wonderful world of Splinterlands be my referal clicking here
---

---
---