So far away, but so close to victory! - Weekly Battle Challenge
Good night! Here I am back with another battle for the weekly challenge. This time with archers as the focus, because the theme is "Going the distance", the battle condition that only allows them. This time the victory escaped me by very little. The rival Lava Launcher swept my team, but not without being a touch away from falling. I made a couple of not so prudent choices in the lineup that if I had made other choices, perhaps the result would have been more positive for my team, but, "from mistakes you learn", as the saying goes.
---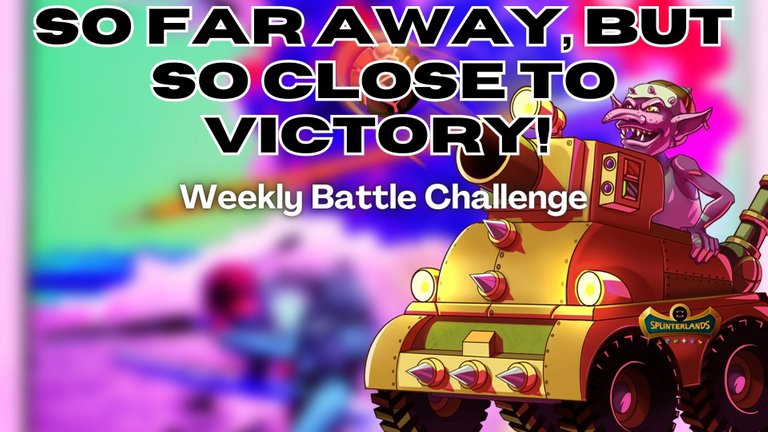 From Splinterlands and edited with CANVA
---
To begin with, Angelic Mandarin was the one I put in front, since he has 5 health points for only 3 mana points, I thought he was excellent to cover as a primary tank, to give time for the rear to do its job. However, the opponent's strategy was formidable because they put a martyr.
That is to say, after the fall of this Venari, what followed was the empowerment of a very strong epic card and although part of that power was taken away by the ability of Naga Windmaster, even so, his ability that allowed him to attack from the first position, gave him a formidable advantage, added to his armor and life points quite acceptable.
In terms of armor, with the support of the summoner I chose, which I had recently rented, I expected to have a big advantage, but we were really very evenly matched. The end of this confrontation was a "I almost beat you", on my team's side.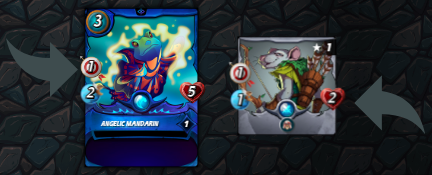 What to say about Lava Launcher, this epic was the MVP of his team, involved in a strategy that involved a martyrdom and the speed provided by his summoner, giving him a key advantage for the victory of his side.
For my part I chose Water Elemental, a somewhat old card but quite excellent in terms of its speed, attack and skill relative to its life points. This one, which brings back a lot of memories of the Warcraft III water elementals summoned by the Archmage, was my secondary tank, destined to resist with its healing ability, but it couldn't do much against the 3 damage points of Lava Launcher.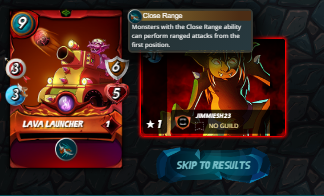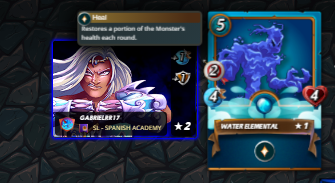 Naga Windmaster was my third link, this one had an ability that reduces the damage at distance, which is the center of this battle, but, unfortunately, the martyrdom of the Venari, ended up healing this part of my strategy. Although, it did give me enough time to finish off Fire Elemental, a fast card that occupied the enemy's rear.
This fell at the hands of the Pirate who occupies the next position in this confrontation, in my lineup.

In fourth place was the aforementioned Pirate Captain, who did a lot in this battle. He defeated the fire elemental and left Lava Launcher one hit away. However, he was left with no options up front against that same epic card, doomed to fall. A "close" defeat outcome.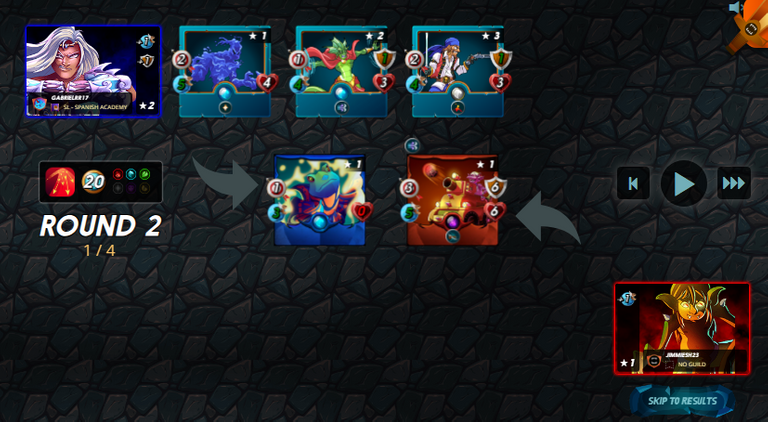 The complete alineation was: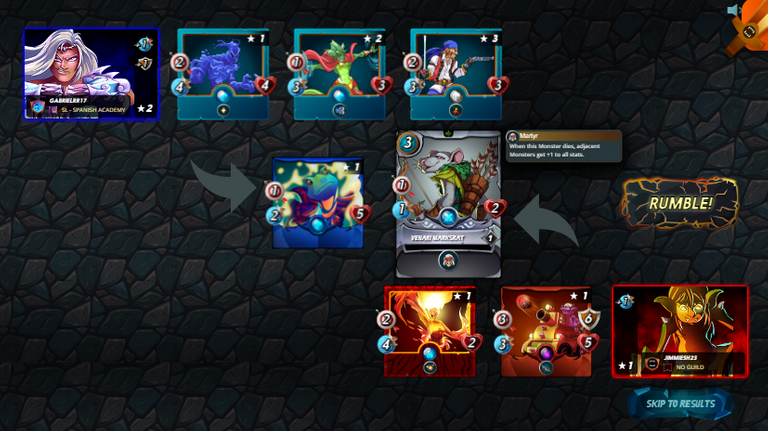 If you want to see the replay click here. For information to join in this challenge click here.
---
Curious fact:
At one point in the battle, it seemed that victory was in my hands, but the fall of Naga Windmaster, left my pirate helpless at the front, unable to attack and therefore resigned to fall at the hands of Lava Launcher.
I consider that if I had chosen another summoner, specifically one that allowed me to use gladiators, I would have used the legendary neutral known as Tatiana Blayde. Accompanied by a martyr and a minitank I would have wreaked havoc. However, this came to me after the defeat, pretty bad for me hahaha. I'll try that strategy another time.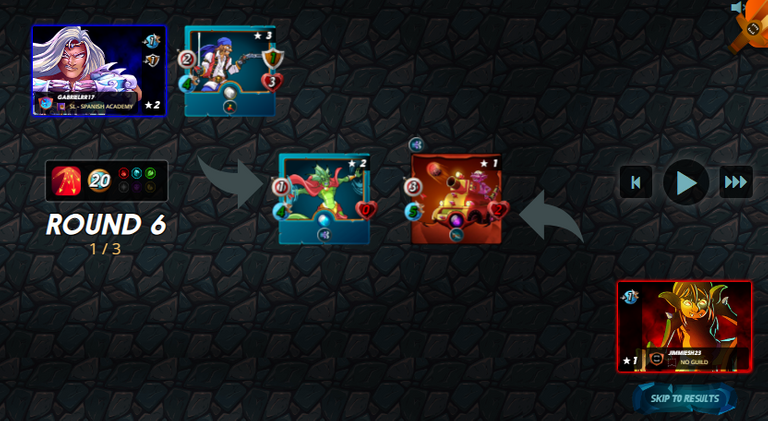 ---
If you want to join in the wonderful world of Splinterlands be my referal clicking here
---

---
---