Starting a Splinterlands Grind Experiment
Blockchain gaming takes up a significant portion of my time recently, whether we are talking about playing games effectively or consuming or writing specific content or other related tasks, usually of gaming-economics nature (managing rentals, purchasing, strategizing for upcoming events and for ways to improve/build up my accounts in Splinterlands and Rising Star, mainly, at the moment).
I want to mark via this post the start of an experiment I want to run regarding Splinterlands.
What I want to do is start playing with one of my alts (@gaming-for-fun) from the novice level and without any owned cards or DEC, and see if I can rank up without investing anything else besides the initial spellbook.
I will play every day at least to complete the DQ, at least until the end of November, more exactly 2 and a half seasons minimum (since we are mid season now). After that I'll reevaluate, if it's worth continuing or not. Of course, given the no-investment rule, 2 and a half seasons might be way too short to see any meaningful progress, but given the league I am used to play, it might be way to frustrating to continue the experiment.
So, here I am at the beginning, with no recent battle history and zero rating in the Novice league: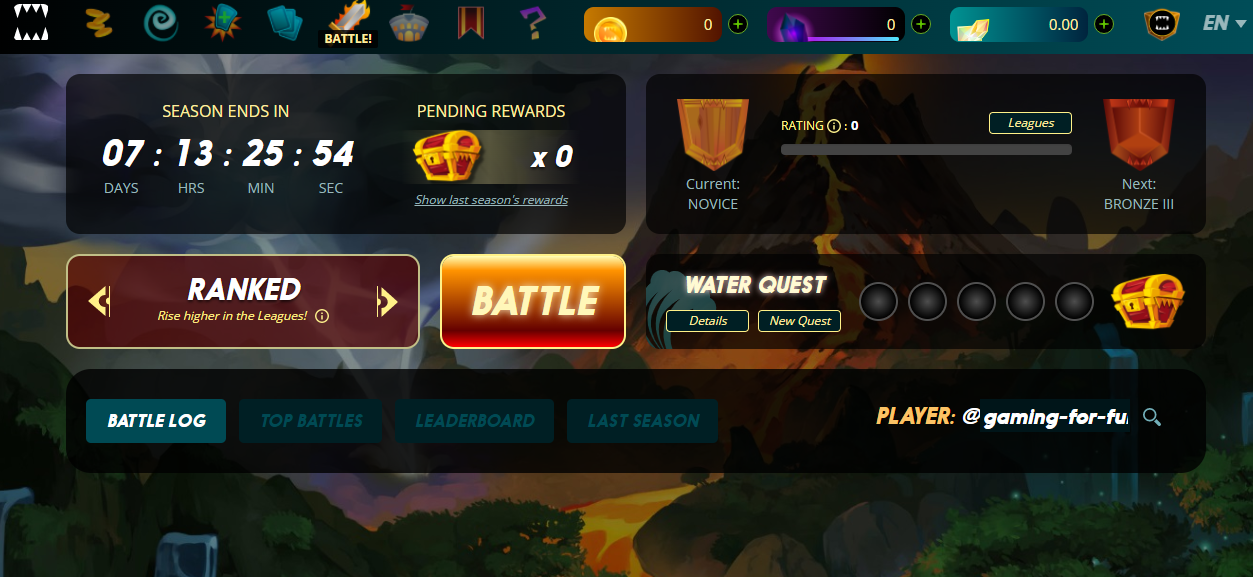 and without any owned cards

or anything else but the spellbook and some potions (not quest potions!):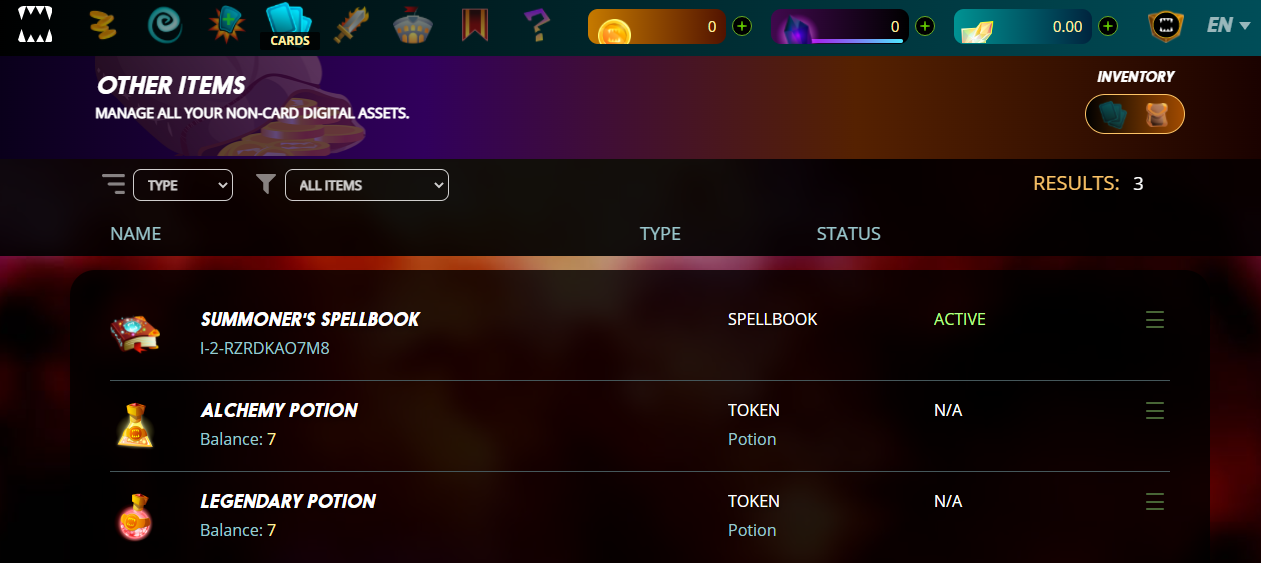 No DEC, credits or rented cards either, yet. I might rent some cards in the future if I believe that's the way I can move up the ranks quicker.
Now... Let's do that Water Daily Quest.
First fight, a win, but look at the reward: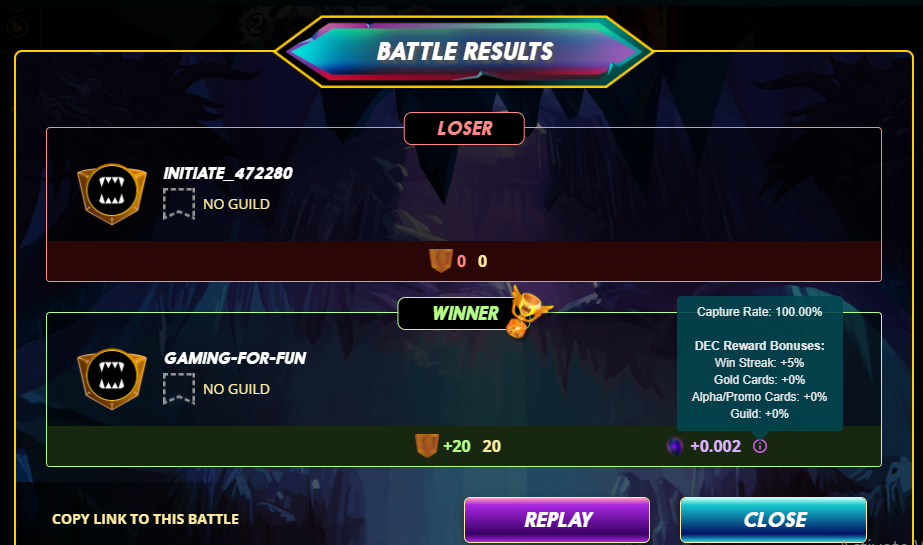 0.002 DEC. That's very low, but it's the first win of the streak, and we are in the Novice league after all. Let's see what awaits us next.
Strange. After losing the 2nd game quite badly, in the 3rd game I won more DEC (0.007) than in the first one, by default, because the opponent surrendered. There were no modifiers to the rewards, so I wonder why. Are they somewhat random at this level?
Another game, another win. This time, 0.017 DEC, with 5% bonus for the win streak. The progression of DEC won is looking great, but I don't clearly know why. Does it have anything to do with ranking, and my quick progression within the Novice league? I think so. I think I read something in that direction, in the latest post update from Splinterlands:
changing the reward shares calculation which determines the portion of the reward pool allocated for each win to use the cube of the player's rating instead of the square as it was previously.
Of course, in that update it also says:
within the next few days we will be removing DEC rewards from ranked battles for players in Bronze III and Novice league
which apparently hasn't happened yet, but it will, which will likely hinder my progress with the experiment. But that's a measure I understand and support, because in lower leagues bots can definitely be more effective than people.
After a few more games (two of them lost), I finally finished the DQ and advanced to Bronze III at the same time.
The reward for DQ: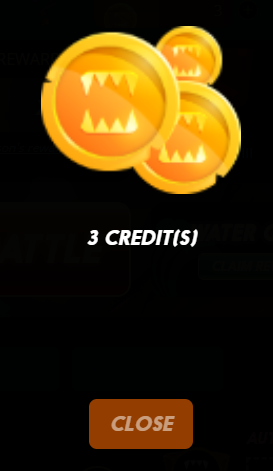 Ok, I guess they pile up. And the great thing about it, they can ONLY be used to upgrade your deck, they can't be used to milk the rewards and stay at the same level.
But after advancing to Bronze III, the first hurdle shows up at the horizon: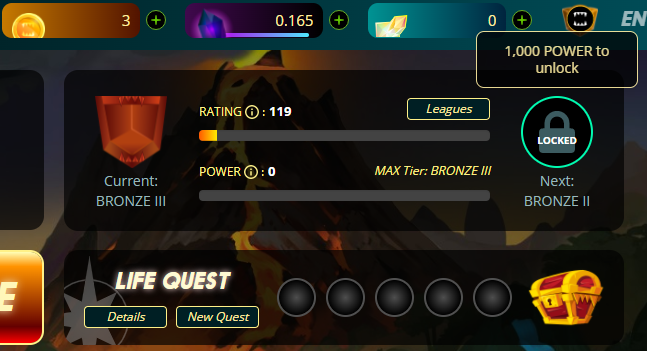 Looks like I'll need 1000 Collection Power to advance to Bronze II. I never confronted with this issue before since I play Splinterlands, since I already had more than required for Champions League when the Collection Power system was introduced.
Right now, the quickest seems to be renting the required cards for the CP boost, but with the common+rare level 1 cards, I don't think I can sustain Bronze II without some extra effort, which I'm not willing to put into this experiment. Rent is hard to be paid with current rewards too, and since DEC will be removed from battle rewards from Bronze III, this option seems further and further away, without additional investment.
I'll have to think about it more as Bronze II becomes more of a reality.
---
---