Splinterlands Art > SplinterChampion NFT
Art contests can be a fantastic opportunity for newer digital artists to showcase their talent, gain exposure, and even receive recognition and rewards for their hard work. Not only do they provide a platform to get your work in front of Splinterlands community members and other artists, but they also serve as a way to challenge and motivate you to play and create more as an artist. IMHO, don't be afraid to put yourself out there and give it a try. Who knows, maybe your art will also be created as an NFT by Splinterlands team!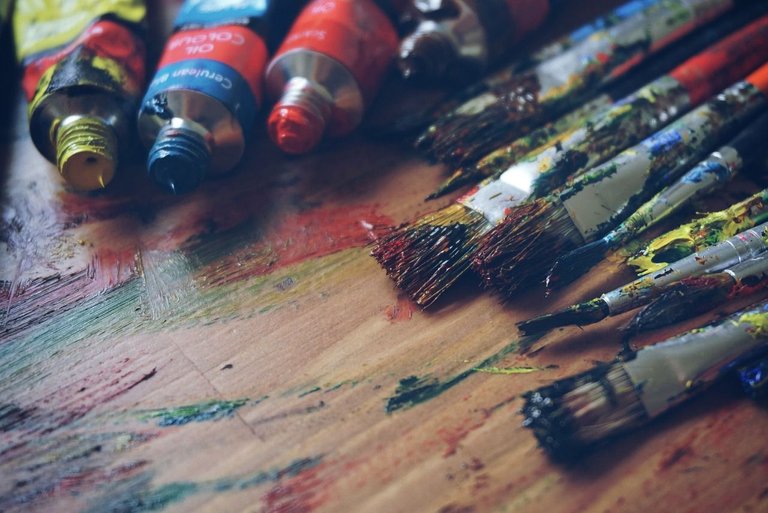 This art contest offers prizes or other incentives like upvotes or other opportunities to display your skills in HIVE NFTShowroom gallery. These rewards can be a great way to validate our skills and give us confidence in our abilities. Even if we don't win, the process of creating a piece for a contest and submitting it can be a valuable learning experience and help us develop our skills and portfolio.
I'm not a great digital artist, I only have a woodpad that I create some "primitive" art for myself. However, now that Splinterlands supports art for the game like that, I want to test my skills and try to improve my digital artist hat 👨🏼‍🎨
Again Splinterlands is No1 Game!
Read this post to understand how much importance is given to art by Splinterlands team.
This game is for players, investors and artists at the same time. No need to compare with the other projects, but, you need to take all other examples into consideration to see the ones which are in BUIDL mode to cover the weaksides and add more stuff and the others which are almost dead in bear and only pay for hype in the bull market.
I have not bought an NFt on Splintertalk. Even I hardly spend time on computer to battle. Rather, I use Splex and Splintermate for battles and PeakMonster market for cards operations. Can't believe how rich Splinterlands branches are 😎
All in all, good news for artists who make Splinterlands more beautiful! Also, great strategic action by team to find out talented guys that have potential to be a full-time artist for the company.
I respect and appreciate it!
---
---