Share Your Weekly Battle Challenge | Giant Blue Squid = Kulu Swimhunter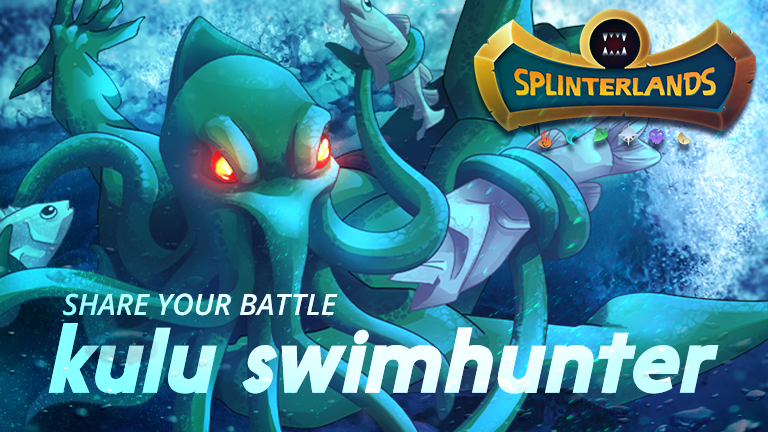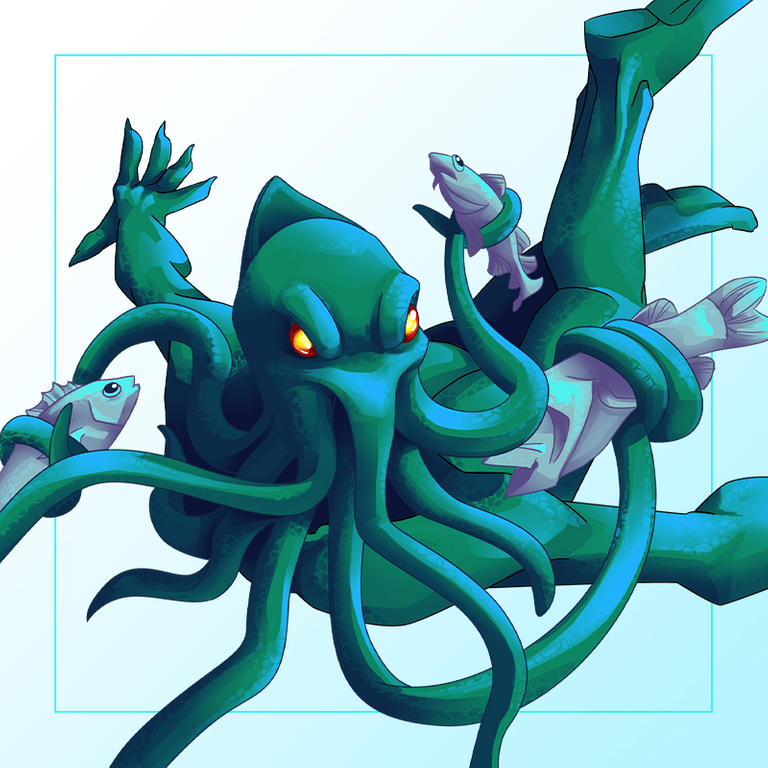 SC : Splinterlands

Kulu Swimhunters are members of a race of squid-like creatures that hunt in packs. They use their multiple tentacles to wield all manner of projectiles, to include spears, coral, and even fish. They are very aggressive and are known to traverse oceans, lakes, and rivers, killing for sport and leaving a trail of destruction in their wake. They do not value gold or glory and will ally themselves with whoever promises the greatest opportunity to hunt and kill.

Tell us about your lineup
RULE

The battle was limited by lost magic rulesets. My strategy is to use a bunch of ranged attacks or attacks that can be done in the backline while utilize baakjira the pre-historic living whale to take the early damage and giving speed reduce to enemy's monsters
My Lineup
| positioning | Strategy |
| --- | --- |
| | to get benefit by the rulesets, I planned to use kelya frendul as he gisves armor to all of our monsters, it means all damage taken will have to damage the armor first before hurting our monsters |
| | I was using legendary baakjira to be my tank in this battle, not only has huge health Baakjira also gives speed debuff which will benefits our monsters to attacks first and evade attacks easily |
| | In the low mana cap I used this monster to be a damage taker. this legendary has no ability but it is free to summon so why not make use of it in this battle. My stategy in placing this cards in the 2nd position to let my oppotunity monsters utilize the ability more aften |
| | Deeplurker is one of the best cards in water, this card has huge damage in addition it also has opportunity to attacks from anywhere. at level 6 this cards gain poison ability that will kill enemy's monsters faster |
| | Since we have the limitation in mana, I used 2 mana cards intead of going with 1 mana cards 2x. I choose this opt cause Igor the Dark spear really worth. cause it has stun ability which could be a game changing |
| | The giant squid is sat at the last position to be safe from the front position to keep doing damage to enemy. This giant squid has no ability but it has 3 attacks instead and 4 speed to ensure its attacks doesn't miss |

Did your strategy work? What will you try differently next time?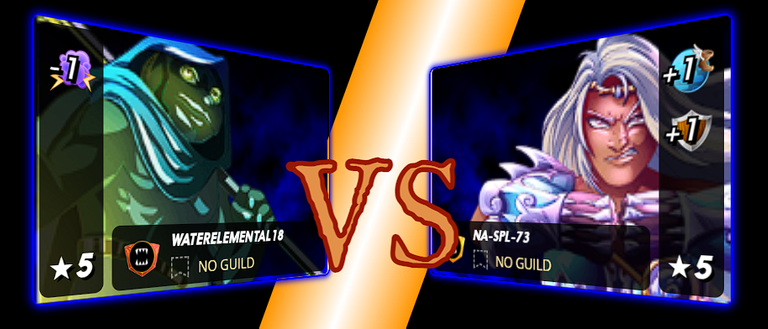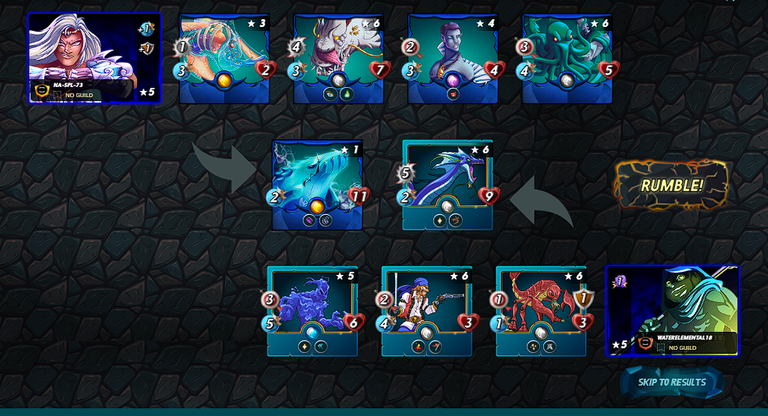 I would say the enemy reaseon in choosing bortus as summoner in this ruleset merely because he have great sea monsters as a tank with both heal and thorns ability. meanwhile he also has several high attacks ranged monsters that could deal huge damage. But my strategy in using Baakjira as my tank seems succesful thus making my other monsters freely deliver attacks that makes sea monsters difficult to survive. Once the sea monsters get kill it was an easy match for me.

Cards Review, Do you like the card? why or why not?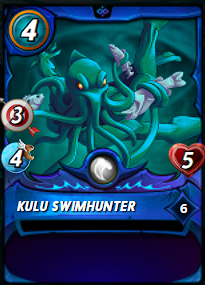 The scary looks of this giant squid also shown in its stats. having huge attacks and speed is very enough to make the enemy's monsters get killed easiliy. this card is great to use in low mana cap since it needs only 4 mana to be able to be summoned. however this cards is not equipped with ability, but the high attacks is already great tho

Recommended to use in :
Little league and low mana cap this cards stat is great for low mana requirement if we compare to other monsters
Fog of war this giant squid will attacks happily in the backline
back to basic because this cards stat is great and doesn't have ability, it is benefited it especially when the rest monsters rely on their ability

Avoid to use in :
high mana cap, contrary in low mana cap, you may choose better monsters instead cause this monsters is lack of mana
Noxious fumes and earthquake the health makes this card vulnurable in this rulesets
reverse speed this card is quite fast by having 4 speed, it would be awful if it is used in reversed speed.

If you have not played splinterlands yet feel free to sign up here = Sign up
Thanks for stopping by and read my splinterlands challlenge!!
❤️ Let's get SPLINTERLANDS trending!❤️
Credits
splinterlands for making this fun games
carrieallen for tutorial markdown
Flauwy for the dividers
---
---