Share Your Weekly Battle Challenge | Kind Mermaid - Merdaali Guardian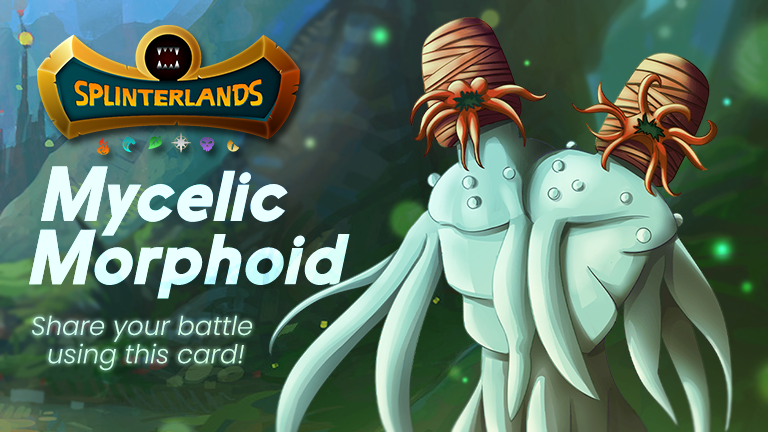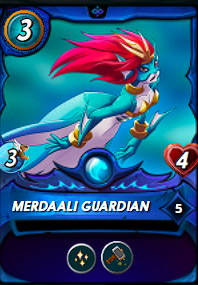 SC : Splinterlands

The Merdaali Guardians are a noble group committed to protecting all sea life and do not pay much attention to the affairs of people and the land. They are graceful to behold, often adorning themselves with shining jewelry. They prefer pacifism to conflict and are adept at healing and helping others through their connection to magic. However, when the Chaos Legion came to the Splinterlands, they swore to use their magic to protect what they hold most dear.

Tell us about your lineup
RULE

we have another reverse speed battle here, with 52 mana cap, In this ruleset we should avoid using kelya since it will give our monsters speed buff which is not good in this situations. but I dunno what I was thinking by choosing kelya as my summoner lol.
My Lineup
| positioning | Strategy |
| --- | --- |
| | When bad luck comes its just come, same as this pick, regardless the wrong pick in this summoner, I still tried to pick the right monsters to battle well with the rulesets. lesson learned again |
| | As I was said before, I choose a low speed monsters and for the tank I go with legionare alvar, many people underestimate this legendary, I would say they fail to see its battle potential |
| | Another good pick in the reverse ruleset, a wave brood that has 1 speed. this monsters also become my second tank in this battle, it is very useful in taking magic damage |
| | I guess water legendary was too OP in chaos legion, we already have oshanus and here comes river hellondale. Hellondale has revive ability and inspire ability which really helps in terms of buffing our monsters |
| | Not only the legendary is OP the water splinter also possess several OP epic cards, one of them is nerissa tridawn. This cards has enermous attacks, at level 4 this cards has 4 magic attacks. this cards is obviously broken. |
| | I have to summon another epic cards here, I had magi of chaos as I need more damage to secure the winning. this cards also good to use in this battle cause it has 2 speed which will let this cards attacks earlier. |
| | Our beautiful mermaid is placed at the last position to avoid snipe and targetted from front line. this cards brings 2 ability that are very helpful to recover our monsters health and armor at the same time. Since our tanks has huge armor and also armor from the summoner will trigger this card ability to activated. |

Did your strategy work? What will you try differently next time?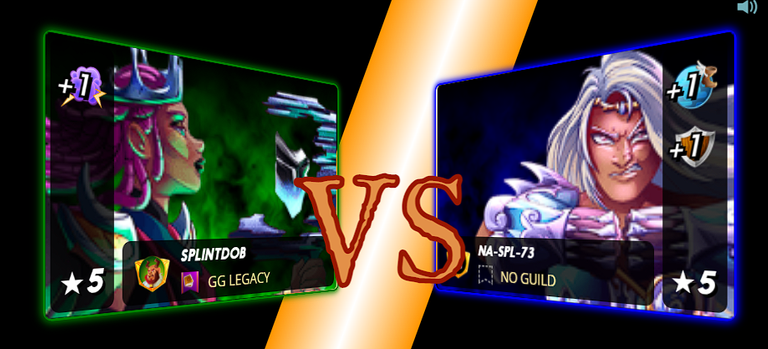 On the daily basis I start to know lot of ability due to getting this scholarship account which gives me broaden view. anyway, the enemy's monsters in this battle was a little bit out-play by my monsters. the magic damage from the enemy was reduced by wave brood. also the river hellondale dispel really helps in certain condition. our tanks, Alvar manage to takes enermous damage and get healed by our kind-mermaid Merdaali guardian. Thus making us winning this game.

Cards Review, Do you like the card? why or why not?

With the jewelry around her body this mermaid looks even more beutiful. The Merdaali at level 5 really helps because it gains additional ability to repair broken armor to our monsters. it is proven useful in the battle above. this card need proper placement and damager to make sure we win the battle

Recommended to use in :
Little league and low mana cap this cards ability is very helpful for low mana requirement if we compare to other monsters
Fog of war this beautiful mermaid will support the team safely in the backline
armored up the repair armor ability will triggered in this ruleset which is good for us

Avoid to use in :
Noxious fumes and earthquake the health makes this card vulnurable in this rulesets
back to basic This card is useful only for her ability, when this cards has no ability it will be useless as we tend to look for damager in back to basic rulesets

If you have not played splinterlands yet feel free to sign up here = Sign up
Thanks for stopping by and read my splinterlands challlenge!!
❤️ Let's get SPLINTERLANDS trending!❤️
Credits
splinterlands for making this fun games
carrieallen for tutorial markdown
Flauwy for the dividers
---
---