Splinterlands Social Media Challenge! | Oshanus king of djinn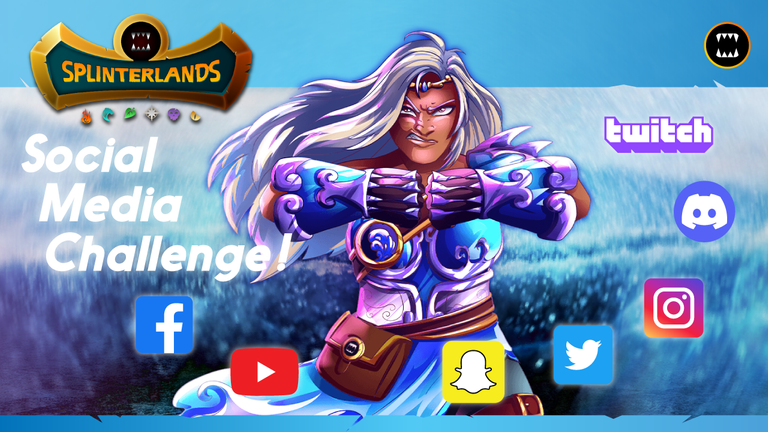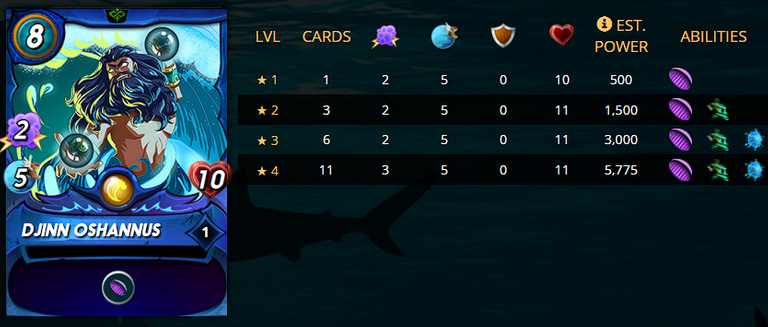 SC : Splinterlands

Dawn of the Djinn 3 of 4 - The Djinn are angry at the way they were tricked by the Planet, but also appreciative that they can now enjoy this limited freedom, each trapped by natural forces. The Djinn possess powerful ancient magic of their own, which is now charged into the force of one element for each of them. The ancient demons of war are an awkward bunch to be chosen as a planetary defensive force, but they are also impressively capable of the job. As long as they are bound by the Planet, they will do its bidding. Whatever their would-be choices and allegiances, they will fight against the Chaos Legion to protect the sixth mana gate.

Tell us about your lineup
RULE

Leagues = Bronze 1
Noxious fumes = All monsters start the battle poisoned
23 mana cap = your limit summons monster is 23
Summoner = Only water and death can be used
My Lineup
| positioning | Strategy |
| --- | --- |
| | I chose kelya over thaddius is obviously water summoner has the cleanse monsters in it (River Nymph) while death summoner don't have cleanse monsters in it, I also think that shield from kelya could give advantage on my monsters |
| | The tank I used in this battle was Hardy stonefish, I put him in the first position to take the enemy's monsters attack to give my attackers in the backline possible to do attack more. this card is often used as a decoy in silver and bronse leagues |
| | The second monsters is Djinn oshanus, who has great stats over him this card is very special it can be a good tank in various situations. he has 5 speed to evade incoming attacks and he also has void ability to decrease the damage from enemy's monsters |
| | The cleanse ability monsters I put behind my oshanus to have oshanus get the cleanse effect this car has decent stats, but her cleanse ability is useful especially in noxious fumes rulesets, I am aware that the enemy will also chose kelya so magic monsters will be usefull |
| | The next monsters is deeplurker, I chose this monsters because has decent attack and enough health to survive the poison effect, I didn't chose magic attacks monsters due to low health, so this card is a good bargain in this situations |

Did your strategy work? What will you try differently next time?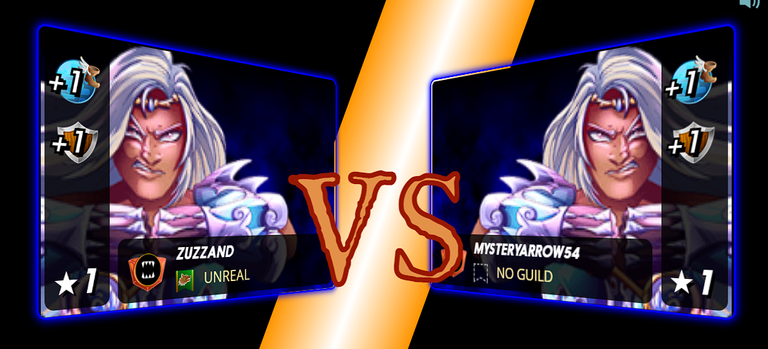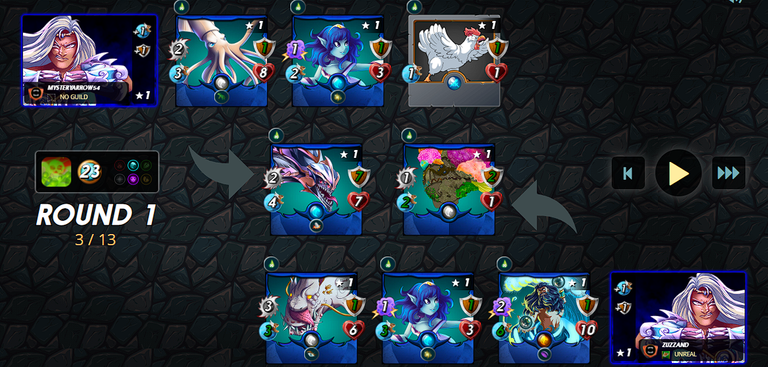 Knowing that the enemy will chose kelya giving advantage of me because I have oshanus on my deck, without attacking the shield the damage can be applied, the hardy stone fish is doing his job nicely so it makes my magic monster free to attack

Cards Review, Do you like the card? why or why not?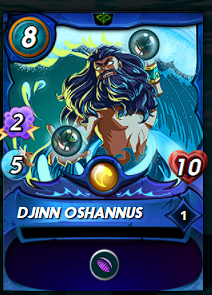 This card is a legendary reward card in chaos legion edition, this card is so great as a tank or magic damager, it is suitable in many situations as well as the mana cap is high it's 100% chance that I will use this card as my line-up, high health,speed and void ability makes this card very strong in front row. Definately love this card

Recommended to use in :
High mana cap, as I mention before this card is suitable in many situation so use this card is a good bargain since he can be fit as a tank, second tank or even damager
Target Practice ruleset, All Ranged and Magic attack Monsters have the Snipe ability. when on this rulesets just put this monsters in the second position to take all the damage from ranged and magic attack

Avoid to use in :
Weak magic ruleset,Magic attacks hit Armor before reducing Health, this card shield could take more damage in this ruleset.

I love this game so much. I even have bought my first account, I bought someone account for cheap price, atm the account gmail is being changed. If you have not played splinterlands yet feel free to sign up here = sign up, If you are looking for a scholarship feel free to reach us in discord here = Unreal Discord
Thanks for stopping by and read my splinterlands challlenge!!
❤️ Let's get SPLINTERLANDS trending!❤️
Credits
---
---