Splinterlands Social Media Challenge!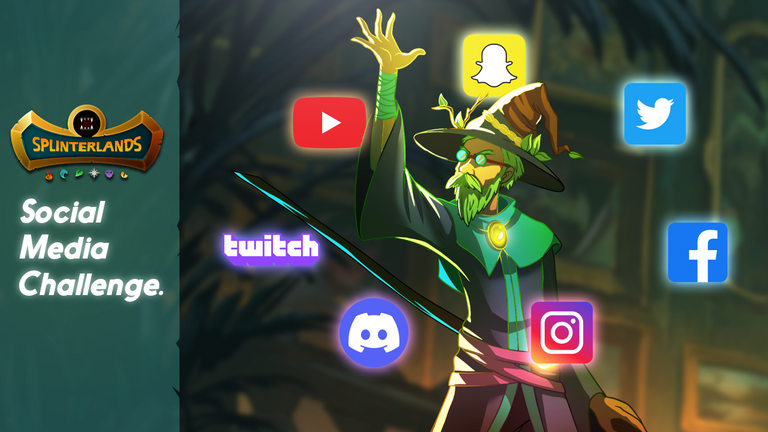 Let's Get SPLINTERLANDS Trending!
Hello Everyone, Namaste!
Welcome back to my post on Splinterlands Social Media Challenge, this week I'm gonna share a battle involving underrated reward chaos legion card in the earth splinter. the card I'm talking about is Venari Seedsmith. You can I also join this challenge and earn to various cyptos in this link but before that you should play splinterlands you can start playing splinterlands here. Lets share splinterlands To the worlds


SC : Splinterlands
Banished from Below 2 of 5 - Outside the boundaries of the core engine, there is an open space of densely concentrated power. This is known as the Power Depths. Several types of creatures live here, including the mole-like scavo people and the antoids. These races use the Planet's natural internal power to live luxurious lives safely within the Planet's cocoon, and few among them are even aware of life on the Planet's surface.

Tell us about your lineup
RULE

Leagues = Bronze 1
Healed Out = All healing abilities are removed from Monsters and Summoners (You can skip monsters and summoners having Affliction. Life Leech is not impacted by this ruleset)
48 mana cap = your limit summons monster is 48
Summoner = Only Dragon Splinter can't be used
My Lineup
Cards
Strategy

First monster is Unicorn Mustang, I put this monsters as my tank because it has great stats, having 4 speed, 10 health and 3 attacks at level 1 makes this monster is truly a dangerous tank to face, his speed makes melee and ranged attacks difficult to hit him while his void ability will slow down the enemy magic attacks.

the battle ruleset was healed out means healing ability removed from the battlefield, this monsters doesn't have healing ability but amongst the magic monsters in earth splinter this card stats are awesome, so I put this card in play, hoping his stats will help a lot.

I Prefer split my attack here by using gobling thief well it is usually a good choice to split our attacks, the good part we could kill monsters at the same time, or avoid void ability if we focusing on magic, and avoid shield ability that reduced damage from melee and ranged.
Once again I split my type of attacks, this position I put Goblin tower is a good option to use since this card has blast ability and decent damage, this card also has a shield that makes it survive longer in the battlefield
The main monsters that we would like to discuss I put him in the fifth, this card is underrated in earth splinter, maybe due to his low health, I rarely see my enemy use this card to battle, I think this card is not that bad, this card has scavenger ability that will be good for long battles
The last, but no the least I summoned Mycelic Slipspawn to take all early damage while delivering high magic attacks, I put this card the last not in tank position cause its better to put melee in the first position this card can still attack from this position, so nothing to lose.

Did your strategy work? What will you try differently next time?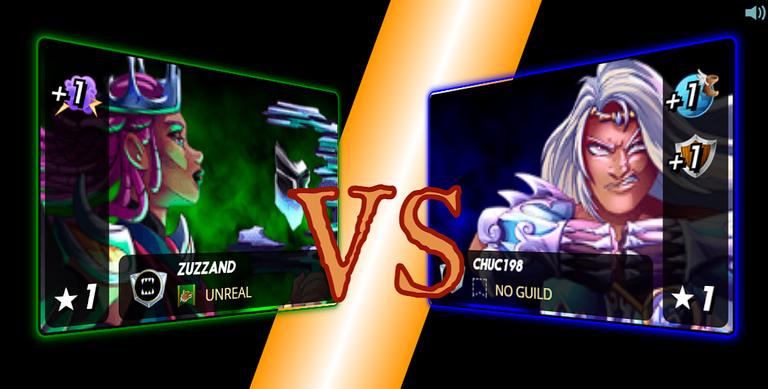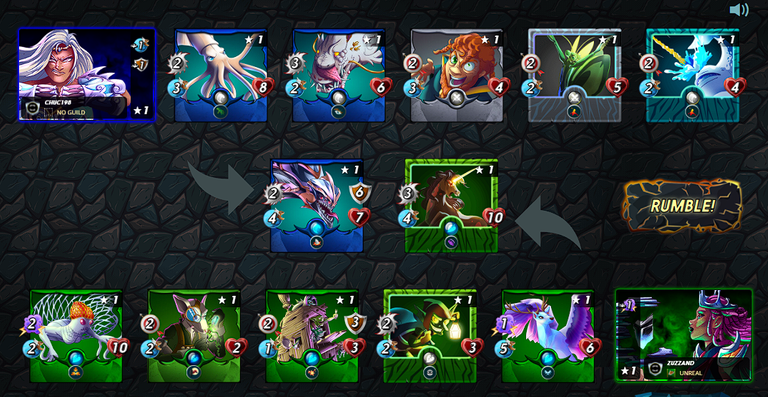 you may watch the battle here instead = Battle Replay
The battle was a close call, the key winnning poin was split attacks and regal peryton that avoided several attacks, the venari seddsmith gain a lot of health, I think what I need to do next is putting venari seedsmith in front row a bit, I mean in the 3rd or 4th position, venari could become temporary tanks

Cards Review, Do you like the card? why or why not?

this card is rarely seen in bronze and silver leagues according to my battle experience, the best part of this card I think its scavenger ability this card may has a high health and be a temporary tank in backrow, this card ranged attack is quite high, 2 ranged attacks is somewhat usefull to break enemy's shield or just dealing damage, 2 health as well as 2 speed, is very bad, but the health can be higher in late game tough

Recommended to use in :
High mana cap, you can use this card in high mana, actually this card stats could be good in lategames, not that bad though if compare to other high mana monsters in earth splinter
Reverse Ruleset, the speed weakness of this card could be a strong stats in the reverse ruleset, make use of this card in reverse ruleset is a good choice to make.

Avoid to use in :
low mana cap, This card mana cost is quite high not good enough with 2 health only to start the battle, will easily killed by opportunity monsters before the scavenger ability activated
back to basic ruleset, without his scavenger ability I guess this card is difficult to get a line-up in my team, there other goods monsters to use instead.

If you have not played splinterlands yet feel free to sign up using my referral here = sign up
Thanks for stopping by and read my splinterlands challlenge!!
Let's get SPLINTERLANDS trending!
Credits
---
---