My Splinterlands season Nr. (6)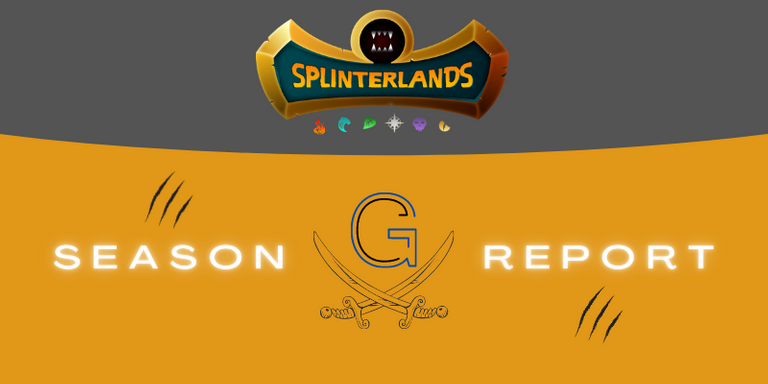 My sixth season is over. And quite a few things happened during it.
Finished it in the Gold III
Obtained some more Chaos Legion cards
Got my first full voucher
At the end of the season, there was the usual renting madness. And this time, I was forced to participate in it too. During the last two days, I suffered because of card rental cancelation and, it did not feel great.
At first, I didn't want to look for new cards, but after some thinking went for it. Naturally, I paid more than I wanted to, but luckily it paid off in the end.
There were doubts about that move because rewards this whole season were quite horrible for me. I was mostly sitting in the Silver I league. That enabled me to get 4 daily quest chests. However, most of the days were just horrible. On top of that, there were multiple daily quests in a row where I didn't see a single card.
There was an upside at the seasons' end, but yeah, I was waiting for more from my dailies.
Now, what about my account?
Since the last season, my collection value went up a bit and is close to 1.2k at the moment.

And I managed to get 105 more SPS from the daily airdrop this season.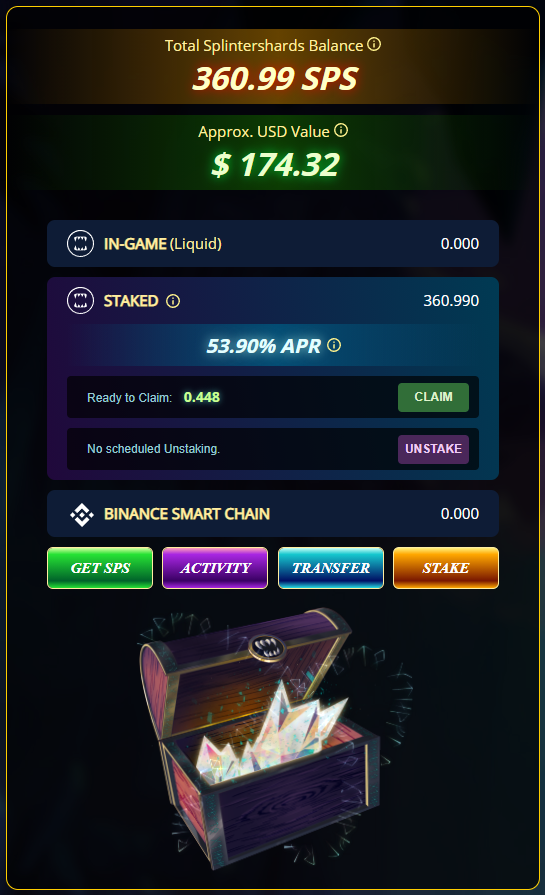 Today I also obtained my first voucher. And if I calculated it right, I'll get another one until the end of the presale.
I'd love to get my hands on more vouchers, but it is what it is.
If you didn't know - vouchers will be required for the first 2 million packs in the "public" sale. They will be given out at doubled rate after the presale. But I feel that most players will have to wait once those 2m packs are sold and restrictions removed.
That includes me, as well. I'd like to get my hands on ~200 packs, but I'm worried about how fast the packs will sell after all the restrictions are gone.
Of course, deck building by opening packs is not the best move, but I'd like to try my luck. It would be great to pull out a couple of high CP cards as that right now is my biggest issue.
At the moment, I'm missing ~55k collection power for the Silver I league. That right now would cost me ~1.8k USD with the current state of the market.
That is if we're looking at a CP / Cost ratio of 1 USD = ~30CP. That's a bit expensive, so I'm hoping for a lucky break that would help me close the gap. So far, in my nearly three months of play, I haven't yet had a real "wow" moment. But I'll keep searching for it, and hopefully, the luck will smile on me too.
Oh, and here's eye candy of my season rewards. Top cards - two Venari Wavesmith cards, and two more rares - Naga Assassin and Twilight Basilisk.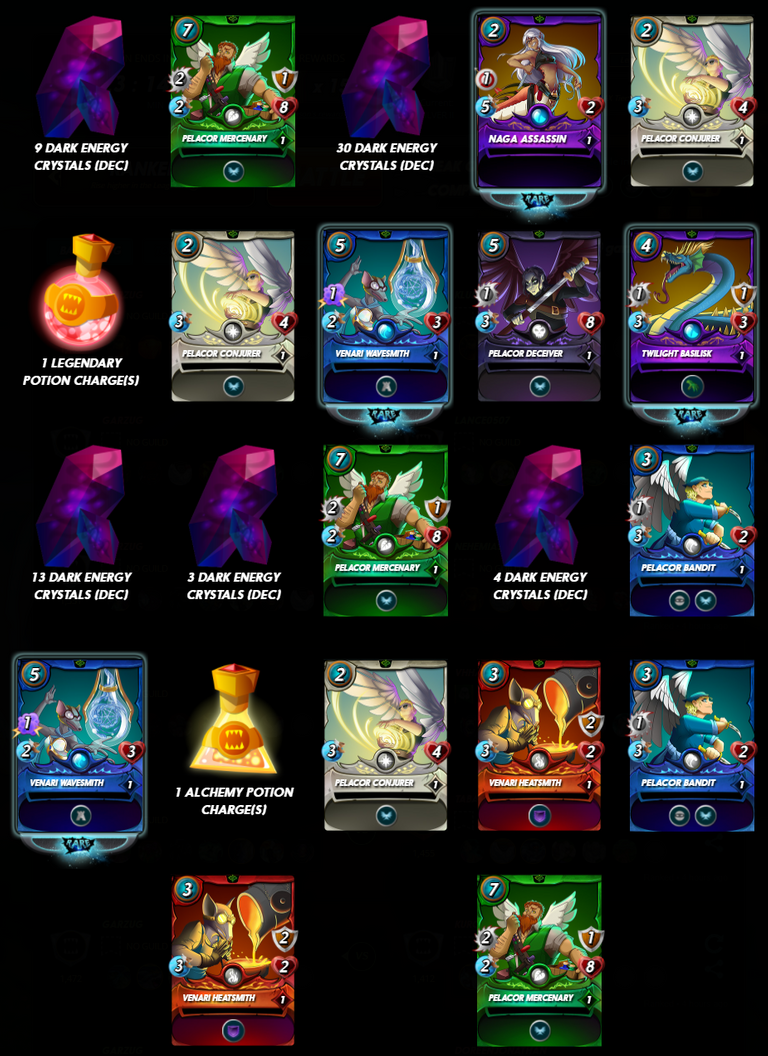 ---
Want to try out the game? Then join using this link.
---
---