SHARE YOUR BATTLE Weekly Challenge! - [TIME MAGE]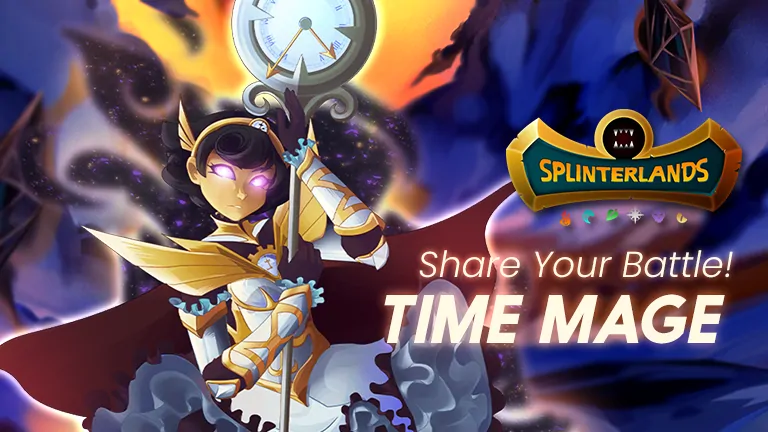 Hello everyone! It's a new week and a new battle challenge. And in this challenge, the lucky monster comes from the life splinter. Today we'll play with the Time Mage.
It's a magic monster that I use quite frequently.

Time Mage is a four-mana card with two abilities in the gold league. Those are - slow and rust. Sure, it's quite vulnerable, but because of these two abilities, this card can alter the whole game. E.g. it effectively nullifies both bonuses from Kelya.
It's usable also in lower leagues, but I love to play the Time Mage in the gold league due to the rust ability.
---
Not yet playing? Join the game using this link
---
On to the match itself.
Rules
armored up
even stevens
17 mana
Fire, water, life, dragon splinters allowed
It was a low-mana battle with an extra armor rule, so it was the perfect time to play this card and nullify the bonus for my opponent.
My team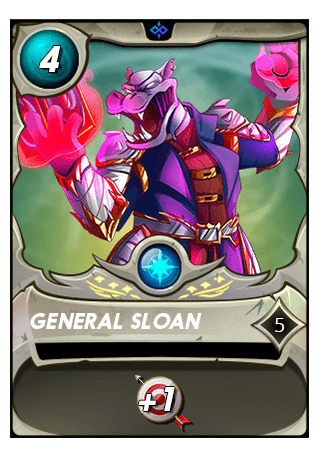 (Summoner) General Sloan

I picked this summoner as I have multiple low mana cards, including archers, that I could play. And, also I wanted to play the Time Mage, who comes from the life splinter.

I do like this magic summoner. Some consider General Sloan a bit weak, but I like to play this card in various matchups.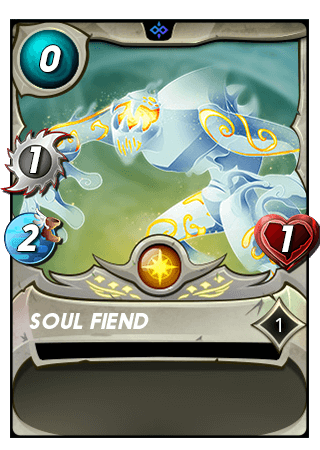 (Spot 1) Soul Fiend

In the first spot, I placed Soul Fiend. It's a nice filler with a zero mana cost. So in small mana matches, it's a no-brainer to use such cards. If I get lucky, this card could also do some damage.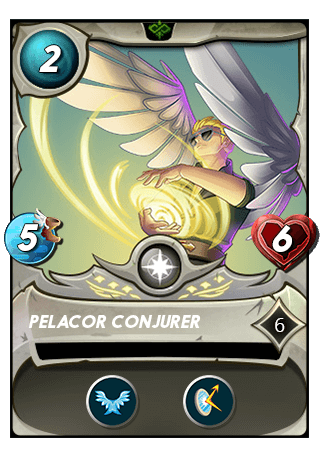 (Spot 2) Pelacor Conjurer

Pelacor Conjurer is another great filler and, at the same time, a tank. It costs just two mana but comes with a decent amount of health and speed. On top of that, there are also two abilities - flying and magic reflect.

Flying helps to evade the melee, and magic reflect works wonders against magic cards.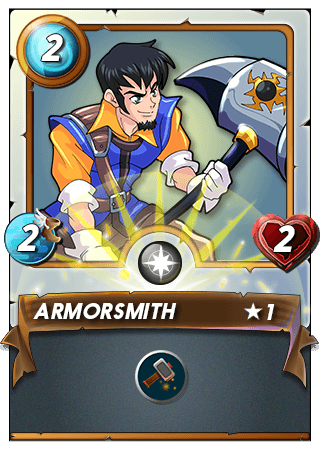 (Spot 3) Armorsmith

Next, I placed a utility card from the beta edition. It was an armorsmith, and as the name implies, this card has the repair ability. It's an even mana card, so it was perfect for this match.

If my opponent would use magic monsters, then the armorsmith would be rather useless. But against mele or ranged monsters, he would be quite handy.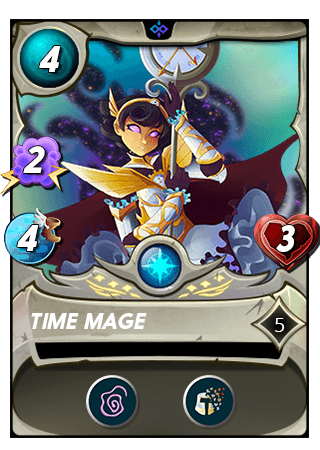 (Spot 4) Time Mage

Finally, at spot number four, I placed the star of this match. Here comes Time Mage!

As I mentioned before, this is a card that I use very frequently. Not only does it have the slow ability, but rust as well. The last one was perfect for this match as it nullifies the armor bonus for my opponent.

My only concern is the low health of this card. If my opponent would include a magic reflect card in his lineup, then my Time Mage would destroy himself in two rounds.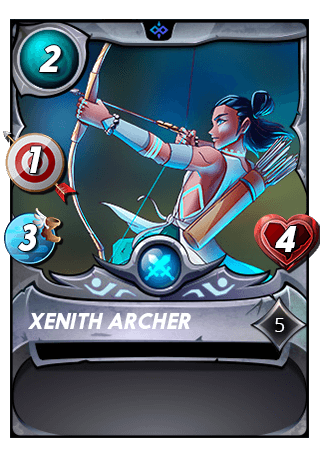 (Spot 5) Xenith Archer

And in spot number five, I placed a ranged card - Xenith Archer. It's a low mana damage dealer with a decent speed.

It's perfect to run him with Sloan as his attack is boosted to two points. Not bad for a two-mana card.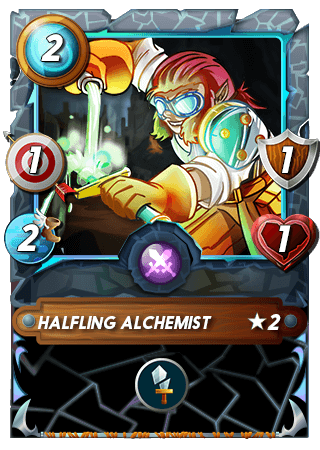 (Spot 6) Halfling Alchemist

And finally, in the last spot, I placed Halfling Alchemist, my other damage dealer. With the help of the halving ability, this card could seriously cripple my opponents' primary damage dealer(s).

It's a cool card to play in various matchups.




As you can see, I had a mix of cards in my lineup - ranged, magic, and non-attack tanks.
But what did my opponent bring to the party? Let's have a closer look.
Opponents team
My opponent went with the water splinter. His lineup included a single high-damage card and two supporting monsters.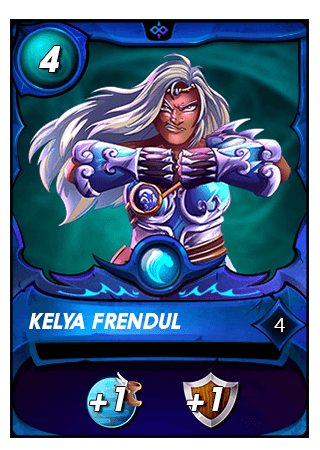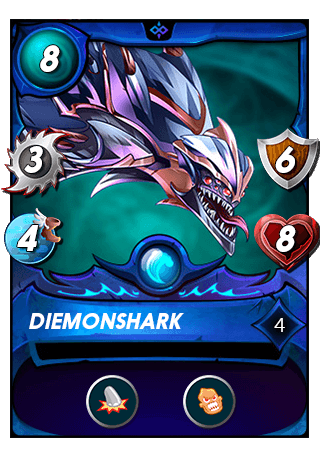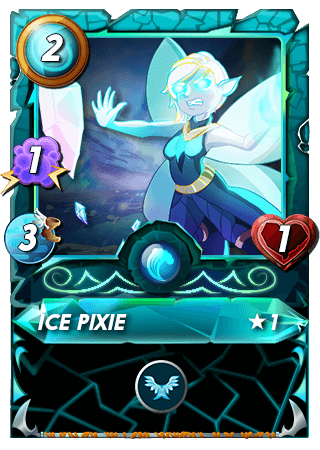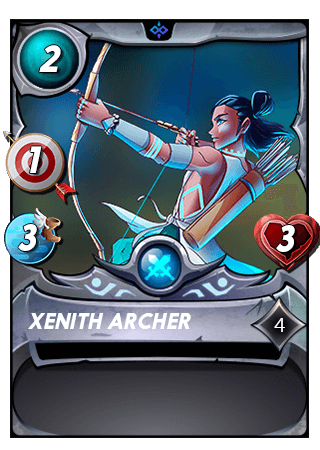 My opponents' lineup included a level four Diemonshark. That trample and enrage had me worried. But was it enough to defeat my lineup? Let's find out.
The battle lasted 5 rounds. Let's take a look at what happened.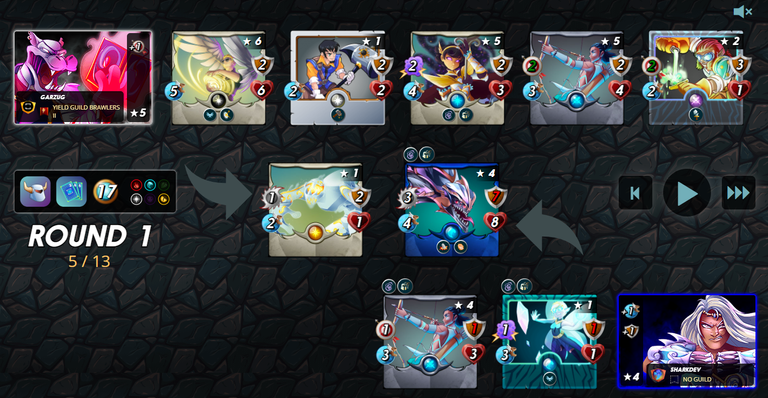 During round one, my opponent managed to take down my Soul Fiend, while I damaged the Diemonshark. Both of my ranged cards did miss their hits though, so the shark was still at full strength and enraged.
During round two, the opponents' Ice Pixie killed itself, thanks to the magic reflect from my Pelacor Conjurer. Also, the Diemonshark was suffering from my time mage.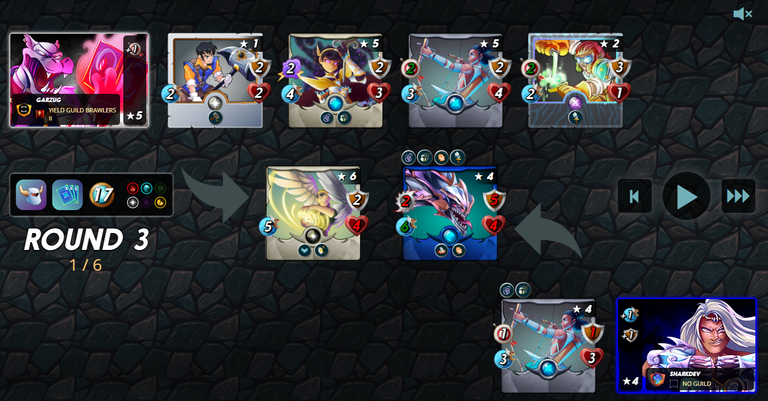 During round three, my opponents' primary damage dealer was severely weakened. On top of that, Halfling Alchemist landed a hit and cut the sharks' attack points in the half.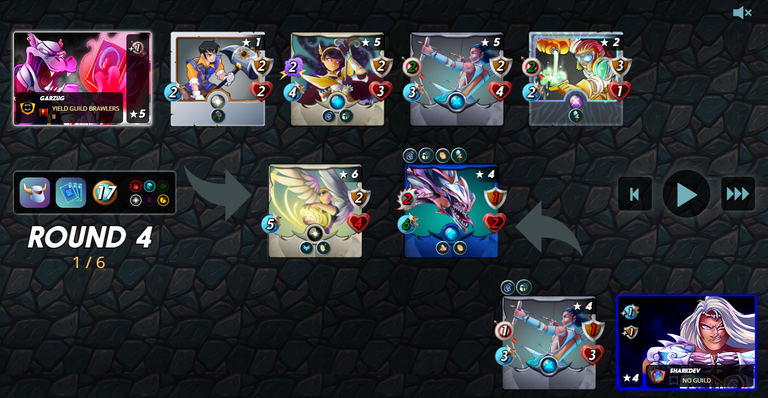 During round four, I was sure that I would be victorious as my opponent didn't have the required firepower to take down my team. Soon after my Time Mage finished off the Diemonshark, and then it was just a formality to finish off the ranged card that couldn't attack anymore.
Did your strategy work? What will you try differently next time
My strategy for this match worked great. I came out victorious. I might have swapped out my Xenith Archer for another two mana point magic dealer. But in this match, it wasn't necessary.
Do you like the Time Mage? Why or why not?
It's a great card that I use very often. Both slow and rust abilities can seriously alter the game.

You can see the whole fight by clicking on the image below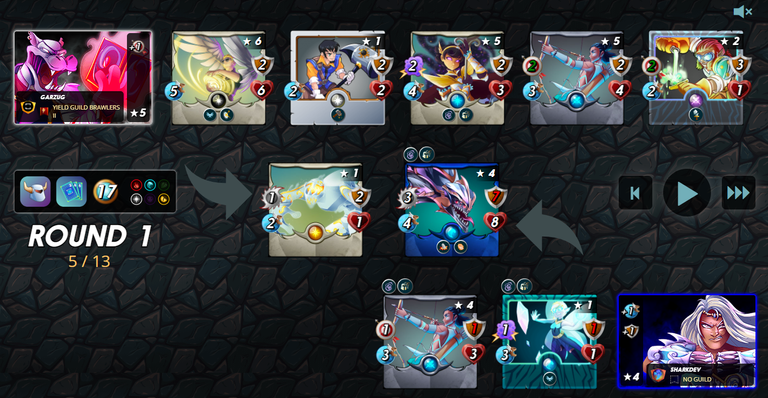 ---
---