SHARE YOUR BATTLE Weekly Challenge! GRUND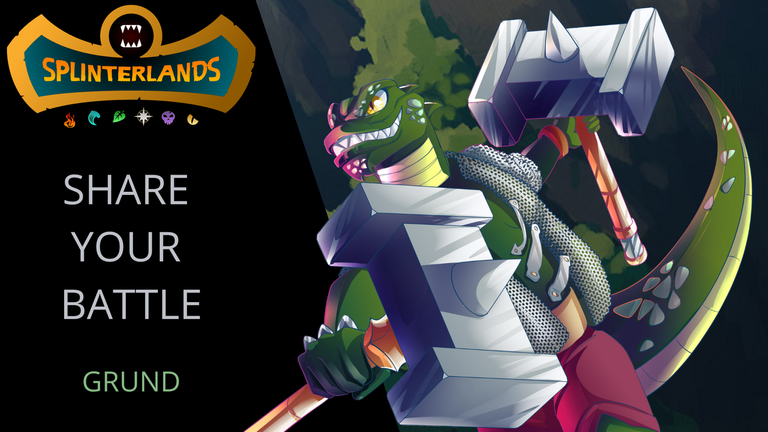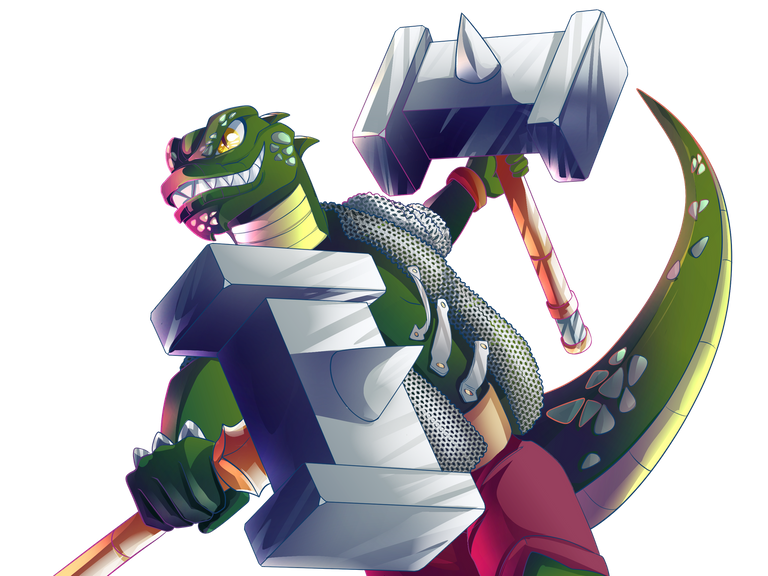 This week's Monster we have our focus on is one of the more powerful tanks/melee damage dealers from the Chaos Legion set, member of the Earth Splinter, namely Grund. He is really strong when paired with a summoner such as Immortalis who can grant him Magic Damage reduction, as well as when there is a taunt Monster in the backline which can draw away some of the damage which would otherwise be targeted at Grund. Having Grund survive as long as possible is of vital importance since his damage output is really impactful.
Now before we get into the stats discussion of Grund, let's have a sneak peek into his LORE
Wow, so it turns out Grund is a true hero and a sworn defender of Praetoria who is on a mission to bash some Chaos Legion skulls. That's truly commendable.

Alright, we've got some idea of what Grund is, after glancing at his lore. Let us have a look at his stats and abilities at different key levels now.
Grund is an Epic Monster. At level 1 he has 3 Melee Attack, 3 Speed, 0 Armor and 10 Health but most importantly he starts off with the Double-Strike ability (Monster attacks twice each round). This ability is really strong on any Monster and Grund does not make an exception.
At level 3 he gains an additional point in the Melee Attack department for a total of 4 Melee Attack.
At level 4 he gains his second ability - as mentioned in the intro - Trample (When a Monster with Trample hits and kills its target, it will perform another attack on the next Monster on the enemy Team). Trample is really strong when paired with Double-Strike for sure.
Finally, maxed out at level 6 he has 4 Melee Attack, 3 Speed, 3 Armor and 13 Health. He also gains its 3rd ability - Cripple (Each time an enemy is hit by a Monster with Cripple it loses one max health) which also is very useful for a Monster with the ability kit Grund has.

Now that we know what the card does (or doesn't do) at the different levels of play, let us have a look at the battle I have chosen to showcase.
<>>>>>>>>>>>>>>>>>>>>>>>>>>>>>>>>>>>>BATTLE<<<<<<<<<<<<<<<<<<<<<<<<<<<<<<<<<<<<<<>
The line-up of the Battle and the Ruleset: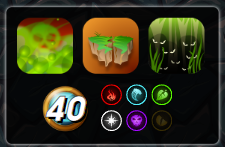 The rulesets for this battle are Noxious Fumes (All Monsters start the battle Poisoned), Earthquake (Non-flying Monsters take 2 Melee damage at the end of each round), Super Sneak (All Melee attack Monsters have the Sneak ability). The Mana budget is 40, and the available splinters are all but Dragon. I will play Earth, of course, as I want to showcase our protagonist, and the mana budget of 40 I will have to carefully choose my line-up to fit the rulesets and the mana constraint.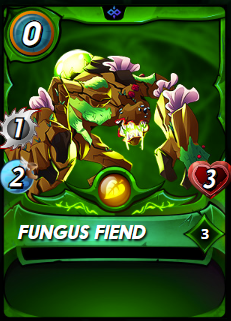 First in the line-up is.. Fungus Fiend. Why Fungus Fiend you may ask - well I have spent the budget on the rest of the team and I have 1 open spot so the usual 0-mana Monster is going at the front this time due to the two rulesets which will just wreck it, so I think it will be a good idea if it can take some damage instead of the Pelacor Mercenary in the first round.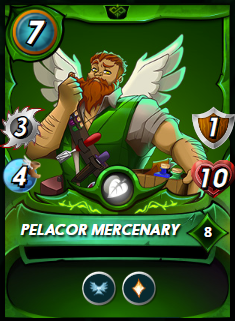 Following immediately after the Fungus Fiend is the Pelacor Mercenary. This Monster is a great tank, especially for this battle in particular as it has Flying (Has an increased chance of evading Melee or Ranged attacks from Monsters who do not have the Flying ability) which also makes it immune to Earthquake and Heal (Restores a portion of the Monster's health each round). The only downfall of the Pelacor Mercenary is that it is susceptible to Magic Damage but that can now be fixed thanks to Immortalis.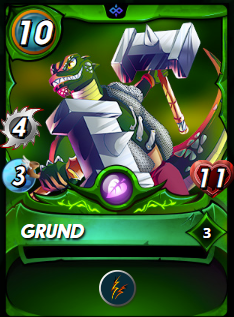 The 3rd place in the line-up goes to our protagonist - Grund. I have him here for the sole reason that he can actually attack from this spot in this battle thanks to the Supersneak ruleset. I expect him to wreak havoc in the enemy backline. We will see how it goes.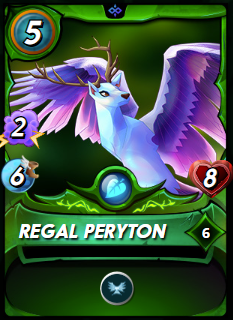 The 4th spot is for the Regal Peryton. I'm using it this battle due to its Flying ability and not a bad amount of health.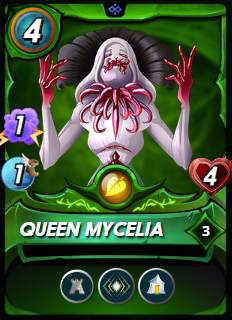 5th in the line-up is Queen Mycelia herself (someone has to control the Mycelic things we have in our team after all). Queen Mycelia is probably one of the best support Monsters in the game (if not the best) with her Protect (All friendly Monsters gain +2 Armor), Amplify (Increases Magic Reflect, Return Fire, and Thorns damage to all enemy monsters by 1), and Triage (Heals the friendly back-line Monster that has taken the most damage) abilities. You can never go wrong with including her in your line-up unless the rule sets render her abilities useless.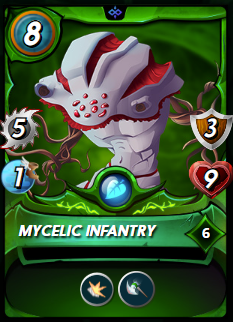 Last but definitely not least is the Mycelic Infantry. It is great for the Supersneak ruleset as it can take a fair bit of pounding, plus it also takes less damage from Earthquake thanks to its Shield ability. Hopefully it will survive longer and be of great help to its team.

It is time for a quick round by round analysis:
The Summoner I am going with for the battle is, as you might have already guessed, Immortalis. I like him a lot and I have found myself using him quite often ever since he got released into the wild. In this particular battle his life debuff of -1 to the enemy team will play an important role due to the constant damage coming in from both rulesets. The fact that he also provides the Shatter ability to my whole team as well as Void is also a great added benefit. My opponent, on the other hand, has decided to go with a level 6 Kelya. Let's see who is going to come on top in this battle.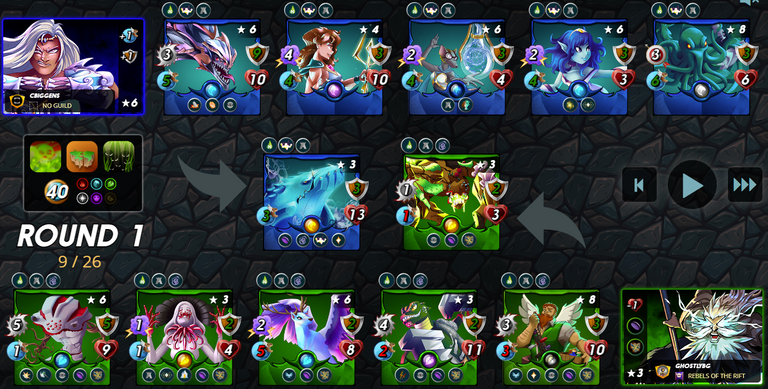 After 1 round, my Fungus Fiend has expectedly perished while the enemy has not lost any Monsters yet. Bear in mind that these screenshots are taken before Earthquake and Noxious Fumes take effect for the round, so this means that the enemy Kulu Swimhunter is a dead squid.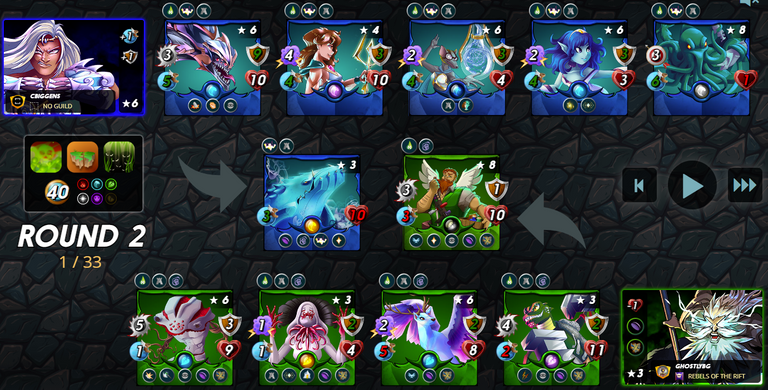 Round 3 - I have not lost anything during the last round while the enemy River Nymph has been stomped by Grum. However, Queen Mycellia and the enemy Venari Wavesmith will not be able to participate in this round as they will also get killed by the rulesets.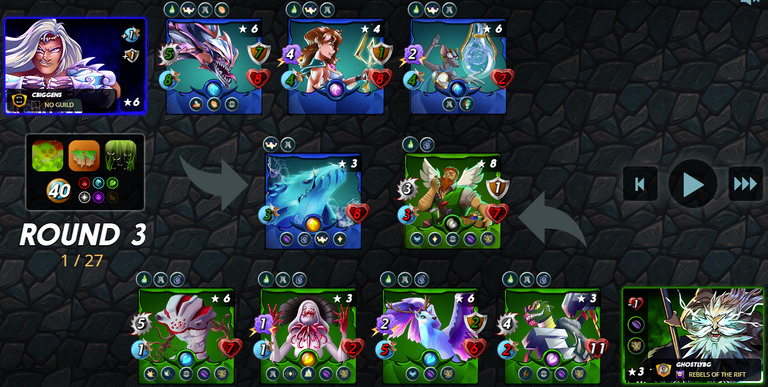 It's Round 4 and the enemy is only left with a cleansed Bakjeera (it is not affected by the Noxious Fumes) and a very angry Diemonshark. The battle is far from over though. It is not currently clear who is going to win.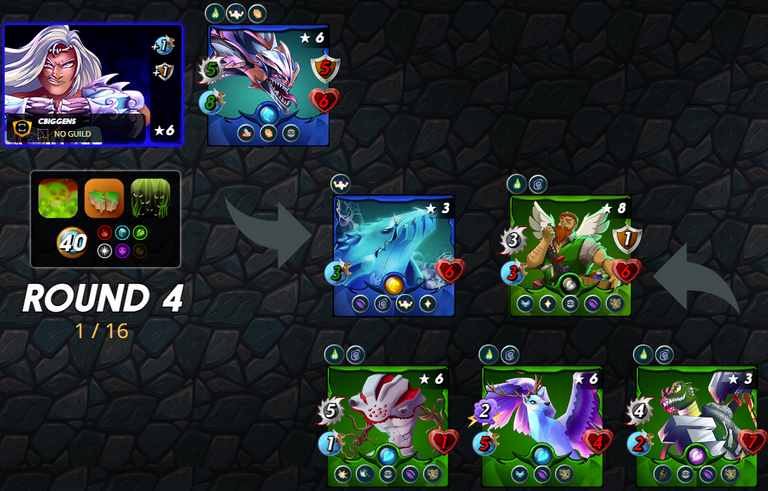 Round 5 is about to start and my Regal Peryton will join my Mycelic Slipspawn in its trip to the afterlife. The enemy Monsters will persevere for now.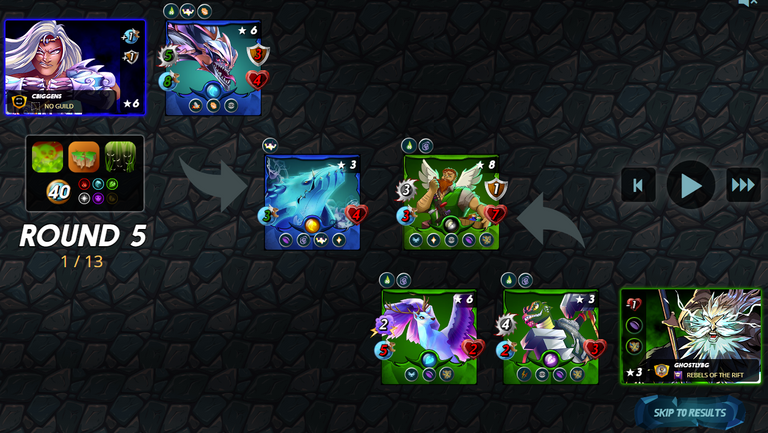 Round 6 - its my Pelacor Mercenary against the enemy Bakjeera, as the Diemonshark will not survive the incoming round of Noxious Fumes.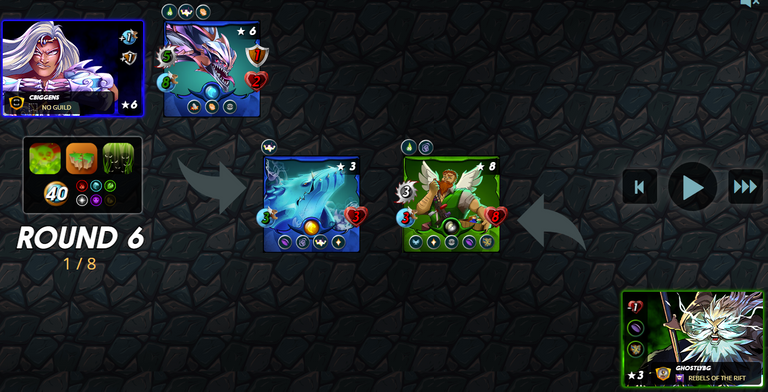 Round 7 - the enemy Bakjeera is holding on with its last fin to edge of the abyss, however, it is a goner, since it is about to die to the incoming Earthquake. An interesting battle overall and a nice win for my resilient team.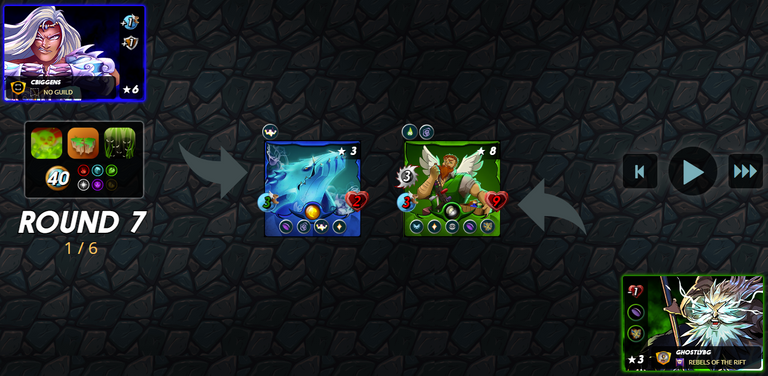 While my victory seemed relatively close, Splintertools.io actually shows that I had a.... 93% chance to win, lol! I would not have guessed that my chance of winning was that high judging by the way the battle went.



Grund is a great Tank/Damage Dealer for the Earth Splinter. I think it is a must-have Monster for any Earth Splinter lover, however, he comes at a hefty price of $1.47 per BCX but still I really think he is worth owning and leveling up.
Over and Out,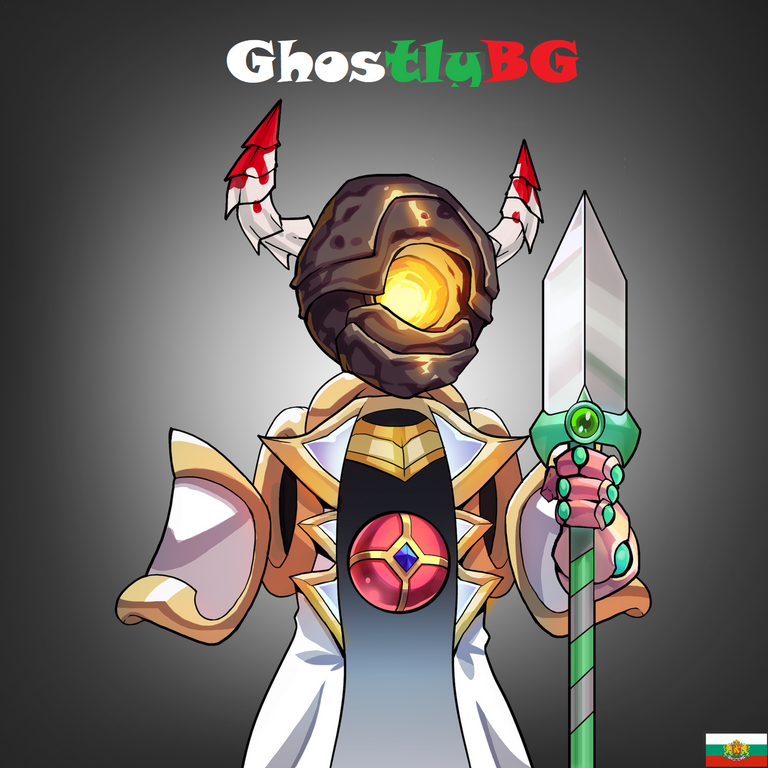 Referral


---
---