SHARE YOUR BATTLE Weekly Challenge! NERISSA TRIDAWN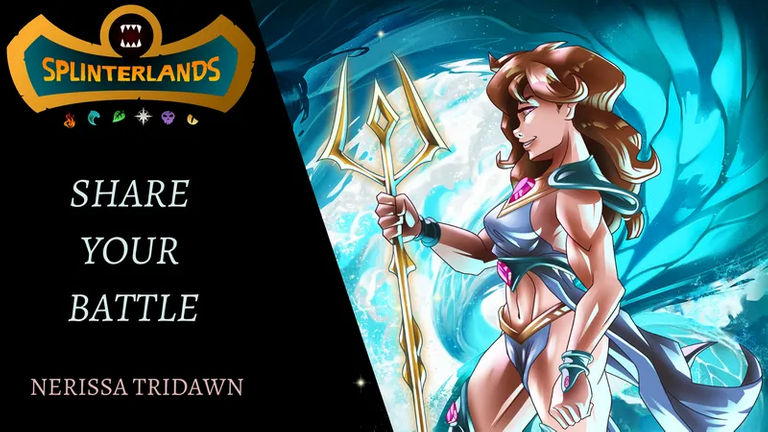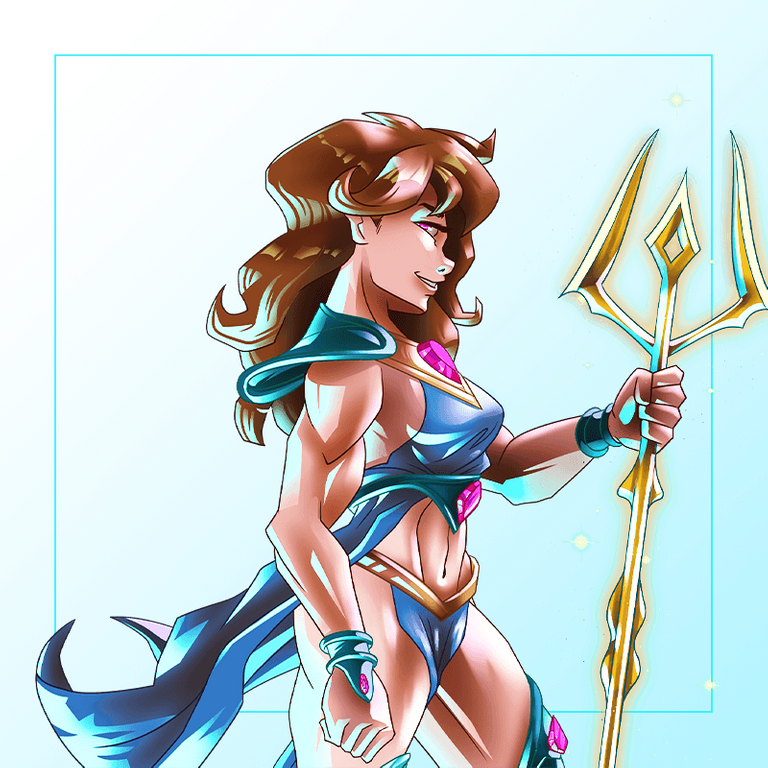 Another week, another share your battle challenge. This time we are tasked to play a battle with one of the members of the Water Splinter - Nerissa Tridawn. It is an epic Magic Attack Monster and it is actually one of my favorite casters in the game. I like it a lot for its very decent damage and large health pool. I find it pairs very well together with another caster superstar from the Water Splinter - Djinn Oshannus, so together they form a tough caster duo.
Now before getting into the stats discussion of the Monster, let's have a sneak peek into its LORE
So, Neriss Tridawn is a noble warrior who has vowed to protect Praetoria from the blight and evil spread by the Chaos Legion. That's very exciting, we rarely get to write about actual superheroes basically.


Alright, we've got some idea of what Nerissa Tridawn is, after glancing at its lore. Let us now have a look at its stats and abilities at different key levels.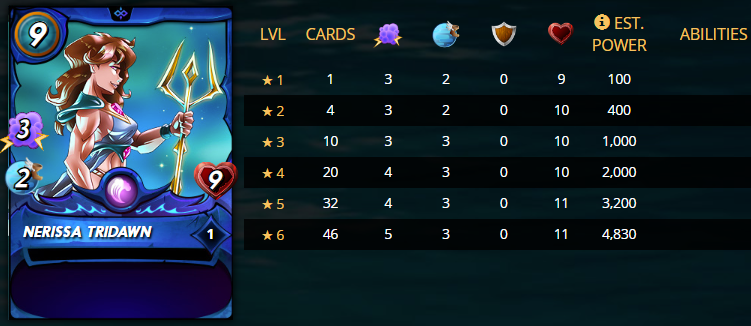 What is noticeable about Nerissa Tridawn at first sight is that it does not have any abilities.. at all. That's is a bit odd for an epic Monster, however, what she does not have in terms of abilities is actually compensated by her beefy stats.
At level 1 it has 3 Magic Attack, 2 Speed, 0 Armor and 9 Health for a total of 9 mana.
At level 2 it gains an additional HP for a total of 10.
At level 3 it gains an additional point in Speed for a total of 3.
At level 4 it gains an additional point in Magic Attack for a total of 4, which is getting its damage output to a pretty good level at this point.
Finally maxed out at level 6 it has 5 Magic Attack, 3 Speed, 0 Armor, 11 Health. 5 Magic Attack is great unless the opponent has the Forcefield (the Monster takes only 1 damage from attacks with power 5+) ability. Then it is definitely detrimental, so I could even argue that keeping her at level 5 might be the better option, especially if you also want to save some money on those extra 14 BCX.

Now that we know what the card does (or doesn't do) at the different levels of play, let us have a look at the battle I have chosen to showcase.
<>>>>>>>>>>>>>>>>>>>>>>>>>>>>>>>>>>>>BATTLE<<<<<<<<<<<<<<<<<<<<<<<<<<<<<<<<<<<<<<>
The line-up of the Battle and the Ruleset:

The ruleset for this battle is Unprotected (Monsters do not have any armor and do not get armor from Abilities or Summoner Buffs). The mana budget is 44 which is a fairly decent amount but still not enough for me to be able to play absolutely any Monsters I would like to. Four Slinters are available - Water, Life, Death and Dragon. Even though I can showcase Nerissa Tridawn using the Dragon Splinter as well, I've decided to be traditional and go with the Water Splinter for this battle.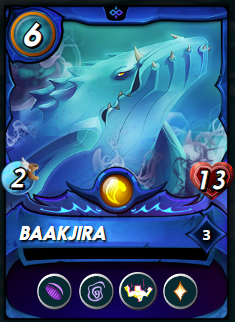 First in the line-up is Baakjira. The reason for that is that I want something beefier as a main tank which will not only have a decent chance against potential magic spam but also slow the enemy team. Not the mention it also has a Heal ability.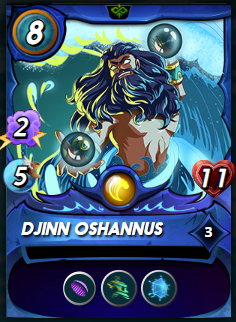 The second position goes to my favorite legendary card - Djinn Oshannus. I've got it here to soak potential frontal magic damage. It is also really fast, has a chance to dodge Magic attacks pointed at it, and takes reduced damage from Magic attacks that do hit it. It is a really well-rounded card..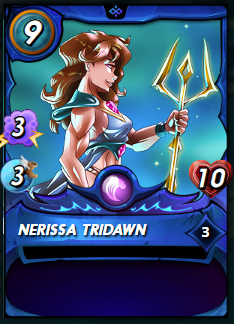 The 3rd spot is for this week's protagonist - Nerissa Tridawn. As I have already mentioned, Nerissa has been one of my favorite Water casters ever since I laid my eyes on her even though I still need to level her to level 5. It's work in progress so I will get there soon.. I hope. Anyhow she's a potent caster with a large body so she does take a fair amount of beating which is exactly what we need in this battle or in any battle really.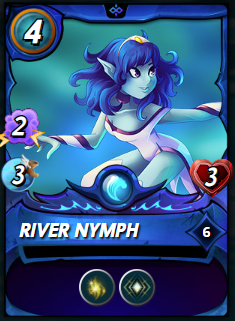 Following immediately after is the River Nymph. Frankly said I have it here in the hopes for it to survive as long as possible but it is very likely to be the first to fall to any enemy Opportunity Strike damage.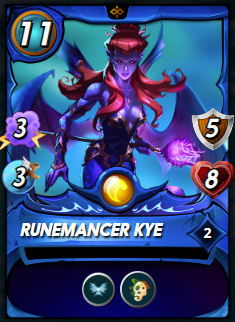 The 5th spot goes to the Monster I expect to contribute a lot in this battle. Runemancer Kye is one of the most powerful legendary Monsters we've seen so far in the Riftwatcher set specifically due to her Lifesteal ability paired with 3 Magic Attack. It has the potential to stack tons of health points give enough time to work.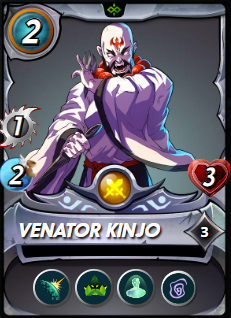 Last in the line-up I have Venator Kinjo. I have added it to the line-up just because I had 2 mana available and thought it was a good idea to add even more slow into the mix.

It is time for a quick round by round analysis:
So the Summoner I am going with for this battle is my very own Kelya. I have her at level 6 so she's not a hard pick for my gold-level battles. My enemy is rocking a level 3 Quix, so this basically means that the Summoner abilities are totally neutralized - I have no shield from Kelya due to the ruleset, and my +1 Speed is negated by the enemy's -1 Speed, however, I don't have any Ranged Attackers so the enemy's -1 Ranged Attack Damage is also not applicable to this battle.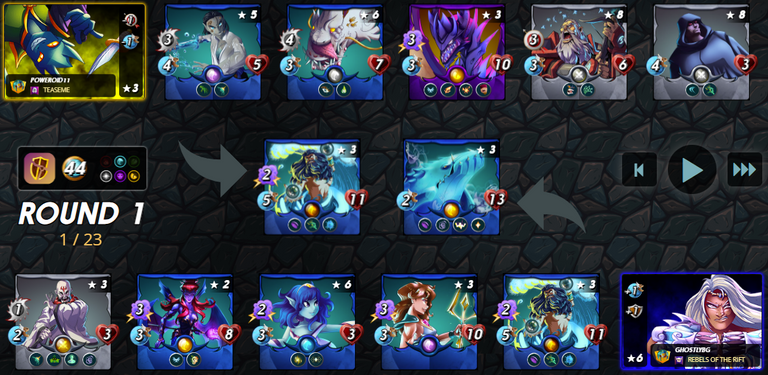 After 1 round both "tanks" are still standing which is actually expected as they are both beefy tanks. I have lost my River Nymph to the enemy Deeplurker.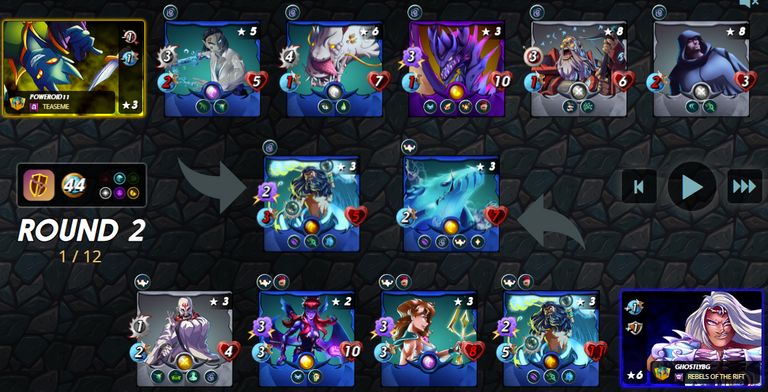 At the start of Round 3 the enemy Djinn Oshannus is about to die, no other Monsters have perished.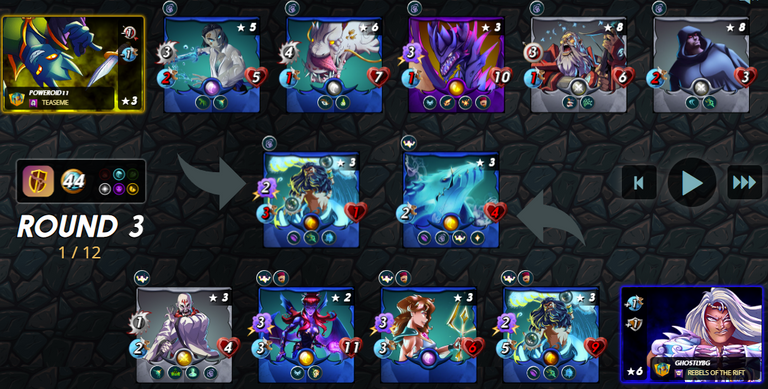 Round 4 is here - the enemy Djinn Oshannus is down, as well as their Tide Biter. My Baakjira also seems to be on its way to the afterlife.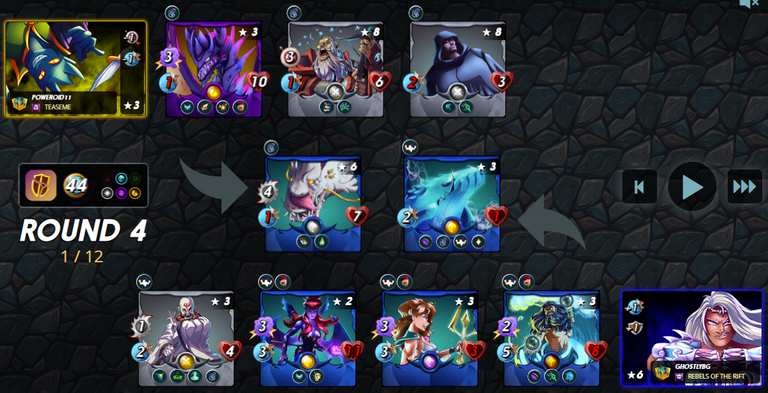 Round 5 - the Deeplurker and Baakjira are no more. However, it is becoming increasingly obvious that I am very likely to be the winner of this battle.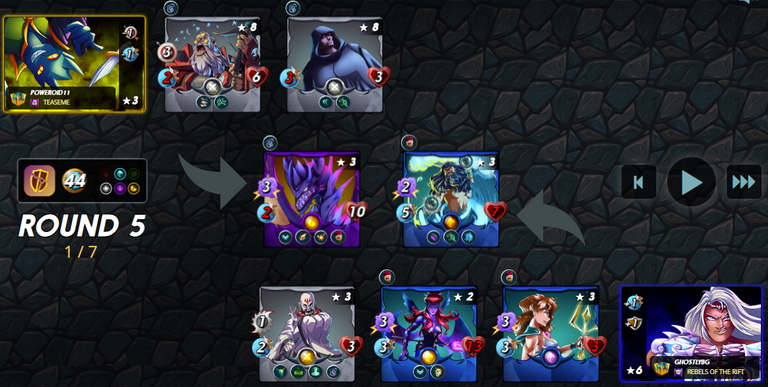 Round 6 - the enemy Chaos Dragon is 1 hit away from dying and Oshannus is about to deliver it as it is the fastest Monster on the board.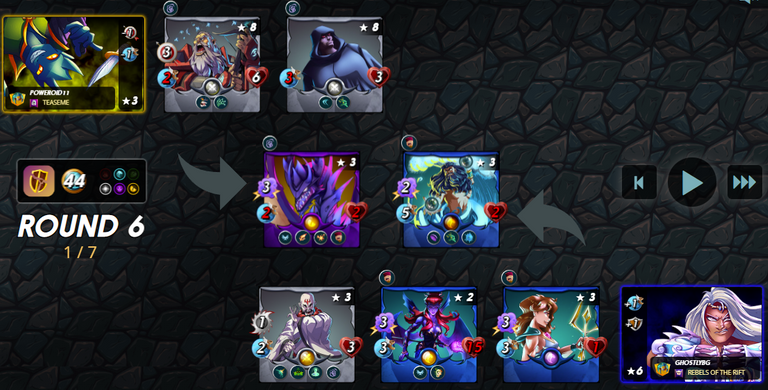 Last Round - Round 7 - All that is left for my team is to take down the enemy Chaos Agent. It was an action-packed battle overall.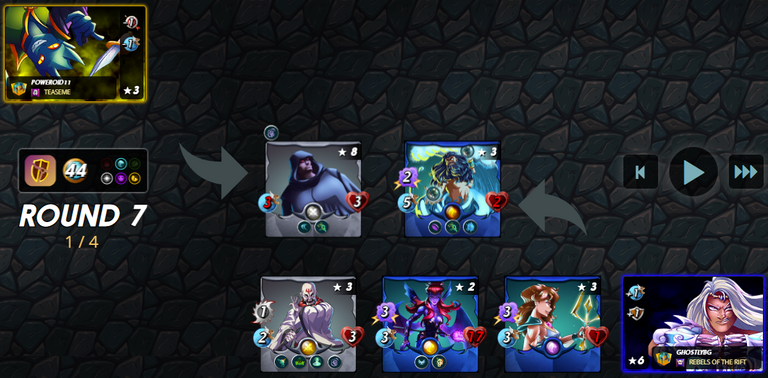 Nerissa Tridawn is a great Magic Attack Monster for the Water Splinter. The thing with it is that if you want to maximize its damage output you would need her at at least level 4 for 4 Magic Attack, however, that does not mean that it is not useful even at level 1, just a bit less so. It is rather pricey right now at $1.64 per BCX but I think it is really worth considering getting copies of it whenever you can.
Over and Out,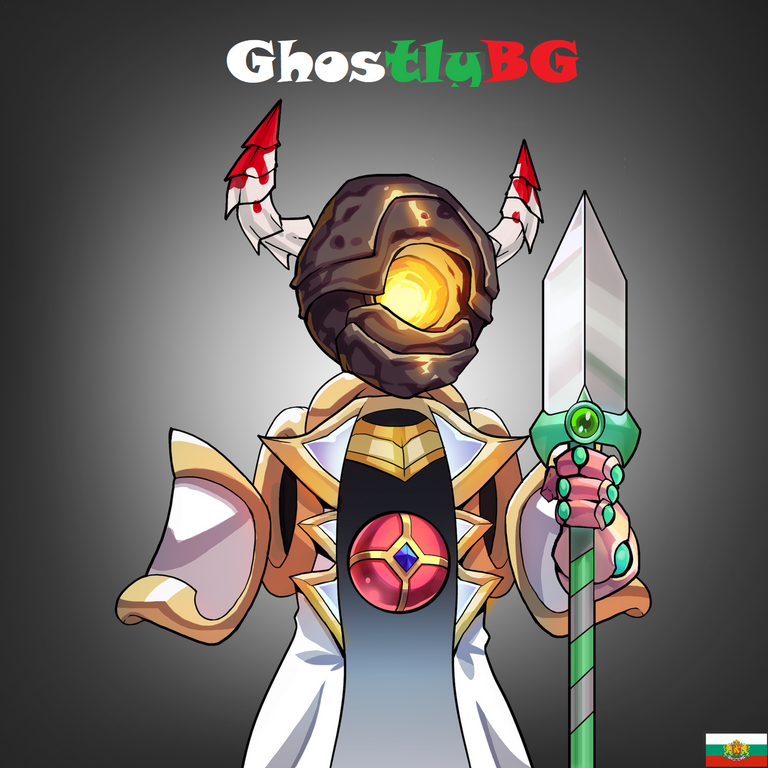 Referral


---
---