This week in Splinterlands - Immortalis dropped; Runi in-game portraits; DEC-B proposal now live for voting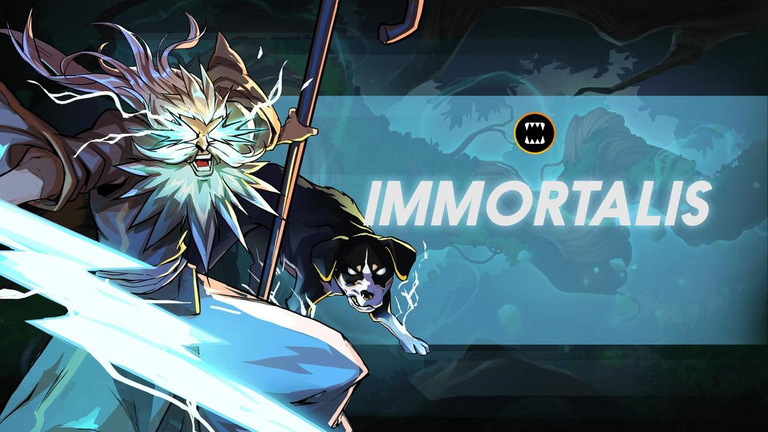 After the team took their deserved break for the holidays, they are back at it again today with the first maintenance for the year and the next Chaos Legion Legendary Summoner airdrop - Immortalis (Earth Splinter).

Before looking at his abilities, let's see how lucky I was with the airdrop: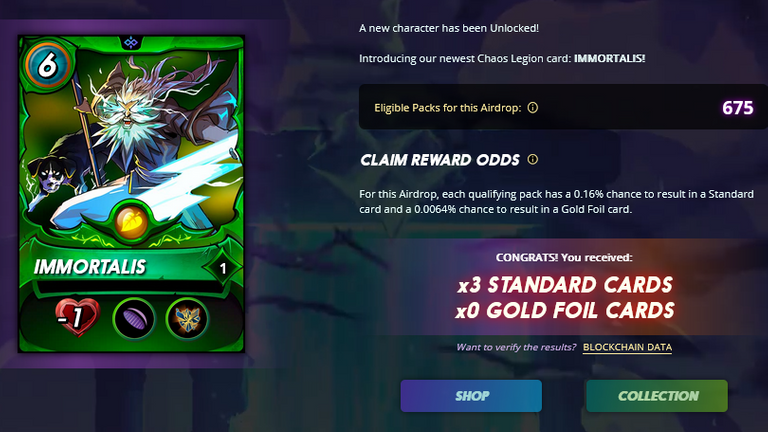 3 RFs for 675 packs on my alt account is not bad at all actually. And I got 0 on the 258 packs bought on my main account but I don't normally get anything there anyway, so I'm pleased with the results. I might get a GF airdrop next time... who knows.. 😄

Now that we have this out of the way, let's finally have a look at the abilities: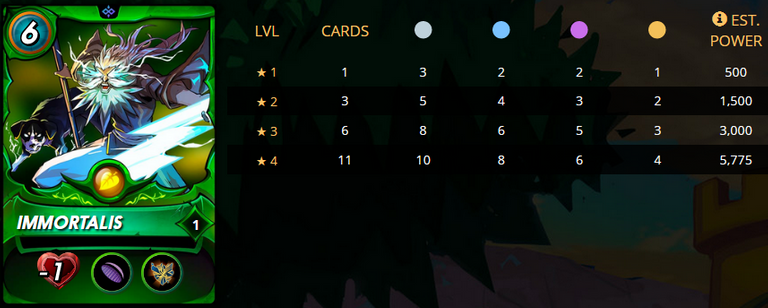 He actually has an interesting set of abilities, considering the fact that he starts off with an actual debuff and it's not a Death Summoner. He removes 1 HP from all enemy Monsters. His second ability is providing all friendly Monsters with Void (Attack damage (from Magic Attacks) gets halved (rounded up), except attack 1 which deals 0 damage) which is obviously really strong against Magic spam line-ups, and last but not least - he also provides all friendly Monsters with the Shatter ability (Target's armor is destroyed when hit by an attack from Monsters with Shatter).

So, with abilities like these one thing is obvious straight away - this is no Kitty, Yodin and Lama, and the days of getting Summoners like those are probably long behind us. He is not "OP, OP" but I think he can actually hold his ground against some of the current meta strategies, specifically those heavily reliant on shield buffs in conjunction with Magic Attack Monsters, for instance line-ups with Grandmaster Rathe, Obsidian + Queen Mycelia, or Tarsa/Lux Vega + Venari Armorsmith + Magic Spam (Djinn Oshannus, Nerissa Tridawn, Kye). Another potential use for him is the fact that Void by itself can bolster some pretty strong Tank Monster whose weakness currently is that they are really susceptible to Magic Damage such as: Mycelic Infantry, Grund, Pelacor Mercenary, Arkemis the Bear and a few wild ones.

Alright, enough talking, let's have a look at a BATTLE I had with him on my alt account in Silver: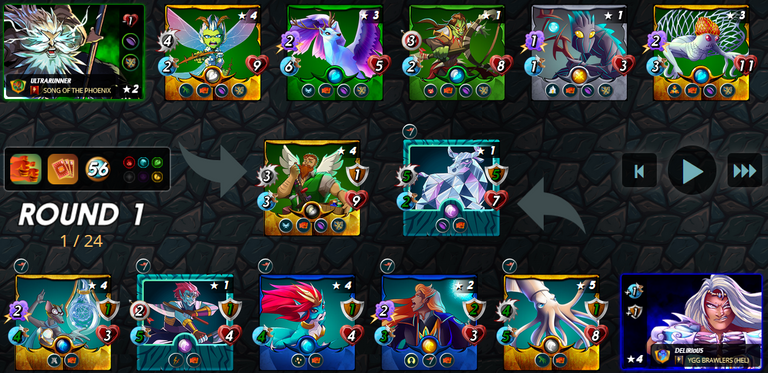 My opponent has two Magic Attackers + the aforementioned Venari Armorsmith and Kelya, so I think it is a good opportunity to test how Immortalis does against such armor-heavy line-ups with a pinch of Magic Damage in them.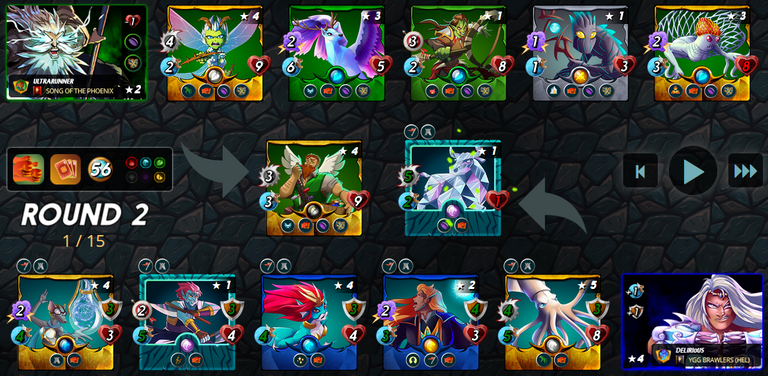 After 1 Round I managed to shatter the Armor of the enemy Torhilo immediately, take it down, it got resurrected and its armored shattered for a 2nd time, so it is basically just about to die at the beginning of R2.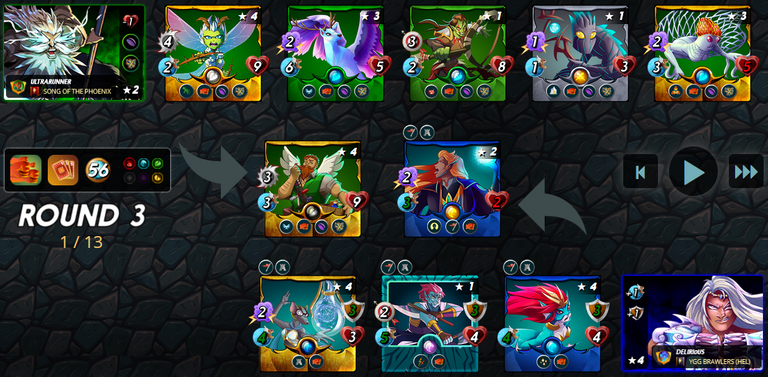 Round 3 is here and it is obvious that I am winning this battle easily. Immortalis actually dealt very efficiently with the enemy line-up in this case. Hopefully I will get to use him successfully more often than not. As I said, it has its niche but it is nowhere near the power level of the Untamed Superstar Legendary Summoners and that is a good thing.

On other non-related news, we also get to finally use our Runi as in-game portraits which is actually pretty cool. Here's what mine looks like: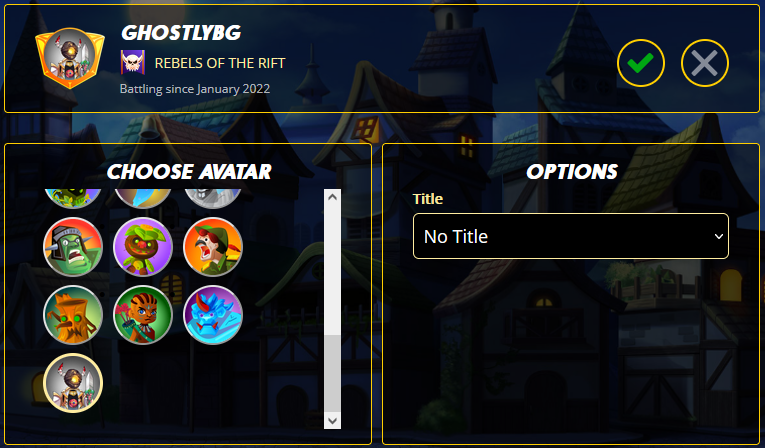 I think now that we have some sort of customization for these avatars that they could probably make them a bit larger so we can actually see what the Runi look like but I guess such changes could be made if/when we get stuff such as the Trophy Room Weirdbeard has mentioned several time already.

Last but not least - the DEC-B proposal has been put up for voting and considering the fact that they have made DEC-B soulbound, based on a quick pool they had last night, I am now fine with this proposal and have voted in favor of it with all my 21,000 SPS on my main account, and 1700 SPS on my alt, yeah, I am a small fish in this pond but hey, I still have the right to express my "feelings", right?
Here's how the proposal is doing right now:


I thought that the soulbound thingy would make the whole thing pass with flying colors but it might actually be a close call. We will see how it goes.
Over and Out,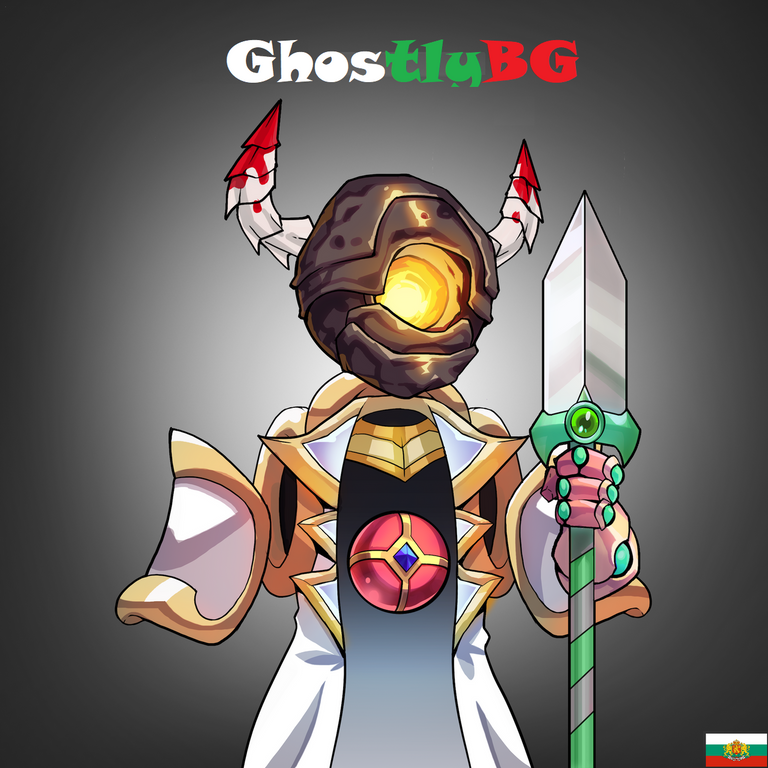 ---
---