This week in Splinterlands... My 1-year Anniversary playing SPL; All of the new Soul-Bound Reward Cards released on the Mav. Test server; 3 Rulesets in Gold+ battles and 2 new Rulesets...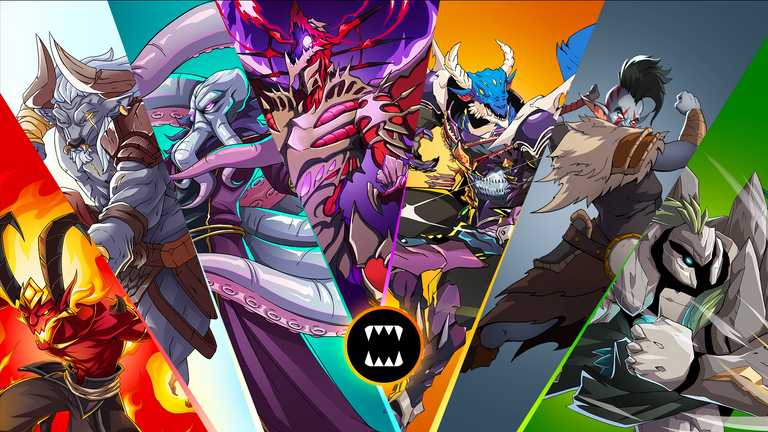 I will begin this week's "newsletter" with my personal 1-year anniversary playing Splinterlands (01/26/2022) as evident by the welcome e-mail I've managed to dug up below: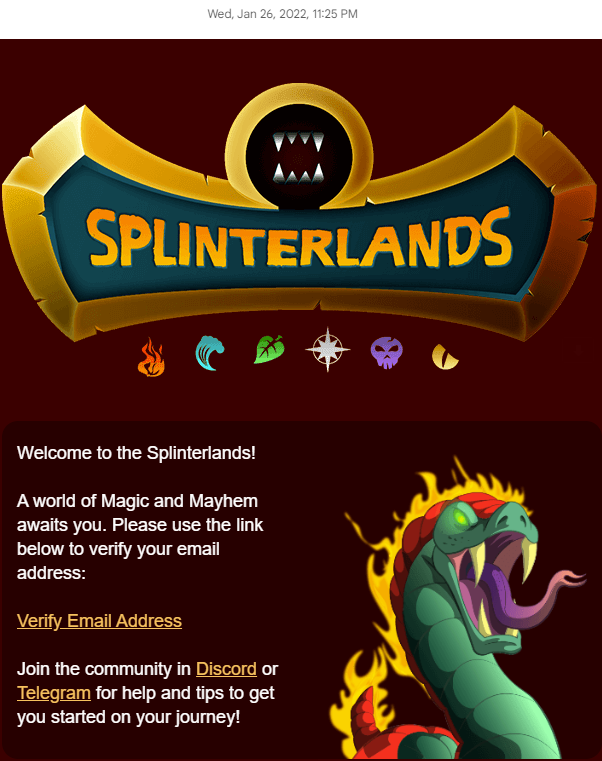 People say that time flies when you are having fun and that is definitely a fact when it comes to Splinterlands. I started from the absolute zero, getting wrecked left and right by the "bane" of Bronze league or what I quickly found were some pretty nasty bots. 😁 We all know them and absolutely "love" them, and I won't lie it was really tough to get over that hurdle at first. But since such obstacles motivate me even more to do better, that was what I did. I watched a ton of videos on youtube, discovered basically all of the cool content creators in the space, went to twitch, started watching the live streams there - even finally got to use Discord on a daily basis to read the SPL chat. Last but definitely not least, I also discovered PeakD (thanks to
@stever82
) and started my blogging journey.
And here is my first POST in which I shared my excitement about what happened to me during the first week of playing SPL and also a bit of my gaming background, so check it out if you are curious about that:

At first I was renting heavily but also buying packs off the shop whenever I had the funds to do so. Overtime I started to move a lot of my other crypto assets into the game because I enjoyed playing it a lot and I wanted to grow my account, and get to higher leagues. My initial goal was to level all my cards to a decent Silver level but by the time I was done with that, the new reward system was out, so I felt the need to keep progressing even further. I was probably one of the few people who were really happy about the fact that the card prices and pack prices were on a constant downtrend and suffering crashes here and there because after moving all of my crypto into SPL, I was back to using my hard-earned money to grow my collection. When you bring outside money in there is nothing better than low prices, of course.😁 So here I am one year later with an almost completed gold-level CL collection and a lot of decently leveled RW cards. I get into Diamond II with it every season. I also play an alt account (yes, I really DO play it 😇) with mostly silver-level GF CL/RW cards, and I regularly get into Gold with it. Here is the current value of my collection:

Yes, I have probably lost some value along the way since I was basically buying packs with credits at first (before I knew better and before DEC dropped below peg) but I feel that time will be our best friend and along with the team (who are doing great work actually), we will get to a point in the future when all this effort will be worth it. By the way, my rentals are so low because I also delegate whatever I can to an IRL friend of mine I got to play the game a couple of months ago, and to a few guildies. Shout out to my guild "Rebels of the Rift". I have been together with the guys for almost an year now as well so it's been really cool to be in a team even though the game is currently single-player oriented. To sum it up - I am here to stay and I am definitely looking forward to all the cool stuff that is yet to come in this year and the years to come. The only thing I would change if it were in my power would be to shut down high-level bots as much as possible but hey, the new rulesets we're gonna discuss in a few minutes might actually, at least temporarily, lower their win rates a bit.
P.S. I almost forgot I also have some other stuff in the game (+2 Runi, and the license is 1/2 because its purchase was a joint-venture with a good friend of mine 😎):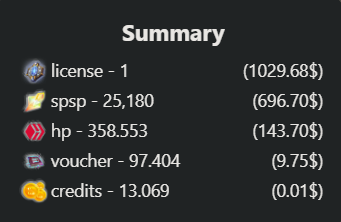 Right, now that we got the nostalgic/optimistic stuff out of the way, let's get to the current really exciting news to talk about and that is namely the 43 new Soul-Bound Reward cards which have been released into the wild today. Note that the stats of these cards are not yet final and are subject to change but I highly doubt most of them will not remain the same, and if they really don't, at least we have some eye-candy to look at.
Let us begin with the Legendary Monsters: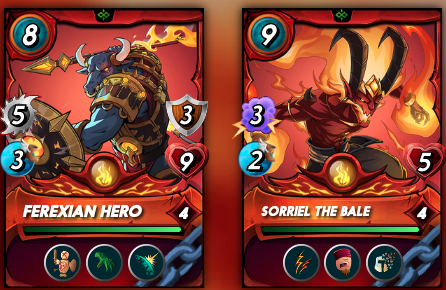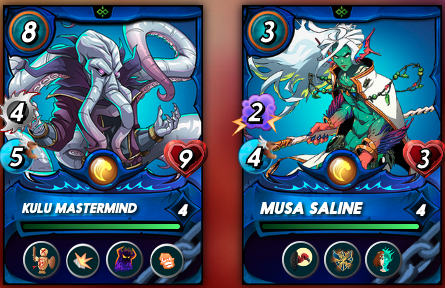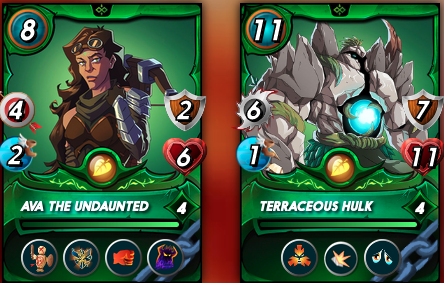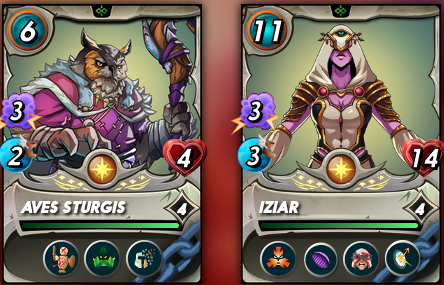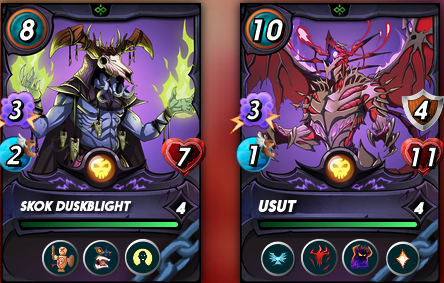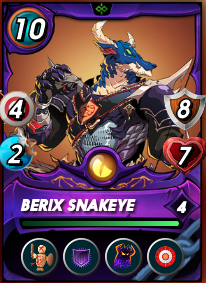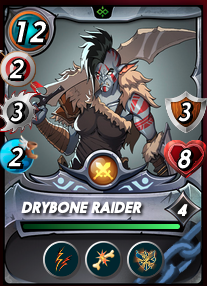 Such big card "dumps" are generally a lot of info to process in such a short period of time, and it always takes a while when they are actually released for the meta to settle and then you can really tell which the best cards are but at first sight I think the cards I really like out of these are - the neutral Drybone Raider, Death - Usut, Life - Iziar and Ferexian Hero for Fire. I'm sure some of the rest will prove me wrong for ignoring them now but as I've already said that's how things normally go in TCGs. By the way, in tems of artwork, they are all great. No complaints on that front.

Okay, now that we've stared in awe at the Legendaries enough, let's have a look at the new Epics: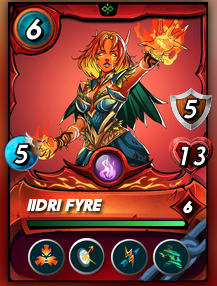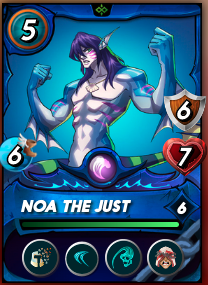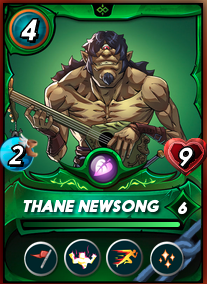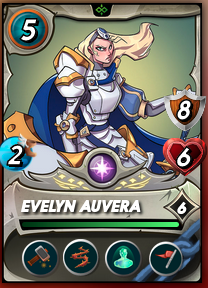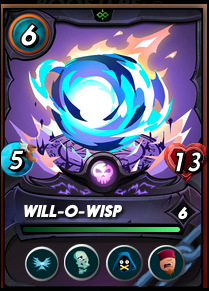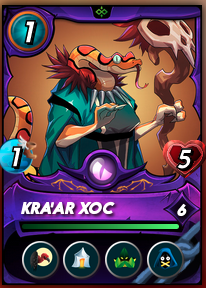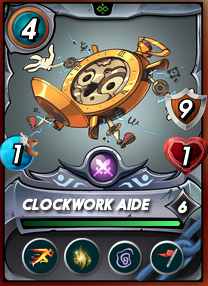 So as far as the Epic Monsters go, we can definitely see a pattern here. They are all with 0 Attack (however, this can be changed by the new Weapons Training abilitiy) and offer very sought-after buffs/debuffs. Idri Fyre for the Fire Splinter and Thane Newsong seem to be my current favorites but all of them do seem pretty great, so I am sure all of them will make their way into the decks of people (as soon as they get lucky enough to get them from chests and level them up eventually).



Next on the list are the Rare Monsters: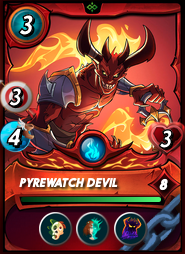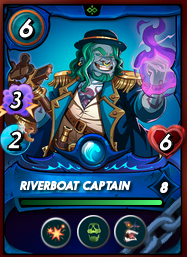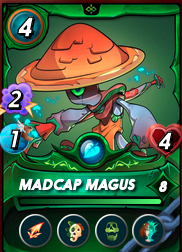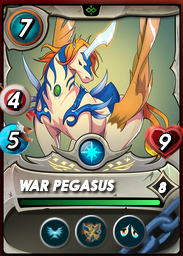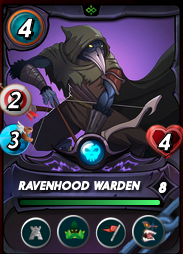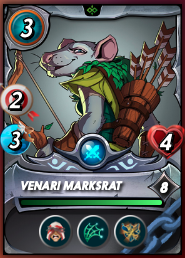 Well, no Rare Dragon card it seems, and of the rest of the pack, I think my current favorites are Madcap Magus (cause shrooms ofc 😁) and Venari Marksrat - seems like a very potent archer for the mana cost, especially with the new Martyr ability at level 1. War Pegasus also seems pretty decent.

Now for the Common Monsters: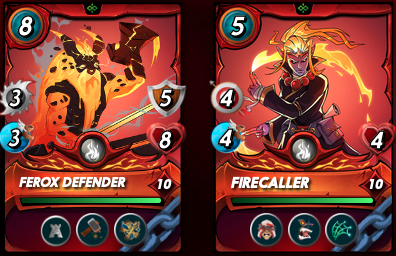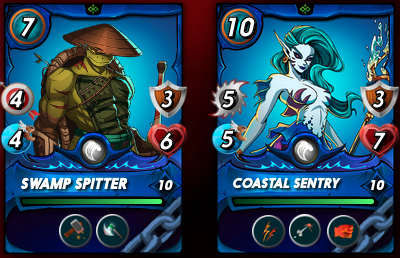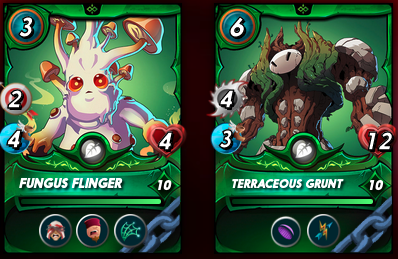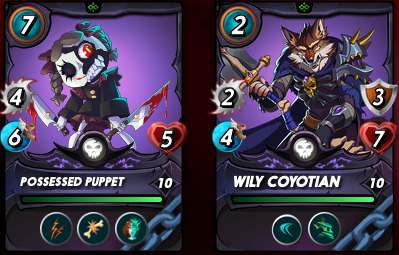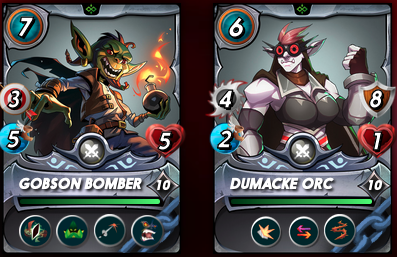 No Dragon Monsters in the Common section either, however, there are some very nice additions here as well. Coastal Sentry paired with Possibilus spells trouble for all foes, Fungus Flinger seems very dope (hey, The Last of Us TV show has started recently, don't blame me for liking fungi), all the rest can actually be very useful for specific rulesets but I just can't miss mentioning the artwork for the Possessed Puppet - straight out of a horror movie.

And last but not least, ah yes, the Summoners... I almost forgot about them.. not.. 😄 Here they are in their full glory:

You can see that they share a common theme and that is the Conscript Ability - they allow for the use of 1 Gladiator card in league matches, however, in brawls that means you can now use a total of 2 gladiator cards, which could be very useful (if you have the right gladiator cards, of course, and collecting them also takes a bit of time for sure). Their 2nd ability is different for each Splinter but for the cost of 6 mana, we will see if they prove useful or not. Note that these have to be collected from chests and cannot be bought on the market (that's the point of them being soul-bound while they are being printed) so it could prove to take quite a while until people start getting them to Gold/Diamond level. I think so far the Lama dude - Eternan Brune is my favorite, and -2 to Armor seems like a decent counter to Water at lower levels. Helios Matriarch and Lobb Lowland get honorable mention because Speed modification is always welcome in the current "Speed" meta.

Last but not least for today is the NEWS that starting tomorrow we are getting updates to the Battle Rilesets.
The most exciting part of the change is that up to three rulesets may be active at the same time in Gold league and higher ranked battles, as well as all Tournament and Guild Brawl battles. This changes EVERYTHING (lol), well, it might not be exactly everything, but it will make everyone reconsider most of their strategies at these levels and modes, and also make the bots malfunction for a bit (the longer, the better), so I am looking forward to reaping some Bot tears as soon as it goes live. 😁 Here are the chances of getting 1, 2, or 3 rulesets, as well as chances of getting the "Standard" ruleset in each league is shown below:
Bronze - 75% chance of 1 ruleset / 25% chance of "Standard" ruleset
Silver - 75% chance of 2 rulesets / 20% chance of 1 ruleset / 5% chance of "Standard" ruleset
Gold+ / Tournament / Brawl - 75% chance of 3 rulesets / 15% chance of 2 rulesets / 8% chance of 1 ruleset / 2% chance of "Standard" ruleset
They have also mentioned that they have reworked the methodology of the the way the rulesets are chosen, and they are no longer placed in different buckets, so a greater variety of combinations will be available now. Of course, they have made sure no rulesets which contradict one another can be chosen for the same battle.
Lastly, there are two new rulesets debuting tomorrow:
Going the Distance - Only Monsters with Ranged attack may be used.
Wands Out - Only Monsters with Magic attack may be used.
It was about time we got these rulesets, in my humble opinion.
Well this is it for now - yet another exciting week in the world of Splinterlands is upon us. Play More, Bot Less! <3
Over and Out,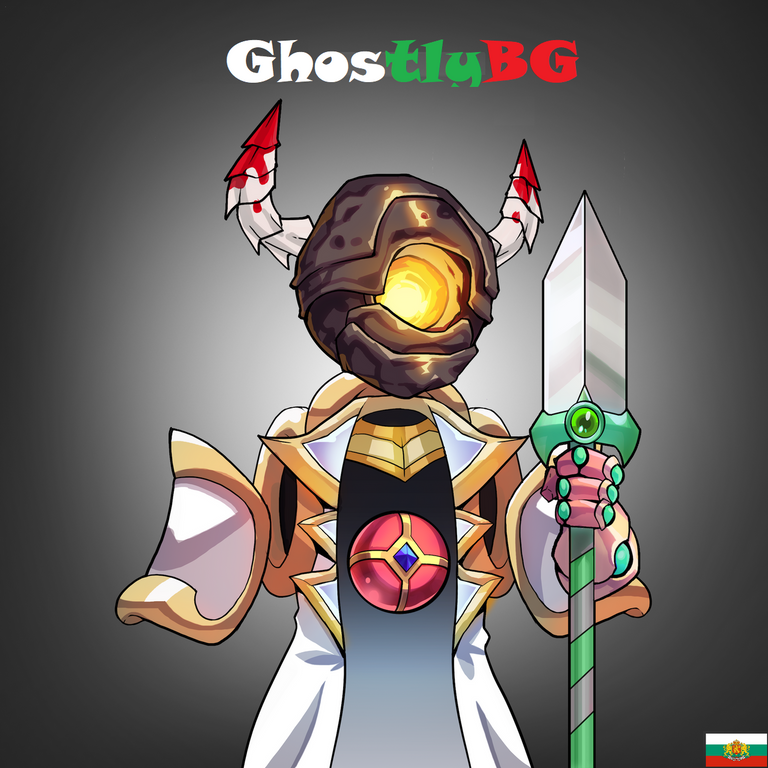 ---
---