[splinter-info] Delegating accounts? This will help you with the card distribution after the season!

A lot of people are delegating accounts (letting others players play them) and split the rewards at the end of each season. It can be tiresome (especially for accounts in Diamond and higher) to go through all the rewards that were obtained during the season.
That's why another command has been added to splinter-info: $reward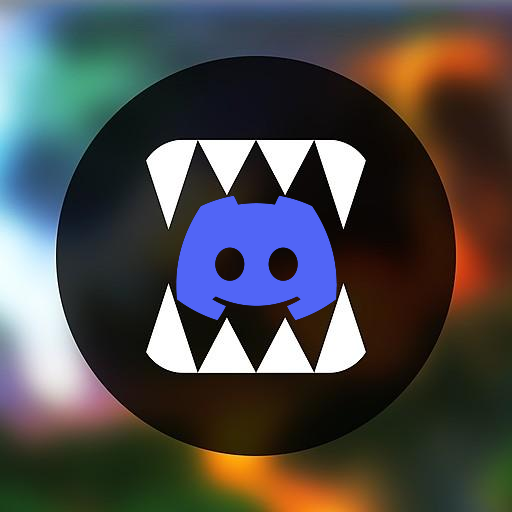 $rewards <username>
This command will give you an accumulated overview of every reward chest that has been opened during the last season.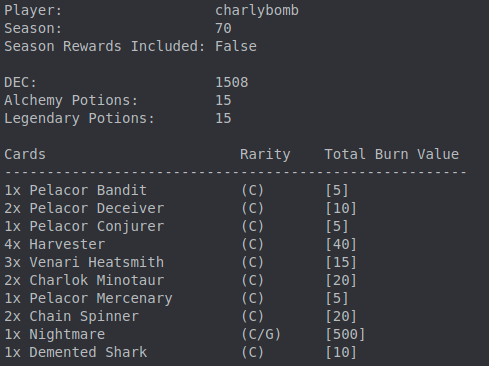 | | |
| --- | --- |
| Player | The players username |
| Season | The last season id |
| Season Rewards Included | Are the end of season rewards included in the accumulated results |
| DEC | All DEC earned from reward chests |
| Alchemy Potions | All Alchemy Potions earned from reward chests |
| Legendary Potions | All Legendary Potions earned from reward chests |
| Cards | All Cards earned from reward chests (more detailed below) |
There are some issues with the Splinterlands-Api when it comes to getting the end-of-season rewards. Sometimes they are not shown (even in peakmonsters it isn't visible), that's why the Season Rewards Included is added, to inform you if this is missing from the below results. Since the current season, you can check the end-of-season rewards in the game directly though.
The reward cards have their own table for better overview and are displayed as follows:
| | |
| --- | --- |
| Cards | Total amount of reward cards earned and name of the card |
| Rarity | (C)ommon, (R)are, (E)pic, (L)egendary, (G)old Foil |
| Total Burn Value | The burn value of the card multiplied by the amount of cards earned |
This tool should make the end-of-season distribution much faster. If you are just curious what you earned in the previous season, this tool is definitely for you.
How to integrate the bot into your Discord Server?
If you are an admin of a Discord Server and like to integrate splinter-info there, follow the below steps and you are ready to use it:
Create a new channel called splinter-info
Click here and choose the server you want to add the Discord Bot to (You need admin privileges to do so)
Authorize the bot to read and write messages
Use the bot as described above
Previous Posts
Future Features
Give guild information
Add table with conversion rates for DEC/Hive/Dollar
Add information for Gladiator Packs and Merrits
If you have any suggestions for future utilities, that this bot should have, please let me know!
---
If you haven't joined Splinterlands yet, don't miss out on the fun. Use my referral link and I'll set you up with a couple of cards to get you started.
---
---