Best Chaos Legion Cards on a Budget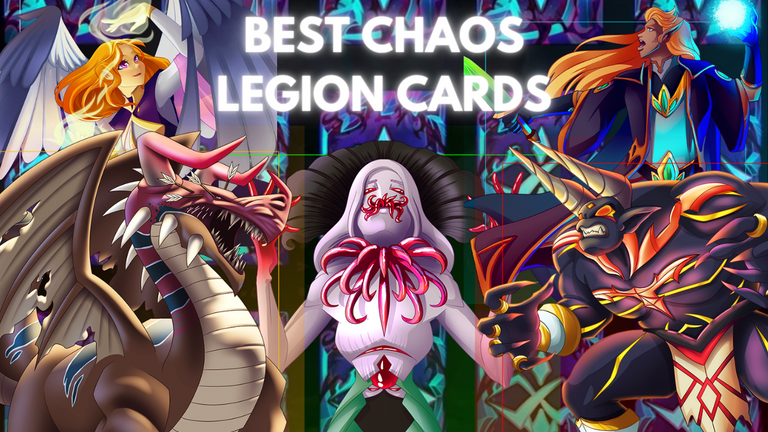 Today is Christmas day for all of us Splinterlands players, and I hope you're having a lot of fun opening up your packs and playing with the new cards.
Being a new player, this is the first time I'm experiencing a pack opening (since Untamed sold out before I started playing), and it's been crazy and exciting. I honestly feel like a kid at Christmas playing with my new toys.
---
But now, let's get to business. Even though I want to keep playing, I want to help you decide which cards to buy individually, either to level up one of the starter cards or only to have at level 1.
I must say that I don't have that much experience in this new meta, but there are several cards that I feel very strongly about, and I'm sure that they will be helpful to you.
Now, I'll choose only one card per Splinter because if I listed every single card that I find useful, I'd be here all day. Also, I won't choose expensive cards. I'd love to get every new Legendary, but it's not feasible for me. So, every card listed here will cost less than $15.
Fire
Tusk the Wide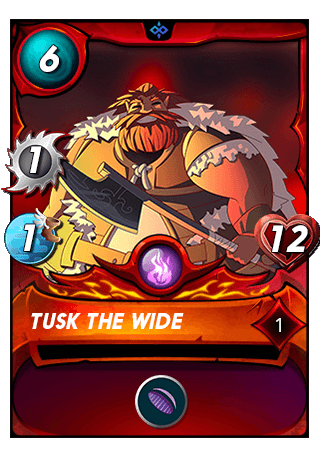 With how powerful magic is, Tusk is a great tank for the Fire deck since it doesn't have any good magic tank at lower levels. With his high health and Void ability, he's able to take a few magic attacks while the rest of the team deals with the opponent.
As of the time of writing this post, its price is $9.50
Water
Wave Brood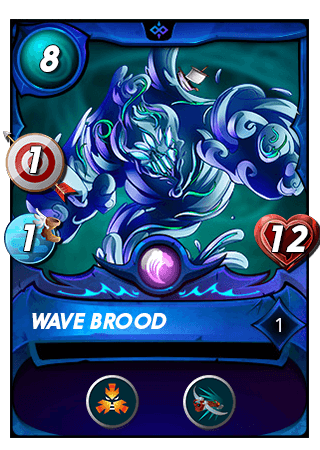 This epic card is a great tank for the Water deck, thanks to its Taunt ability, making it the target to all enemy monsters. And since it's a ranged monster, with Close Range, it can attack from any position.
If you've played with the Silvershield Paladin, you know how pivotal is this ability.
As of the time of writing this post, its price is $11.95
Earth
Regal Peryton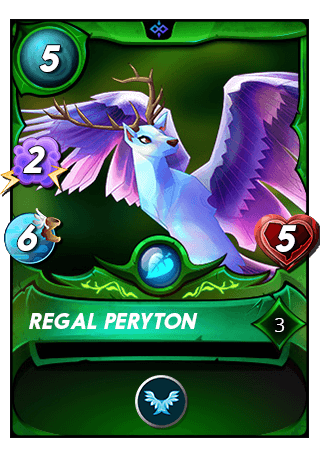 Even though you get this monster as part of the new starter cards, Peryton has a massive improvement when leveled up. As you can see, at level 3, it has one more magic and one more speed, being able to attack harder and avoid more attacks, working great as a Sneak dodge tank.
Since you need 14 copies to level him up, its current price is $13.30
Life
Celestial Harpy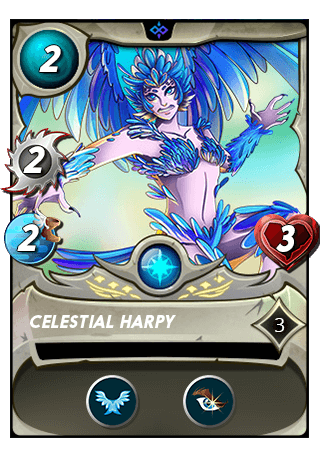 The Harpy is another card you can use for free at level 1, but it also receives great stats when leveled up. At level 3, it has two melee damage which, for a two-mana monster, is impressive, and thanks to her ability Opportunity, she's able to defeat the enemy team with ease.
Once again, you need 14 copies to level her up, so its current price is $12.90
Death
Silent Sha-vi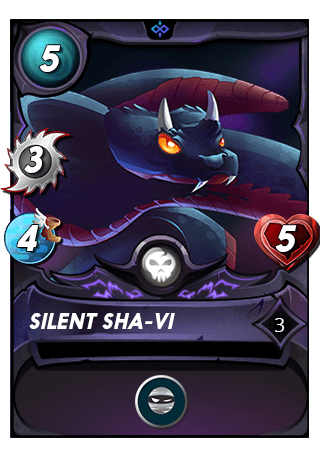 Another candidate to level up, Silent Sha-vi gets one more speed and melee damage at level 3. This gives it the edge, attacking first and harder, disposing of the team before they're able to attack.
Once again, you need 14 copies to level it up, so its current price is $5.40
Neutral
Xenith Monk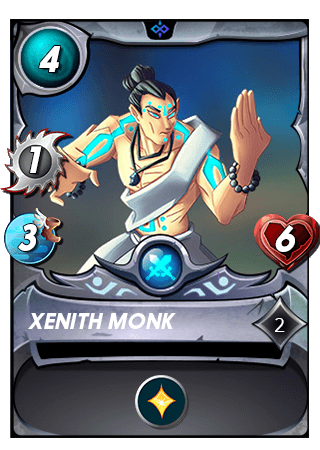 This monk is rather underwhelming at level 1, but he receives Heal at level 2, making him a good tank, especially for the Little League ruleset. And since he's a Neutral card, he can be combined with any other Splinter.
You need 5 copies for a level 2, so its current price is $10
---
Those were my picks (and let me tell you how hard it was to only pick 6 cards), but what about you? Which cards are you most excited to get or level up? Let's have a discussion in the comments!
---
If you want to be part of the incredible community of Splinterlands, and earn money while playing a really fun game, click here!
---
---