1 Million Power of Free Delegations!
Join today at 5pm est for your chance to win some free delegations for the end of the season!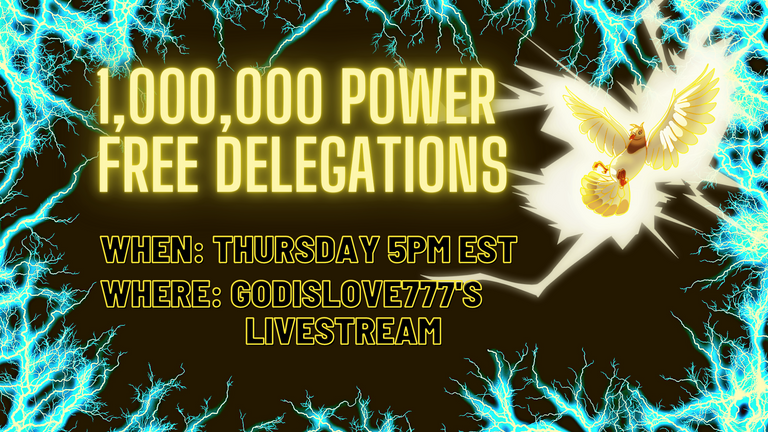 I will verify your rating to discover the highest rank you can end the season in. Then I will check your collection power and delegate you enough to ensure you finish the season in that highest rank (50k max). We'll repeat this process until all 1 MILLION CP is delegated out. You won't get to choose which cards you get delegated, and you probably won't even get to play with it since the delegations will occur around 30 minutes before end-of-season. If you DO receive a max level card from me, PLEASE DO NOT USE IT! I don't want it to go on cooldown. Thank you for understanding!
I'm sorry again for not doing these delegations earlier. My Korean family stayed with us for 2 months, and I was feeling increasingly guilty for spending TOO MUCH time on Splinterlands especially since I hadn't seen them in over four years. So, we had a great time and did a ton of amazing traveling! Since they left on Tuesday my wife and I have been getting our schedules back on track and remembering what it's like to be alone with a newborn! They helped so much, and I'm so blessed to have had the chance to share time with them again. I really pray the plandemic limitations will not hinder us from meeting again.
Anyways, hope to see you today at 5pm for the livestream and for all the streams going forward!
---
---