From Bronze to Champion in Two Days

Whew! That was fun, and I made over 5,000 DEC doing it! I'm excited to share my climbing strategy with you today!
Before I talk about how I made it to Champion League with just two days of playtime, I have to mention a giant blunder I made last season. I delegated too much power out and fell from Champion II to Diamond just seconds before the end of the season. Not only did this cause me to miss out on over 500 champion points (which are worth SPS airdrop points) but also 60 loot boxes! That's not it though! I also got reset to gold league instead of Diamond II, and the grind has been so difficult to get back up to Champion. After 261 battles, I'm still sitting at 3554 rating, 146 rating away from the coveted 3700. Why has this been so difficult? Exactly how the rating gain/loss works is a mystery to me, but I only gain 10 rating at a time unless I'm on a decent win streak, and I consistently lose 30 or more rating for each loss. It's a grind that's forsure, but I found a solution: grind on a new account! And, that's what we'll be talking about today.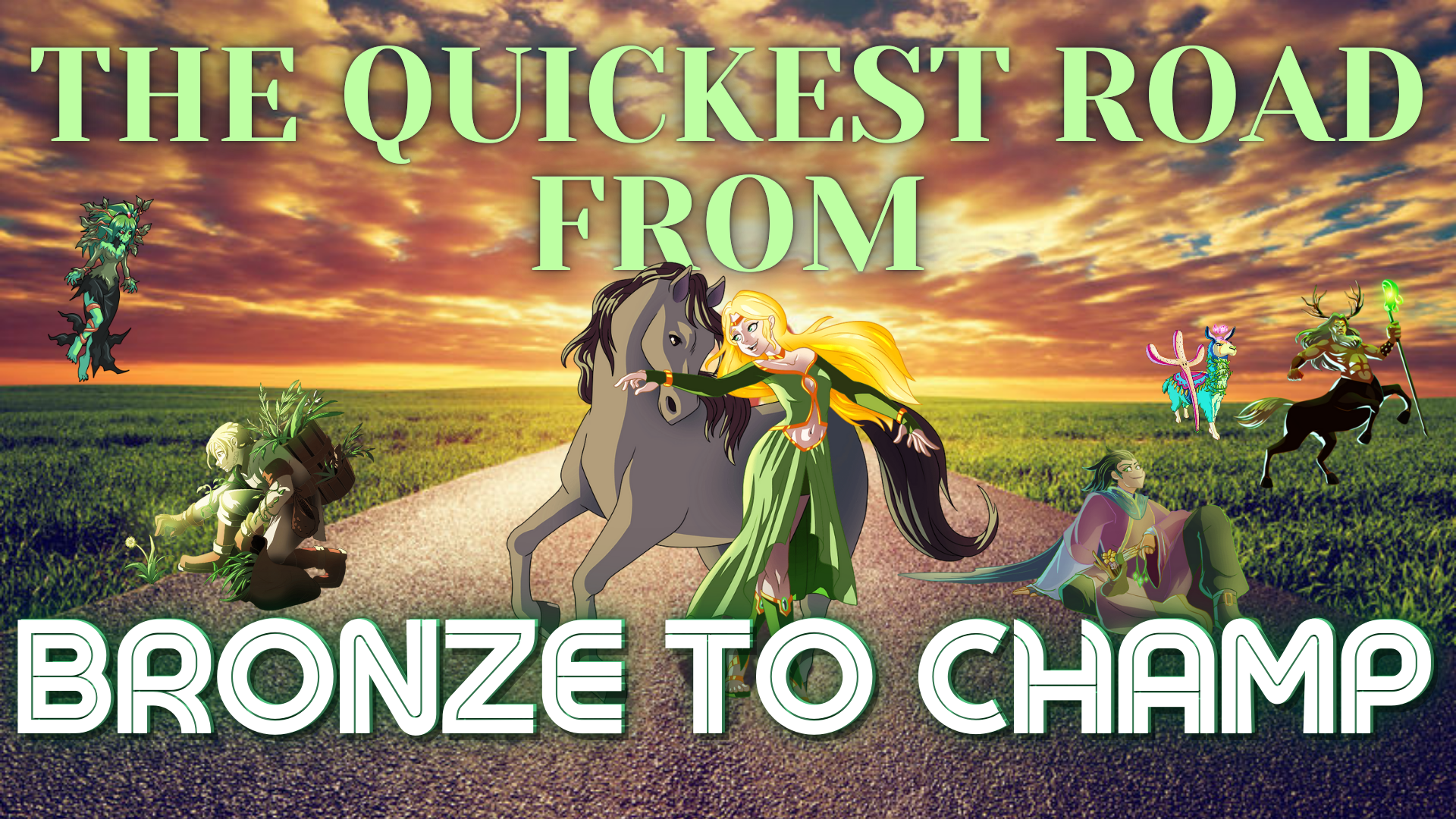 First off, let's get one stat out of the way. To rent every single card available at max level would cost 325,454 DEC/day. That's not feasible, and it we divide that by 6 (one for each splinter) we get 54,242 DEC/day. That still seems pretty ridiculous, right? Thankfully you don't have to have EVERY splinter or EVERY card from each splinter to make your way towards champion, but I don't think it's feasible to be renting cards JUST to grind towards champion especially since the last days of the season it's going to cost a ton to maintain the 500k collection power requirement to stay in the league. If you're consistently winning tournaments then it could be worth it. Anyways, I must confess how blessed I am to have gotten into splinterlands in April with my dad @z4orce. My collection of 1,839,804 power has allowed me to remain decently competitive in the higher leagues, even though I do have to rent some cards every now and then to complete daily quests. Fire and Water are the splinters I have not developed thoroughly, so you will see in this article how I use just a few main splinters to grind up to champion in just two days!

So there it is, you see my alt account that I grinded up to Champion league in just 158 battles over the course of two days. The question we're going to answer now is How Did I do it? How did I maintain an 82% win percentage with 158 matches played? I used the same exact cards that I use on my main account. In fact, I simply delegated my collection over to the alt account to grind. I delegated the cards for about 15 hours total play time which allowed me to catch my daily quest from my main account without skipping a beat. Splinterlands is awesome! The tools to manage assets provided by peakmonsters.com are absolutely game-changing, and I highly encourage you to familiarize yourself with that great resource for managing your collection.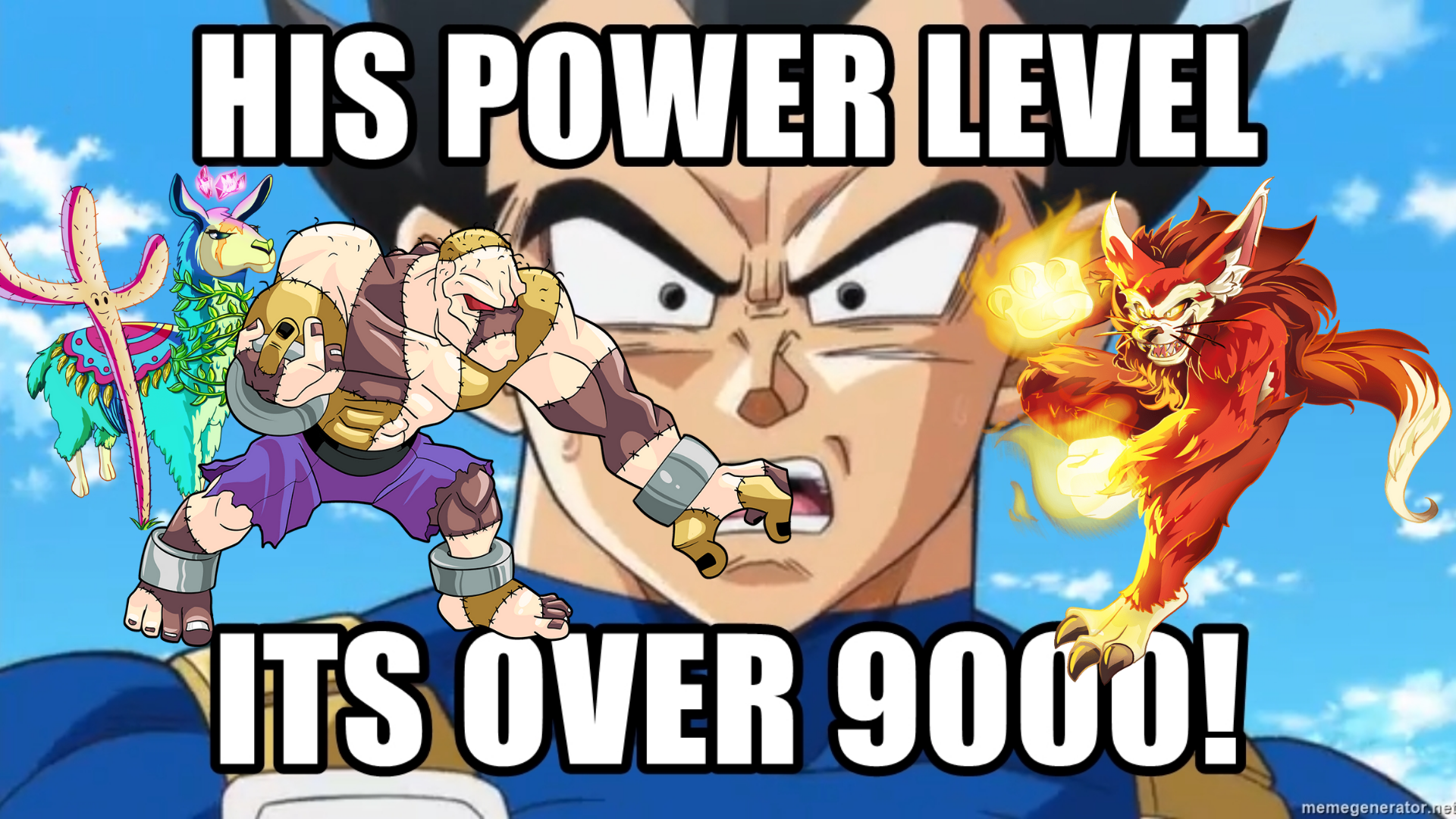 1. Use and Abuse OP Cards
Legendary Summoners and Leveled up cards are a must. Many people have pointed out that Splinterlands is really similar to being a pay-to-win game in some cases. I definitely agree. The game is play-to-win until you get to the point where everyone has around the same tools available to them and has to utilize their skill to outdraft their opponent. That's my favorite part of the game, and that's why I love being in champion league where my opponents normally flex up to 10x the power level of my collection. Taking wins off them is always satisfying. So, what are the op cards? Welp, hinted in the photo above, every single time I had 13 mana in bronze, Llama and Flesh Golem were the winner. Due to the short supply of these cards, the rental price for them is fairly expensive, so I didn't play a mirror match at all until I hit gold. There's literally nothing that I've found that can beat Llama Golem at 13 mana. Shoutout to @adikar who, I believe, came up with a Byzantine Kitty play that can beat it, but I don't even know what that brew is. Yodin is also an absolute monster in lower leagues. Coupling him with some max level archers is almost always a win at 20 or more mana. My frontline normally consisted of Furious Chicken and Ant Miners. Behind them were Spark Pixies and as many sniper archer as possible, ie Fire Beetle, Centaur, and Mantoid. My fire splinter is not very well built out, so I could only rely on this to gold league. Mimosa and Harklaw and Crypt Mancer and Harklaw are absolutely dominant as well. Chanseus and Shieldbearer coupled with sneak attackers and healers is also very strong when your opponent isn't showing water in the match history.
2. Have a Strong Summoner for Each Splinter
At least twice on my climb up my opponents conceded due to the ruleset being specific to one splinter. I don't have each splinter built out, as I mentioned earlier, but my collection does contain at least one maxed out summoner from each splinter. Having a strong neutral collection is critical in these cases because, unless you're in the no neutral ruleset, a maxed out summoner coupled with maxed out neutral cards can be enough to carry you, ie Grenadier, Almo Cambio, Lord Arianthus, Uraeus, etc.
3. Spend 15 Seconds Observing the Opponent's Match History
I'm sure some people have access to a program that pulls a ton of info on an opponent automatically, showing most used cards and most preferred splinters, but I don't have that resource. I simply view the match history that the Splinterlands client makes available and deduce the best I can from there. Remember that your opponent also sees your match history, so don't let them catch you slipping! In viewing each of your opponents last 5 matches, it's important to take note of the mana cap (high or low), so you can see which front lines they prefer as well as what damage profile they utilized. Without saying, it's important to take note of which splinters they prefer as well as which summoners were used the most often. Don't waste too much time trying to commit this to your long term memory, just browse it and make notes of the patterns that stick out to you. You will most often see at least two or three patterns that will help you in step 4.
4. Take 15 Seconds to Consider the Ruleset
Do this immediately after step 3. During this time of consideration recall the patterns you just noticed and attempt to predict what your opponent is most likely to build. If your intiution is pushing you to believe your opponent will build a certain way, you have a decent chance that is correct. Of course it's not a 100% chance, but you'll be better off than making a random choice. This shouldn't take up the entire 15 seconds. It should take 5-10 seconds at most once you get used to the different rulesets the game offers. Utilize the rest of the time to view your available summoners. Choose the one that offers the best advantage against the strategy you expect from your opponent. Oppo on Mylor? Archers might be best bet. Oppo on a water quest? Break out Yodin to take them down before they have a chance to swing.
5. Build Your Best Deck!
Simple enough, right? You'd think so, but it's not. That's why you have 1 1/2 minutes to build! If you've gone with your intuition and your deck just doesn't seem right, switch it up. Don't hesitate. That timer is always ticking! I utilize every one of the max mana in +99% of my games. There is the occasional one mana leftover, but always consider, bigger cards are better in all cases other than the choice of synergy. In 99 mana battles you still sometimes see lower mana cards that fill two or more synergies for your team comp, like Truth Speaker or Lone Boatman, maybe even Khmer Princess at times due to her unique power of providing tank heal AND triage. My go-to strategy is to attempt to utilize all of the available mana while also filling in all those crucial elements of a strong deck.
Extra, Extra. Breath all About it.
I wonder if anyone got that. My baseball team used to chant "extra, extra. Read all about it. Batter can't hit it. No doubt about it" everytime a batter stepped up to the plate. While we can't smack talk in splinterlands, what we can do, and what I should've been doing during baseball games, is breath. Make sure you're breathing, hydrating, and keeping your blood flowing. I know what it's like to settle into a comfy chair and have my legs fall asleep. In fact, that's happening as I type this LOL. However, ECR is a resource; time is a resource; and focus is a resource. These easy tips will help heighten your focus to ensure you build the best deck possible and have the highest chance of earning precious DEC.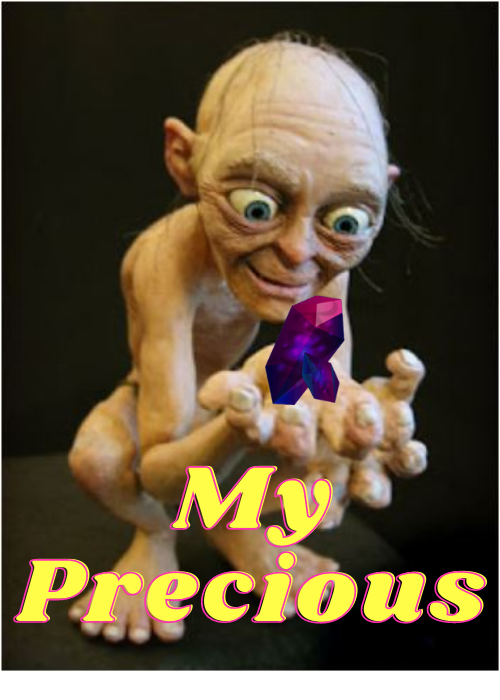 Lastly, what made this run up to champion seemingly easier for me is how the match making occurred and how rating gain/loss was calculated on the newer account. Losses did not hurt nearly as bad as my main account, and I didn't have to face top level players constantly. I was able to secure a strong 82% win percentage which kept my rating gain at more than 30 per win. Altogether I'd have to say grinding from a fresh account up to champion was much easier than ranking with my main account that was reset to gold at the end of the season due to the aforementioned delegation mistake I made.
I will leave you with this final battle that brought me to the coveted 3701 rating. With this one battle I gained 38 rating and 93.719 DEC.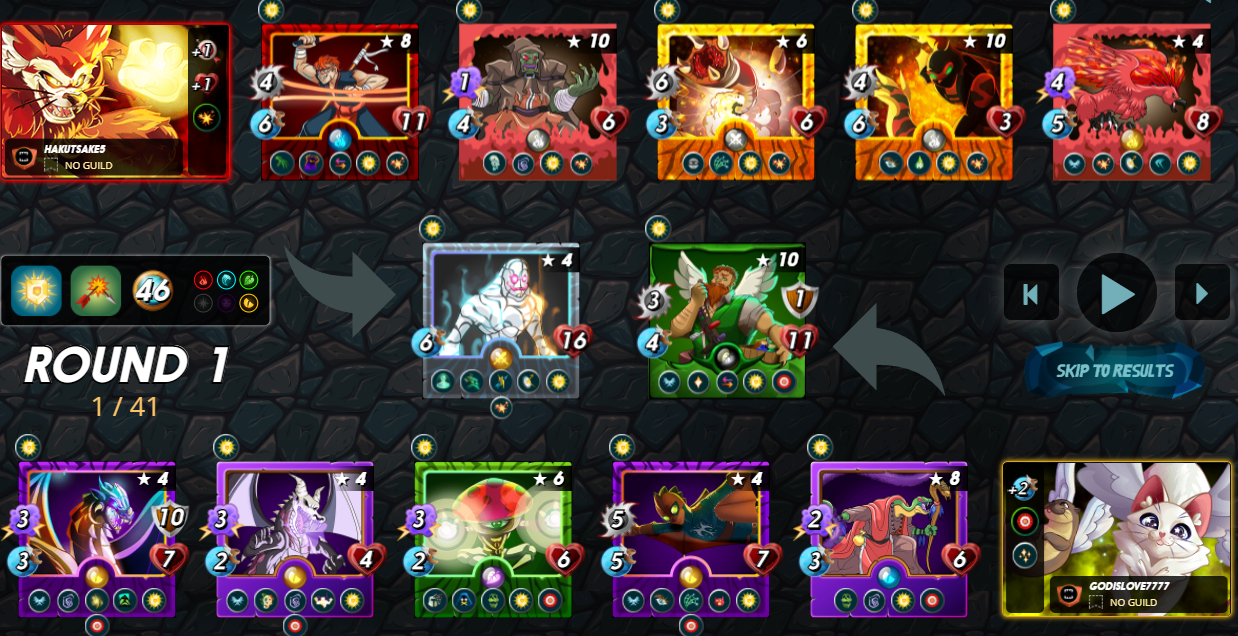 https://splinterlands.com?p=battle&id=sl_d5743db4f6d005b589ab389ccfc70478&ref=godislove7777
To everyone with over one million collection power, I expect to see your bronze-to-champion stories soon :)
Let me know your tips for climbing in the comments!
Blessings, fam
---
---