Lord of Darkness Vs Harklaw - Boss Fights Round 1

Will Harklaw Replace Lord of Darkness? SHOULD Harklaw replace LoD? This is a question that we will be answering in today's episode of BOSS FIGHTS.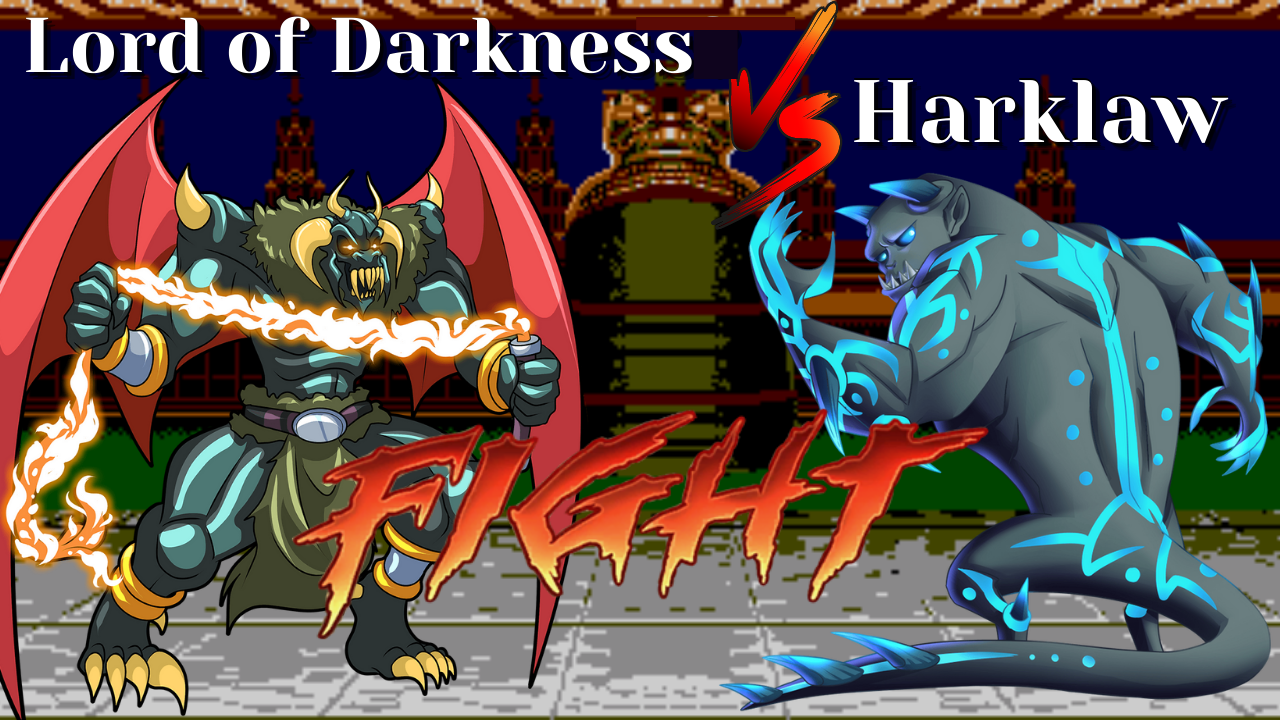 LoD has been a staple in OP (overpowered) death decks for as long as I can remember. Harklaw is starting to makes its presence known, as it's one of the newest legendary cards in the game. Let's do a rundown to see which of these death tanks is best before putting them to the test on the field. Keep in mind much of this commentary is based on diamond league gameplay, but I will do my best to discuss lower league applications as well.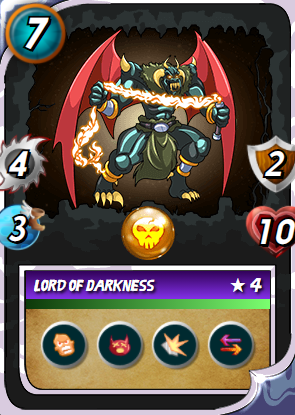 I hear this all the time while streaming with newer players, "THAT'S A LOT OF ABILITIES!" Yes, it is! Let's break them down.

Enrage
Has increased Melee attack and Speed when damaged


Stun
When a Monster with Stun hits a target, it has a chance to stun the target causing it to skip its next turn


Shield
Reduced damage from Melee and Ranged attacks


Retaliate
When hit with a Melee attack, Monsters with Retaliate have a chance of attacking their attacker
LoD is a tough dude. Rocking 4 melee power with 3 speed, he's going to do some damage, but have you seen him when he gets mad? At max level he gets 6 melee damage and 5 speed after taking damage, and he always has a chance to retaliate with that deadly chain of fire he weilds. This guy packs a punch, and he laughs at little old sneak attackers after he's sacrificed his backline as he enslaves them in the pits of 0 hp.
Combos
LoD is normally seen alongside Corrupted Pegasus and utilized with Mimosa Nightshade for the void ability she offers to all monsters under her control, cutting the magic damage they receive in half, and if it's only 1 magic damage incoming, negating it completely. This is a combo you will see 100 times in higher level gameplay, and it's one that has gained me plenty of rating in my climb to champion. The issue I come across with the LoD Pegasus combo is when the opponent has a strong tank line with armor repair, shield, or thorns. Unless you're playing Theorosa Nightshade for the Triage ability, the Pegasus will die to thorns, and it's hard for this duo to get through a dedicated supertank. Lastly, affliction really does cut the power of this duo down, and that inspired me to make this janky meme. Any monster with a slow or swiftness(speed up) also pairs nicely with LoD, as he has a decent chance of dodging after being enraged, and every speed difference adds 10% to that dodge chance.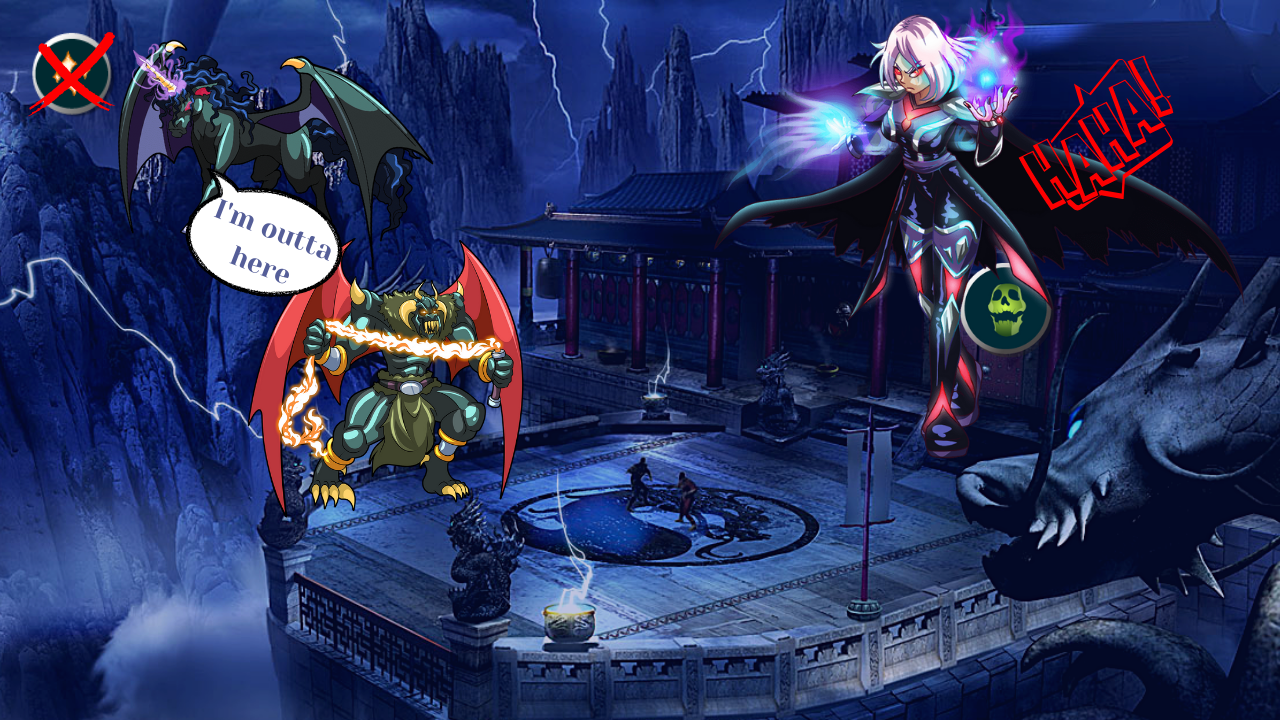 Friends can become enemies, that's forsure. Now that we've covered LoD, let's take a closer look at the newest death legendary, Harklaw.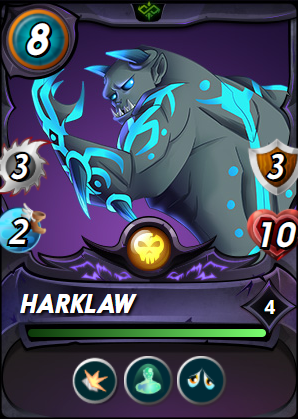 Not quite as many abilities, but ones that you will come to find are EXTREMELY powerful.

Shield
Reduced damage from Melee and Ranged attacks


Immunity
This monster is immune to negative status effects


Demoralize
Reduces the Melee attack of all enemy Monsters
Alright, first things first... this guy only has three abilities.. Four is better right? Yes, but let's consider that this guy will be available in the modern format once Chaos Legion is released, while LoD will not be. My question is, was Harklaw printed to replace LoD, and will he do a good job at it? It's definitely a different card, and without the retaliate and enrage ability, Harklaw is MUCH less lethal vs melee opponents. However, he does do one thing really well, he stands in front of your team proudly. He can't be stunned. He can't be poisoned. He can't be afflicted. He's immune, and while LoD is really lethal when under fire, Harklaw demoralizes the entire enemy team, making your backline safer from those pesky sneak attackers. He does cost 1 mana more than LoD, which is definitely something to consider, just ask all those guilds looking to get their barracks up to level 4.
Combos
Just like LoD, Harklaw matches perfectly well with Mimosa's void ability, and he actually outperforms LoD when facing opposing Mimosas due to his immunity to affliction. With LoD I often forgo running Corrupted Pegasus out of anxiety my opponent will run affliction, but I don't have to worry about that with Harklaw. He lets me relax and know those heals are going to come through.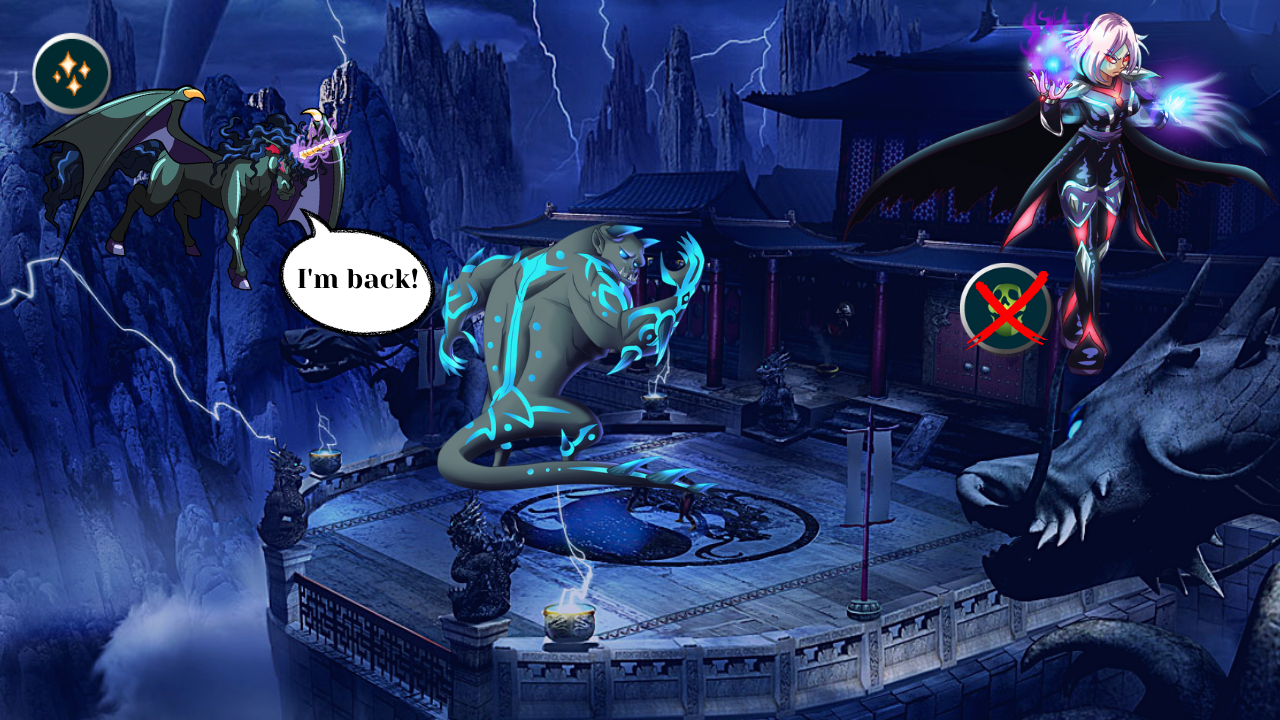 Lower Level Strategizing
Harklaw seems to be the obvious winner over LoD for the lower leagues due to his innate shield ability at Lvl 1, while LoD doesn't get shield until Lvl 3. I've enjoyed Harklaw with Mimosa in bronze tournaments due to that super tankiness he offers, and his power level will increase drastically if Chaos Legion brings us a tank healer like a Wood Nymph or Crustacean King for the death splinter.. Would that push death over the edge towards being OP? I suppose we'll find out. For now, LoD hasn't replaced Haunted Spirit, but Harklaw should certainly be considered and tested more.
The Fight You've All Been Waiting For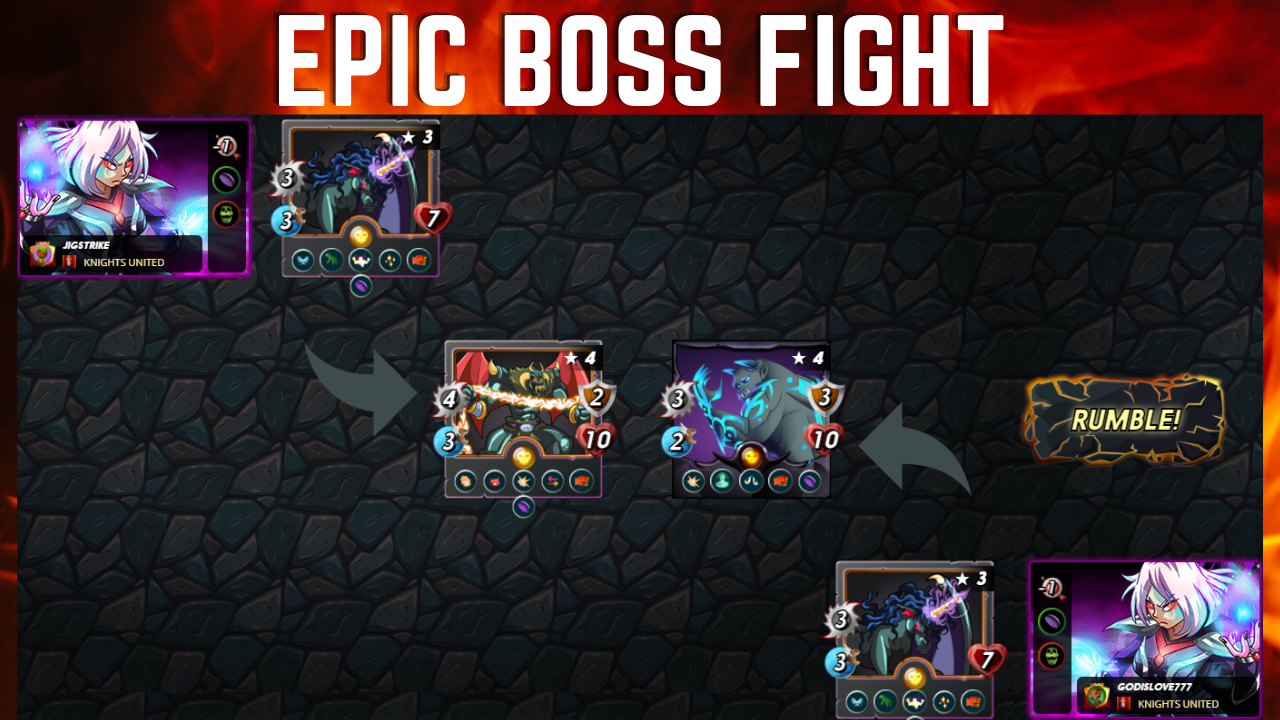 https://splinterlands.com?p=battle&id=sl_88a28eaf2a2dfeda8faf29e4121b2995&ref=godislove777
Super special shoutout to @jigstrike for taking the time to accept a dozen challenges to find the right ruleset to practice the epic LoD vs Harklaw showdown. What can we take away from this? LoD is strong.. and if I didn't get multiple dodges, we'd 100% have lost this match. RNG is fun right? It makes you rage; it makes you celebrate. I might have won this battle with Harklaw, but the dodge chance was only 25%.. We shouldn't expect this win to be a recurring theme. Yet, with an added blind from Fallen Spectre or Octopider and some slows from Undead Priest or Boogeyman, you could get that dodge chance up over 50%. LoD is still the boss in higher leagues though, and I assume it will stay that way until he's relegated to the wild format.
Let me know how you like to use these cards in the comments!
Join me for livestreams every Tuesday and Thursday at 5pm est at https://www.twitch.tv/spl_godislove777
I delegate 100s of 1000s of collection power at the beginning of every season to help you all grind to higher leagues and earn more through this epic play-to-earn game, and we always run through marbles games with DEC or SPS prizes. Would love to see you there! Thanks for reading.
Blessings, fam
---
---