The Best Card of All Time - Dr Blight
What do you expect for four mana? 12 HP? 14 Damage that ignores armor? Anti-healing? This card does it all while staying camouflaged in-between his cohosts, who don't need to be anyone special to be honest.. since this fella has weakened the entire enemy team anyways.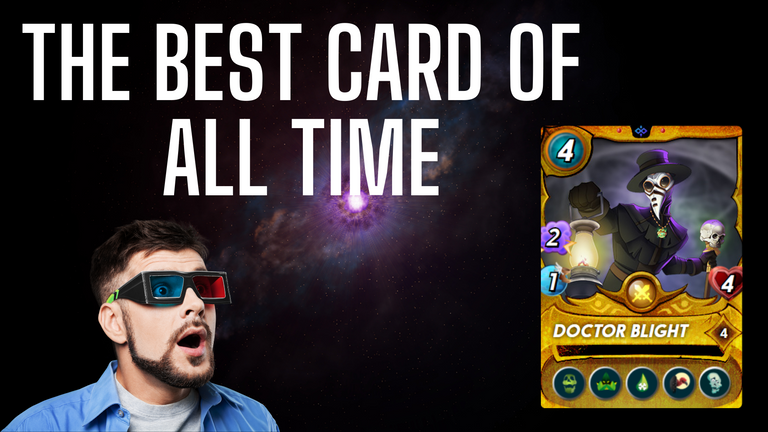 So, as you should be expecting, I've already abused this card in rank, and YES, I've already inserted him into my favorite deck, which I'll highlight here along with some other builds he is clearly the allstar of.
Redemption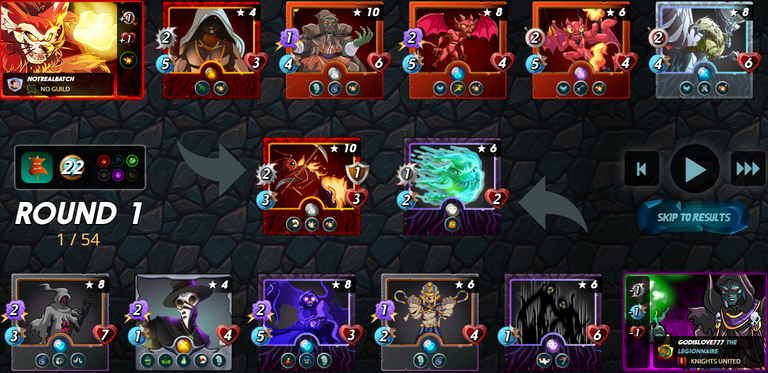 You know it, redemption has been upgraded, and you're about to witness the devastating power of FOUR WEAKENS! One thing I really underestimated with the Dr. was how quick he would grow.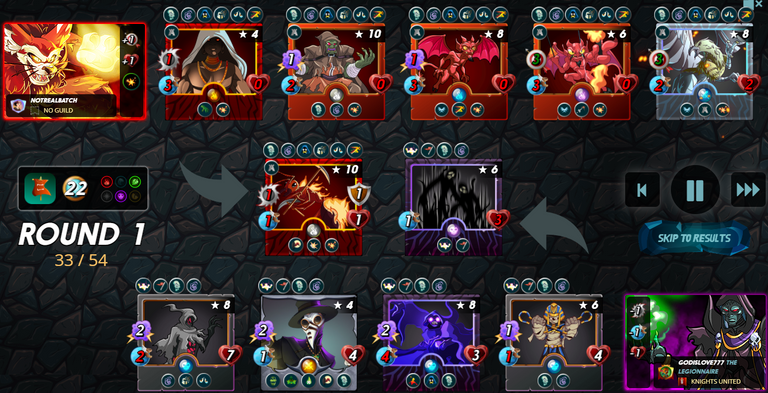 After this redemption trigger, Blight grew +5 (1 from cursed slimeball and 4 from oppo's creatures). By the end of the match he was a whopping 12 hp! If you want to consider his weaken ability "damage" then he dealt a total of 8 damage in a single round.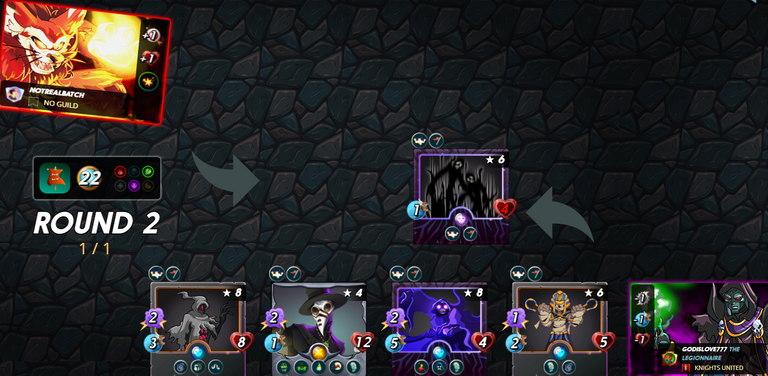 If the opponent's tank had a chance to survive, the poison would've made it a total of 10 damage in that round. For four mana, this card is absolutely absurd. You can see the full battle here: https://splinterlands.com?p=battle&id=sl_1ca6006fa5f7e59232aba171b7602de1&ref=godislove777
Reverse Speed
When first released, Dr Blight included the slow ability, which is very common in cards that would be overpowered in the reverse speed ruleset. However, just days before final release, the slow ability was replaced with Camouflage, making Dr Blight the most legendary of all legendaries. Here he is touting about carrying his little vials from Wuhan all over the place.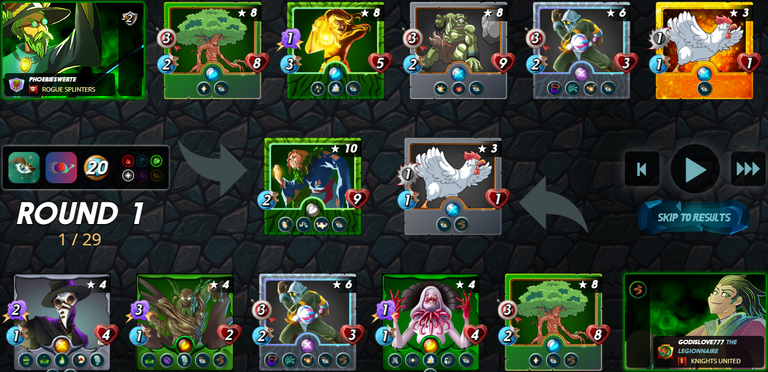 Yeah, his friend Queen Mycelia is there for the party. This is one of my new favorite setups for reverse speed, and if I had a max level Obsidian it might get even more absurd. This match starts off with chicken on chicken violence, boosting the Doctor up to 6 HP to start the battle off. Placing him in the VERY back might not be the most efficient, but with his camouflage ability, it means he'll be max HP before scooting up to the tank position, the only place he can be targeted.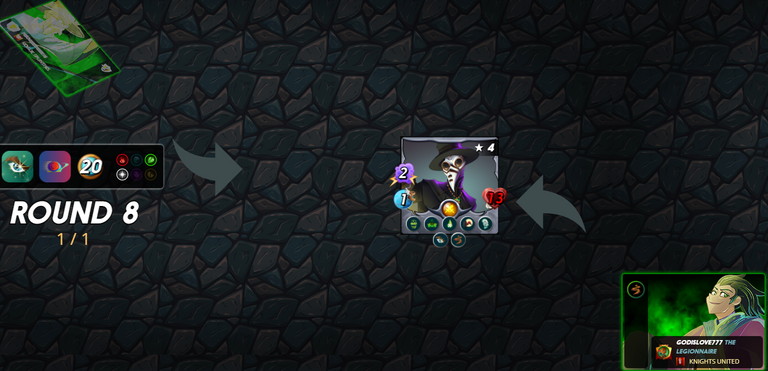 Another opponent down. I've stuck him into every deck I possibly can, and I honestly don't plan on stopping. My builds are sometimes troll, but if you know me, then you know I love to seek innovation. Guess what time is an innovators favorite time? Easy, right? Of course it's when brand new tools are released to work into the "how-to-earn more DEC" equation. It's a fun time, and I hope you're enjoying the Chaos Legion release!
Let me know your favorite combos with the new cards in the comments! I'd love to learn from your strategies and hear your most enjoyable matches. Have a blessed day, and always remember, God is Love.
---
---