Winning Without a Single Attack
Round 1, no attacks, total KO. My apologies to my opponents for highlighting these hilarious victories; I'd honestly be pretty embarassed, but competition is a two-way-street: you win some and you lose some with and against the same lineups.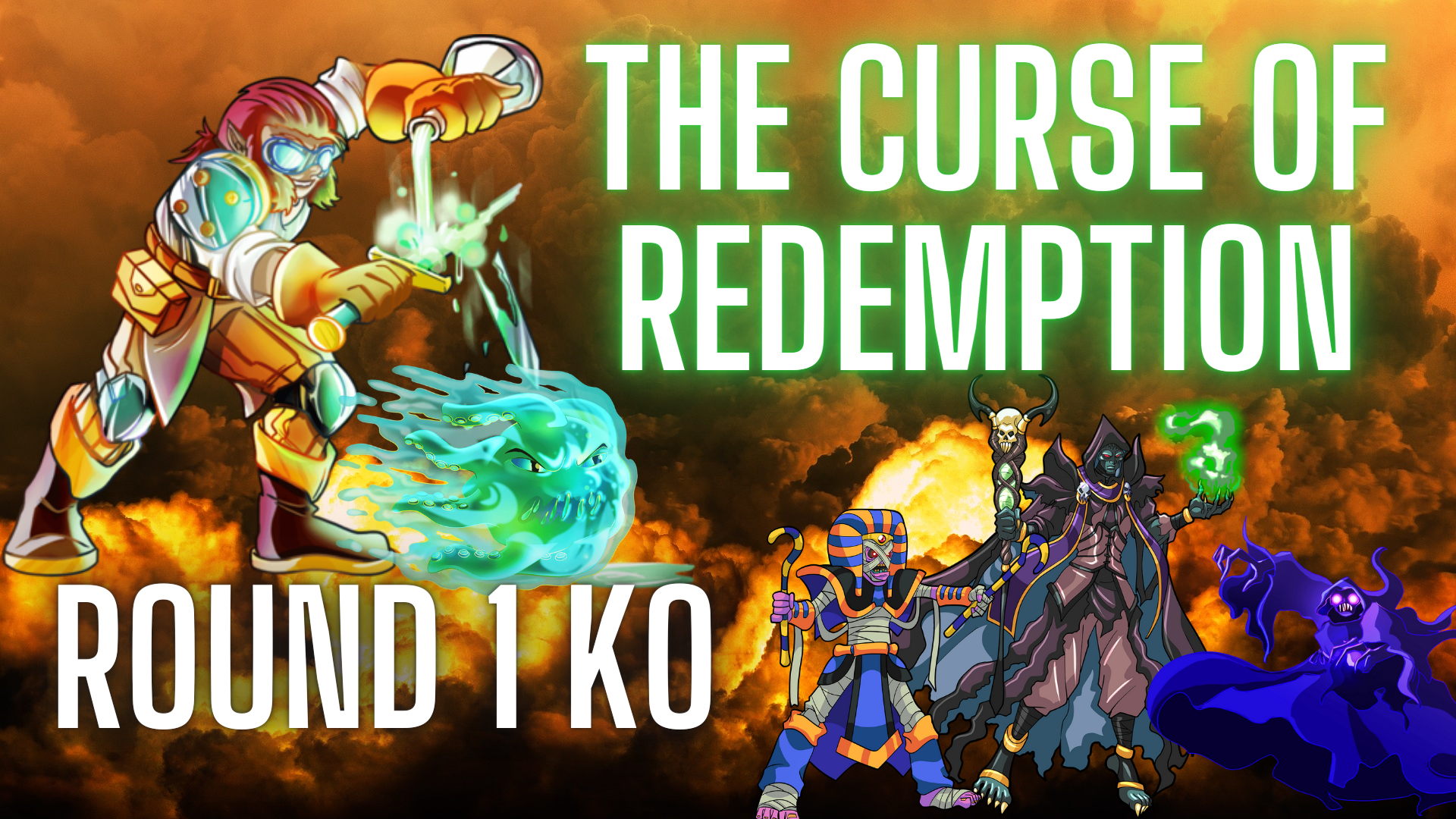 I did mention that these victories involved 0 attacks, and honestly, I made 0 attacks. It did involve my opponent making an attack though, so there's my big confession. This combo is brought to you by our sponsors at the death splinter: Crypt Mancer, Death Elemental, and Undead Priest. Just wait until Dr. Blight shows up! This combo is going to become more lethal! Not to mention, if mana allows, Cthulhu can join the party for a total of FIVE WEAKENS. Anyways, as is, let's checkout this sweet combo in action.
Round 1 Prebuff/Debuff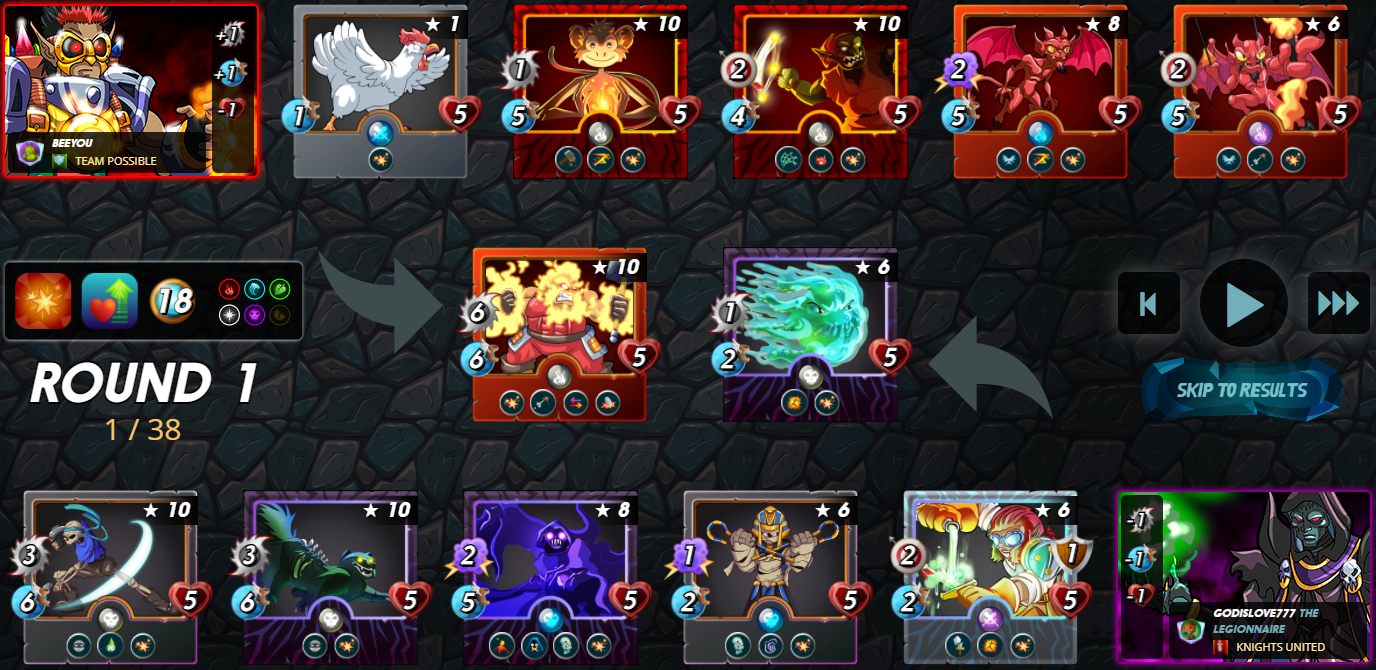 So you see the ruleset, equalizer and blast. My opponent made a realaly good decision of planning to go as fast as possible, and exploding dwarf with trample is an option that many great players choose in equalizer. However, a triple weaken lineup with two redemptions in the front was the perfect counter to this deadly lineup from @beeyou.
Round 1 Post buff/debuff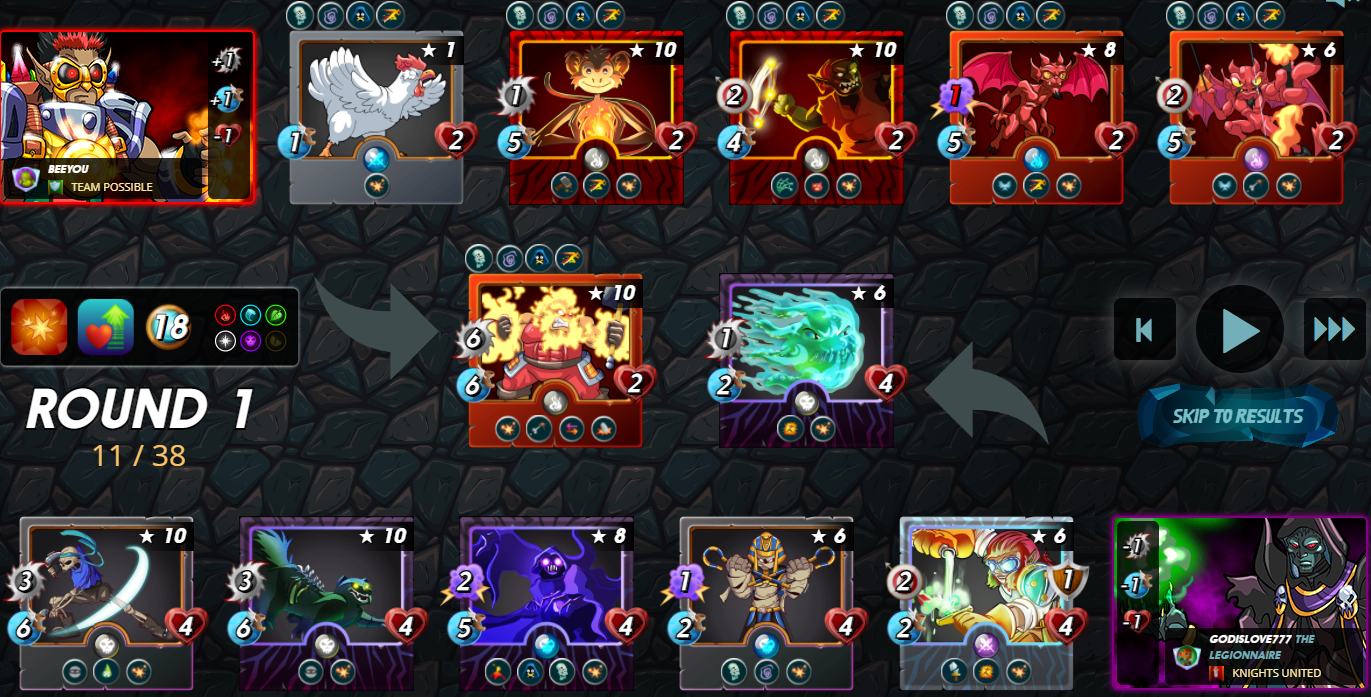 There we go.. You can see the dia(cursedslime)ballical plan coming together, can't you? Two HP on the opponent monsters? Two Redemptions? Hehehehehehe. This is bound to be fun.
Round 1 First attack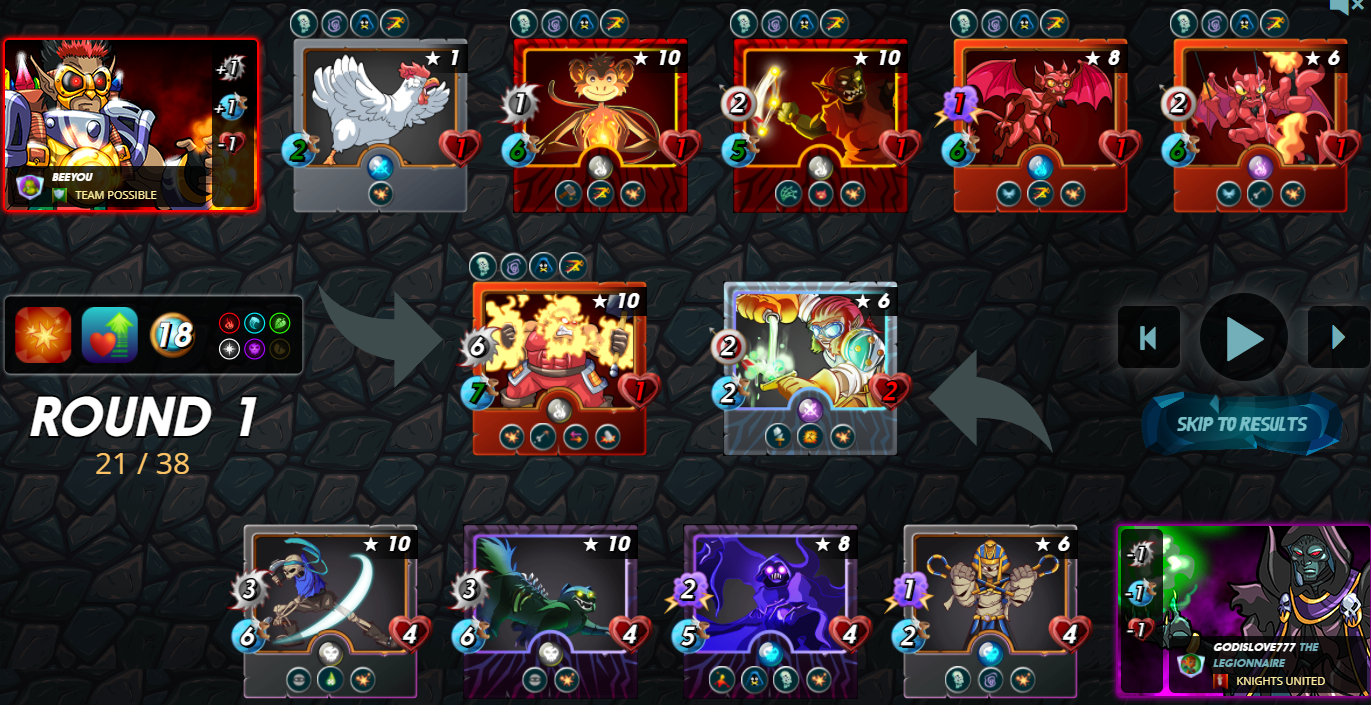 So, Exploding Dwarf made its first attack, destroyed the Cursed Slimeball, and triggered a smackdown on his own allies via Redemption, leaving his entire team at 1 HP! 1 HP? How can I deal 1 damage to all the opponent's monsters before my own army gets annihilated? Enter, @aggroed's very own Halfling Alchemist, just waiting to offer himself up to the trampling Dwarf to complete the annihilation of the opponent's board.
Round 1 The Trampling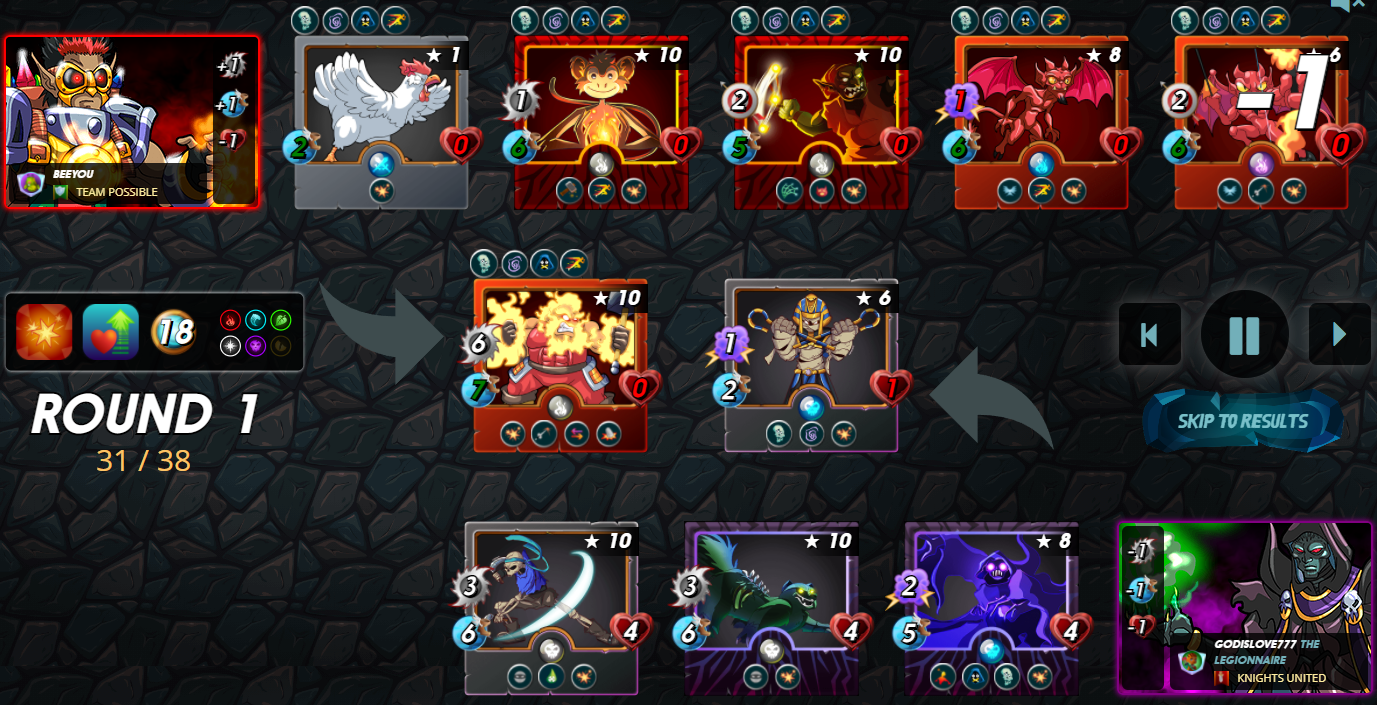 And there we go, the opponent's board is left with 0 HP. Thankfully blast only deals 50% damage, because the undead priest being left alive was crucial to the success of this strategy. Funnily enough, it only took 13 mana to complete this combo, as the Undead Badger and Skeletal Assassin were simply there to ensure the job was completed properly. To see this entire 1-round battle you can follow this link: https://splinterlands.com/?p=battle&id=sl_d96730d93ccc141a37d886afba8fe023
Proof this isn't a fluke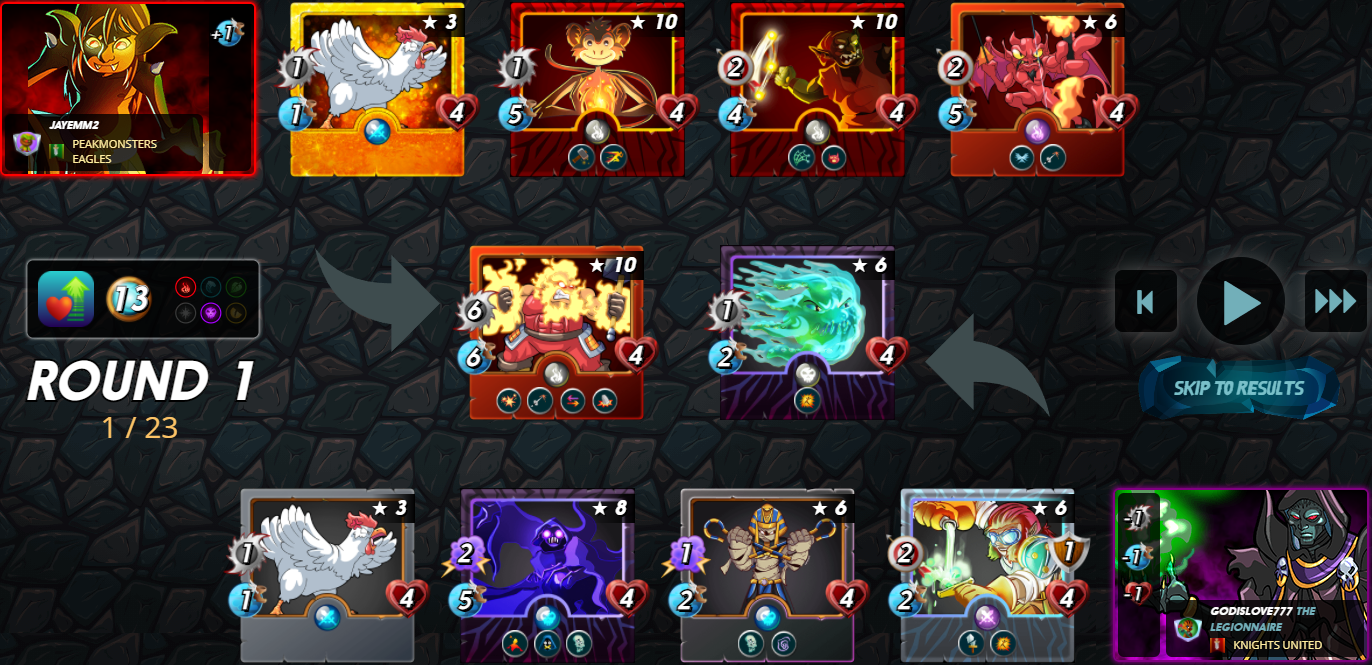 You can follow this link to see a similar result https://splinterlands.com?p=battle&id=sl_319445ef60c8e0555c173b60d695c683&ref=godislove777
Big shoutout to all my family from Twitch who encouraged me to turn this battle into a Splintertalk post! Here it is! Join the community at https://www.twitch.tv/spl_godislove777
Blessings, fam
---
---