Luck on an airdrop
For this 10th airdrop one needed to purchase 575 packs to get a guaranteed Conqueror Jacek.
I was extremely lucky and beat the odds pulling a Jacek with only 54 packs purchased.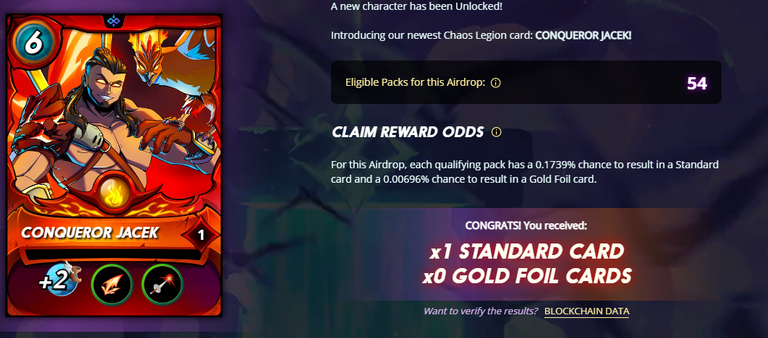 Did anyone else out there get a great airdrop with less than the required packs?
---
---