SPLINTERLANDS SHARE YOUR BATTLE Weekly Challenge! CRUEL SETHROPOD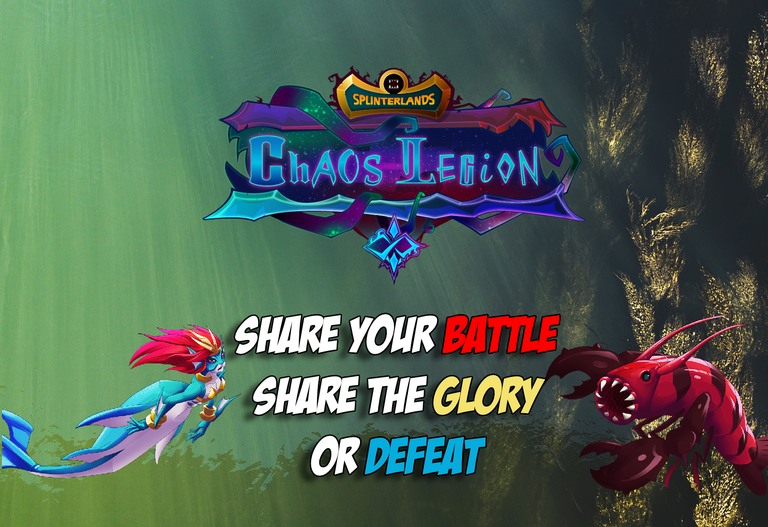 ---
This week the team asked to take a look at the CRUEL SETHROPOD. It is one of those cards a lot people overlook. Sure it doesn't have a lot of attack or life but that armor is something that works well on the team. In the right match, he can make all the difference. I will go over how I used him and what makes the card so good. Make sure you check out the Challenge here if you want to take part in this. It is a good idea to check out a few posts if you haven't done this before.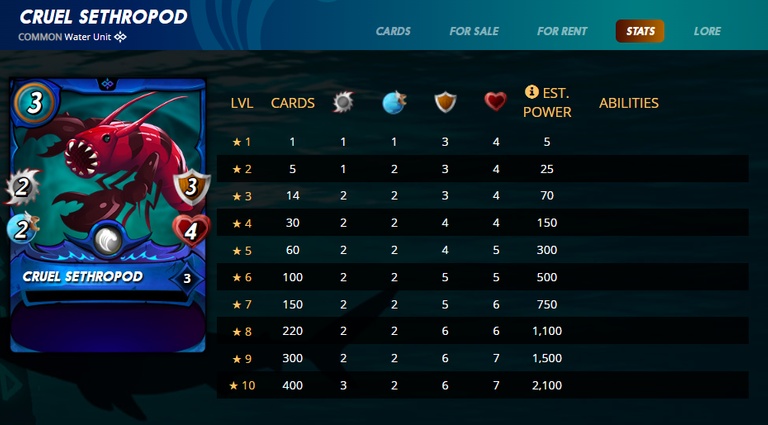 CRUEL SETHROPOD in all his glory is a 3-cost mini tank that will live longer than you expect. I have featured him at level 3 because that is what I have right now playing in silver 3. Level 3 is a nice upgrade as you get that extra attack to make sure you can at least deal at least 1 damage to a tank with shield. He gets more armor and hp as you level him up to help deal with the extra damage the other monsters get. In the end, it can have 3 attack with 6 armor and 7 health. Just pair him up with Keelya the main summoner and he gets more armor and speed. That is a great mana-cost to tank stats set up. Now he can't be pulled out in those 40 mana matches often but he is a star in under 20 and equalizer. When a card that only uses up a few mana lives for 3 or 4 rounds it is good. It is also a nice option for a cheap tank in the water sneak team. Let's get to the lineup.

The LineUp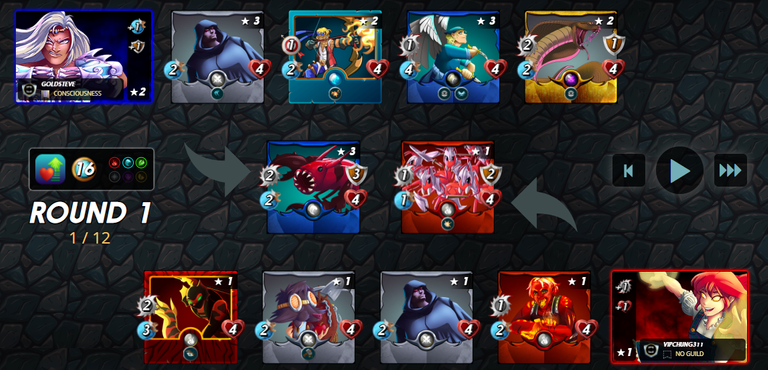 This is a 16-mana equalizer battle. In this mode for sure I was ready to get the Cruel Sethropod a shot. I put him upfront and then follow it up with the chaos agent behind to be a sniper target or second tank. Then I put the pirate archer because even at 1 that blast lets him try and do two then I got to the killers of my team the PELACOR BANDIT and URAEUS hoping to take out the other team from behind before my double tanks went down. Some people just put Chaos Agent upfront here but I wanted a tank that could take hits with armor as at low levels with dodge he doesn't last as long. I was hoping that both might get pushed up a lot of hp but my opponent had similar ideas. He didn't play anyone with a lot of HP so we ended up with only 4. The key here is he did play a tank with shield and armor with armor repair. If I had not gone for a sneak team I would have had a lot of trouble. But Can my 2 sneak guys do take out the backline before he takes out my front? Let's find out. You can watch the full replay here if you want to skip ahead.

Round 1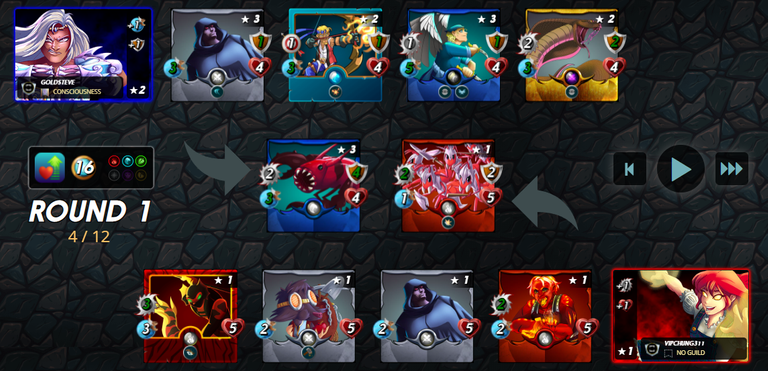 With the summoner buffs in place, you can start to see how this match will go. Sure his guys got a bit stronger but mine got faster. I got an armor he got an extra HP. He only has 2 attackers and I have 3 but his tank has shield so will take zero from my archer while but the blast will start working on that second tank. Both my sneak attackers will attack first because Uraeus is epic he will win the 3-speed check and that will matter a lot more later. The round will start with trading blows in the end I will hit the Spy for 3 and he will take off my armor. The armor repair will fix the one damage I do to his tank but the blast does hurt the second monster. There is no funny stuff this round it runs like normal.

Round 2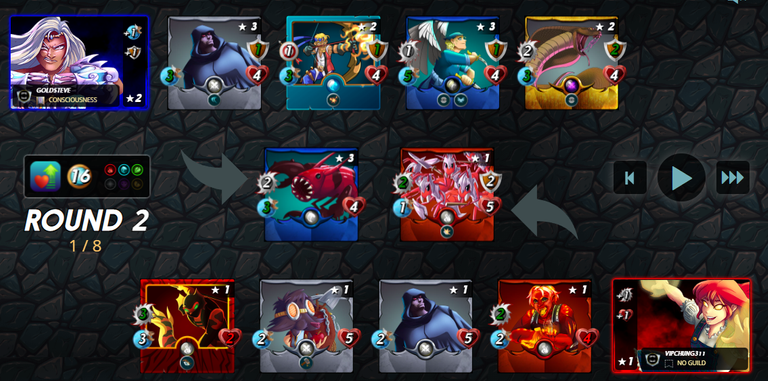 This is the round where speed matters a lot. If both of his guys get to attack then my Sethropod is dead but my sneak guys will go first. It will take both of them to kill the spy even if I only need Uraeus. With only one other attacker on the board, he will only deal 2 damage but the repair is still in place so the Ants are still in perfect shape when the rounds end. Oh, and my blast damage keeps working on that second tank. Not to be overlooked.

Round 3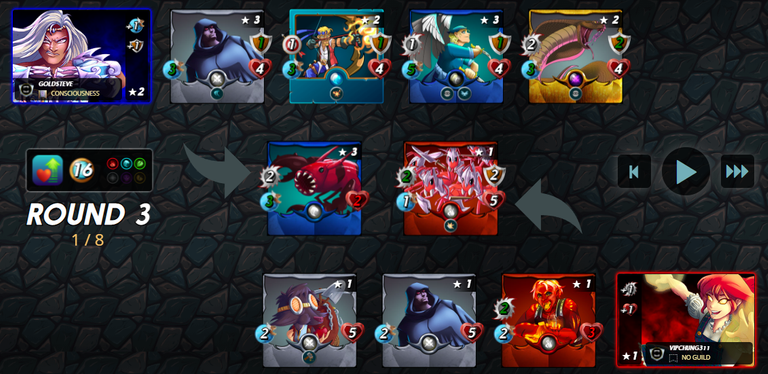 Now we head into round 3. I am starting to feel good about this fight. Even though my Sethropod should die this round I will start to take that repair that is a problem. My pirate archer will keep working on weakening that secondary tank. The rounds are pretty fast with only one attacker on his side but it is a slow march to victory.

Round 4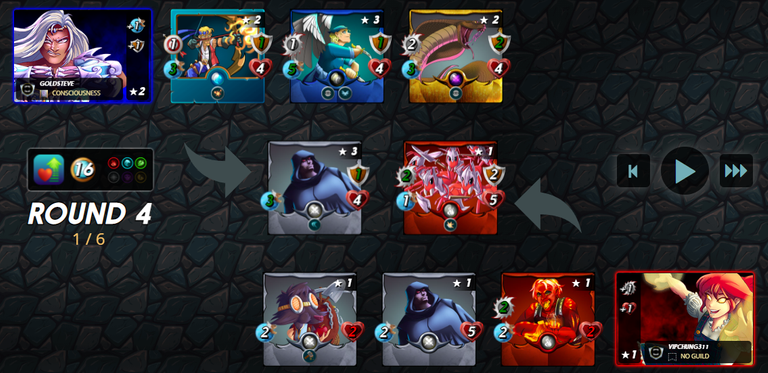 Now my Choas agent is upfront but as you can see this round that repair guy is going to die. The buff to 5 hp was a bummer as it did negate a lot of my bandit's attacks. Still, things are starting to look like they are going my way. It is going to take him 3 turns to kill the Chaos agent and that is if he doesn't miss an attack with the 1 speed on the 3 speed.

Round 5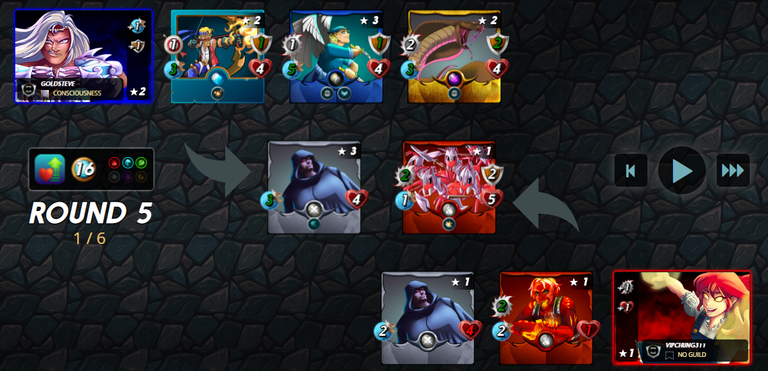 Opps that shot was after Bandit pinged him for one. No misses yet but still 2 more rounds. And look at that the Pirate achers has been working hard and while the ants laugh at him he tells them to check behind them as he kills the backup. That is might have looked like it was nothing big but he helped a lot more than people might think Now my sneak monsters and the only got on my team that can even hurt those ants will get there faster.

Round 6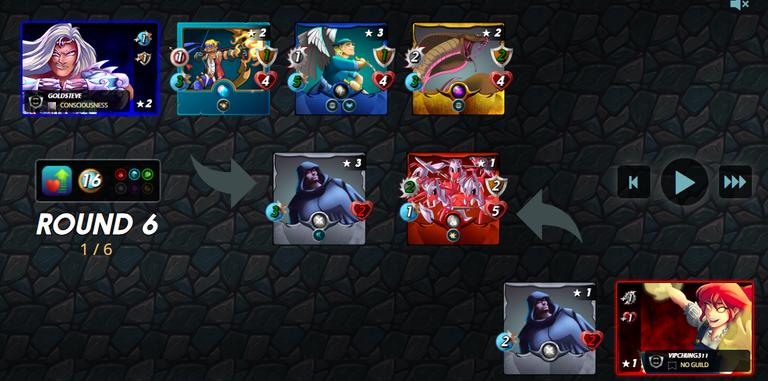 This is the first round the bandit will deal important damage. No one missed last turn so we both chaos agents are at 2. Speed will help me out as the pirates and bandit will combine to kill off his chaos agent first. Then my Uraeus will start to ping away at those ants. He will need 7 attacks. Will that work out for me?

Round 7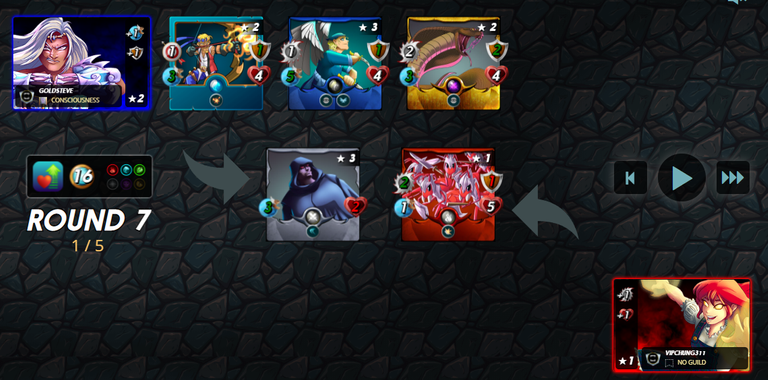 Yup, he missed his attack, and even if he hit all of his attacks with that 1 armor on the guys behind him it would take him 10 attacks to kill all of my guys and 11 with that miss. I won't make you watch the rest here but it did take till round 12 for me to finish him off he missed one more attack on the pirate also. Even if he didn't miss the others he would have had a hard time with the 5-speed flight bandit. My lineup turned out to be perfect to counter what he was doing. But it also came down to the fact that my cards are leveled up. Make sure to level up the good ones it matters a lot to win some matches.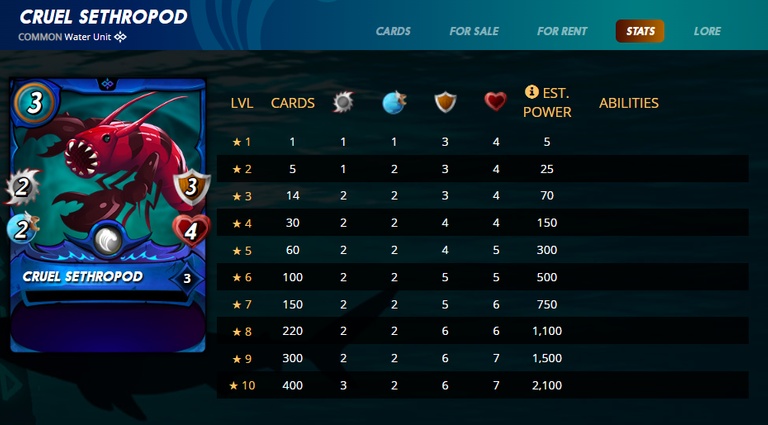 This was a low-level battle hard to say who wins if we are at higher levels. If the ants had scavage could be an issue but then the bandit can hurt him to counter that. Overall I think that going back row works except what if Scavo had his camo? Hmm, then I couldn't kill him with sneak. The game changes at every level but I made the right move down here in silver 3. Make sure you sign up to player Splinterlands and earn money while you do it.
---
---