Gondek's Road to Goal #4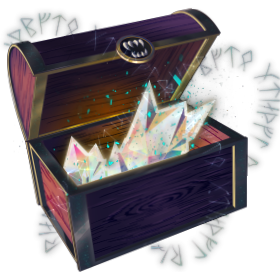 Good evening my dear friends!
Happy see you again in my blog! For who don't know me. My name is Vladimir 'Gondek' Kuznetsov and here we speak about my Road to my own investment goal.
In last part my Road blog we stay on this point:
SPS 45.452/200
DEC 12203/50000
CP 4645/5000
SPT 11.89/500
HVP 10.184/25
So what happened for last day?
If you read my post report about my playing you know I take my luck and have some Rare Reward for daily that was great for me! Bot not only that I do with my CP.
So let's start!
SPS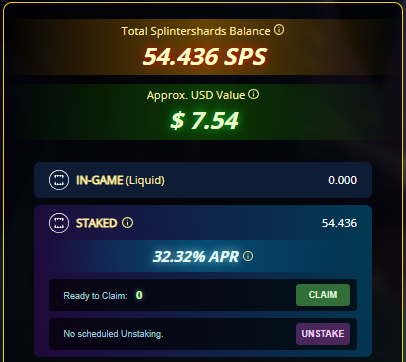 SPS 45.452->54.436(+8.984/+19.8%)
Still only Airdrop income.
DEC and CP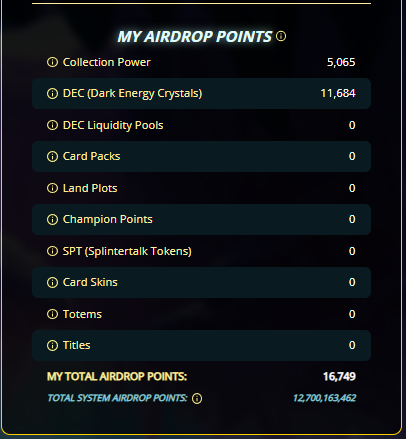 DEC 12203->11684(-519/-4.3%)
CP 4645->5065(+420/+9%)
I spend some my DEC for new card and up my CP. I buy Uraeus and up him to LVL 2. Plus some drop from Reward help me up to 5k and my own Bronze I!
SPT and HVP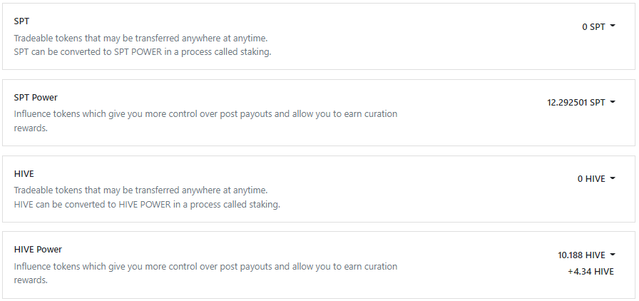 SPT 11.89->12.29(+0.4/+0.3%)
HVP 10.184->10.188(+0.04/+0.03%)
Wow grow up STP and HVP pool not easy. I be write more posts for you my dear friends!
Result
SPS 54.436/200
DEC 11684/50000
CP 5065/5000
SPT 12.29/500
HVP 10.188/25
CP goal COMPLITED!!!
So for that great moment I add second equal Card for my Giveaway!
Next CP goal is 15000!
See you again in my blog my Dear Splintermages!
Your Gondek!
---
---