Hive Punks Marketplace Update, Splinterlands Memes and I Hit the Splinterlands Jackpot, What a Day!!!

Oh man what a day, it all started while listening to all my favorite Hive Gaming YouTubers and I found another one: @synist3r and I'll be honest, I kinda don't even want to promote this guy, because he knows too much…
I'm always looking for opportunities while combing through the Splinterlands market, and I was kinda hoping that I was the only one that knew them, so I could slowly buy them all up before anyone noticed.
But this guy is spotting those opportunities too! And not only that, he blabbed!!! But I've gotta give him a pass, because he went on talk about things that I've never even heard of as if he's Jedi-ing secret knowledge from the metaverse.
Then I noticed a video from @quickdrawchev where he was hosting a Splinterlands Meme Contest and you guys know how much I love memes. Over the years I have probably posted a thousand of them and I think most were high quality because they always seemed to make Sarah laugh.
But the unique thing about @quickdrawchev's contest was that he was reviewing them in a YouTube video, which is just kinda brutal. I don't know if any of you have ever hosted a meme contest on Hive, but most of the memes are crypto related and we all know how funny cryptography can be. So as a host, no matter which picture you choose you will always get about a dozen people submitting: "Hive to the Moon" and that's it… There's no punchline or anything like that, so can you imagine, reviewing memes American-Idol-style on YouTube?
Now he was polite enough, but I wonder how many people were offended because he didn't laugh at their memes. Then, I couldn't help myself, I had to jump in and make some Splinterlands memes: Warning the following memes might be offensive, so if you're easily offended, look away and quickly scroll down while counting three Mississippi's and thinking about how cute kittens are.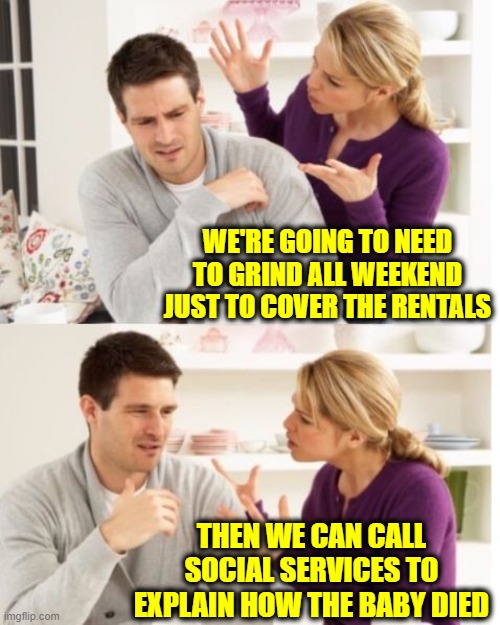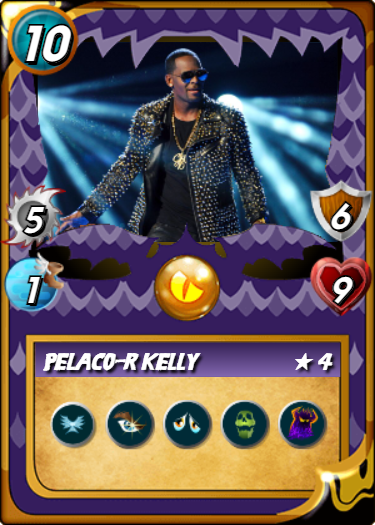 The second meme is of the Pelaco-R Kelly and its abilities include:
Flying, because he believes it and I can't find any proof that he doesn't fly.
Opportunity, allows this monster to target the weakest member on the other team
Demoralize
Affliction, allegedly
Oppression
Then after sending these over to @quickdrawchev I went to get my daily rewards and one of the chest began shaking. Now I had never seen this before and I began to wonder what was happening, but then a legendary Djinn Oshannus popped out and I yelled out: "Sarah I just got a…" But then I was interrupted by an electric sound and the card began changing colors. Before I even knew what was happening I was staring in disbelief at a legendary gold Oshannus.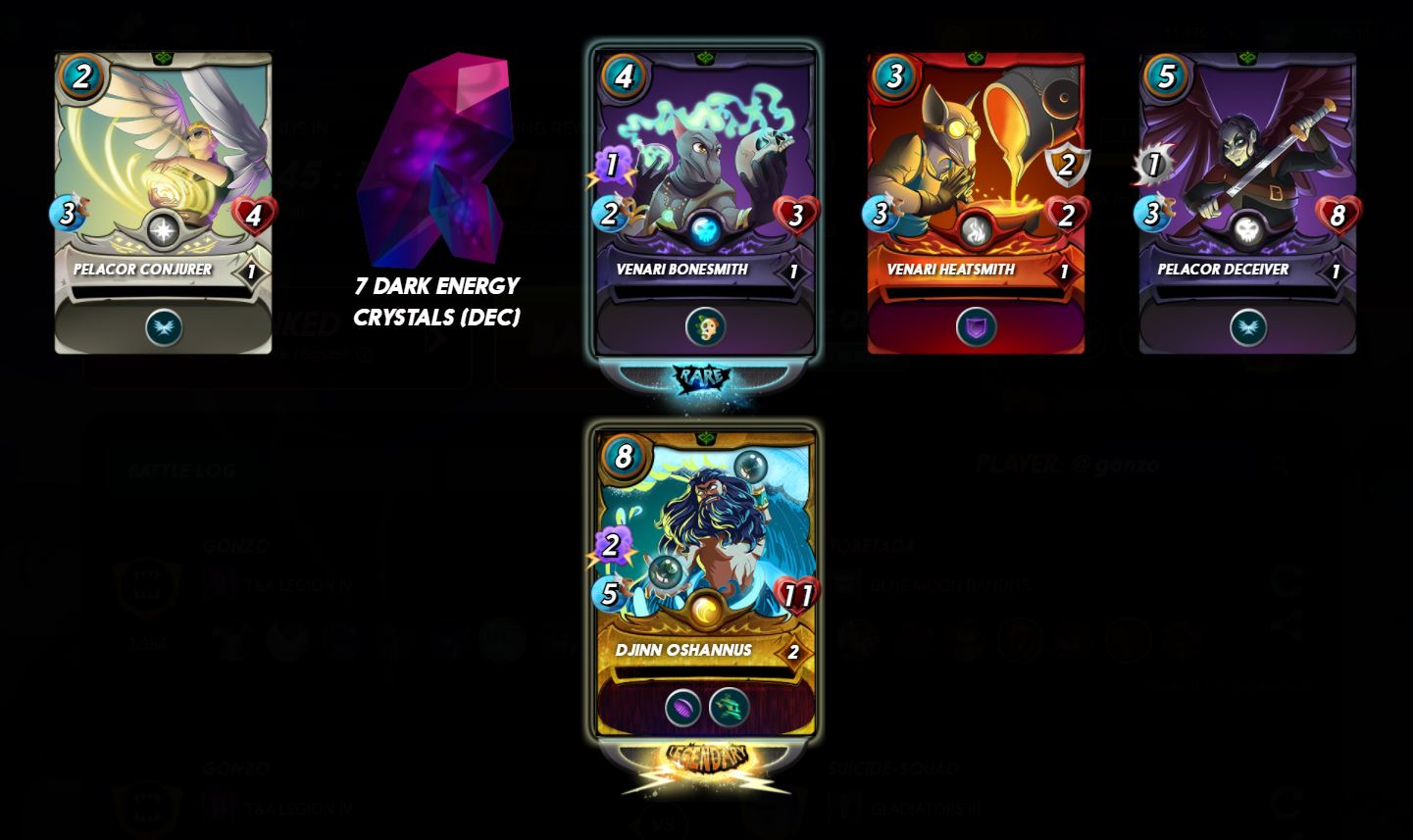 Can you believe it my first legendary reward turned out to be one of the best cards in the game, a gold Djinn Oshannus? I was in utter shock so I opened discord to try to tell someone and then I saw a message from @themarkymark: informing me of a major update to the Hive Punk Market.
Punks are now searchable by attributes, so with just a few clicks we can easily zero in on any punk in the game to find those hidden gems like this moustached beauty: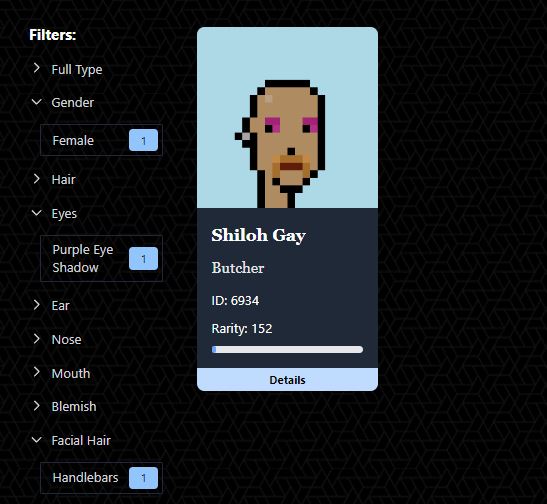 What a day I'm having, I hope you guys are having as good one too. So now, while Sarah's out of the room, I'm off to go search for more female punks with moustaches, wish me luck.
Helpful Links:
Posted Using LeoFinance Beta
---
---