I Married an English Girl that I Met on Hive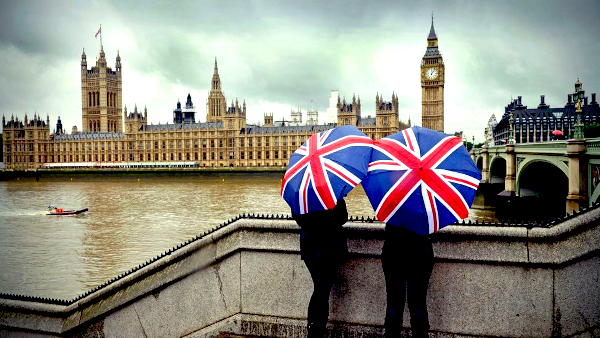 Most of you probably already know this, but I figure this title might catch up everyone who hasn't read my blog.
So what's it like living in England with an English wife?…
Well, to be honest, it's kinda stressful: because of my accent, Sarah never has a clue of what I'm talking about and also, 99% of pop culture references are lost on English people, because they weren't subjected to 18 minutes of commercials every hour and up until recently, they only had three channels. So they've never heard: "I've fallen and I can't get up!" "Where's the beef!" or even that junkie kid that yelled: "I learned it by watching you dad!"
Also I can't get through a film without Sarah yelling: "Head-butt him!" then she literally stops the movie so she can explain the value of a head-butt and how that will solve most problems and even though I agree with her at the time, so I can find out if Pee Wee Herman gets his bike back, the truth is that I'm still not too sold on this concept of how constantly head-butting people equates to an utopian society.
Another thing that sucks is that my ATM card is almost never accepted and when a store does accept it, they add 15% in charges and then they always say that I'm "randomly selected" for enhanced verification process. You know the type, where all the cashiers take turns pretending to be handwriting experts, inspecting the signature on your ATM card and your passport, until the manager finally comes over, only to inform you of the new policy where he makes you bend over and cough, while you wonder if British chocolate is even worth all the hassle.
Pro tip: It's definitely worth the hassle.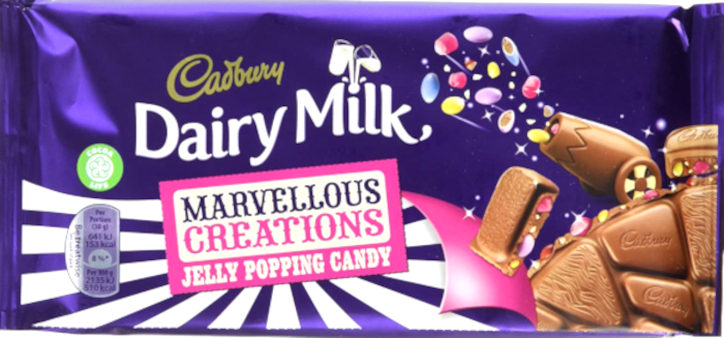 And let's not forget the immigration process, there is nothing worse than having to spend a couple of bitcoins every two and half years for an immigration lawyer and all the application fees.
I am in the middle of it now and I'm shitting bricks, I tried to talk to Sarah about my concerns, but I think she thought I was asking for black pudding, because she then tried to serve me a plate of pan fried pig's blood. Sometimes I wonder what I have gotten myself into: where did it all go wrong?
Oh man, if she sees this post I am going to be in so much trouble…
I know I make fun of her a lot, but just after we got married, I began feeling a terrible pain in my head, the pressure was so bad that my eyes began bulging from their sockets, which was blinding me and then I began hearing an extremely loud roaring sound, similar to a train or a tornado passing by, but that sound never went away and I couldn't hear anything else over that noise.
I was eventually diagnosed with a brain condition and when Sarah asked how much time do I have, the neurologist seemed worried and he began talking really slow as if he was trying to choose his words wisely to lesson the impact: "Since he's allergic to the treatment, I really don't know, all we can do is monitor him."
Dissatisfied, as soon as we got home, Sarah began researching my condition and found that the treatment would extend my life by a few years, but untreated... I was a ticking time bomb. So she went to work, learning all about the dark arts of natural medicine. Before I even knew what was happening, she brewed up all types of horrific concoctions and somehow she managed to reverse a lot of my symptoms, so now I can hear out of my left ear and she even restored some of my vision.
Sometimes I wonder where I would be if neither of us found Hive, because it really is like a million to one chance that two people from two different continents would ever meet. It's scary to think, if I never posted that rapey duck poem and if she never stopped to complain about my poetry, I don't think I would be alive today, it's really crazy how everything had to line up perfectly for us to even meet.
Now I'm not sure if you guys have ever heard of the Mandela Effect, but it's this weird conspiracy theory where Nelson Mandela keeps trolling white people by travelling back in time to replace the names of their favorite movies and the logos on their underwear to get even for Apartheid.
As crazy as that sounds, we're probably just one Mandela Effect away from never even meeting, but lucky for us, Sarah is mixed ethnicity, so I think Mandela will probably leave us alone.
Anyways, I haven't posted anything in a few months and I want to correct that. Lately, I have been busy working on various Hive projects behind the scenes on Discord, so it's not like I have been away. The crazy thing is, Within the last few months, I actually wrote quite a few posts, but I never got around to posting them and now they're all out dated and stupid.
Over the years, I have noticed that a lot of successful people tend to make their fortune by purchasing cryptos during the Crypto-Winters, so I am really curious to know what everyone here is investing in.
Currently, I have been acquiring NFTS for Hive Punks, Splinterlands and Rising Star, so what are you investing in?
---
Helpful Links:
Posted Using LeoFinance Beta
---
---