Questions about Splinterlands – Down the Rabbit Hole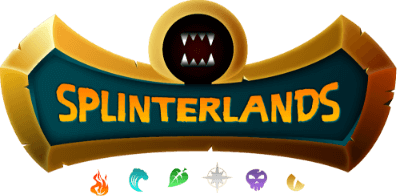 Since we seem to be going into a bear market, I'm very limited on how much I can buy and I don't want to make a lot of mistakes. So I've been going down the YouTube rabbit hole just to learn how to play it.
Before I go any further, I found a new Hivean named: @hawks21 who is making a bunch of Splinterlands tutorial videos with $0.00 balances and, even with my curation account, the most I can vote is $0.30, so if you can, please show him some love.
One question that @hawks21 raised was the Packs versus Cards dilemma for new people on a budget.
So what do you guys think, should I buy packs or second hand cards to build a deck that will conquer all opposers who stand in my way, so I can walk away as the ultimate champion, with more splinters than my dermatologists has ever seen.
For splinters, remove the needle from a syringe, then press the syringe against the skin and begin rapidly plunging as fast as you can until the splinter pops out enough to pull it out. Sarah has used this method to pull two inch splinters from the heals of my feet and it is absolutely painless and a life saver for kids... Sorry for the sudden increase in quality and... Back to my shitpost.
For a little bit of background, with MTG, I always liked to play black and blue Clone Decks with Reanimate to turn my opponent's deck and graveyard against them, so each game felt completely unique.
Laundry List of Questions:
How much should I spend building a deck?
What kind of element deck should I build for cheap?
Forgetting price, What kind of element deck is the most fun?
Are there weird outside of the box strategies like the MTG clone decks?
Should I buy Foils?
Is playing profitable or a money pit?
Should I stick with Chaos Legion or buy cards from all sets?
How many decks will I need?
Which market is the best for buying second hand cards?
Are there ways of getting free cards?
Do cards ever get banned for being too good?
What are some things, that I should know before getting started?
And most importantly, is Splinterlands stupid?
---
I want to thank @otage for all the advice and video links to @bulldog1205 who has an insane amount of very helpful videos, that I am binge watching while typing this and don't forget to go and vote for @hawks21, because his Splinterland tutorial videos are way too good to be sitting there with $0.00 rewards. Trust me, they deserver at lest ten to twenty times more than that amount.
On a side note, if you don't own a Hive Punk and would like one for Free here is a Link to the Punk Giveaway.
Helpful Links:
Posted Using LeoFinance Beta
---
---