We have reached 100 members in our SPLINTERLANDS GUILD!

Within a few weeks of launching the GO Splinterlands initiative, we've reached the milestone of 100 members!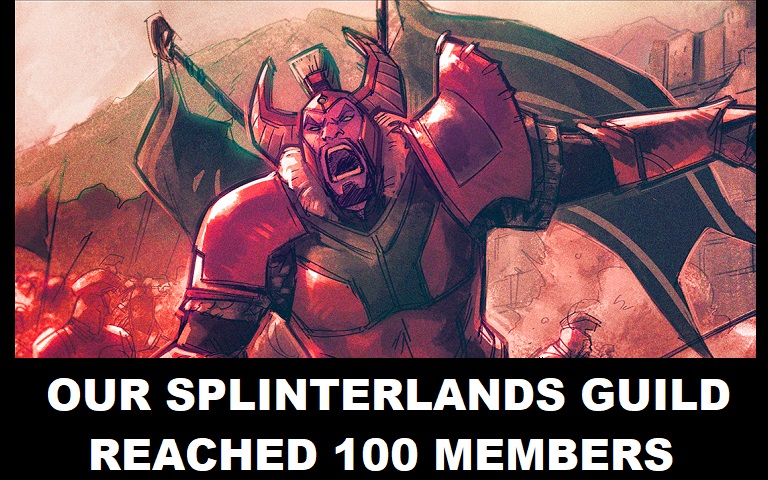 How it started?
After being kicked from a guild for missing a contribution and for having a matchmaking rating that wasn't good enough, one of the founders decided to help spearhead an initiative to help onboard people to guilds where they wouldn't have to worry about this.
With over 20 years' worth of card game experience, the founder realized that community is what makes a game grow and makes it live longer.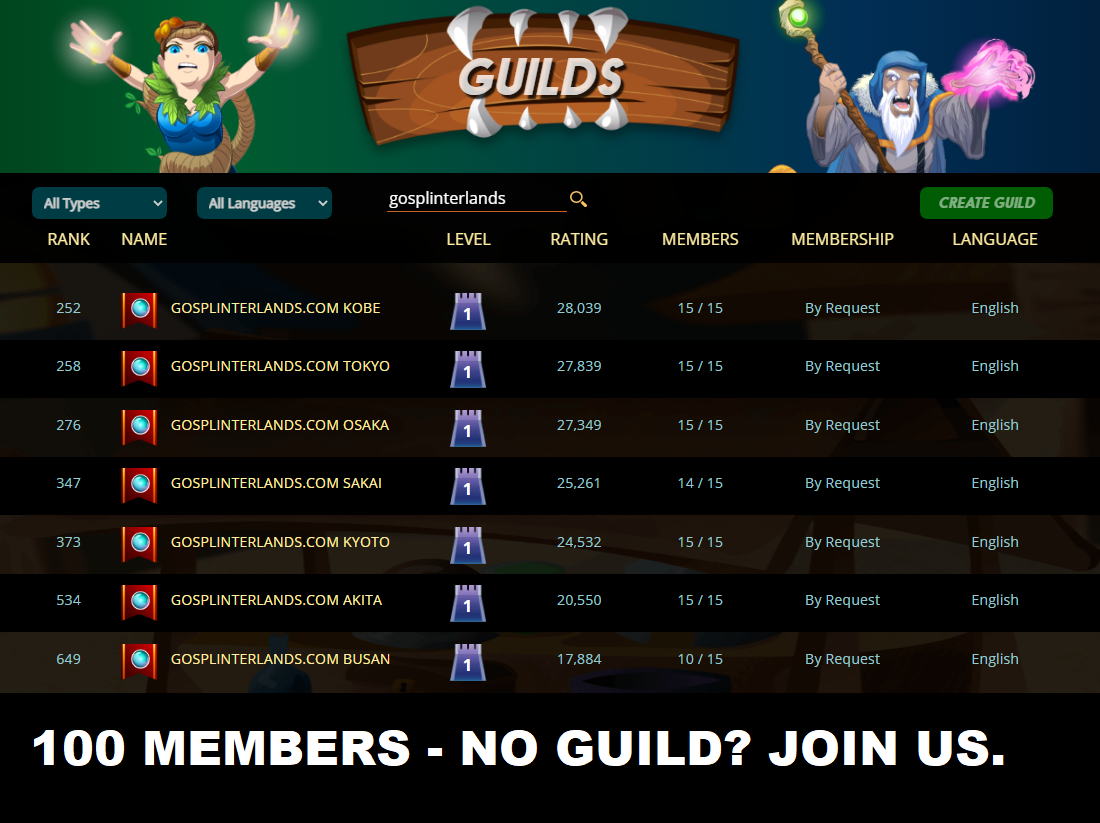 What is GO SPLINTERLANDS?
The GoSplinterlands initiative is a community driven project to help the Splinterlands community grow. We now have 100 members and gaining more every day.

Some of our initiatives include the FREECARD program (where we give a free Splinterlands card to people signing up on Splinterlands). We also help people onboard to guilds where there are no mandatory daily / weekly / seasonal contributions (only a one time entrance fee).

We have a crowd sourced blacklist available exclusively to guild members to help them avoid renting from card owners who are notorious end of season rent cancellers.

We welcome anyone (beginners / veterans) with a positive attitude and are eager to improve in Splinterlands. As long as you're not toxic, you're welcome to join.
GO SPLINTERLANDS on social media:

Not yet on Splinterlands?
REGISTER AN ACCOUNT AND TRY THE GAME FOR FREE
---
---