Battle analysis: Blast vs Magic Reflect + Amplify - Part Two EN-US/PT-BR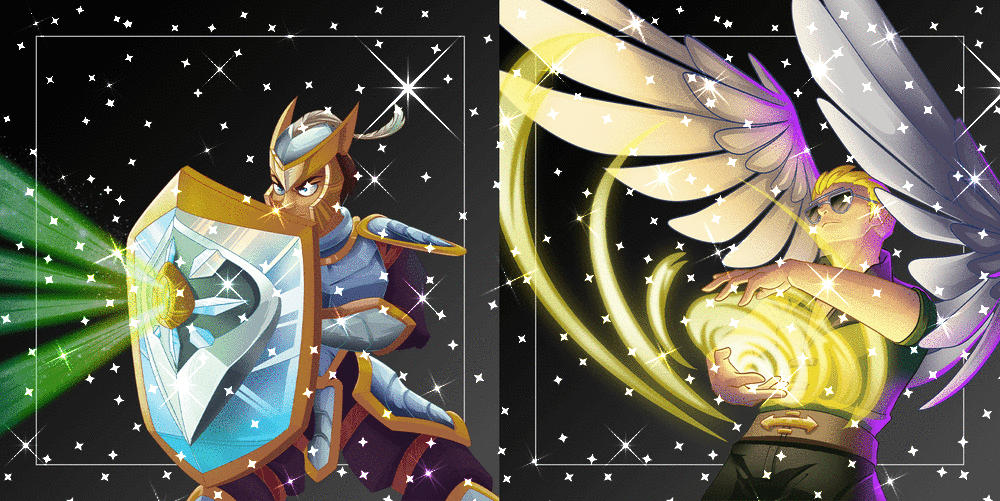 Introduction
With the change of seasonal rewards, it takes more than the usual 5 wins with a given Splinter or Skill to secure daily chests, so player histories have repeated patterns beyond normal. Using only one strategy leaves you vulnerable to counterattacks, and the game has delivered new abilities for this, such as Amplify.
The battle strategy analyzed in this post was based on what has already been presented in Greengineer (2022-a), where I used 02 monsters with Magic Reflect in the first positions combined with a monster with Amplify. I augmented the strategy with another one presented in Greengineer (2022-b), adding a monster with Resurrect to give my tank a survival.
The strategy before the battle
The battle had Explosive Weaponry and Earthquake active, 24 MP available, and only Water Splinter was disabled. My opponent only had battles with Obsidian in his history, so I remembered the strategy used in Greengineer (2022-a).
So I used the Blinding Reflector and the Pelacor Conjurer, both with the Magic Reflect skill, in the first and second positions and the Dax Paragon with Amplify in the third position. In the penultimate position I put Defender of Truth with Protect, to protect allies without Flying from Earthquake. In the last position I put Adelade Brightwing with Resurrect, Repair and Flying, aiming to keep my front line alive for a while longer and restore the Shield of allies without Flying. And with the remaining 03 MP I selected Stitch Leech for fourth position, with Life Leech and Sneak.
Once assembled, the team was hoping that my opponent would continue using magic compositions and this happened: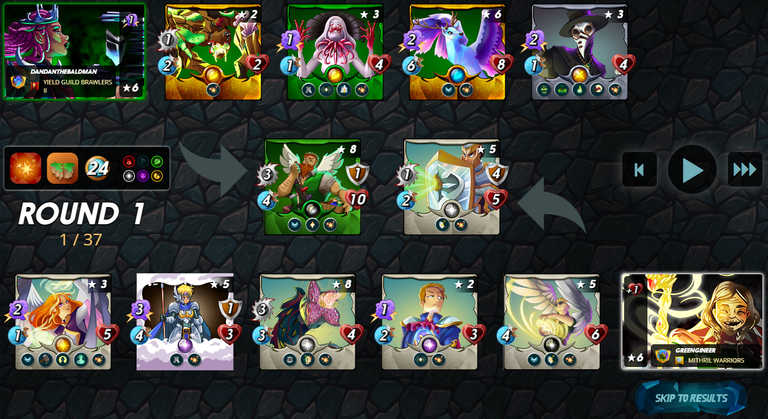 The battle
My opponent came with Obsidian as a Summoner. As a tank placed the Pelacor Mercenary with Flying and Heal. In third place he selected Queen Mycelia with Protect, Amplify and Triage. In fourth position was Regal Peryton with Flying, in last position was Doctor Blight with Affliction, Camouflage, Poison and Scavenger and to occupy the second slot he selected the Fungus Fiend.
He was counting on his tank and/or Doctor Blight to reach the end of the game and Blast would do all the work. Little did he know that the Blast would be his undoing.
In the first round the Fungus Fiend died due to my team's Blast damage. Then Doctor Blight and Queen Mycelia left the game due to Magic Reflect damage. My Blinding Reflector died 2 times this round.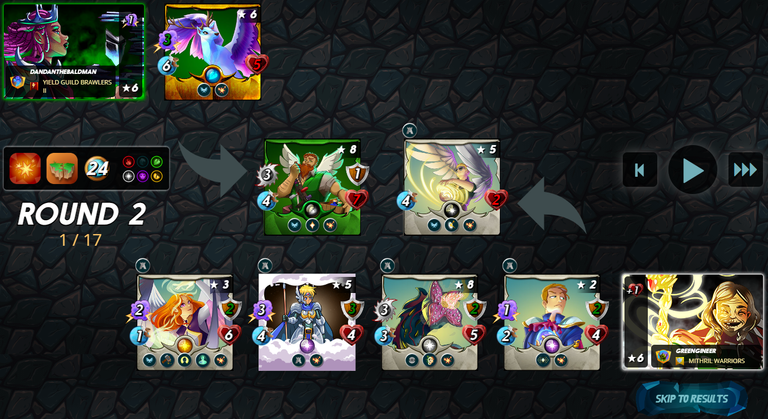 In the second round I lost my Pelacor Conjurer. Then Regal Peryton died from Blast damage. Then it was my Dax Paragon's turn to fall with Pelacor Mercenary's attack.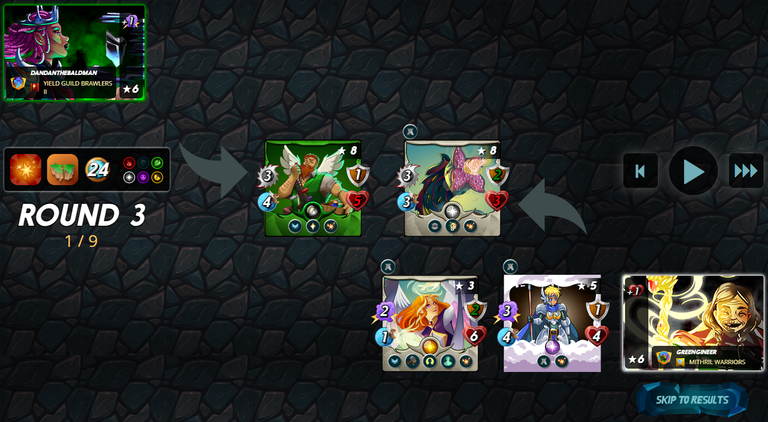 In the third round I lost my Leech Stitch (this one left without doing anything in the match).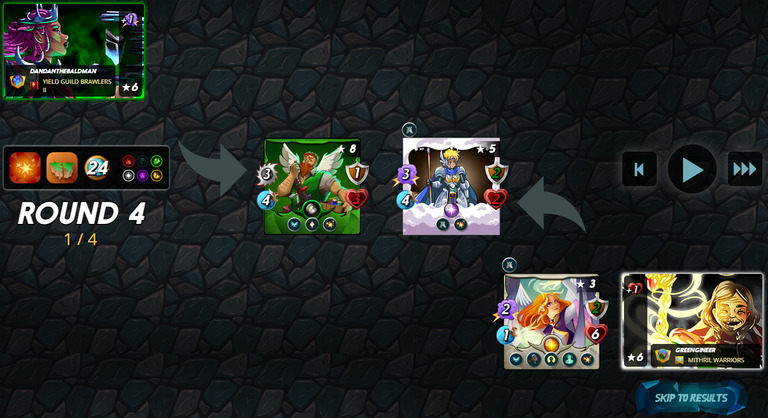 In the fourth round Pelacor Mercenary fell with Defender of Truth's attack, which assured me the victory.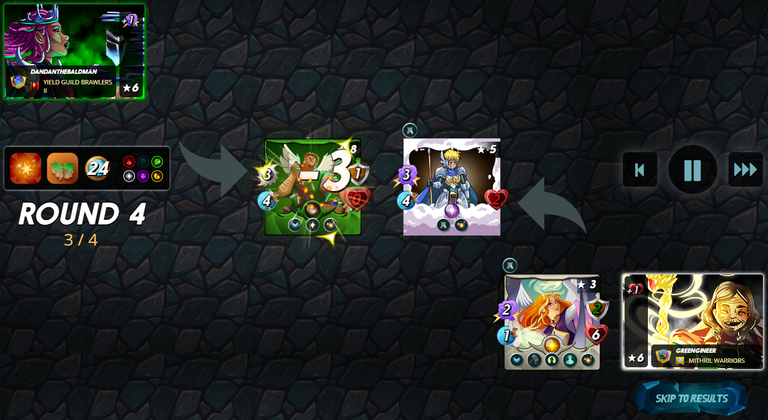 Despite Earthquake having advanced the departure of some allies to the cemetery, I managed to guarantee my victory by eliminating all the magic attackers of the other team.
I hope you enjoyed the battle, to follow it in detail just click on Greengineer (2022-c).
PS: Sorry if there is any error in the above writing, as English is not my mother language.
References:
@greengineer (2022-a, March 26). Battle analysis: Blast vs Magic Reflect + Amplify EN-US/PT-BR. PEAKD. https://peakd.com/spt/@greengineer/battle-analysis-blast-vs-magic-reflect--amplify-en-uspt-br

@greengineer (2022-b, May 27). Battle analysis: The mighty Kron vs Magic Reflect + Amplify. PEAKD. https://peakd.com/spt/@greengineer/battle-analysis-the-mighty-kron-vs-magic-reflect--amplify

@greengineer (2022-c, June 02). Battle Link. Splinterlands - Collect, Trade, Battle!. https://splinterlands.com/?p=battle&id=sl_f2b57565a692213558dc4487b076cff0&ref=greengineer
---
--------PT/BR--------
Introdução
Com a mudança das recompensas de temporada está sendo necessário mais que as habituais 05 vitórias com determinado Splinter ou Habilidade para garantir os baús diários, logo o histórico dos jogadores tem repetido padrões além do normal. Utilizar apenas uma estratégia te deixa vulnerável a contra-ataques, e o jogo tem entregue novas habilidades para isto, como o Amplify.
A estratégia da batalha analisada neste post foi baseada no que já foi apresentado em Greengineer (2022-a), onde utilizei 02 monstros com Magic Reflect nas primeiras posições combinado com um monstro com Amplify. Incrementei a estratégia com outra apresentada em Greengineer (2022-b), adicionando um monstro com Resurrect para dar uma sobrevida ao meu tanque.
A estratégia antes da batalha
A batalha tinha Explosive Weaponry e Earthquake ativos, 24 de MP disponíveis e apenas o Splinter da Água estava desabilitado. Meu oponente só tinha batalhas com a Obsidian em seu histórico, logo lembrei da estratégia utilizada em Greengineer (2022-a).
Então utilizei o Blinding Reflector e o Pelacor Conjurer, com a habilidade Magic Reflect, nas primeira e segunda posições e o Dax Paragon com Amplify na terceira posição. Na penúltima posição coloquei o Defender of Truth com Protect, para proteger os aliados sem Flying do Earthquake. Na última posição coloquei a Adelade Brightwing com Resurrect, Repair e Flying, visando manter minha linha de frente viva por mais um tempo e repor o Shield dos aliados sem Flying. E com os 03 de MP restantes selecionei o Stitch Leech para a quarta posição, com Life Leech e Sneak.
Uma vez montado o time era torcer que meu oponente continuasse utilizando composições mágicas e isso aconteceu: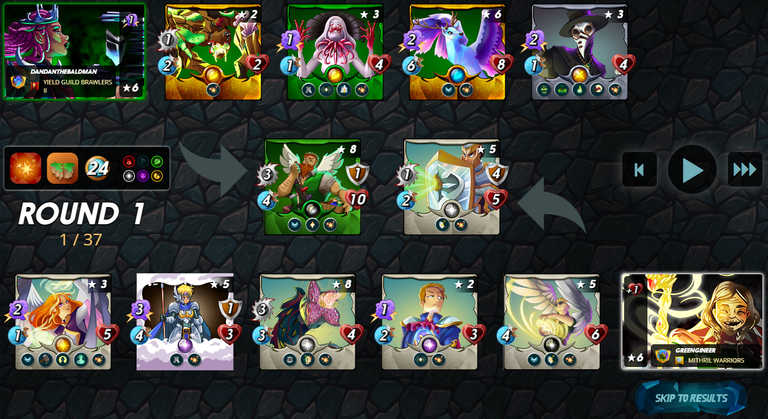 A Batalha
Meu oponente veio com a Obsidian como Summoner. Como tanque colocou o Pelacor Mercenary com Flying e Heal. Na terceira posição ele selecionou a Queen Mycelia com Protect, Amplify e Triage. Na quarta posição estava o Regal Peryton com Flying, na última posição o Doctor Blight com Afliction, Camouflage, Poison e Scavenger e para ocupar o segundo slot ele selecionou o Fungus Fiend.
Ele contava que seu tanque e/ou o Doctor Blight chegasse ao final da partida e o Blast faria todo o trabalho. Mal ele sabia que o Blast seria sua ruína.
No primeiro round o Fungus Fiend morreu devido ao dano do Blast de minha equipe. Em seguida o Doctor Blight e a Queen Mycelia saíram da partida devido ao dano do Magic Reflect. Meu Blinding Reflector morreu 02 vezes neste round.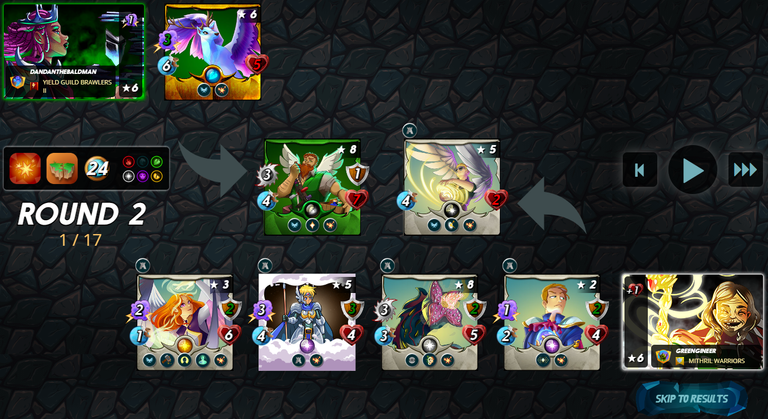 No segundo round perdi meu Pelacor Conjurer. Em seguida o Regal Peryton morreu com o dano do Blast. Depois foi a vez de meu Dax Paragon cair com o ataque do Pelacor Mercenary.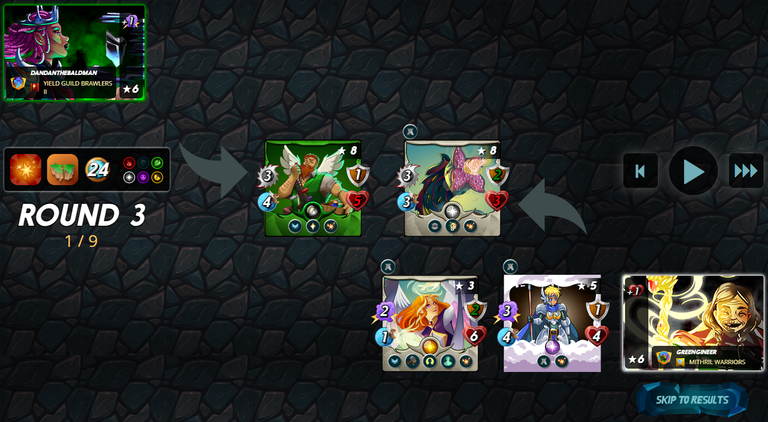 No terceiro round perdi meu Leech Stitch (esse foi embora sem fazer nada na partida).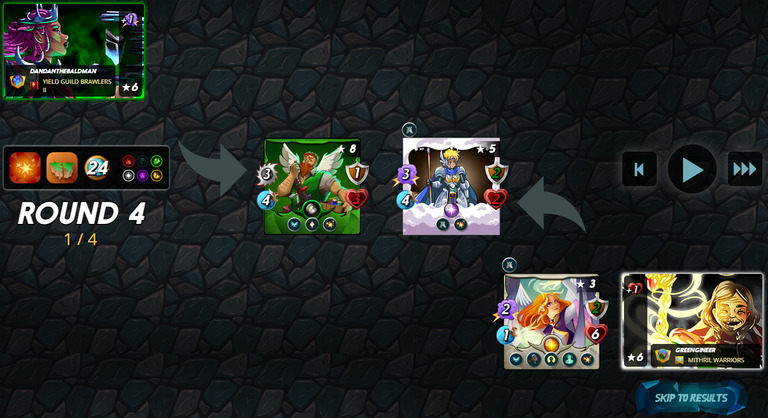 No quarto round o Pelacor Mercenary caiu com o ataque do Defender of Truth, o que me garantiu a vitória.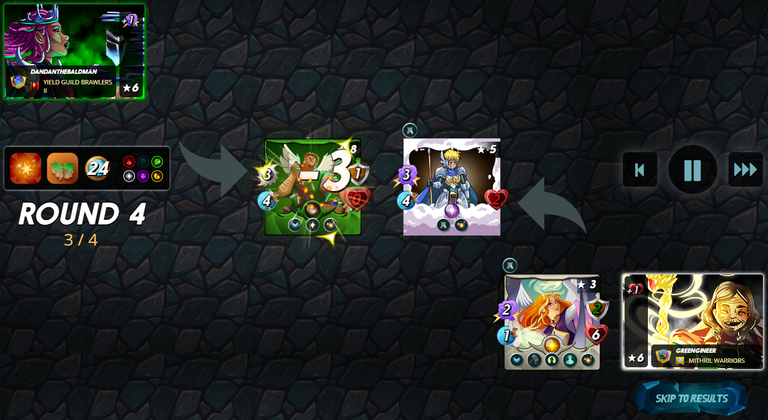 Apesar do Earthquake ter adiantado a ida de alguns aliados para o cemitério consegui garantir minha vitória ao eliminar todos os atacantes mágicos do outro time.
Espero que tenham gostado da batalha, para acompanhá-la em detalhes é só clicar em Greengineer (2022-c).
Referências:
@greengineer (2022-a, 26 de Março). Battle analysis: Blast vs Magic Reflect + Amplify EN-US/PT-BR. PEAKD. https://peakd.com/spt/@greengineer/battle-analysis-blast-vs-magic-reflect--amplify-en-uspt-br

@greengineer (2022-b, 27 de Maio). Battle analysis: The mighty Kron vs Magic Reflect + Amplify. PEAKD. https://peakd.com/spt/@greengineer/battle-analysis-the-mighty-kron-vs-magic-reflect--amplify

@greengineer (2022-c, 02 de Junho). Link de Batalha. Splinterlands - Collect, Trade, Battle!. https://splinterlands.com/?p=battle&id=sl_f2b57565a692213558dc4487b076cff0&ref=greengineer
---
---