My Favorite Battle Of The Day 10/8/21
#Cheap Cards For The Win!
In my favorite Battle Of The Day today you can see that you don't need an expensive deck to win at Splinterlands. Take the two most expensive cards in my opponents team, a level 3 Prince Rennyn and a level 3 Spirit of the Forest. The cheapest available versions of these cards in the market are $2860 and $620 for a total of $3480 plus the cost of the rest of the team. Compare that to the market value of my entire team, total $2221. Please note, I did use the prices for Beta versions of my cards since there is no performance difference in battles (and I'm trying to make a point).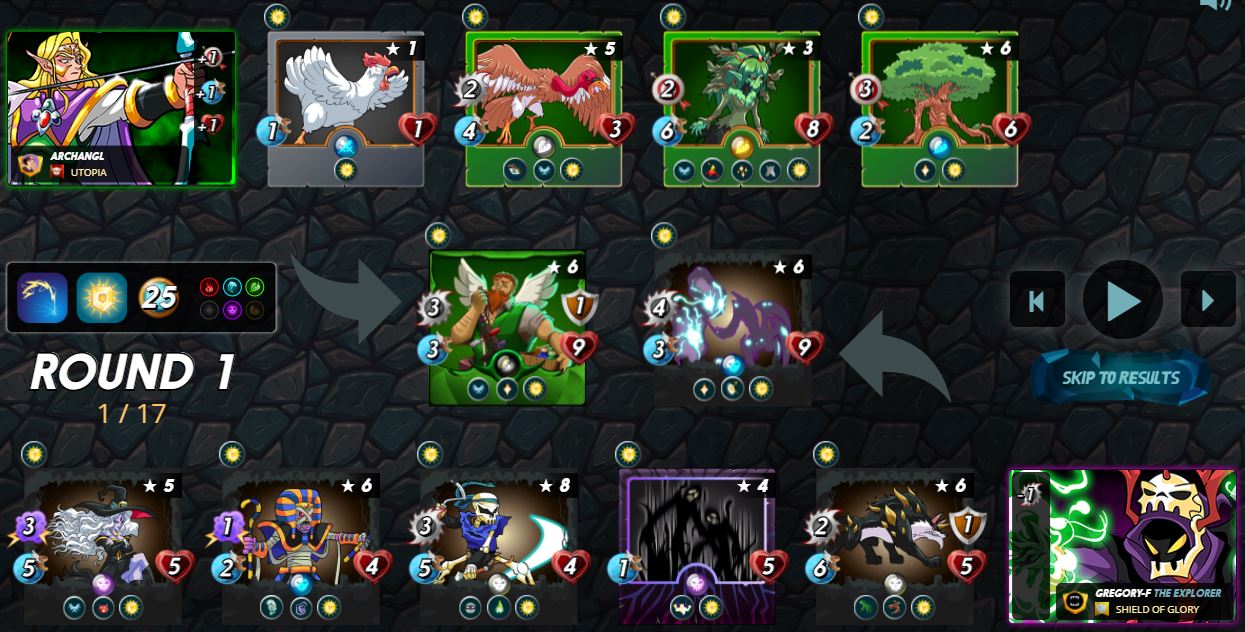 Since everyone in the arena started the match with Devine Shield, the first round mostly consisted of hitting opponents to knock out the shield.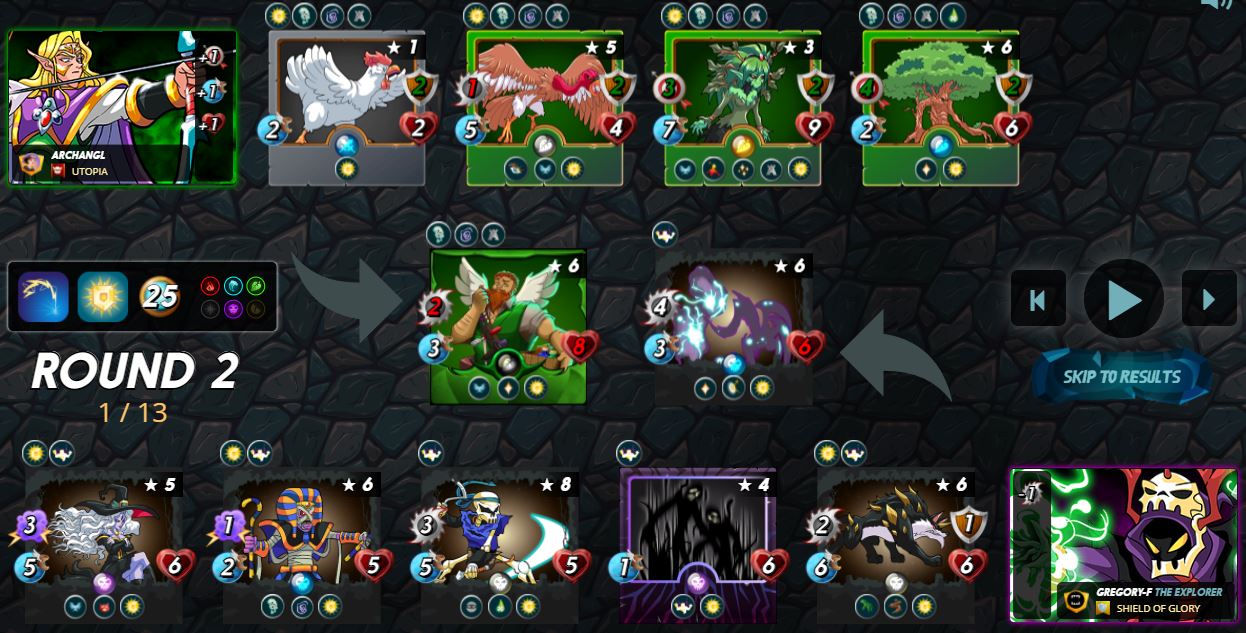 In Round 2, things start to happen. My team combines multiple attacks on my opponent's Pelacor Mercenary and take him out before the Spirit of the Forest can heal him next round.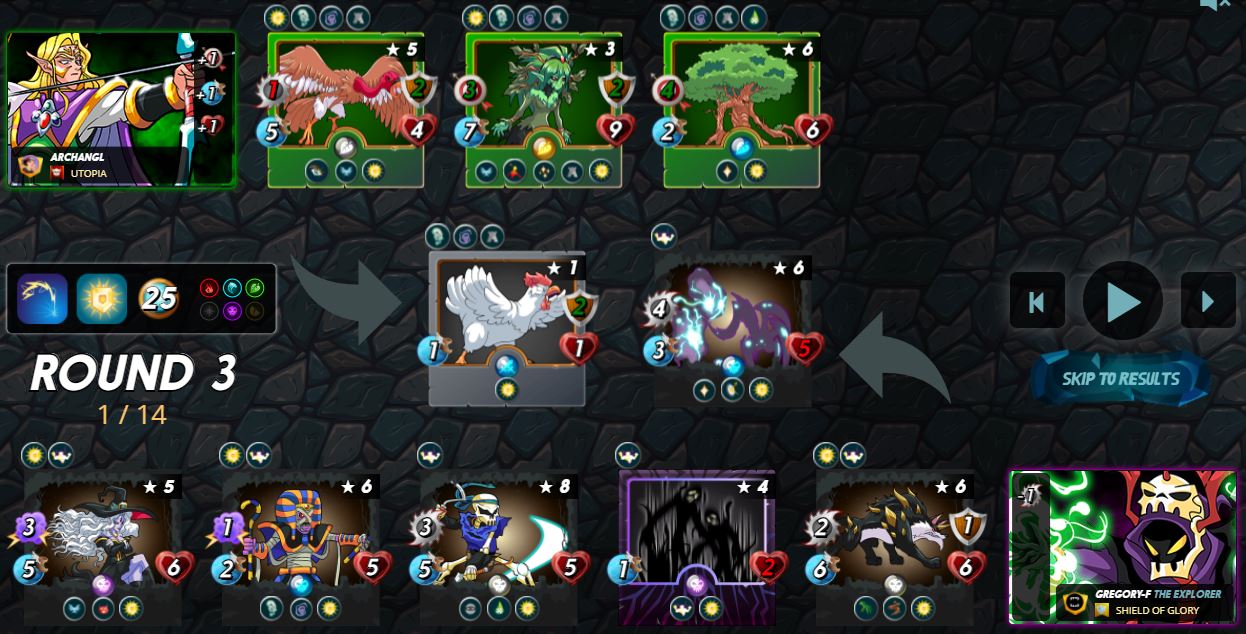 In Round 3, I continue to chip away at my opponent's team. Spineback Wolf and Dark Enchantress combine to take out the opponents Furious Chicken. Meanwhile my Haunted Spirit stays one step ahead of death with his Healing ability.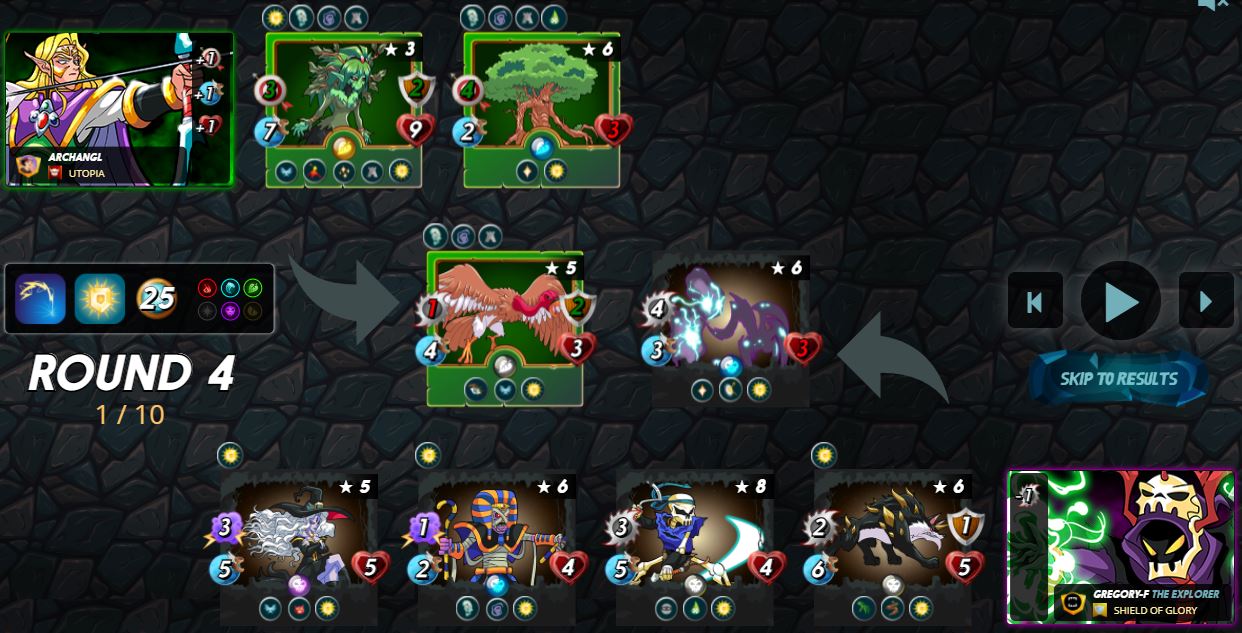 In Round 4, my Spineback Wolf and Dark Enchantress once again team up to take out the opposing Screeching Vulture and my Skeleton Assassin finally manages to chop down the opponent's Earth Elemental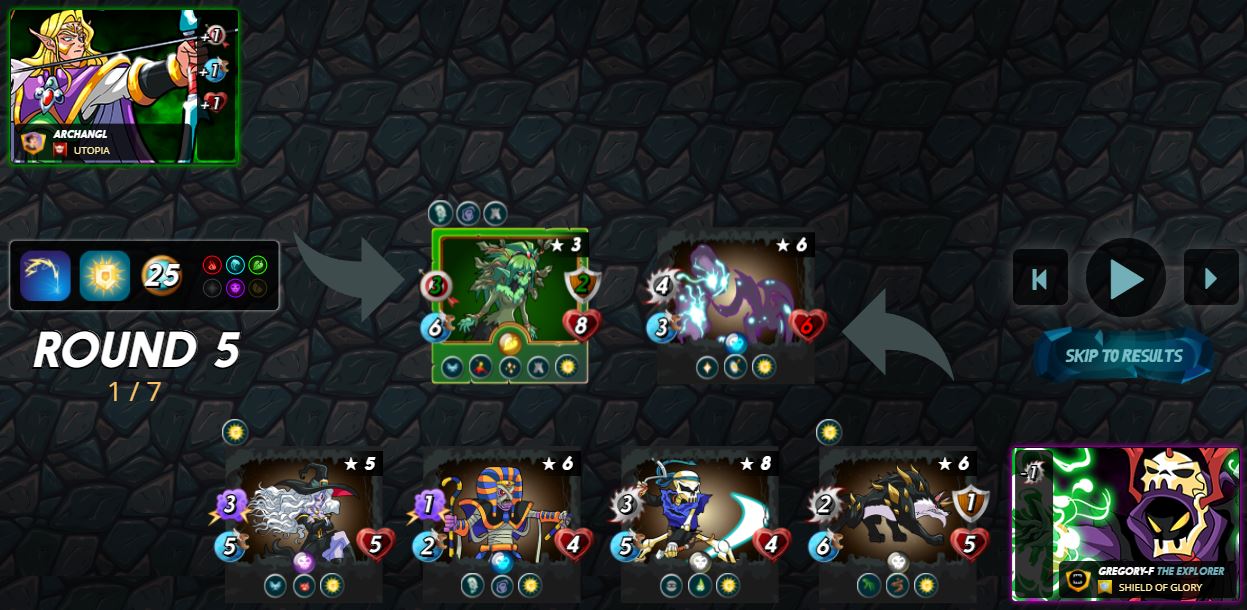 By the start of Round 5, there was only the Spirit of the Forest on the opposing side and with no ability to attack, she didn't stand a chance. A few quick attacks and she was no more.
Victory was mine!
You can enjoy the complete battle at this link: https://splinterlands.com?p=battle&id=sl_b8f9f4fdd0df55311c44aa1b626864de&ref=gregory-f

Have you tried the Number 1 #play2earn game that is fast becoming a household name? Get in on the fun at Splinterlands now!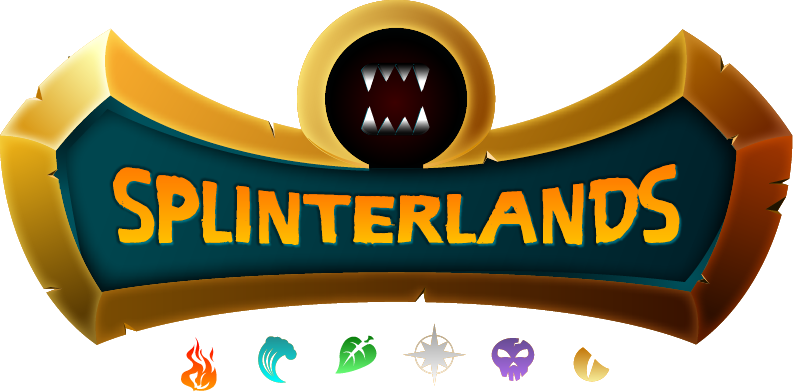 ---
---