My Favorite Battle Of The Day 11/10/21
Just Call Me Jack...The Giant Killer
My favorite Battle Of The Day today had me once again facing my nemesis, Mangor. This GIANT pain in my posterior has been a GIANT annoyance ever since he was introduced to the game and I faced him in the arena. To make matters worse, the ruleset Unprotected was active, meaning I would be facing Mangor without any armor to protect my monsters from his first strike.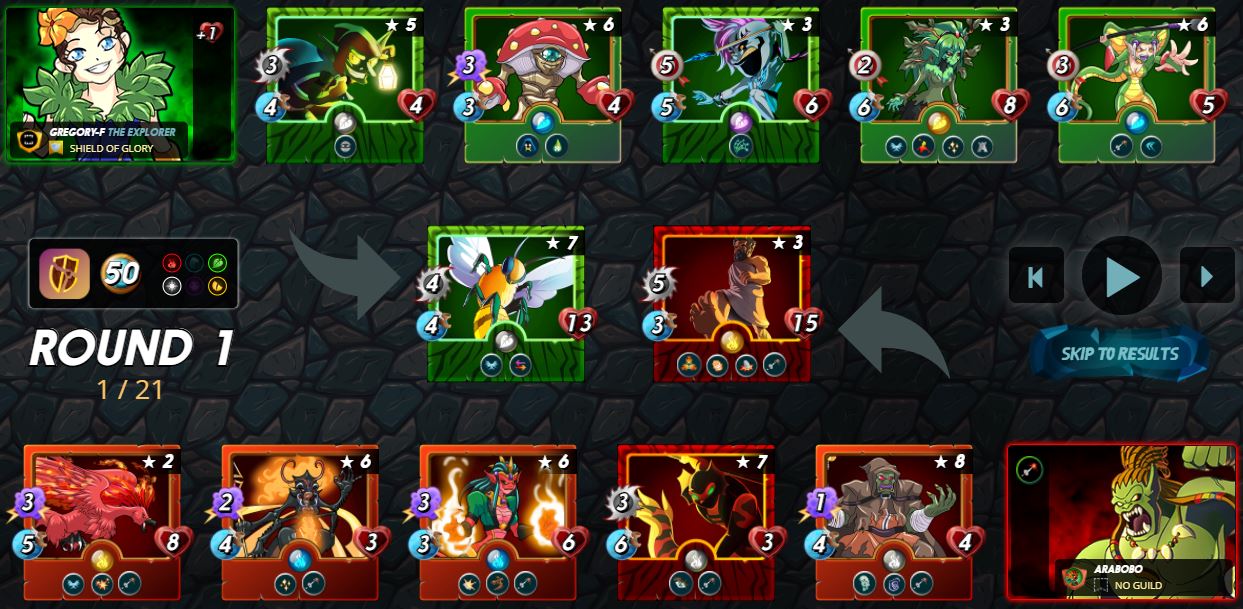 The enemy Goblin Shaman cast SLOW on my team to start the match and in the blink of an eye, I lost my first team member, Goblin Thief. When my Spirit of the Forest tried to counter attack, it just Enraged Mangor and transformed him into a deadly behemoth. My Nectar Queen bore the brunt of his wrath and to her credit she withstood it well.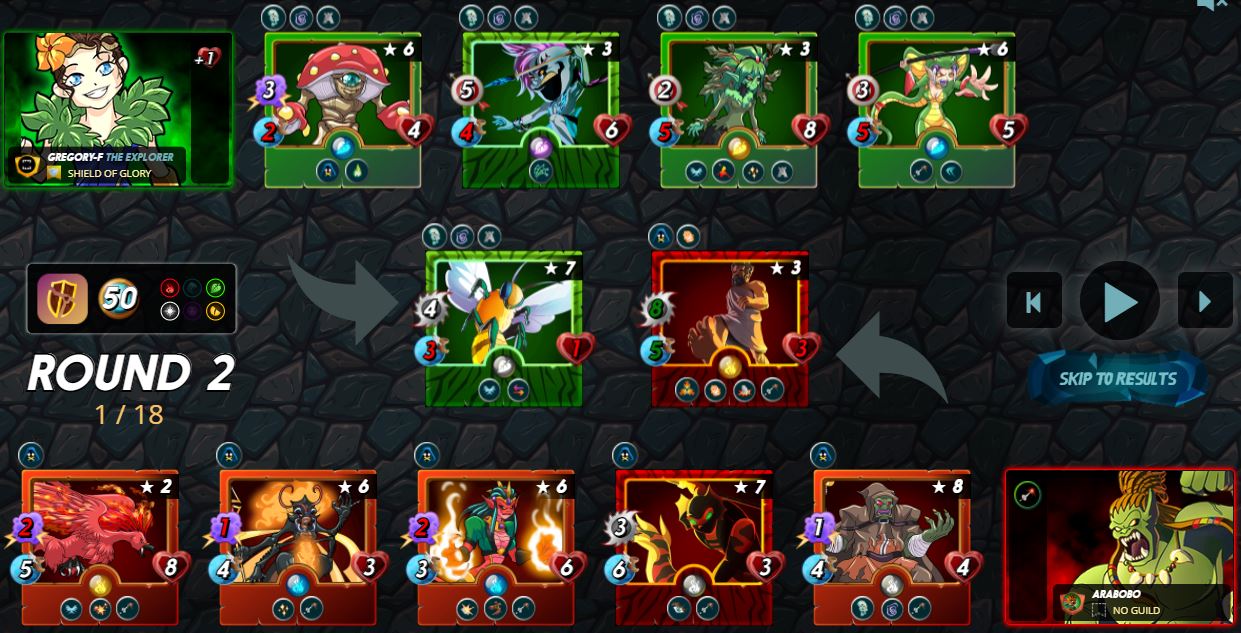 Round 2 started off badly for me, with the enemy Goblin Shaman still SLOWing my team, the enemy Serpentine Spy was able to strike first and kill my Nectar Queen before Spirit of the Forest could heal her. But my secondary monsters were able to rally and took out the enemy Mangor, Goblin Shaman and Serpentine Spy before the round ended.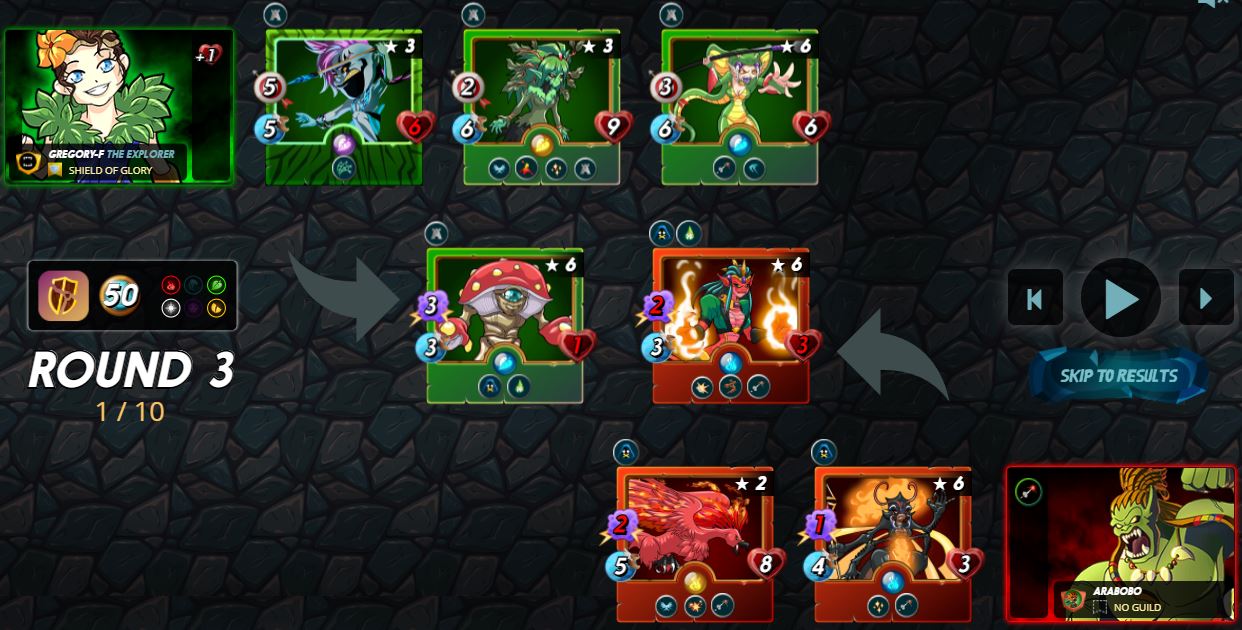 With the start of Round 3, my teams prospects had definitely improved and now that they were no longer SLOWed, Spirit of the Forest was able to heal my Mushroom Seer before it could be attacked and killed. With my team now in control, they took out the Naga Fire Wizard and Beetle Queen, leaving only the enemy's Elemental Phoenix standing.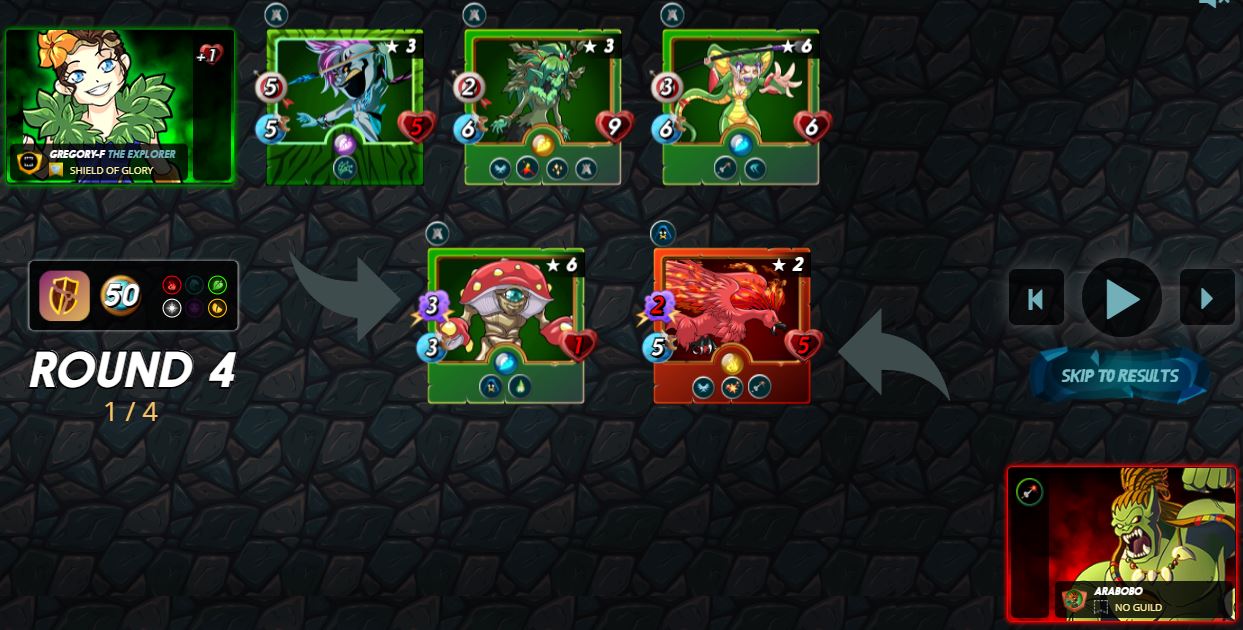 With no support and a reduced attack thanks to my Mushroom Seer's Silence ability, the Elemental Phoenix did not last to the end of Round 4.
Victory was mine!
You can enjoy the complete battle at this link: https://splinterlands.com?p=battle&id=sl_ac5512dadf622c9d77cb87a49efd7957&ref=gregory-f

Have you tried the Number 1 #play2earn game that is fast becoming a household name? Get in on the fun at Splinterlands now!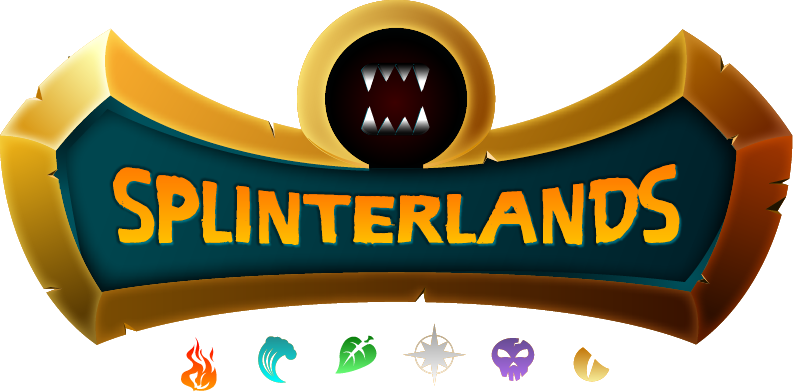 ---
---