Lucky end of season! Bronze II
What a nice surprise this morning! The season rewards were pretty good for a Bronze II finish.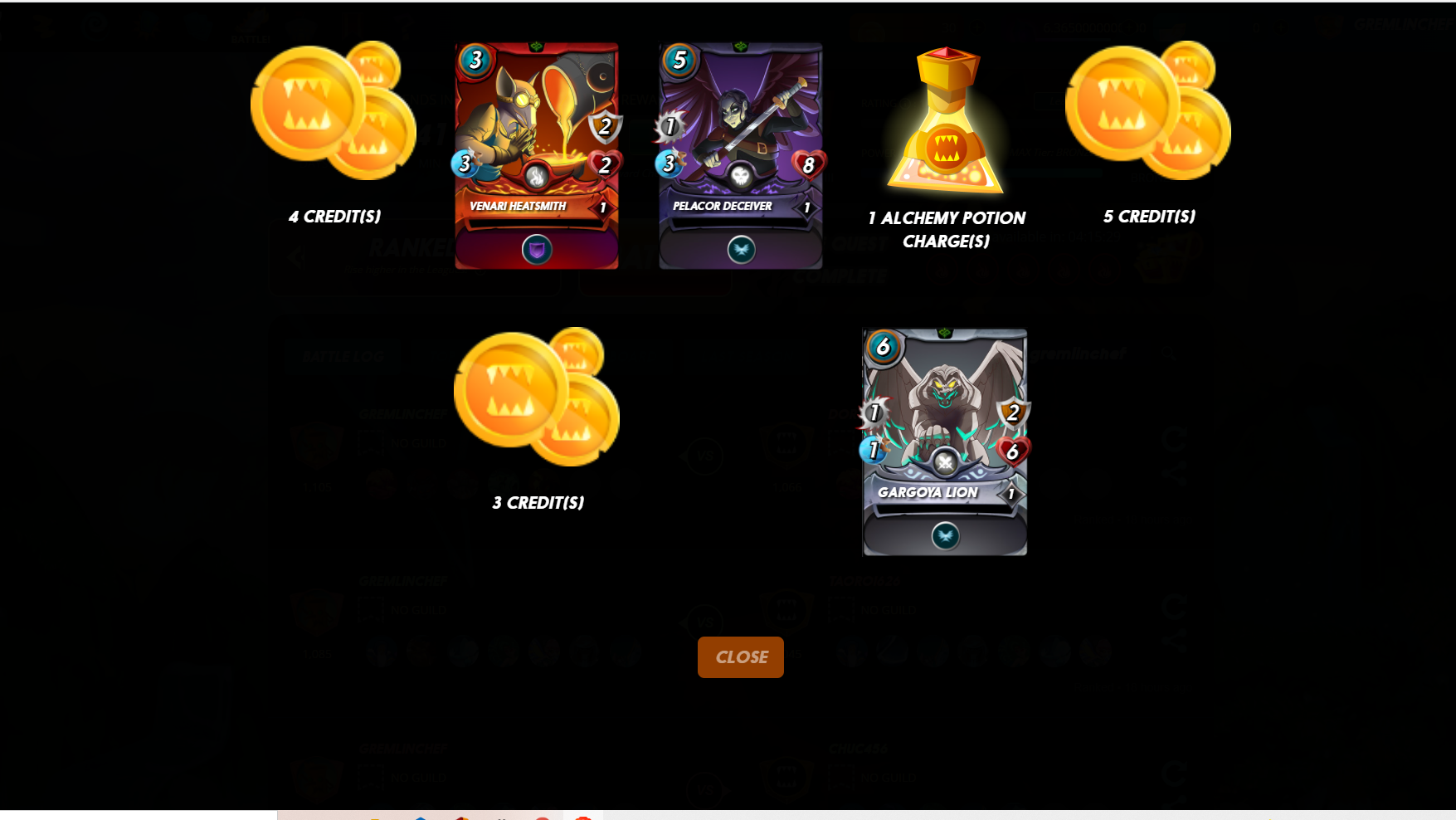 A few credits, a potion, and some cards! 1 Venari Heatsmith, 1 Pelacor Deceiver and a Gargoya Lion. I'm always pleased to win cards because it all helps build some CP!
---
---