Splinterlands:: A step closer to my GOAL of 100K+ SPS staked - Bought 1 BNB worth SPS...
Hey All;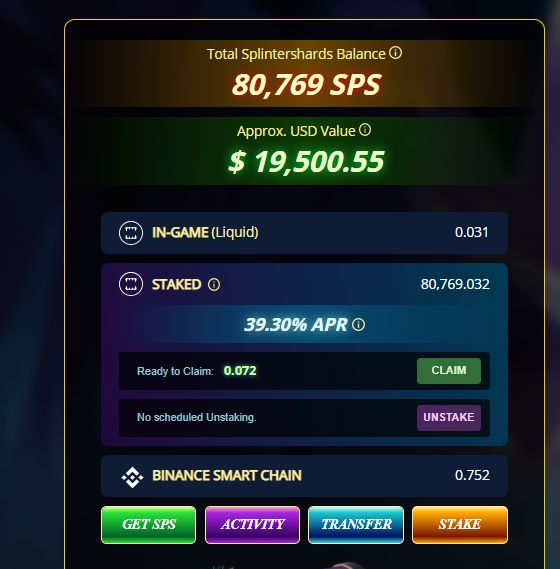 Finally, I did buy some SPS before the price started rising up. As stated in the post - SplinterLands:: SPS Staked closing 100K, CL Packs 110 GFL Legendary & My Strategy..., that I would be buying 1 BNB worth of SPS.. Yes, I did buy it @ a price of $0.18 cent/per SPS token. I traded BNB for SPS like a week ago and now looking at the price rising it looks like it was a fair decision.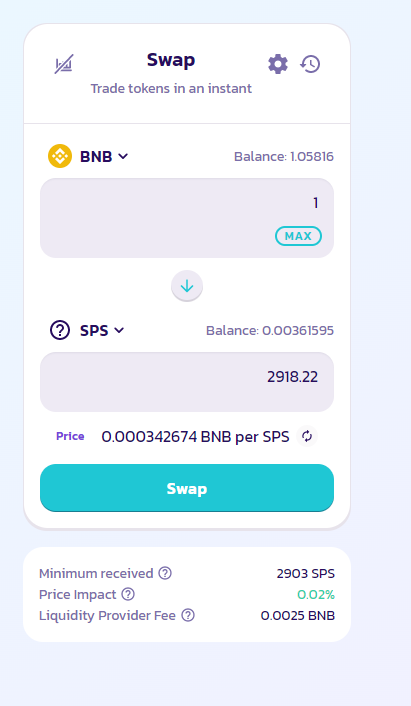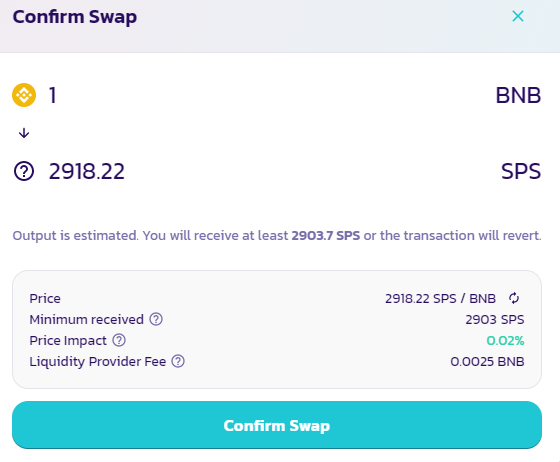 As seen from the above image, 1 BNB got me close to 2.9K+ SPS tokens, and that all of them were staked. With staking all the SPS this brings my total to 80K+ and I still need another 20K+ SPS to achieve my set goal of having 100K+ SPS staked. I'm sure that I'll get there pretty soon.. :-)
Bought 685 CL Packs - Plan to buy another 100 CL packs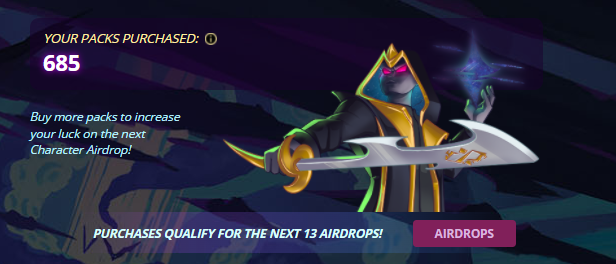 Currently, I have bought 685 CL packs. And planning to buy another 100 CL packs. I have got 100+ VOUCHERs already but awaiting the credits. I still need 200K+ credits before I could buy the 100 CL packs. I thought that I would make the CL number packs to 800+ so that it increases my chances of getting the AirDrop cards.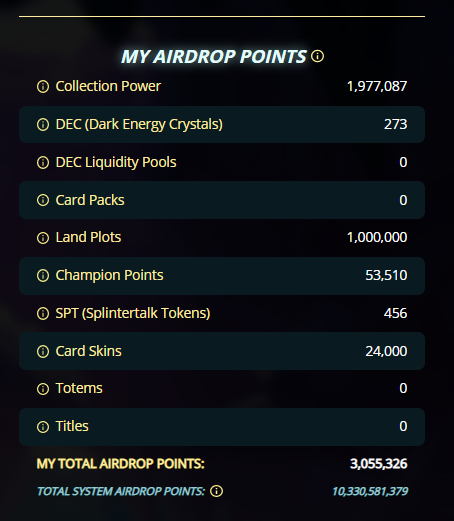 Buying the CL packs at the same time is also increasing my - "MY AIRDROP POINTS", which further contributes to getting the SPS tokens. At the current points that I am, I am making/getting close to 500+ SPS tokens daily, which includes rewards for staking SPS as well.
Finally, I'm bullish on SPS and think that in long term the investment made now will be giving good returns. With the DAO coming and the recent announcement for the SPS utility, where SPS will be used for buying in - Riftwatchers are such indicators for the price of the SPS token to surge in near future. Not only that since its the governance tokens of the game and with Lands coming in Q1-2022 we would see more use cases associated with SPS, therefore without a doubt we would see $1 soon coming for SPS token & I would be super happy to get there with 100K+ SPS staked before that....:-)
Have Your SAY....
What is your strategy? Did you buy SPS at the low levels? Staked SPS? Are you selling VOUCHERs? OR planning to buy more packs? Did you open your CHAOS LEGION Packs? Got Lucky - with Gold or legendary card? How was the overall experience thus far opening the packs?
---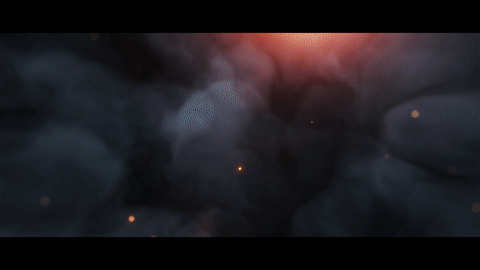 ---
Find Me on the Other Social Media Platforms::

Join me on Odysee & Earn 8 LBCs for FREE... YES for FREE...
HealthDear Youtube; Information tied to Health
HealthDear LearnTogether; Learn English & Hindi
LearnTogether FaceBook Page
---

---
Image Courtesy: SplinterLands, Peakmonster, pancakeswap.finance
Posted Using LeoFinance Beta
---
---