SplinterLands:: SPS token on Fire - Why I bought SPs? & Why it will Continue to Rise?

Hey All,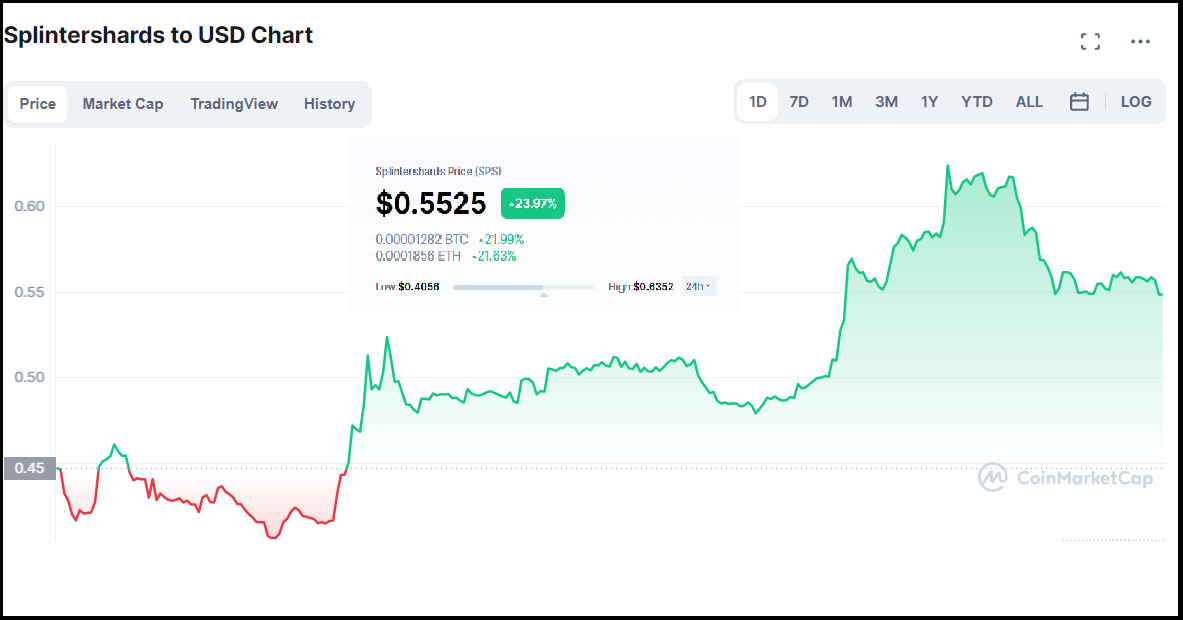 Did you check out the price of the SPS token? As of writing this post the SPS token is up 24% and made a high of $0.63 cents. In just a couple of weeks' time, the price of the token has surged from $0.30 cents to almost being double. So folks who would have bought SPS when it was trading near $0.30 cents are having a profit of 100% in just a matter of weeks time frame. Where do you get these profits of 100% in a week's time? No other place apart from the Crypto World. Isn't iT.
Bought SPS with ALL Spare BNB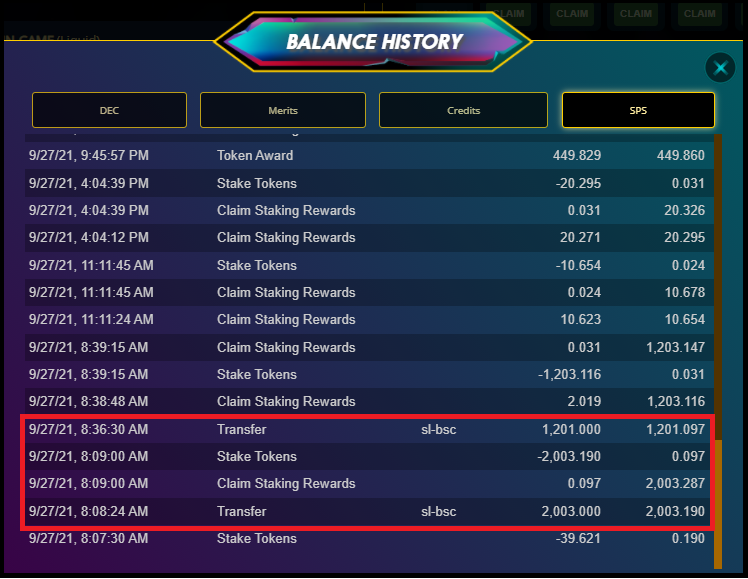 I had close to 3 BNB in spare. And I decided to buy all SPS with it. It's on the 27th of September that I made two transactions to buy the SPS token. As seen from the above image sl-bsc transferred 2003+ & another 1200+ SPS to my ingame wallet. So altogether close to 3200+ SPS was bought with 3 BNB.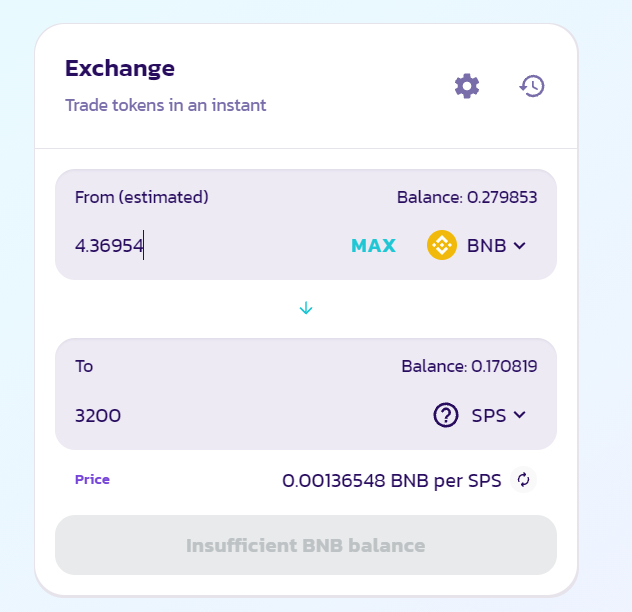 What I did with all the SPS bought? Simply staked all the SPS.
What was the price at which I bought the SPS token? Somewhere close to $0.33+ cents
At the current price of SPS, a person will need to shed around 4.3 BNB to get close to 3200 SPS. Currently, I'm getting a profit of 1.3+ BNB already that too in less than 4 days time frame.
Why SPS will continue to RISE?
The overall jest is that the price of the SPS token will continue to surge because of its utility and how it's being leveraged as a governance token for the game and further down the lane more utility for the token is going to be added.
Just check the SPS token economics::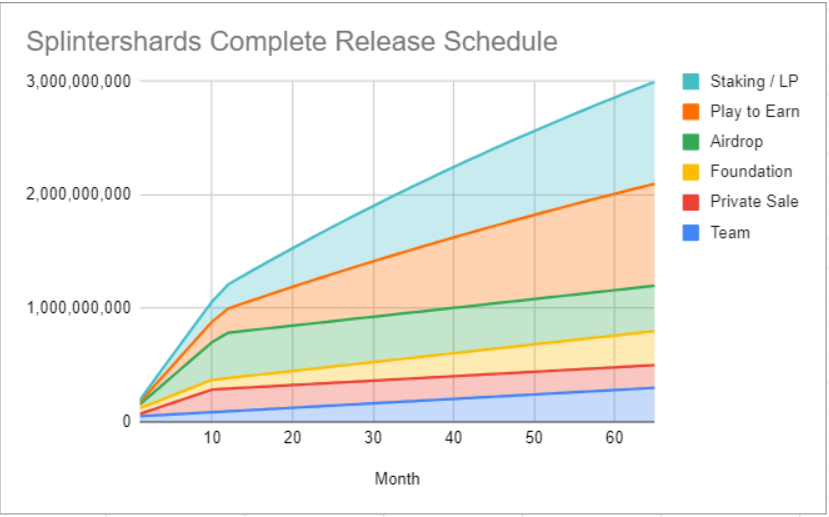 There will be only 3 Billion SPS tokens in existence. They are being distributed in a phased manner and more details can be found here - The Splintershards (SPS) Token

Currently, the total supply of SPS tokens is 240 Mil. and close to 108+ Mil is staked. So we are just left with 131 Mil SPS token available as liquid. Imagine what will happen to the price when it gets listed in major exchanges the liquidity will further squeeze, thereby leading to the surge in the price of the token.
What if SPS gets Burn
Finally - Just for a second think that we will happen if there is token Burn economics added to SPS. Where would this lead to the price of the SPS token? $1, $2,... $10 sky is the limit.
If we factor is the visibility of the game as well - on dappradar it's on the Top and continues to break all the records with respect to many factors like:: users added, number of transactions, number of wallets etc SplinterLands in on Top.
The near-term price of the SPS token that I'm seeing is $1 pretty soon...Let's see where it goes...
Have Your SAY....
What is your take on the SPS toke? Will it continue to RISE? Did you buy in early & staked your SPS? Or you missed the opportunity?
---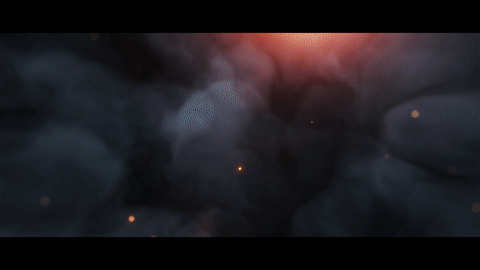 ---
Find Me on the Other Social Media Platforms::

Join me on Odysee & Earn 8 LBCs for FREE... YES for FREE...
HealthDear Youtube; Information tied to Health
HealthDear LearnTogether; Learn English & Hindi
LearnTogether FaceBook Page
---

---
Image Courtesy: SplinterLands, coinmarketcap
Posted Using LeoFinance Beta
---
---